If you're coming off the end of summer break you've most likely collected some new family memories and been taking tons of pictures. We know it's hard to get motivated to print your favorite photos so we've rounded up some clever ideas to show off your amazing prints. Many of us use social apps like Instagram these days to capture day to day moments so included are some fun twists on highlighting your favorite IG moments – like stitched photos and mini wooden frames. Or how about creating a fun puzzle for kids out of tiles or Legos? Check out these creative ideas and more below!
What are your favorite ways to display photos?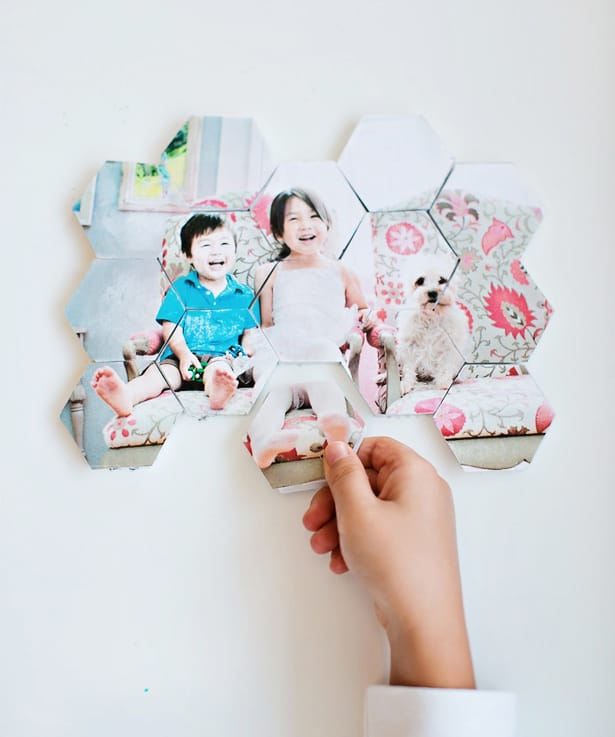 Photo Tile Puzzle (via hello, Wonderful)
Use mini hexagon tiles to create a fun contemporary puzzle kids can help make and build.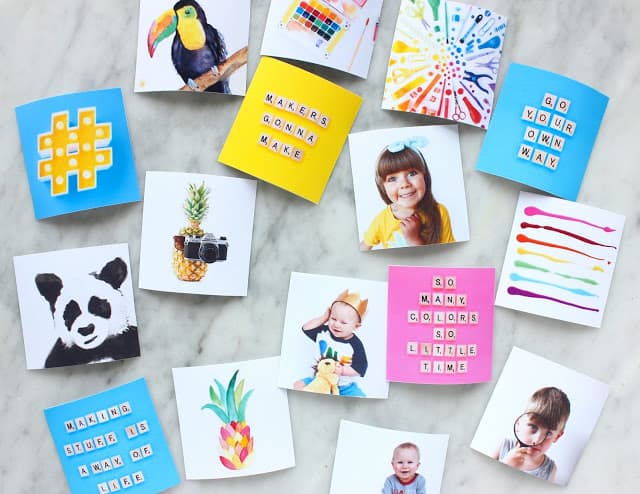 Instagram Stickers (Lines Across)
A super easy and clever way to turn your favorite Instagram snaps into cute stickers.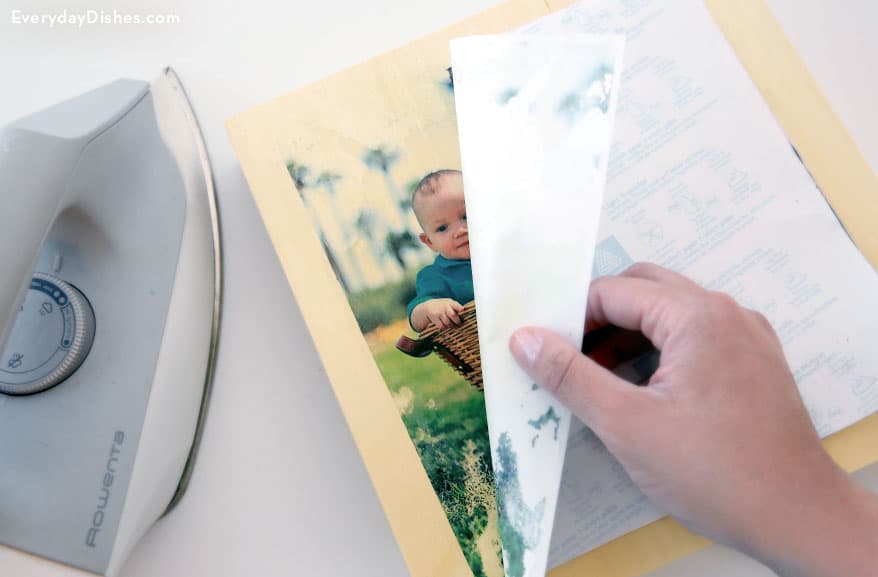 DIY Photo Wood Transfer (via Everyday Dishes & DIY)
Find out how to achieve this neat technique for transferring your photos onto a wooden frame for a polished and unique frame.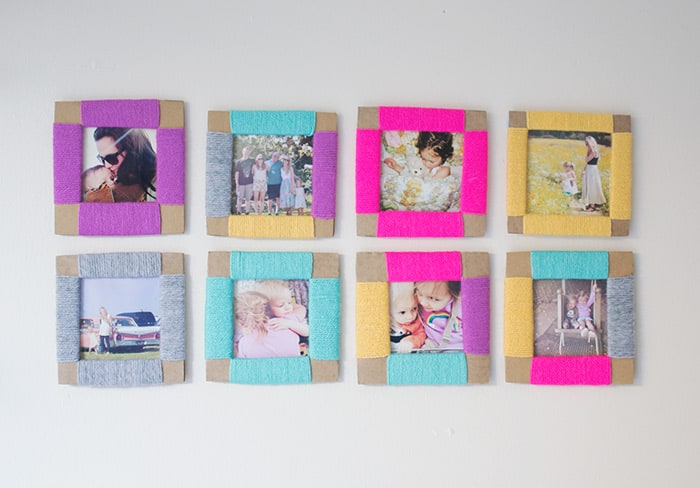 Yarn Cardboard Frames (via Let's Do Something Crafty)
Recycle cardboard to turn them into colorful yarn wrapped frames to show off your cuties.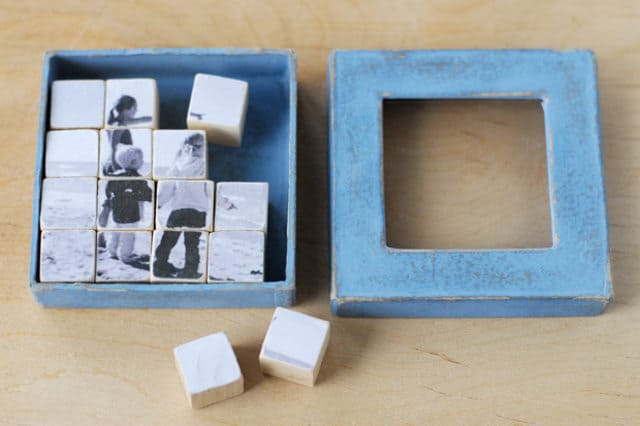 DIY Photo Cubes (via eHow)
Here's a a fun photo project that gives your little ones a building toy they'll love putting together as they recognize their faces on the blocks.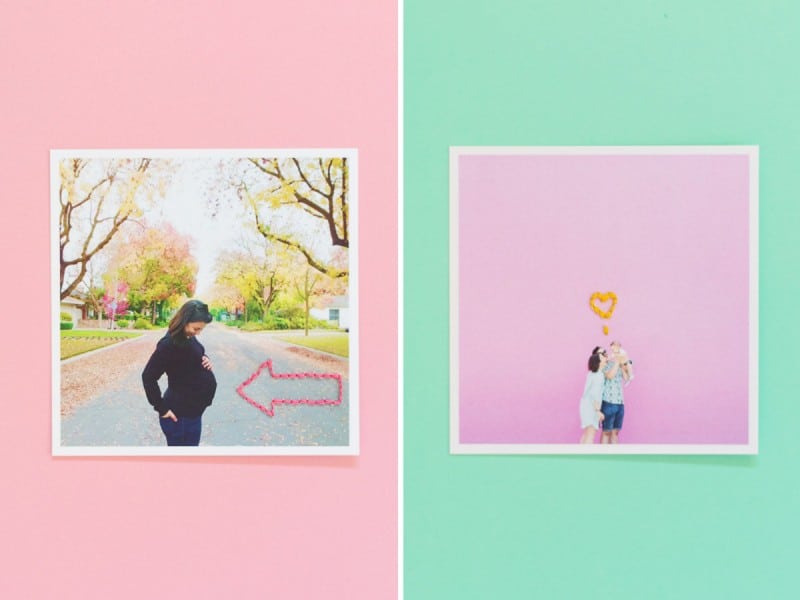 Stitched Photos (via Lovely Indeed)
Place a personalized touch to your favorite photos with a cute stitched symbol or name.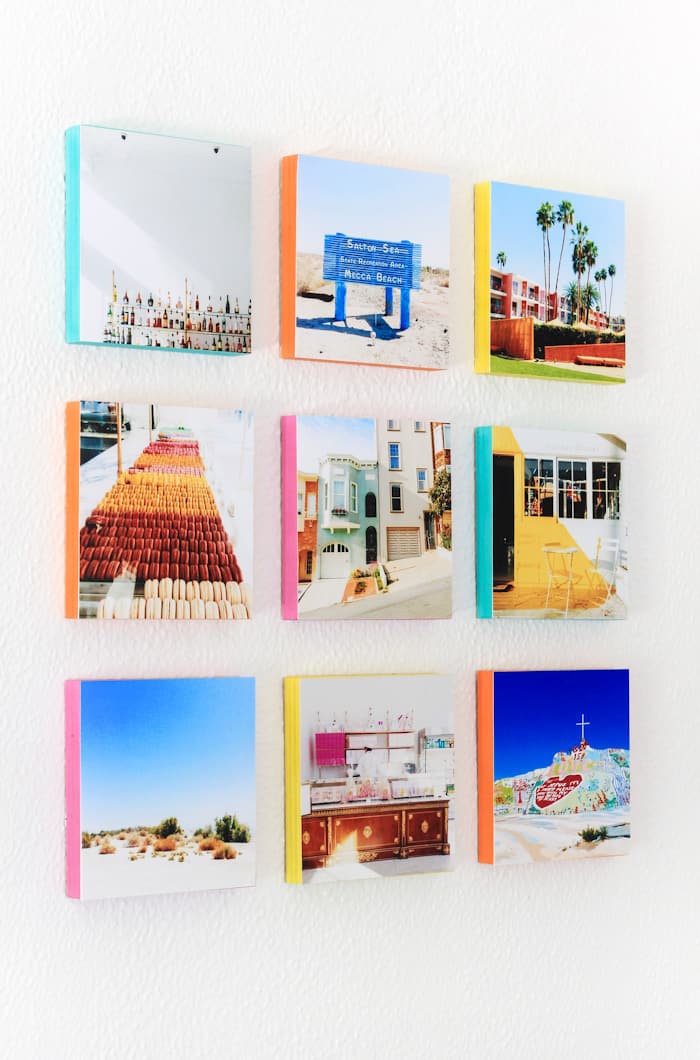 Instagram Wall Art (via The Crafted Life)
Create an instant pop of color on your walls with this fantastic wood block photo project.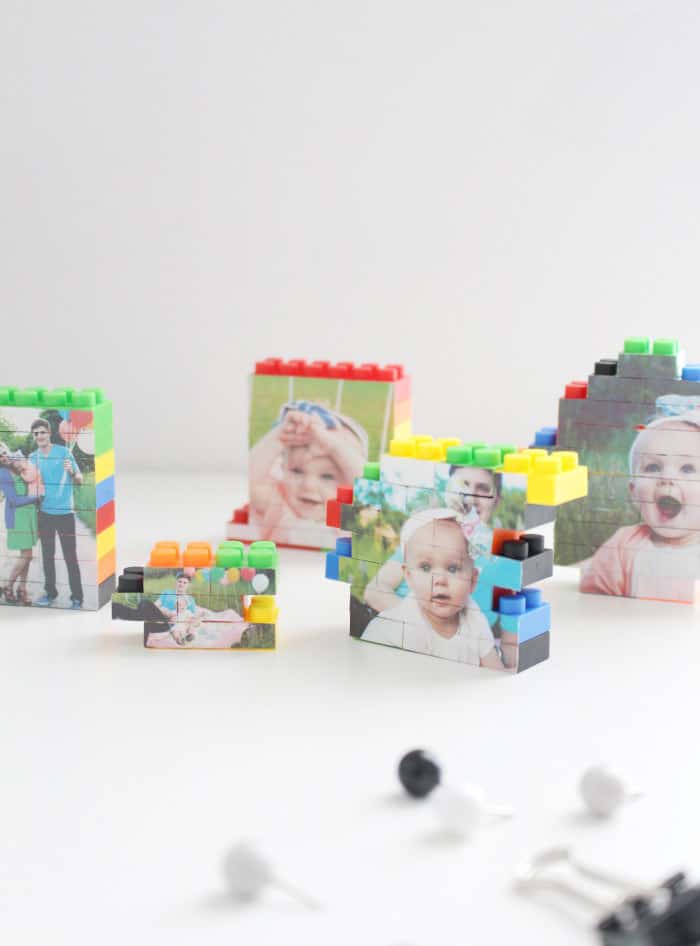 Lego Photo Puzzle (via A Joyful Riot)
These inventive Lego photo puzzles speak to the kid in all of use. Find out how to build your own Lego frames to turn into a bright brick puzzles.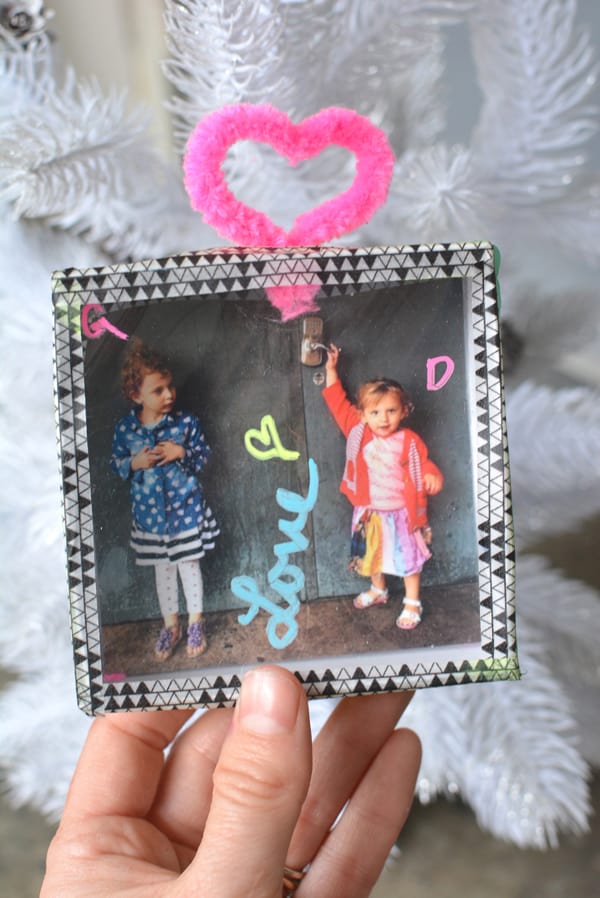 Photo Shadow Boxes (via Meri Cherry)
How sweet are these individual shadow boxes featuring your favorite little person? Personalize them with some crafty touches and hang them up as cute ornaments to admire afterwards.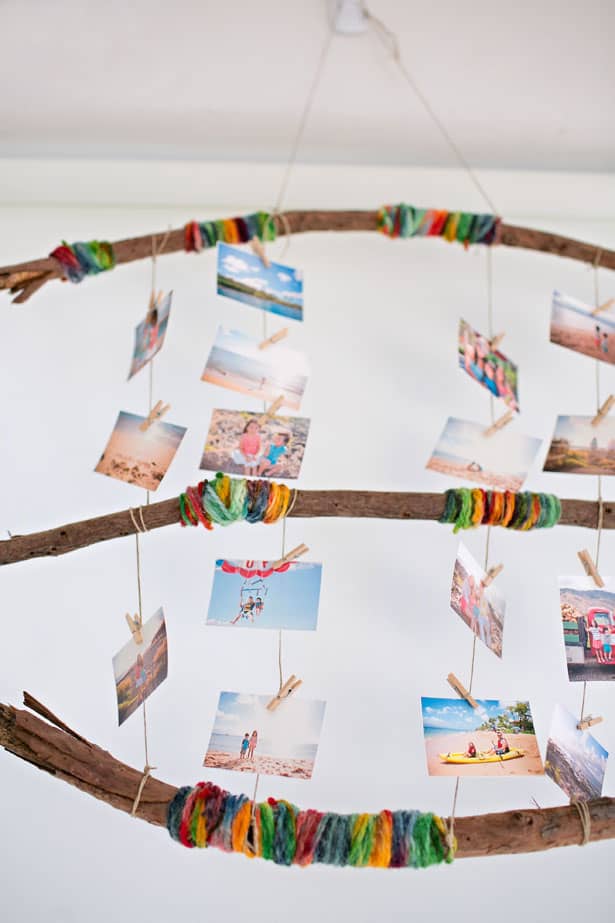 Yarn Wrapped Photo Mobile (via hello, Wonderful)
Learn how to wrap colorful yarn around sticks to create this unique photo mobile.
Take a look at more clever ways to display your family photos.