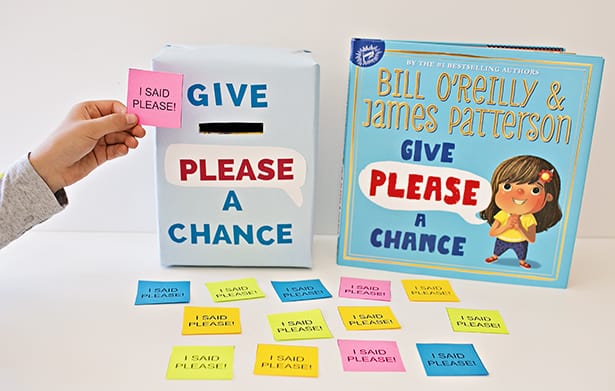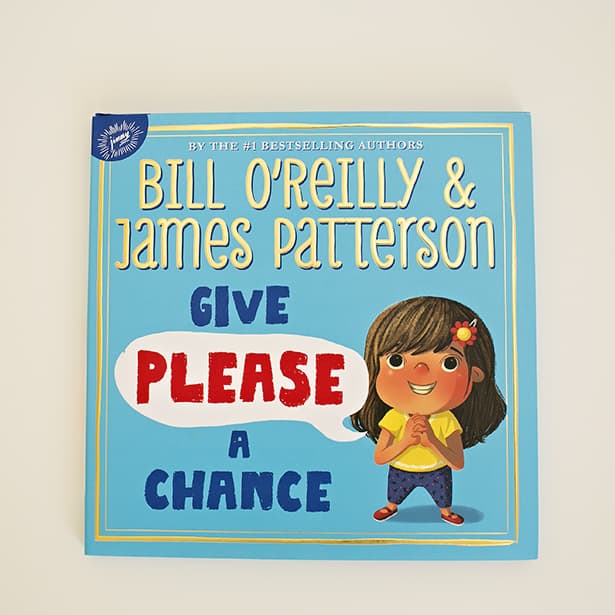 Thank you to JIMMY Patterson Books for sponsoring this post.
The word "please" is so simple yet kids often forget how important it is. We recently got a chance to review one of the latest books from JIMMY Patterson Books and it's a winner which comes with an important lesson for kids.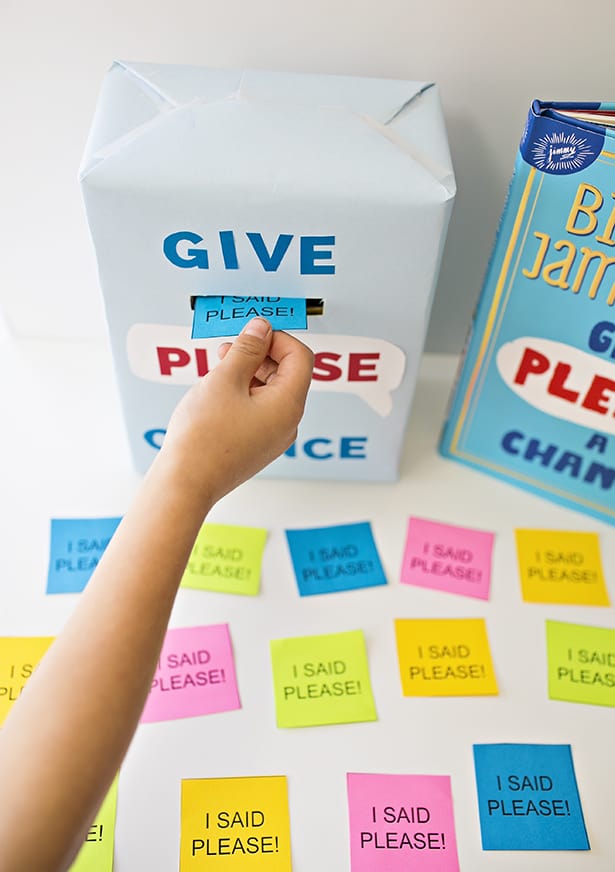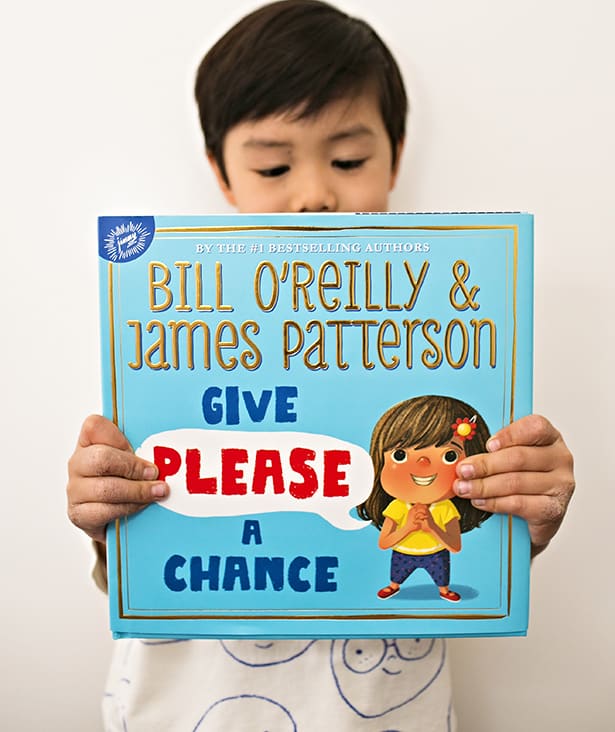 "Give Please A Chance" is a fun collaboration by acclaimed best selling authors Bill O'Reilly and James Patterson which brings forth the importance of one simple word, please. The whimsically illustrated pages feature 17 different artists each depicting a familiar scene I'm sure we've all had with our kids. Here are just a few of our favorites my kids related to most which got a few giggles and smiles.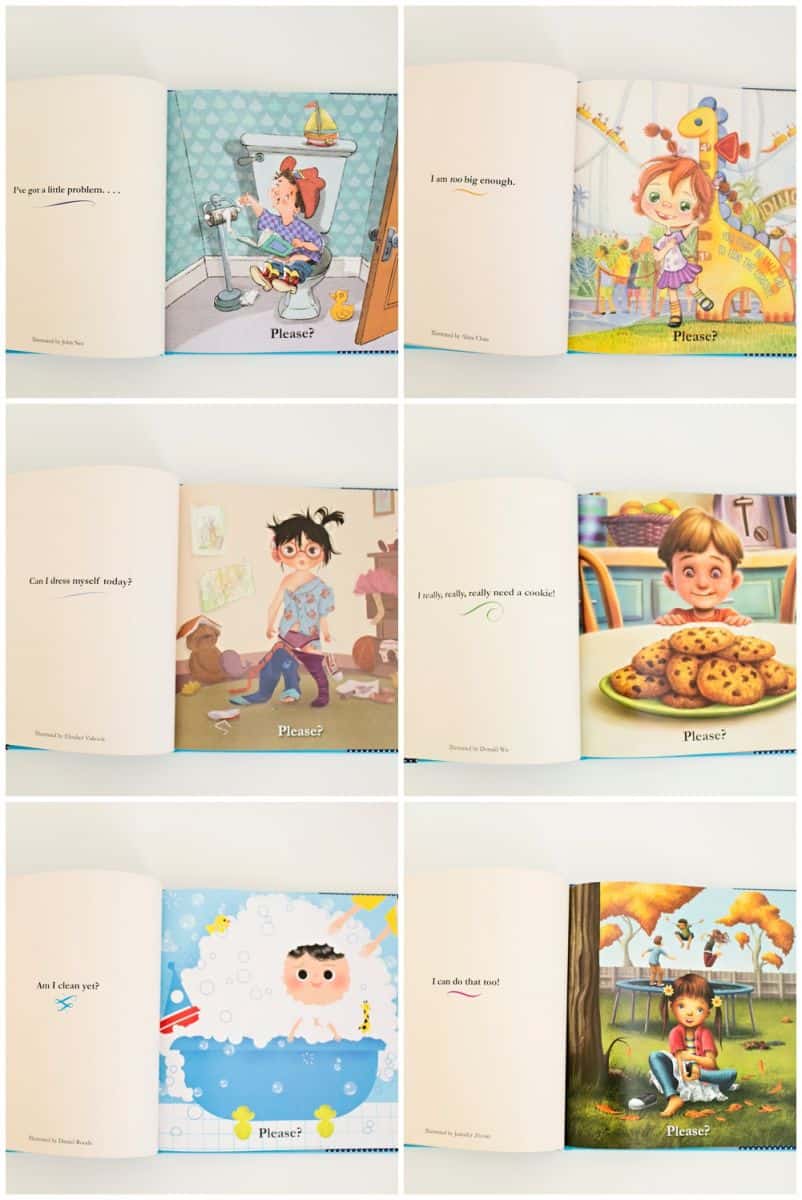 Surely we've all had that moment when bath time needs to be over, when the request for yet another pet is asked, or being able to do it "all by myself!" The book does a great job of showing scenes kids (and parents) can all relate to in hilarious ways that make the simple yet important act of saying "please" something fun to talk about.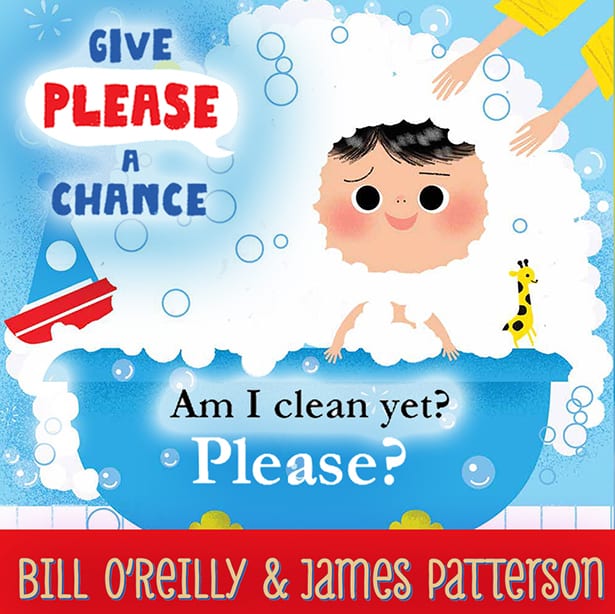 Image: JIMMY Patterson Books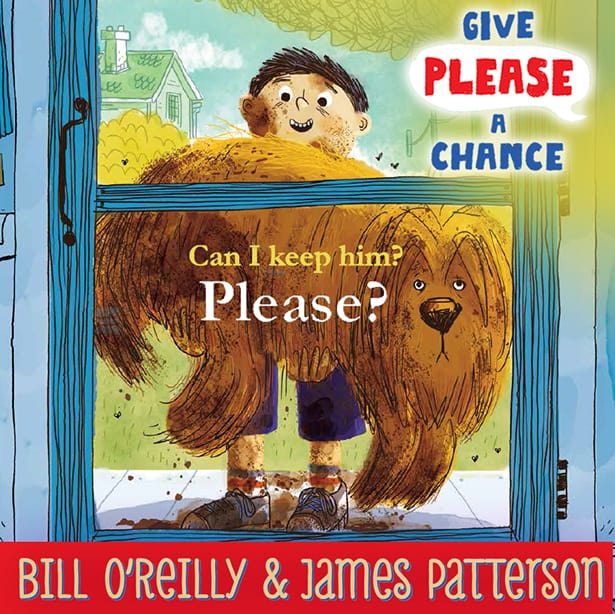 Image: JIMMY Patterson Books
To take the lessons we learned from the book, I created a fun "I Said Please!" mailbox for the kids to add Please tickets to when they remember this very important word. The tickets can be color coded per child (just print using colored paper) so they can keep track of how many tickets they've earned in a given amount of time. For us, 10 tickets earns a small treat!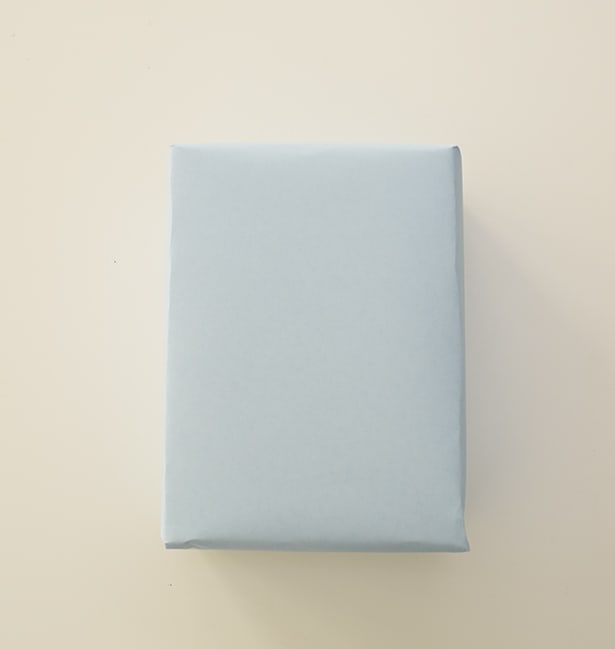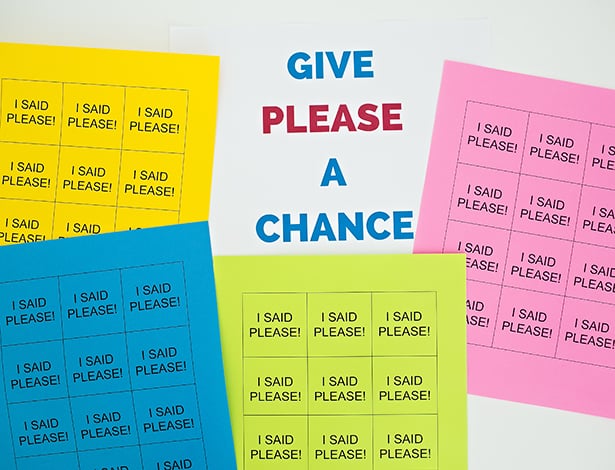 '
The mailbox is super easy to put together. You will need:
– A plain box (we just used an empty cracker box)
– Light blue cardstock
– Tape
– White and colored paper
– Glue
– Scissors
– Free printable template for the mailbox sign and "I Said Please!" tickets. Download HERE and HERE.
Instructions:
Step 1. Print out the mailbox sign in white paper and cut around the blue letters. For the red "Please" letters, cut a speech bubble around the white paper as shown in the photos.
Print out the tickets in colored paper (optional if you want to assign a color per child) and cut them.
Step 2. Wrap a box with light blue paper and secure with tape. Glue your mailbox sign to the front of the box. Cut a slit to add the tickets inside. That's it!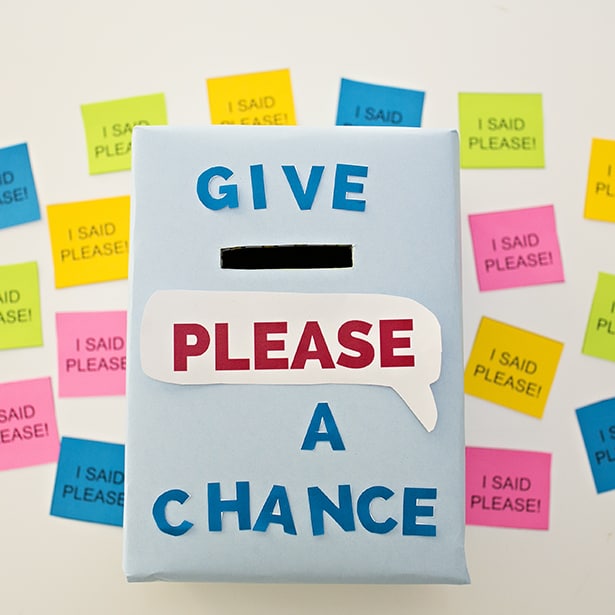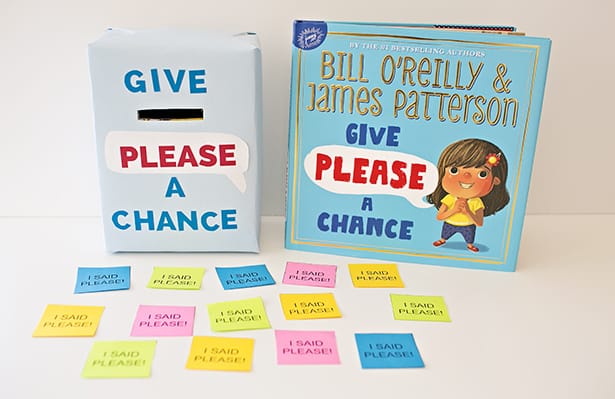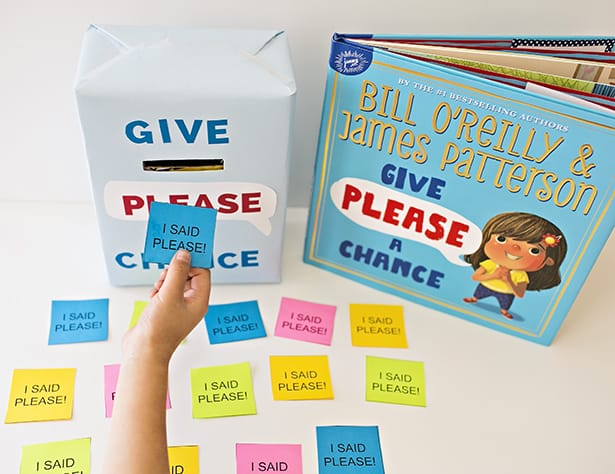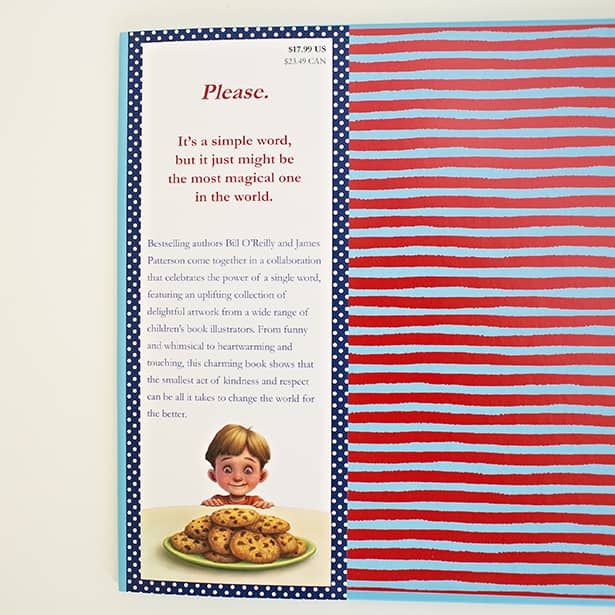 I have to say this little box along with the book was quite magical in getting my two kids to start spouting off "please" every chance they got! I quickly realized I had to set some ground rules so that they couldn't just say "please" for the sake of it and earn a ticket!
The rule is that they must remember to say "please" when in outdoor places and to strangers or people other than family members at home. Times when we are in restaurants or out and about. This way they will really "earn" their please tickets and be more challenged to remember how important it is to say please!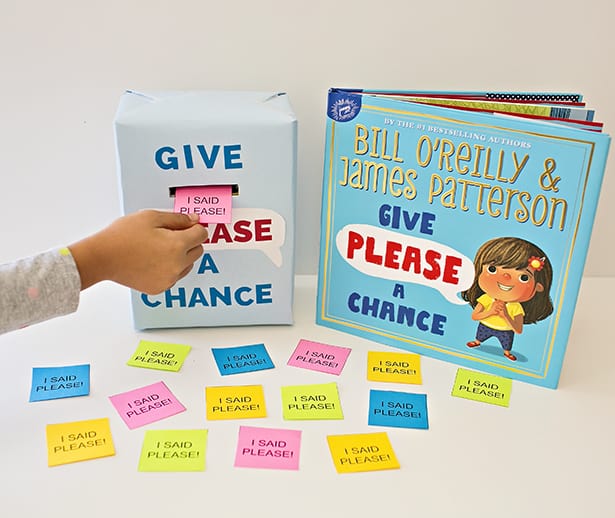 How do you remind your kids to say please?
Check out the children's book, "Give Please a Chance" by Bill O'Reilly and James Patterson here.
You can also purchase it on Amazon here.
______________________________________________________________________________________________________

Disclosure: Some of the links in the post above are "affiliate links." This means if you click on the link and purchase the item, we will receive a small affiliate commission. Regardless, we give our promise that we only recommend products or services we would use personally and believe will add values to our readers.