Several weeks ago, I announced on our Instagram page that I was expecting my third child. For my baby announcement I shared a cute graphic of how big my baby was at the time, at 24 weeks. I've always though it it was a bit humorous and clever to relate baby size to fruits and vegetables and so reached out to the lovely Annemieke to illustrate my 24 week baby announcement.
Here is the 24 week baby announcement shared originally on Instagram.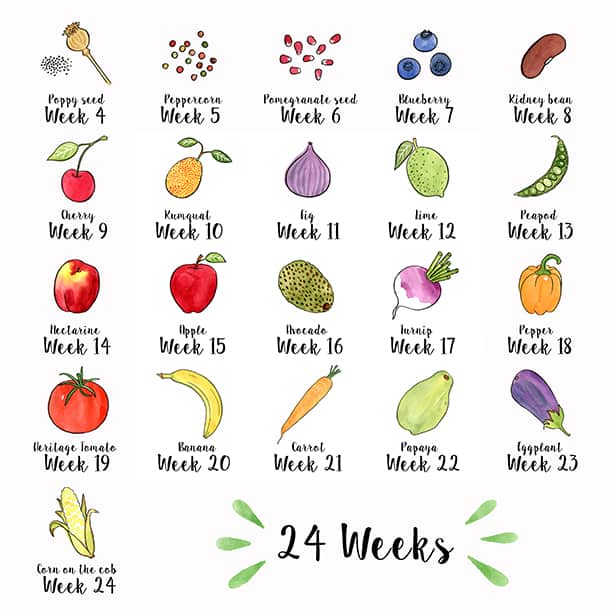 I loved Annemieke's beautiful, hand-drawn illusrations so much, that I asked her to do an entire infographic featuring all fruits and vegetables for each week of pregnancy, 40 in total!
Here's the final graphic that I'm happy to share with you all.
Please feel free to share this with someone you know who is expecting!
How did you announce your baby pregnancy?
Check out these creative baby gender reveal ideas!
COPYRIGHT WWW.HELLOWONDERFUL.CO
YOU MAY SHARE INFOGRAPHIC IMAGE WITH A LINK BACK TO THIS POST. THANK YOU!