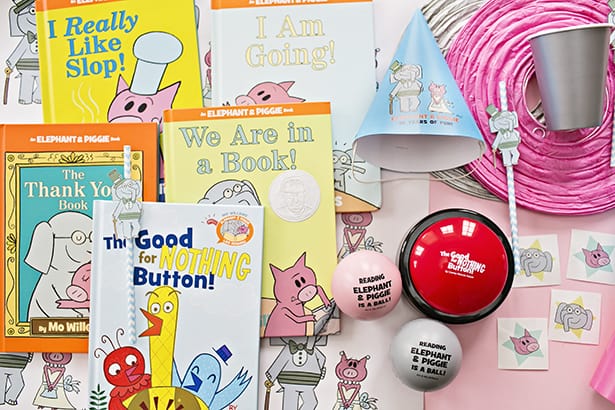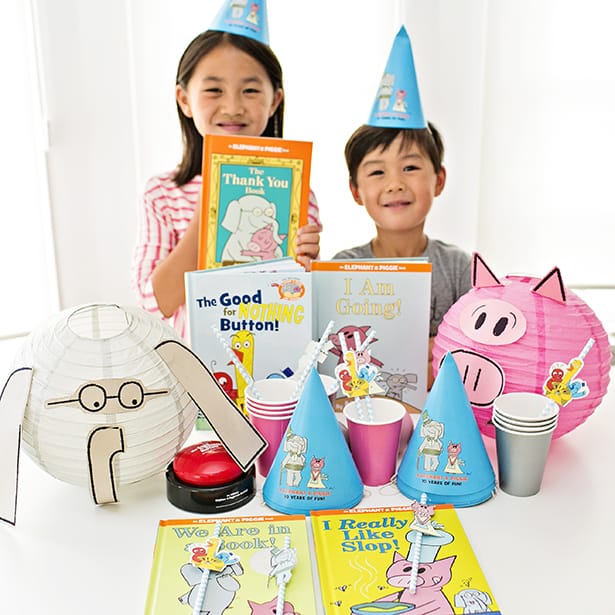 Thank you Disney-Hyperion for sponsoring this post.
My kids are HUGE fans of the Elephant & Piggie Book series. They get kids laughing with their bold graphics, comic style speech bubbles, big exclamation marks, and easy-to-read format. In fact, my 6 year old son's recent improvement in reading is credited largely in part to our Elephant & Piggie book collection which he asks to read over and over again.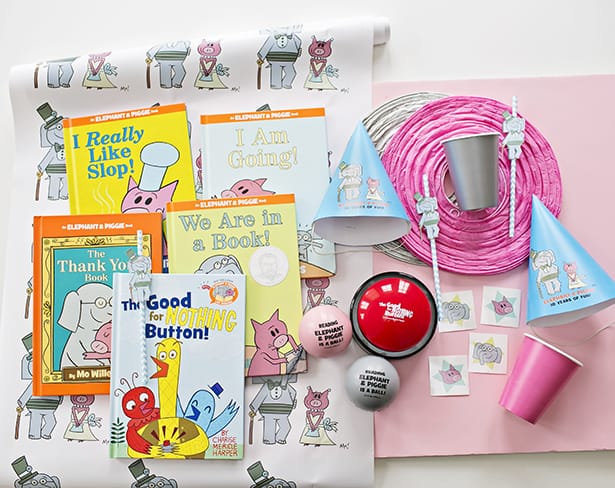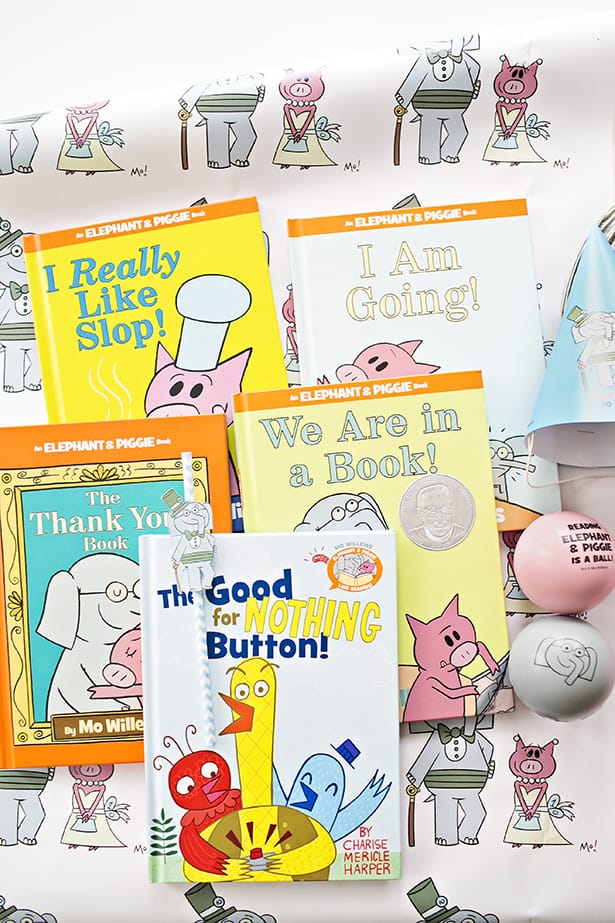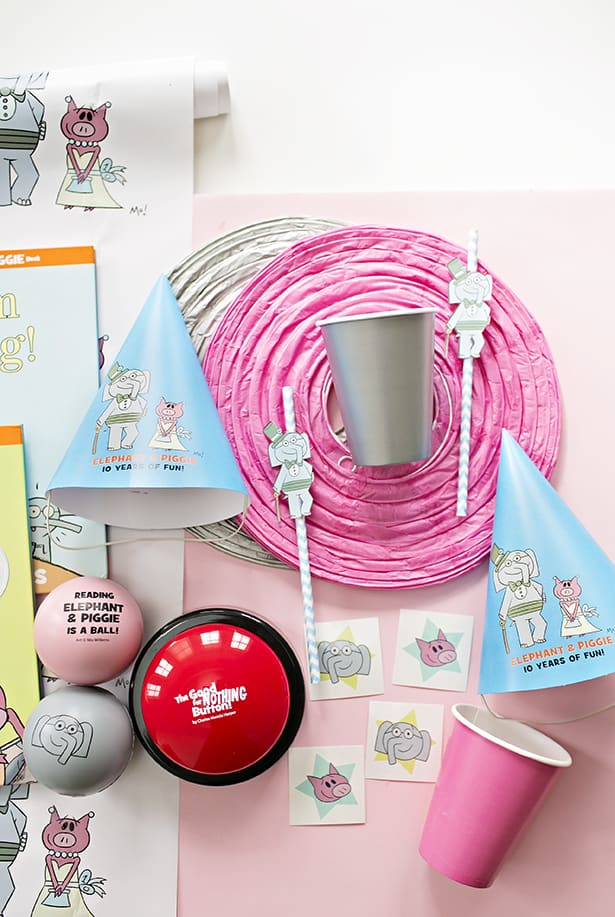 To celebrate Elephant & Piggie's 10 year anniversary and newest release in the Elephant and Piggie like Reading! series, The Good For Nothing Button by Charise Mericle Harper, I threw a cute celebration for the kids.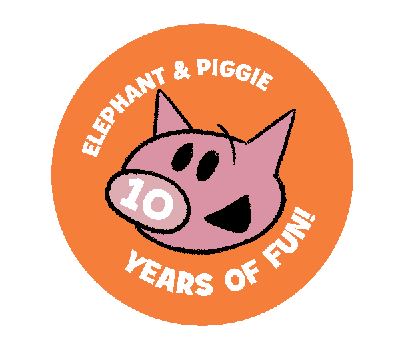 To kick off the party, we filled our cups with juice and the kids clinked "cheers" sipping their adorable Piggie & Elephant straws while wearing their cheerful blue party hats.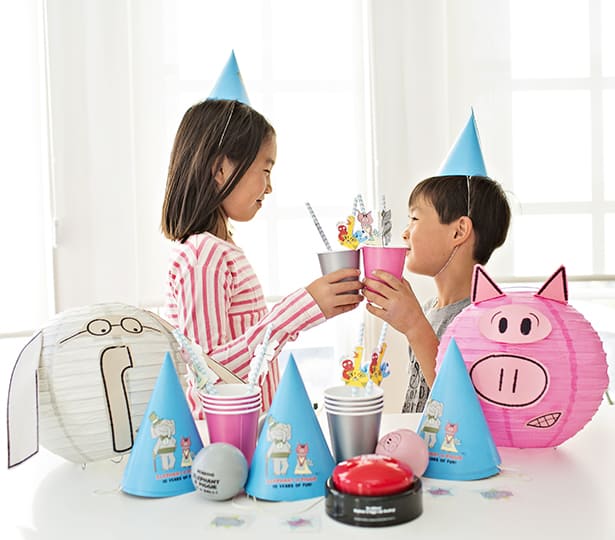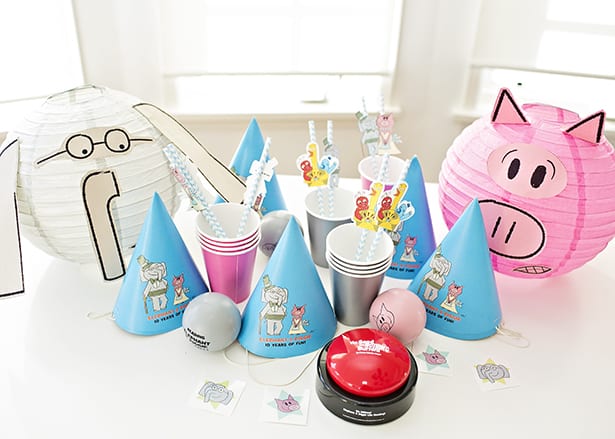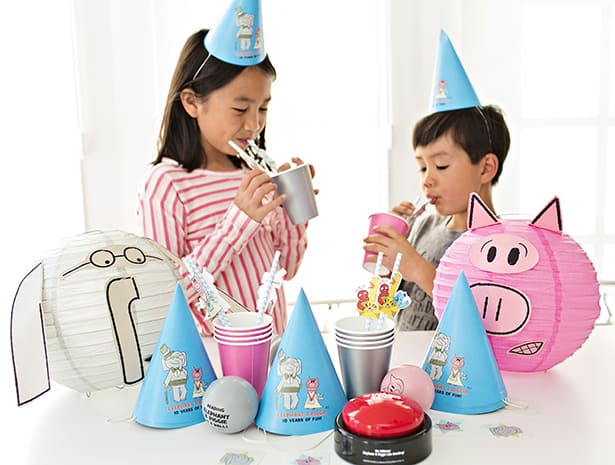 They had a blast doing creative projects like making lanterns in the shape of Elephant and Piggie. You can download the free printables to make your own lanterns at home here!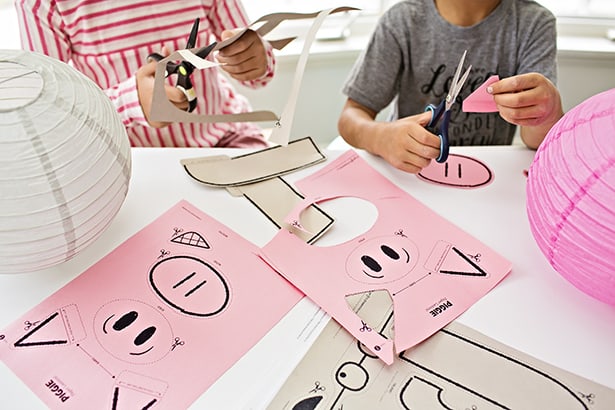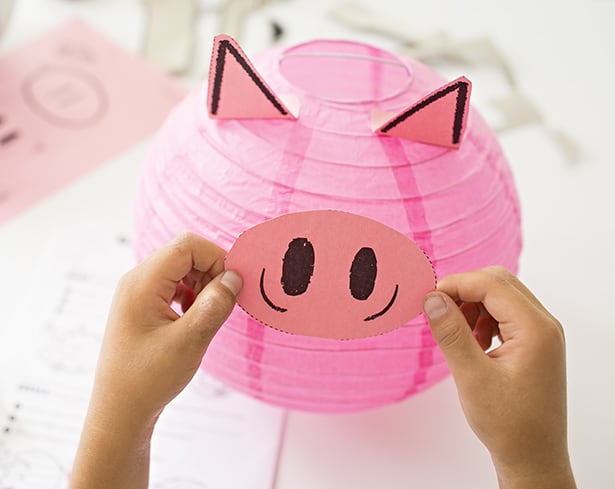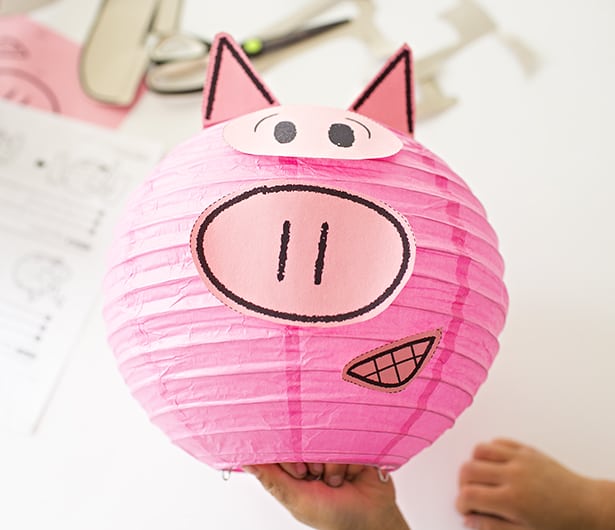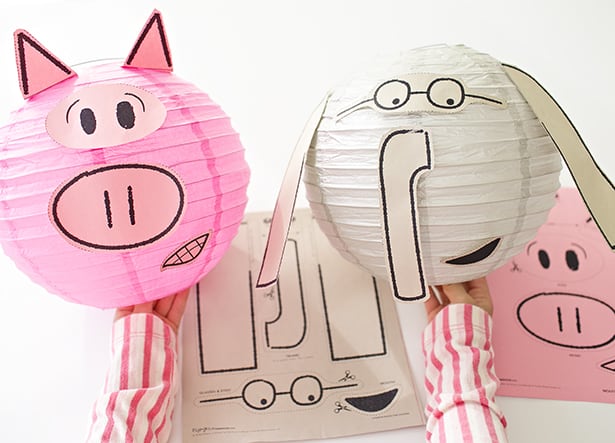 We also filled out some fun activity sheets including coloring and drawing in mazes, some of their favorite things to do. These are also great for packing on the go to keep kids busy at places like restaurants. You can grab the free printable activity sheets here.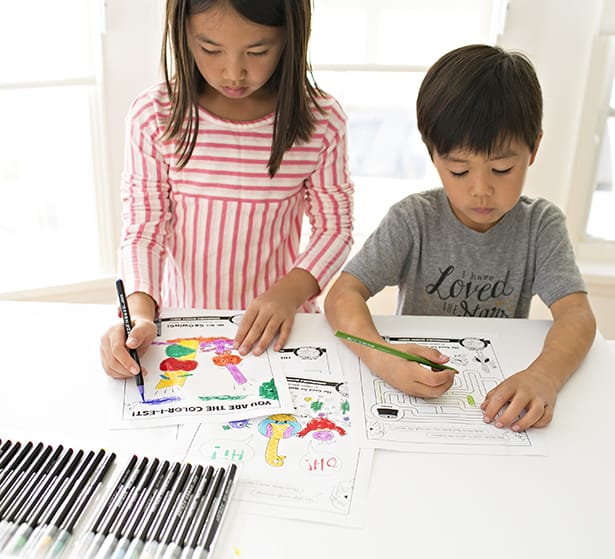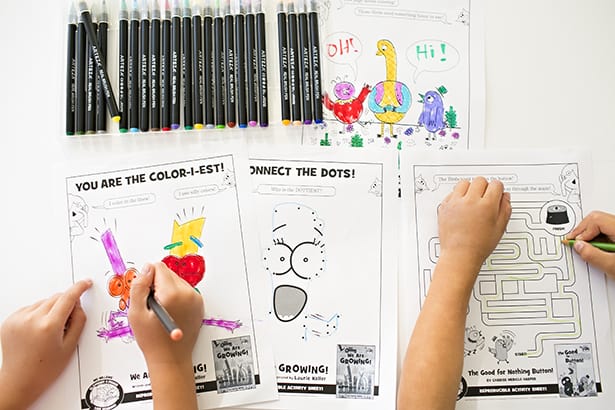 Like most kids, mine love temporary tattoos and were thrilled to see ones in cute Elephant and Piggie designs. They took turns applying the tattoos to each other – the reveal is always the best part!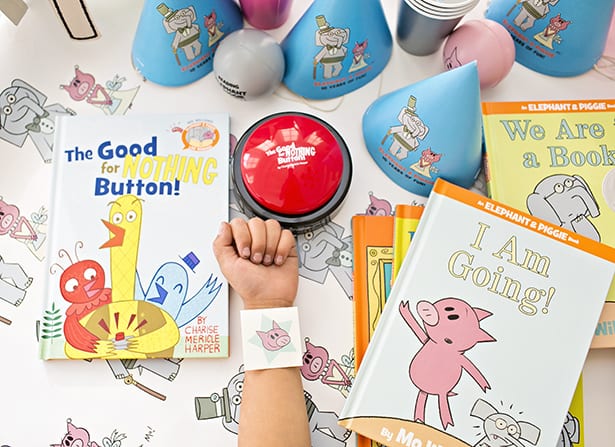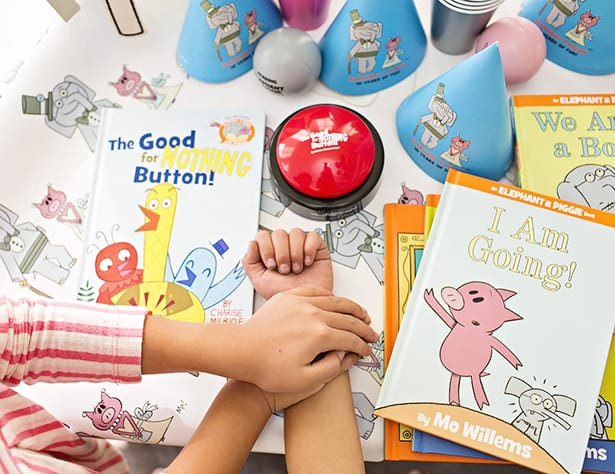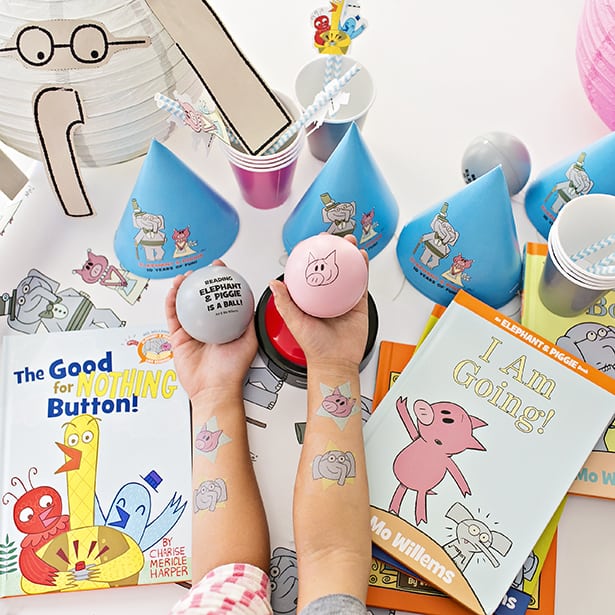 Of course a party isn't complete without presents. I surprised them by wrapping 5 Elephant & Piggie books including the lastest release, The Good For Nothing Button, in adorable themed wrapping paper.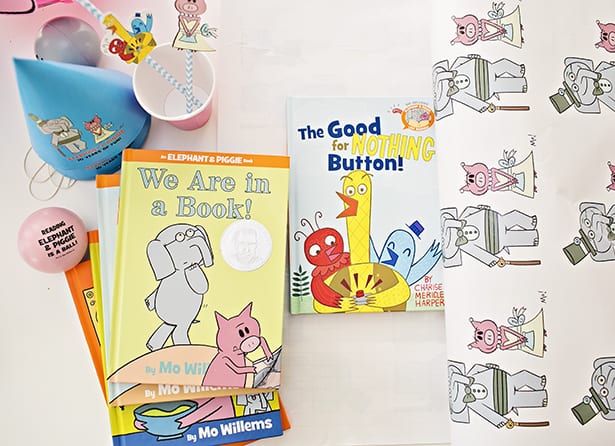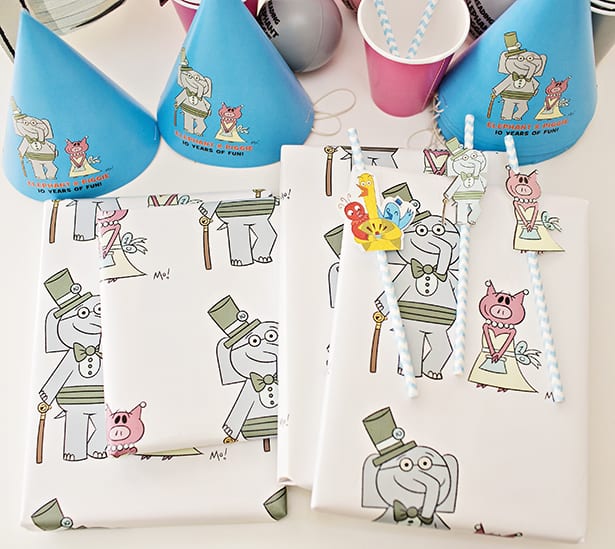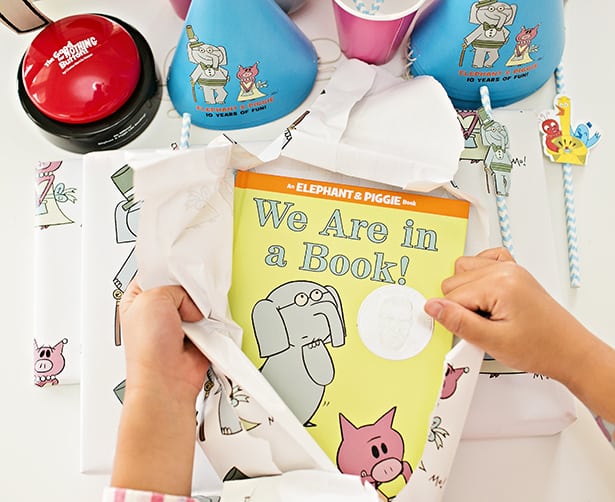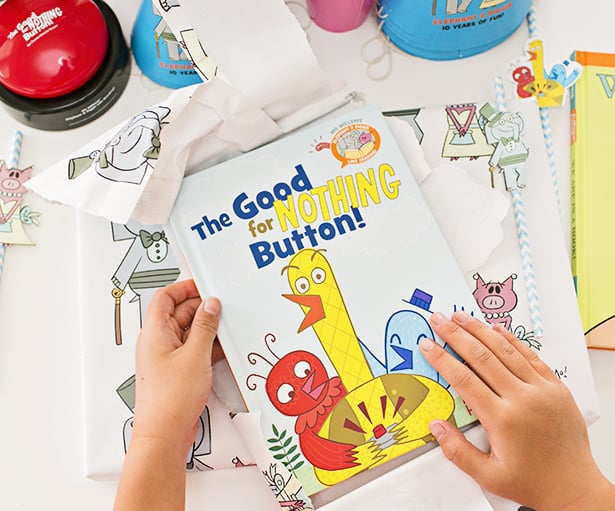 As a kid, do you remember your favorite part of a celebration? Unwrapping presents of course! The kids were thrilled to rip apart the wrapping to reveal some of their favorite Elephant & Piggie books. We've checked out most of these from the library so it was a treat for them to hold their own copy.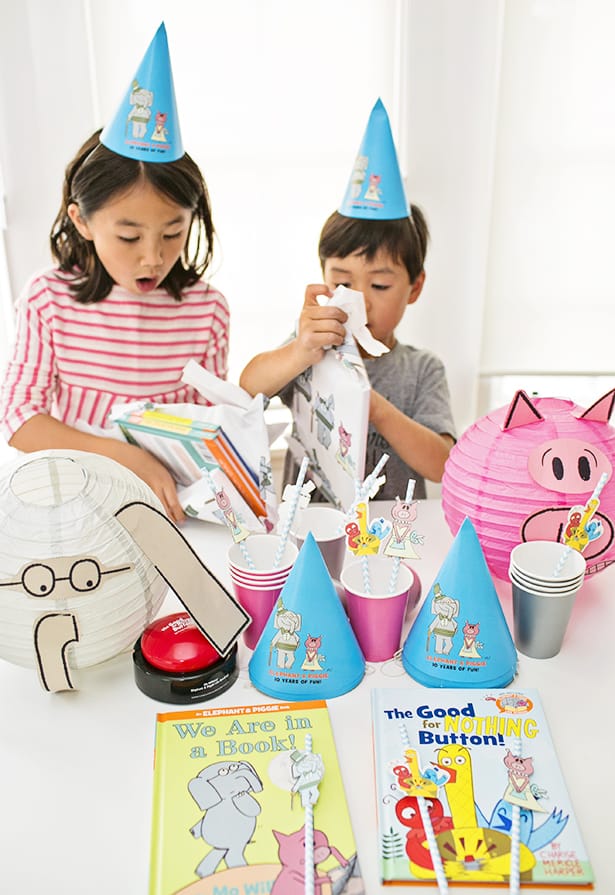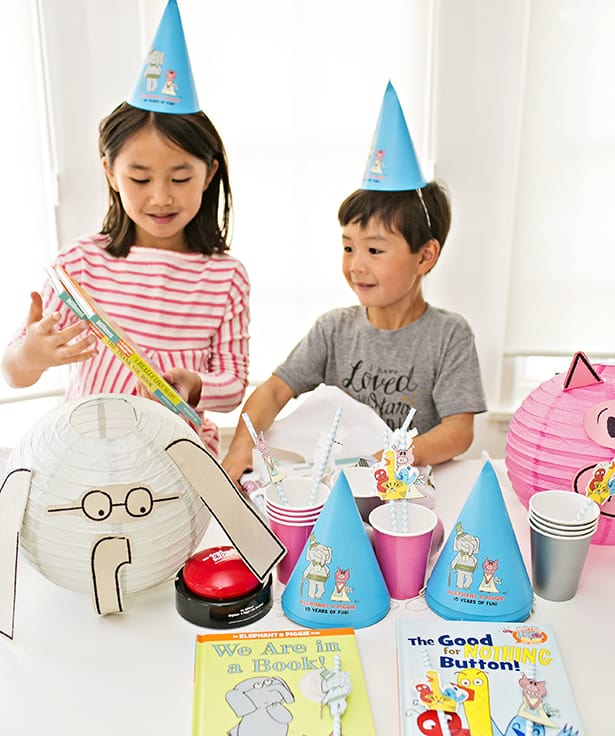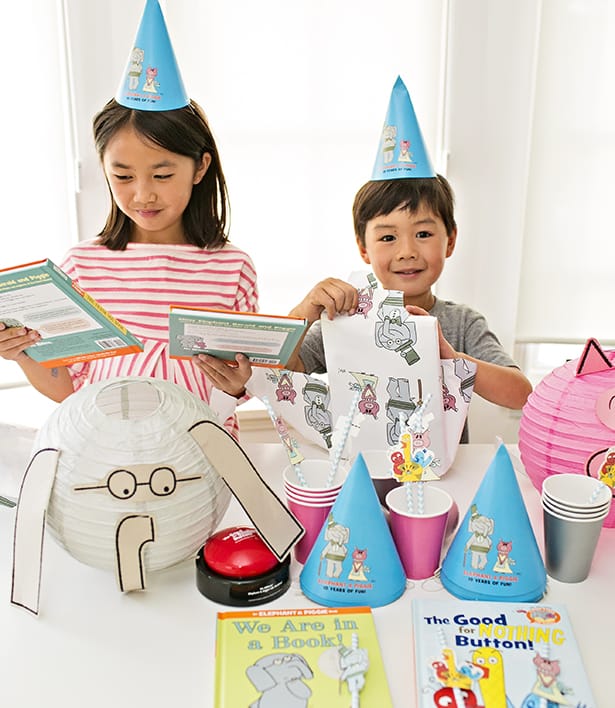 Since The Good for Nothing Button is a new release, they asked to read it first of course. The book, part of the Elephant and Piggie Like Reading! series by Charise Mericle Harper, asks a very good question, "can something that's nothing be something?"
Yellow bird finds a magical red button and shows it to Blue Bird and Red Bird. They decide it does "nothing" but as they press it (indirectly prompting kids to press the red button with jarring sound that gets them giggling) they realize the button does make them feel all kinds of emotions, and that is something. In fact the button may in fact do "everything!"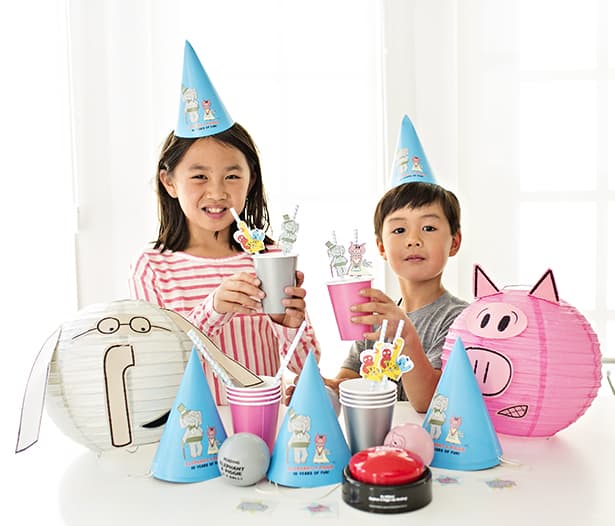 As promised we'd like to end our party recap with our top 10 favorite Elephant & Piggie books. In no particular order, they are listed below (affiliate links).
The Thank You Book
Should I Share My
I Will Take A
Can I Play Too?
My Friend is Sad
I Really Like Slop!
I Am Going! (An
We Are in a
Waiting Is Not Easy!
I'm a Frog! (An
What are your favorite Elephant & Piggie books?
Make sure to:
Visit PigeonPresents.com
Tweet @The_Pigeon and @DisneyHyperion
Follow @DisneyBooks on Instagram
Like @MoWillems on Facebook
Hashtag #MoFun