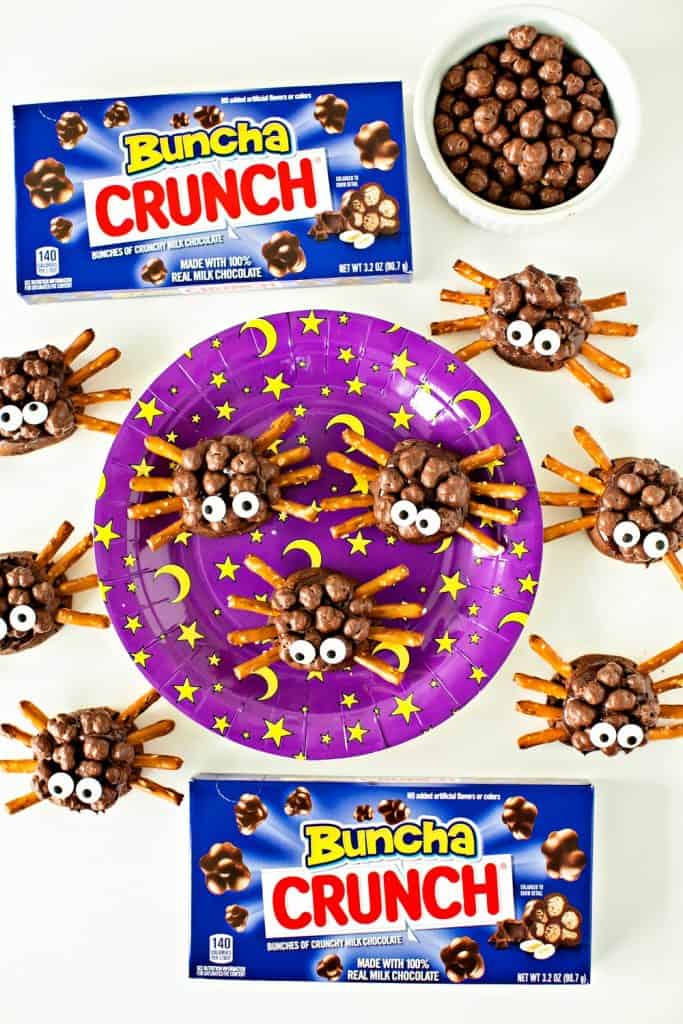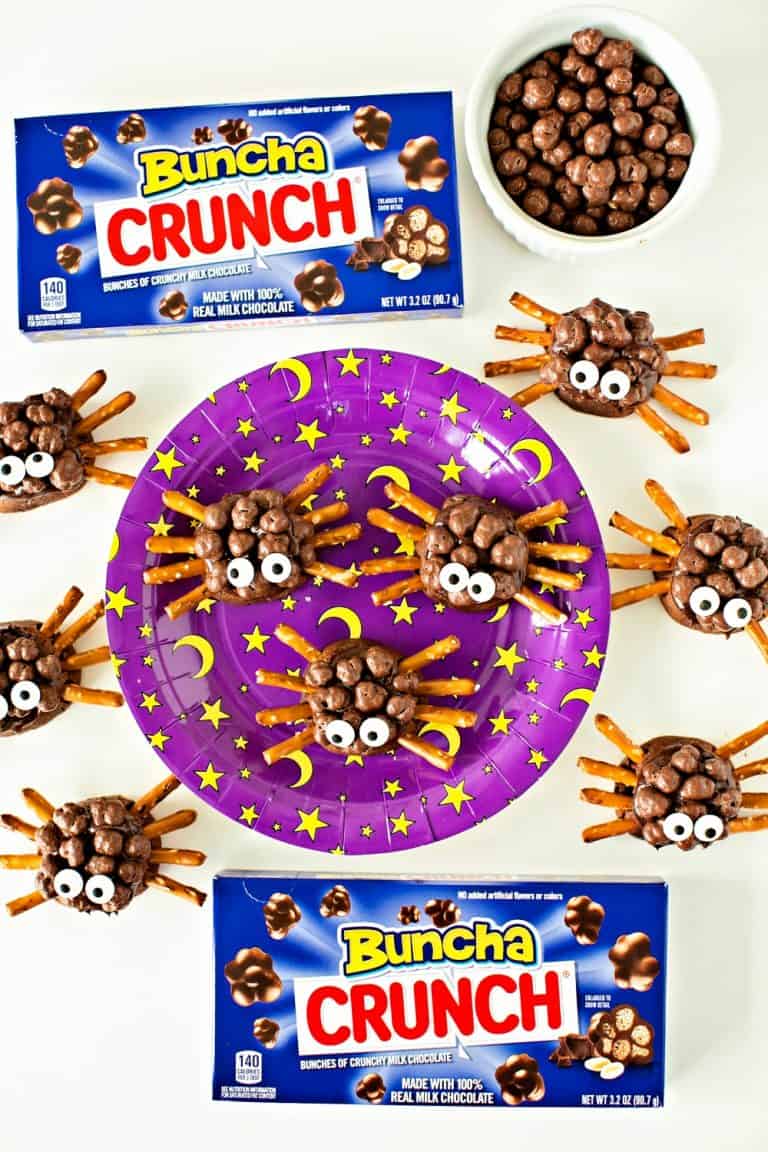 This post is sponsored by CRUNCH.
Spiders can be creepy, but we figured out a way to make them cute while keeping their creepy cool character.
Cue these adorable Halloween Chocolate Spider cookies. We used Buncha CRUNCH for the spider body to add triple the chocolate fun on top of chocolate frosting and cookies.
These spooky cute spider cookies provide a mix of delicious textures from the soft cookies, swirly frosting and crunch from the crisped rice Buncha CRUNCH This Halloween treat won't disappoint your little trick or treaters this year.
Follow the instructions below to make these super easy Halloween Spider Cookies.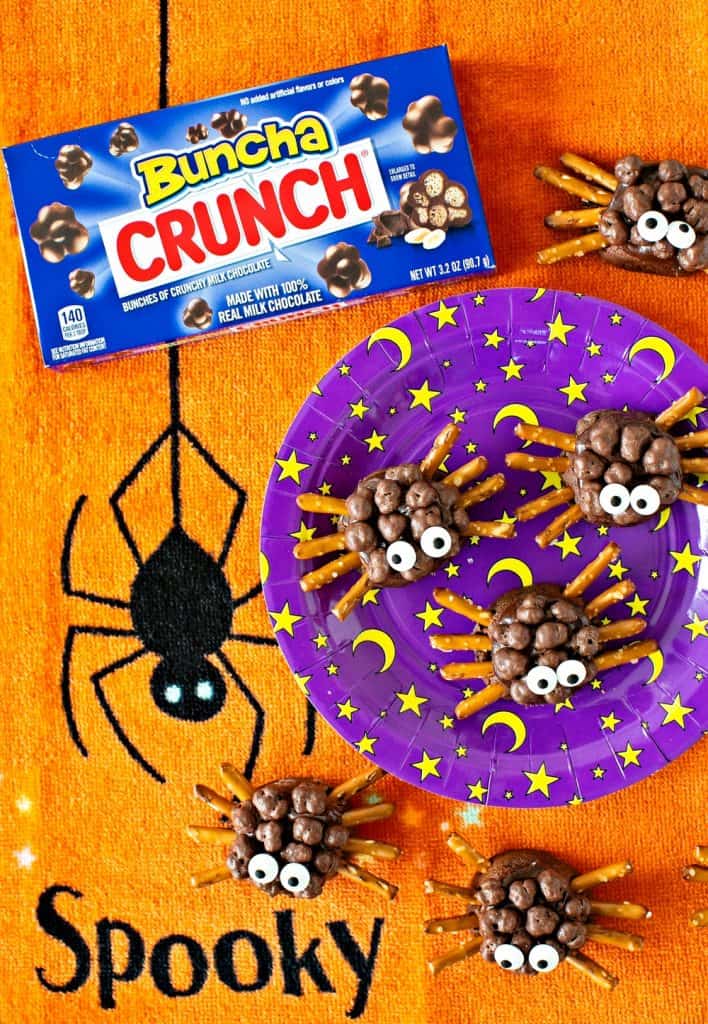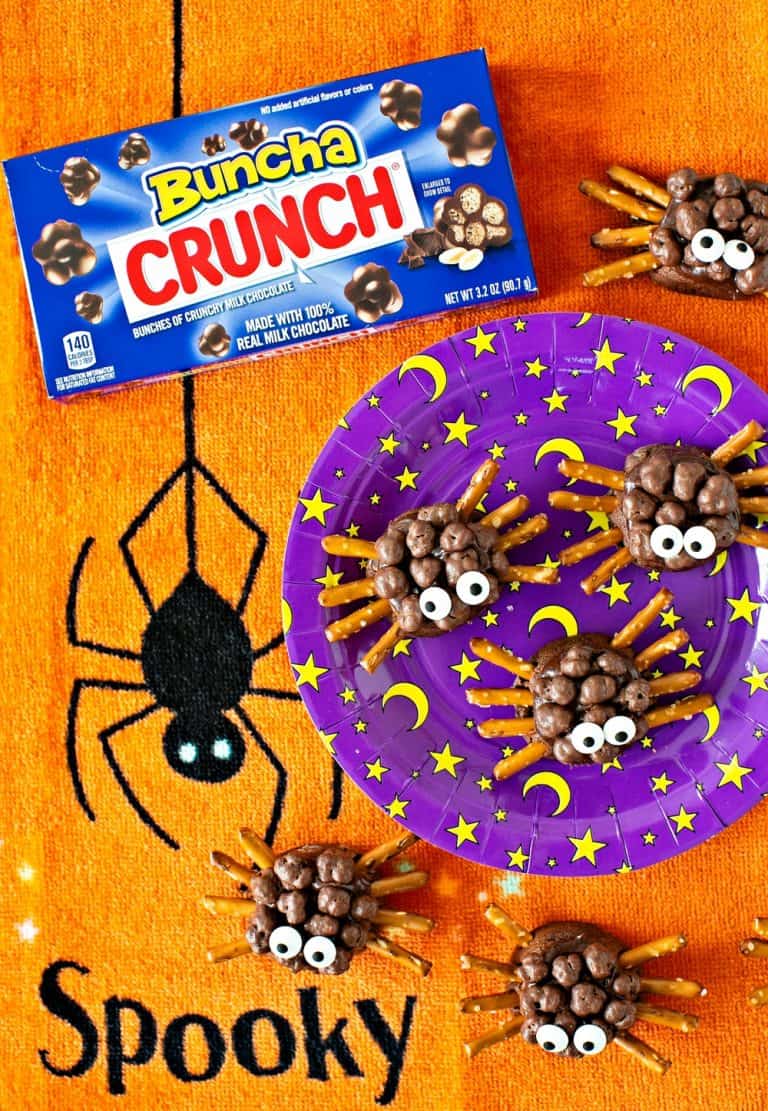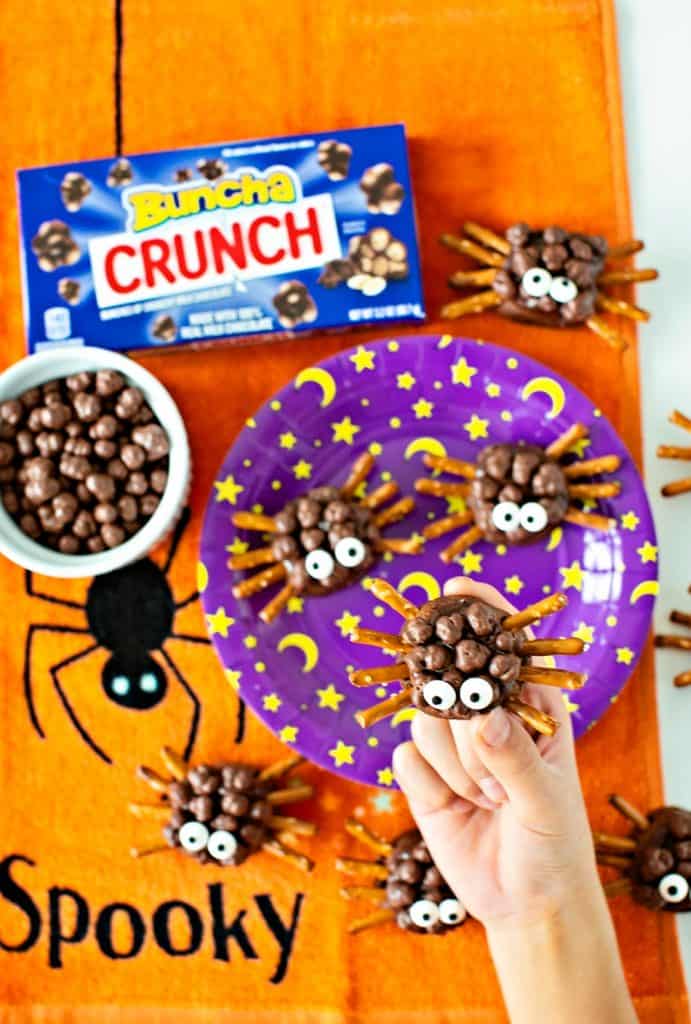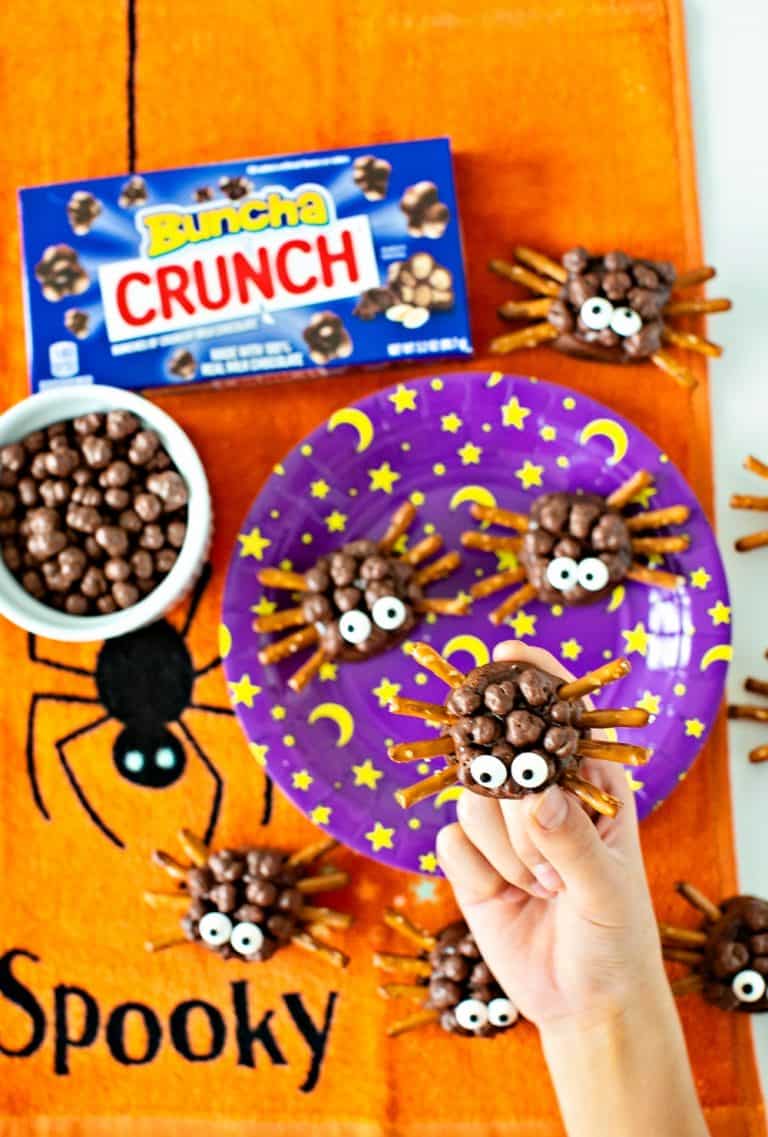 Halloween Chocolate Spider Cookies – Ingredients:
Buncha CRUNCH

Soft chocolate cookies (homemade or store-bought)

Chocolate frosting (homemade or store-bought)

Candy googly eyes

Pretzel sticks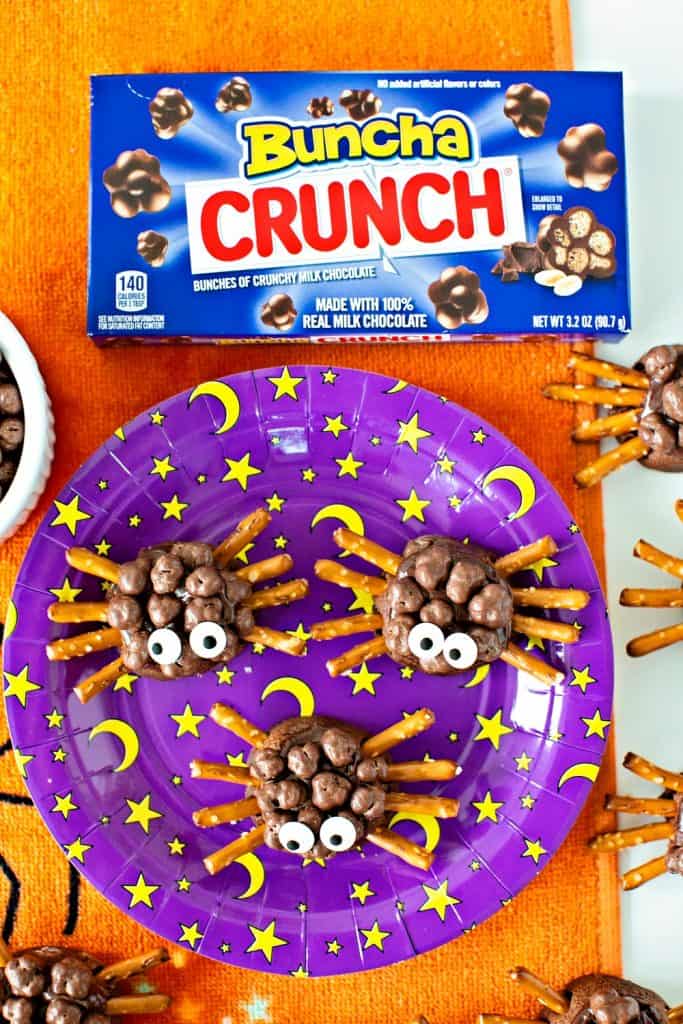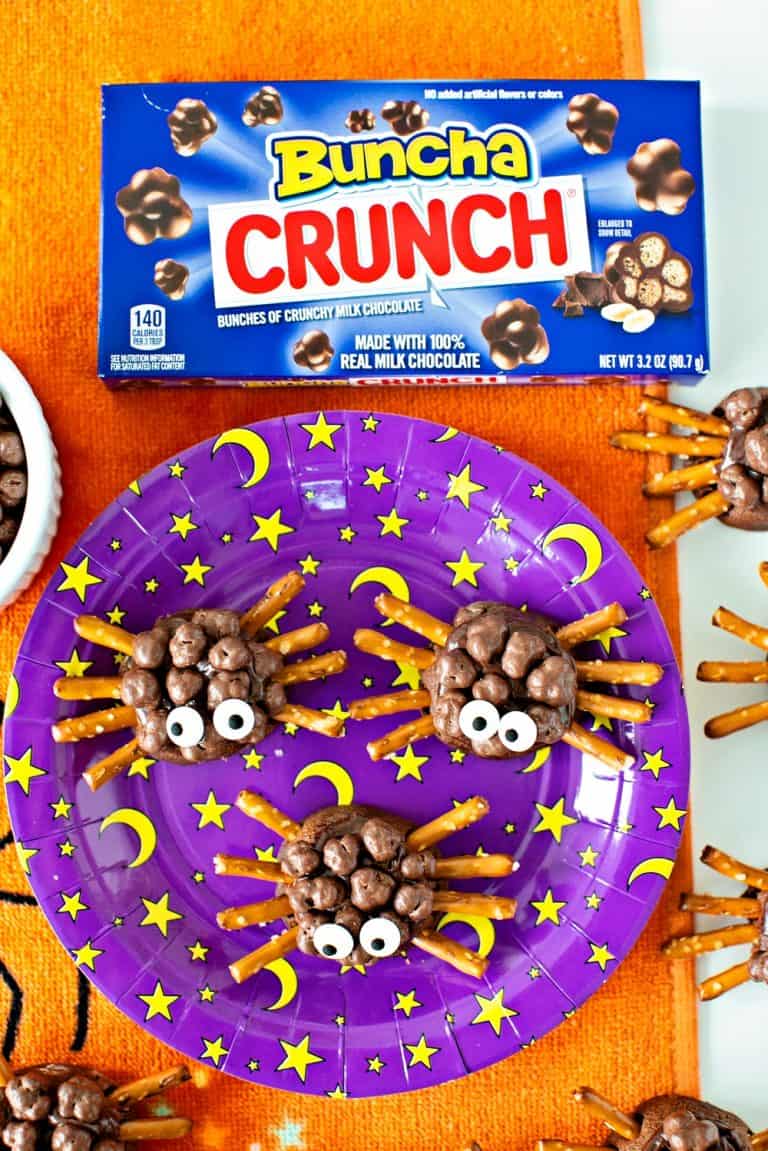 INSTRUCTIONS:
Step 1. Break your pretzel sticks into smaller sticks to use as spider "legs." You'll need 8 per cookie.
Step 2. Stick 4 pretzel legs on each side of your cookie. A soft cookie works best here so you can easily insert the pretzels.
Step 3. Add about 1 teaspoon of chocolate frosting on top of the cookie.
Step 4. Add Buncha CRUNCH on top of the frosting until filled.
Step 5. Add a dab of frosting under each candy eye and affix two on top of the spider body.
Enjoy and Happy Halloween!