Edamame, a soybean traditionally found in Asian cuisine, has become mainstream in the last several years and is now readily found in most supermarkets, shelled, frozen and ready to eat. It's versatile as a snack or addition to soups, salads, and entrees. Relatively mild, easy to eat with your fingers and high in nutrients, it's a great food for kids. Since edamame is a good source of protein, I often use it in several of the dishes served to my kids since they tend to not like meat.
Take a look at these 8 versatile and kid-friendly ways to introduce edamame to your kids (or add to your menu if they're already big fans).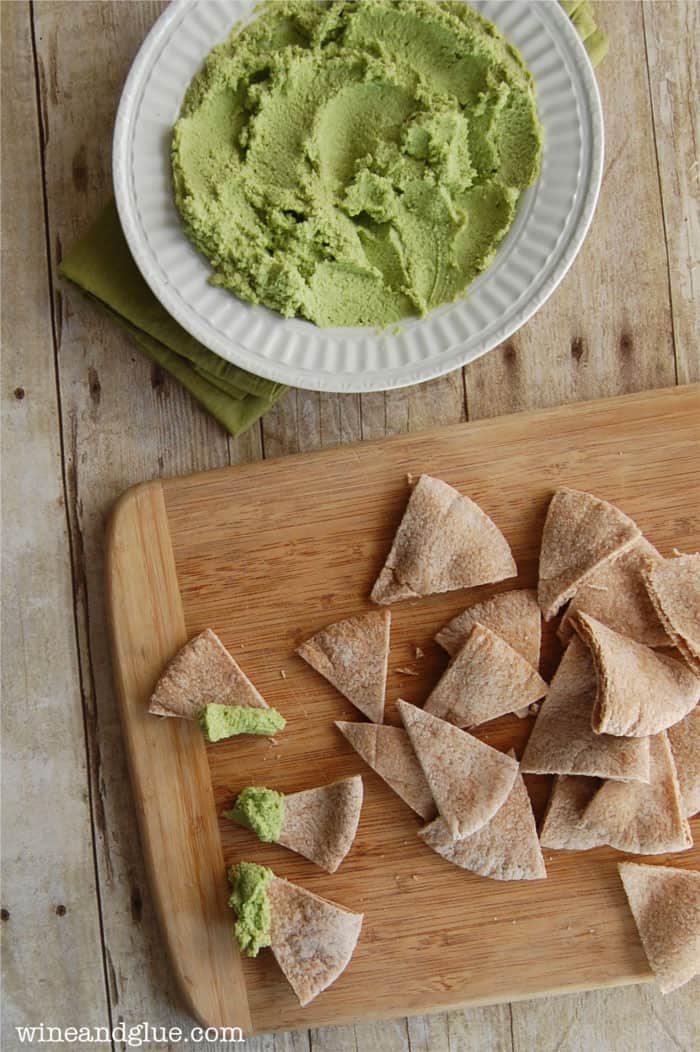 Edamame Hummus (via Wine and Glue) Here's a tasty twist on a favorite kid-friendly dip which makes a yummy, healthy snack.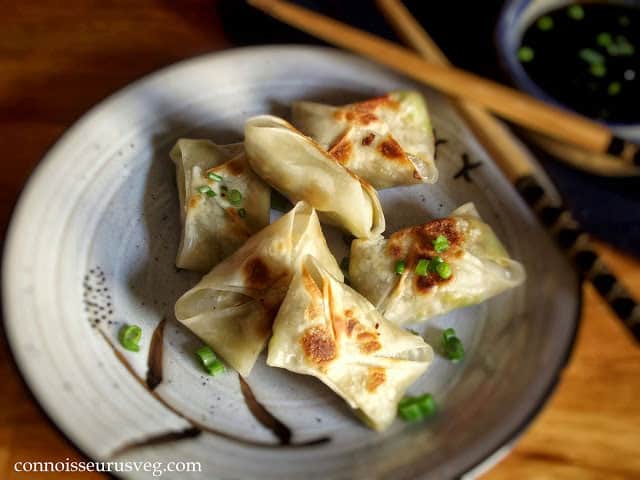 Edamame Wontons (via Connoisseurus Veg) These crispy fried wontons are fun for kids to help make and are a good non-meat filling option.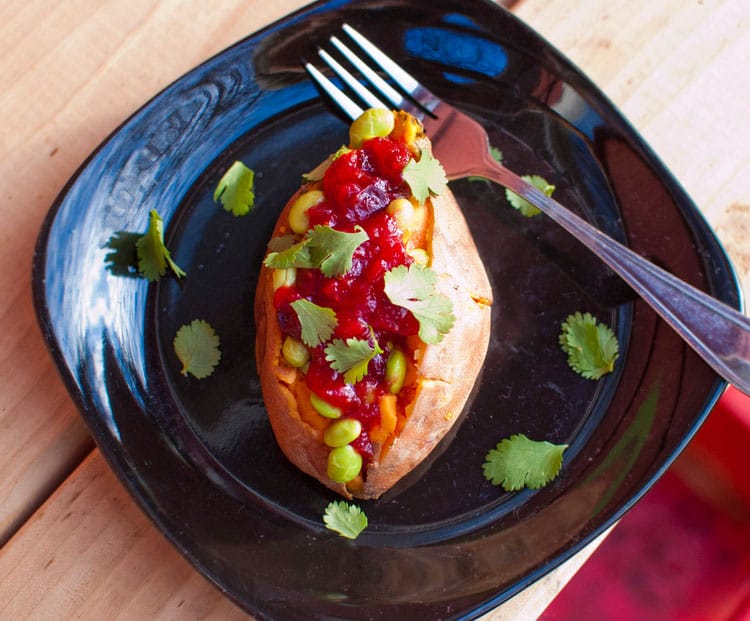 Sweet Potatoes Stuffed With Edamame (via Fo Reals Life) This super charged sweet potato is packed with nutrients including a colorful orange cranberry sauce that's bright and appealing to kids.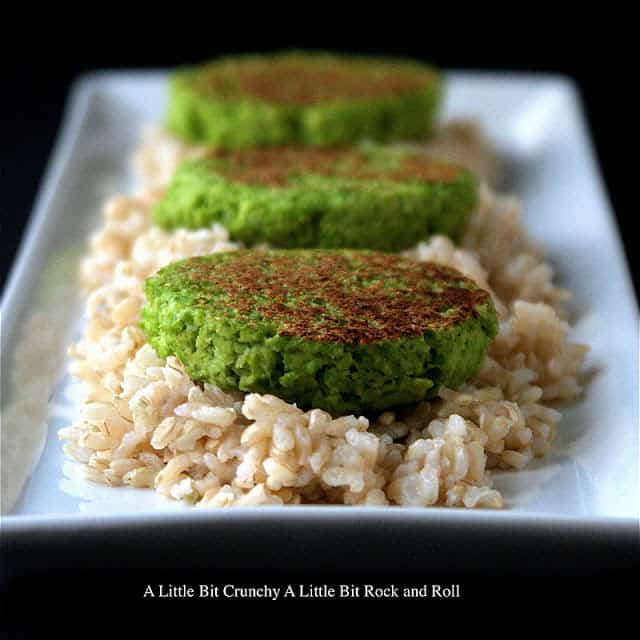 Edamame Cakes (via A Little Bit Crunchy A Little Bit Rock and Roll) These bright green edamame cakes pack protein and veggies into one and are tasty with the soy drizzling sauce recipe included.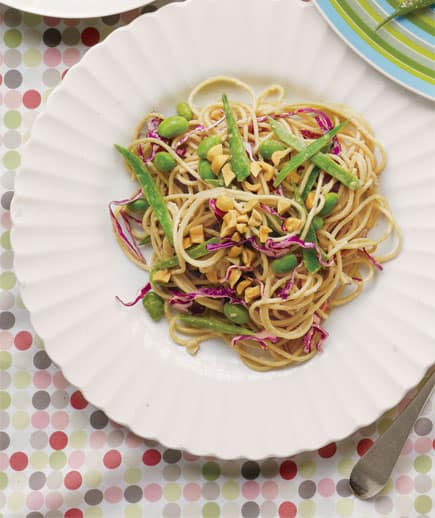 Peanut Noodles With Edamame (via Real Simple) Kids who are fans of peanut butter will love this slightly sweet and peanutty noodle dish made with edamame that's easily adjusted to add any other favorite veggies.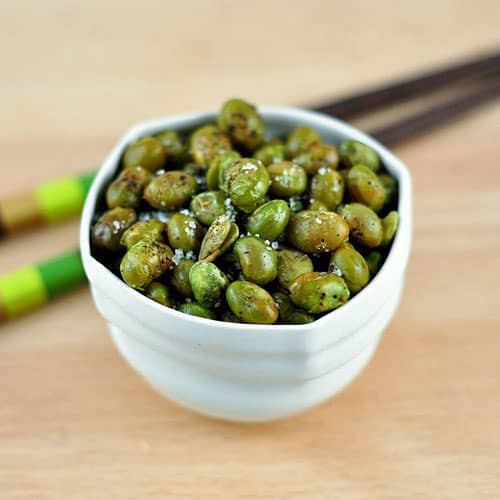 Roasted Edamame (via The Kitchn) Here's a savory and super easy snack to make in no time that's perfect for munching at home or on the go.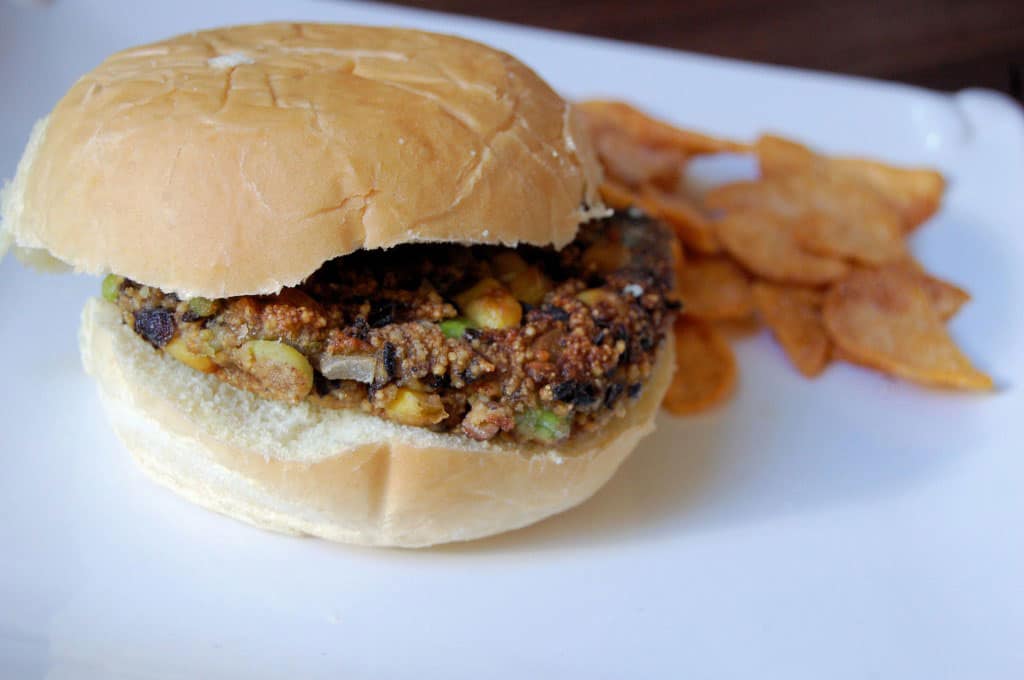 Edamame Corn and Black Bean Burger (via Kitchen Belleicious) A trio of healthy ingredients combine to make this delicious veggie burger. You could also just serve this plain with a dip or sauce or over rice.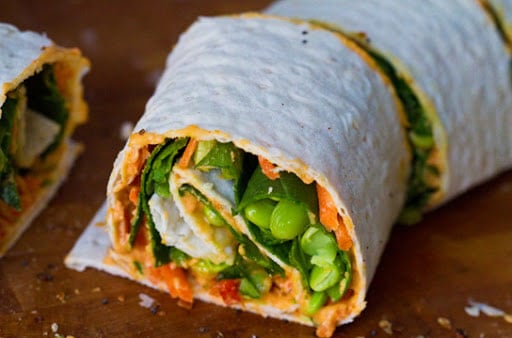 Edamame Wrap (Health. Happy. Life) This wrap is a healthy and quick way to pack a good amount of nutrients into small bite-sized pieces, with options to add your favorite spread or veggies.
For more ideas on how to get your kids to eat vegetables see:
5 Veggie Muffins so Good Your Kids Won't Mind Them
6 Fun Ways to Get Your Kids to Eat Broccoli
8 Ways to Sneak Kale Into Your Kids' Foods
10 Kid-Friendly Ways to Eat Squash