Here's an easy "cake" you can whip up to celebrate the start of any big day. Birthdays, back to school, recitals, big milestones or just because. I surprised my daughter with it the morning of her first day of kindergarten and it got some squeals and a happy dance. It takes minutes to assemble and can also be made the night before, kept refrigerated. Stick some candles on this easy strawberries and cream waffle cake and you've got breakfast and dessert covered all in one!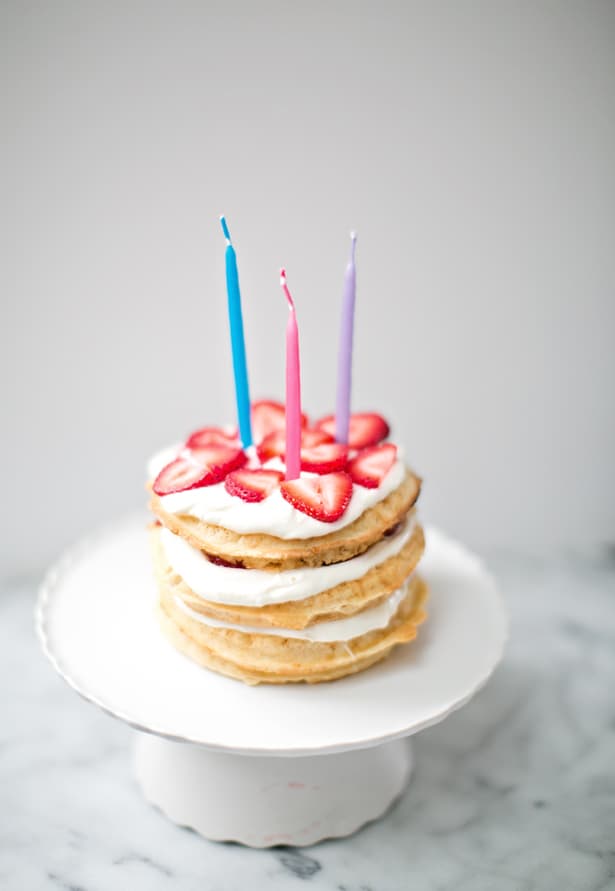 Easy Strawberries and Cream Waffle Cake – Ingredients:
– Frozen waffles (toasted, you can certainly make homemade ones, but for a super quick version, frozen is just fine).
– Cream cheese
– Yogurt (I used nonfat vanilla Greek yogurt but you can use any variety of plain yogurt)
– Sugar (optional)
– Fresh strawberries, sliced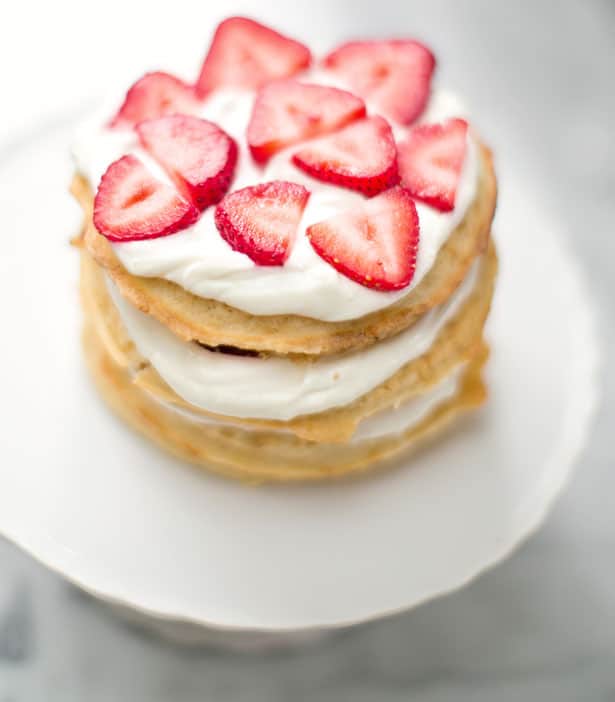 Instructions:
– You can make your waffle cake as high as you want it. I used 4 waffles.
– In a bowl, mix cream cheese and add a couple of spoonfuls of yogurt until you get a nice smooth, frosting like consistency. It helps to soften the cream cheese in the microwave for a few seconds and then mix in the yogurt. Add some sugar if you'd like it to be sweet.
– Spread your cream cheese frosting in between the waffles, layering with strawberries on each waffle.
Light up some candles and you're done!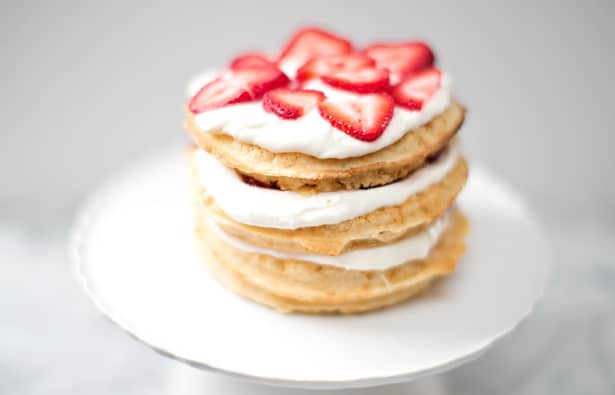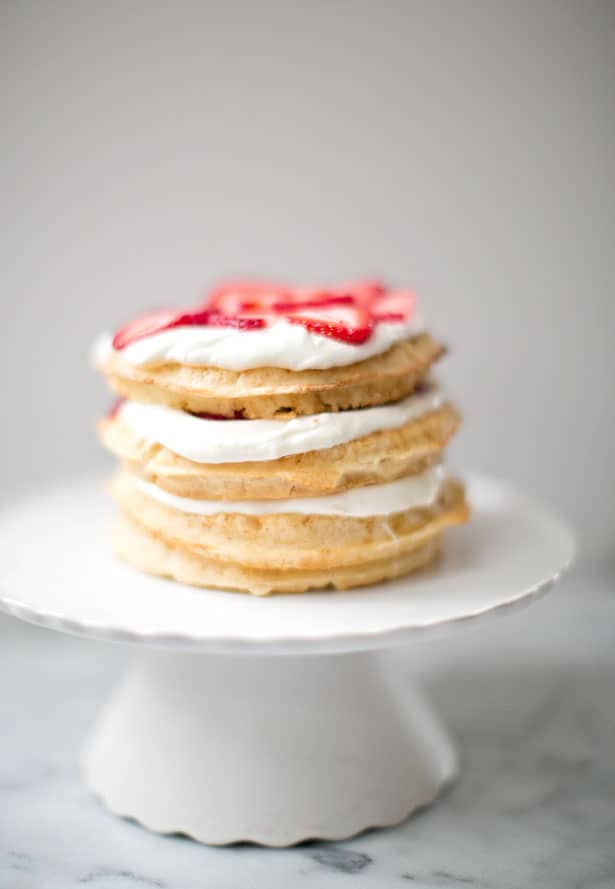 This can be made the night before and refrigerated so all you have to do is take it out in the morning. And easy to make when you're in a pinch for a last minute celebration to give kids a happy send off. My daughter loved this surprise treat on her first day of school!
What are some small, easy ways you celebrate big days?
If you're a fan of waffles, don't forget check out our round up of 7 Clever Ways to Eat Frozen Waffles!