I love seeing my favorite summer fruits in season like peaches. Find out how to make this easy roasted peach tart with just a few simple ingredients. Up next in our Cooking With Kids series!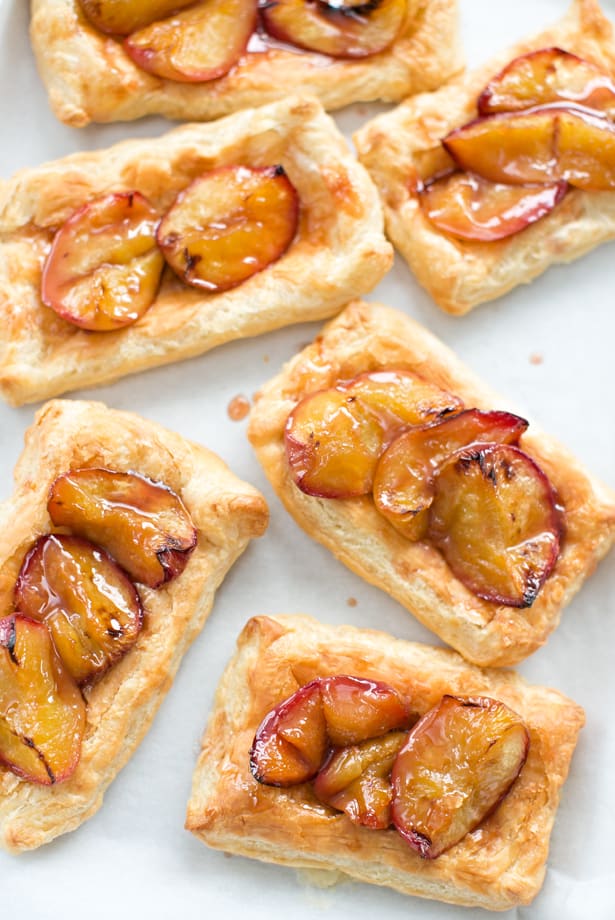 Easy Roasted Peach Tarts – Ingredients:
– 5-6 small peaches
– 1/4 Cup brown sugar
– 2 Tablespoons butter
– 14 oz package frozen puff pastry (defrosted but still cold)*
*note our recipe makes 6 tarts, and you'll have leftover puff pastry to make 2 more. You can choose to double the peach recipe to have enough to cover 8 tarts, and eat the leftover peaches alone. It tastes delicious over ice cream!
Instructions:
Step 1. Preheat oven to 425 degrees. Help your child cut the peaches. We love these child safe knives.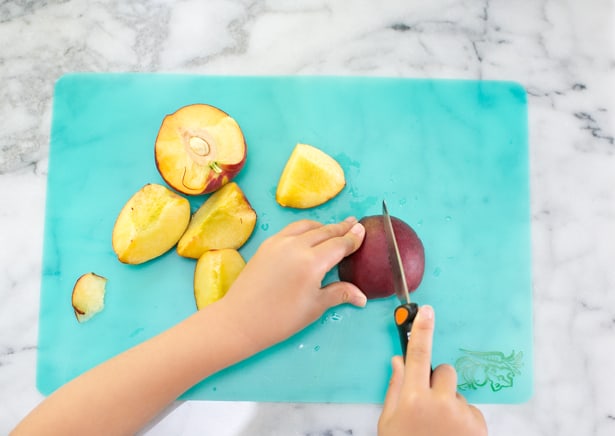 Step 2. place the peaches in a baking pan. Dot with butter and sprinkle with brown sugar.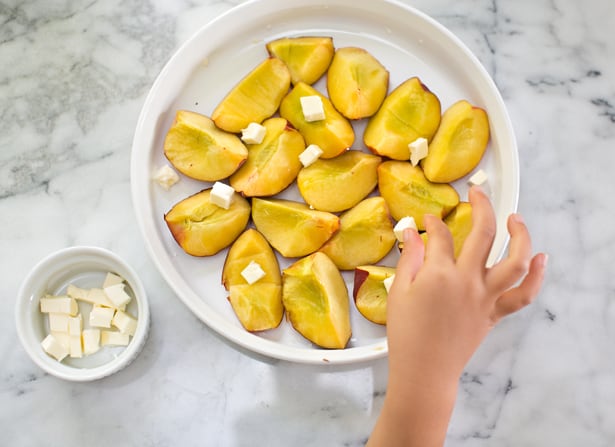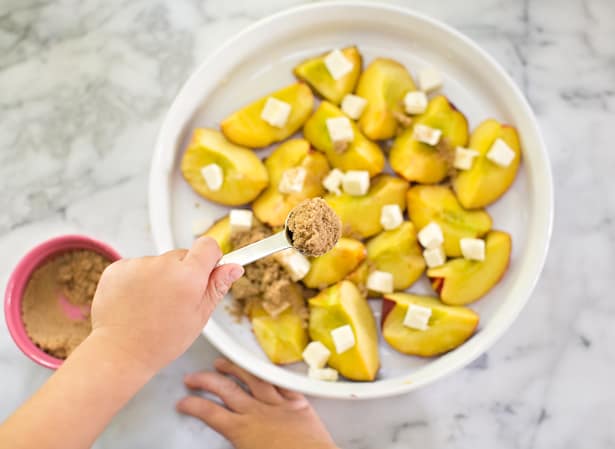 Step 3. Bake the peaches in a 425 degree preheated oven, skin side down for 15 minutes. Remove from oven, and flip the peaches over. Return to oven skin side up for another 10 minutes. Remove from oven again and flip the peaches and bake for another 10 minutes with skin side down. If you'd like, you can broil for 1-2 additional minutes to get the tops nice and caramelized.
They should look nice and golden like this.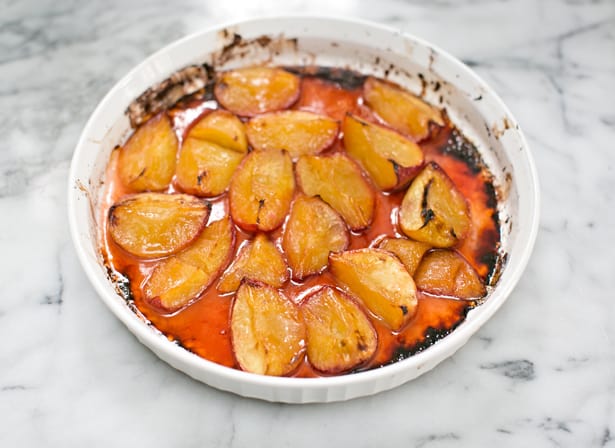 Step 4. Set aside the peaches to cool. Unwrap your pastry puff dough and cut out 6 rectangles sized 4.5″ x 3.5." A pizza cutter is great for this. Have your child roll the edges into a crust and poke holes with a fork to let air escape while baking. Bake the puff pastry in a 400 degree oven for 20 minutes until puffed and golden. Let them deflate when cooling or you can also flatten them down a bit with a spatula.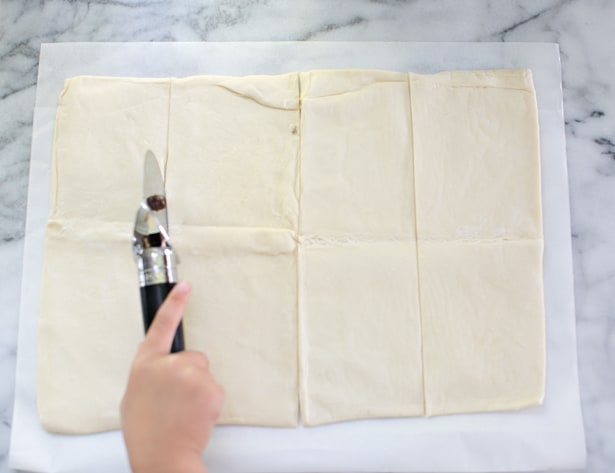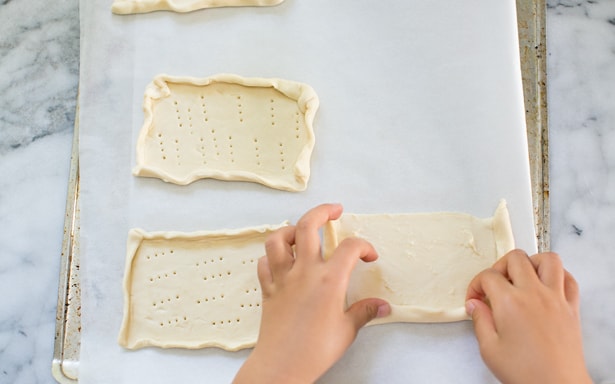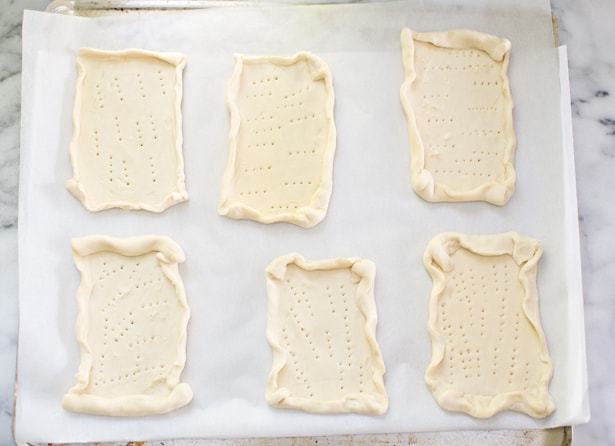 *Note if your puff pastry becomes too warm while cutting, place your pan back in the fridge until they firm up again, and then bake.
Step 5. Once your puff pastry is cooled, have your child spoon peaches on top, drizzling with sauce.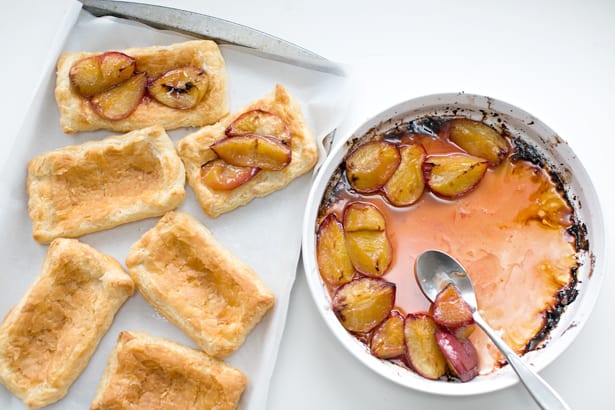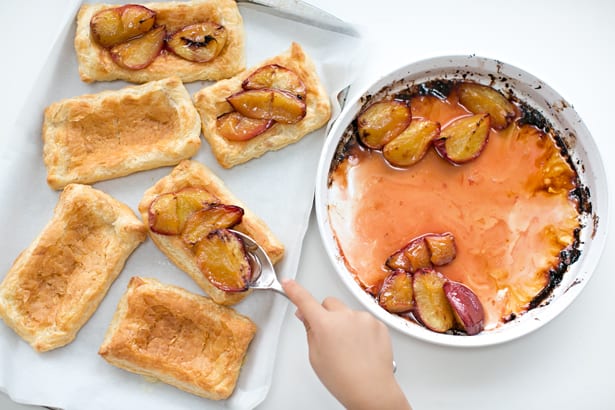 These tarts were so simple to make and are a delicious summer dessert. Roasting the peaches brings out their naturally sweet flavor. You can also season with cinnamon or your favorite spices right before baking.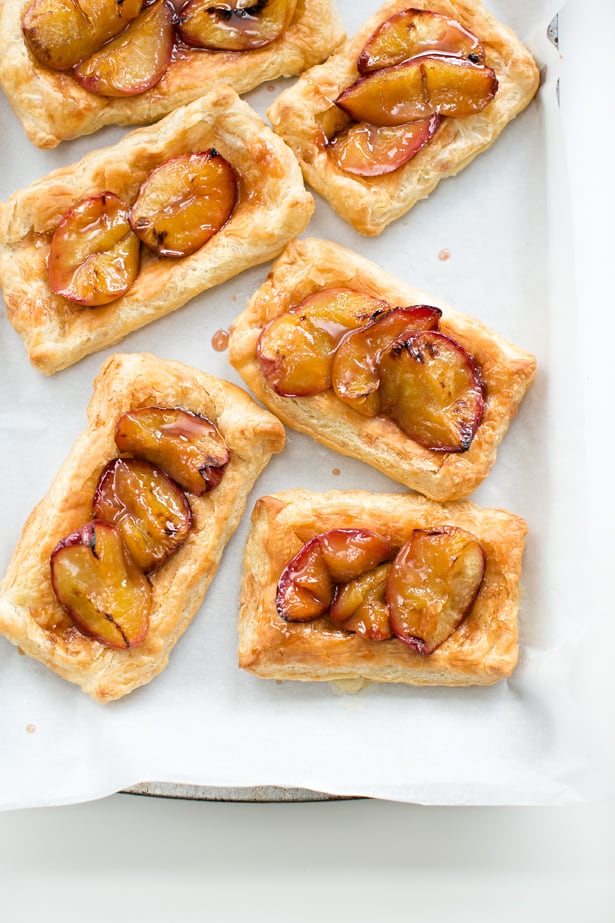 These tarts just scream for ice cream to be added on top, which we later did (vanilla of course).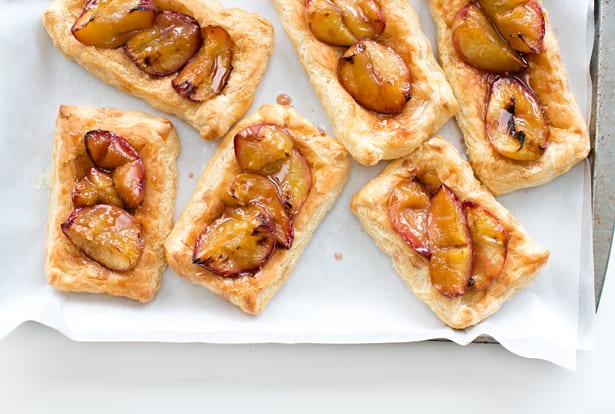 What are your favorite peach desserts to make? Check out more kid-friendly eats here and follow along our Cooking With Kids series!