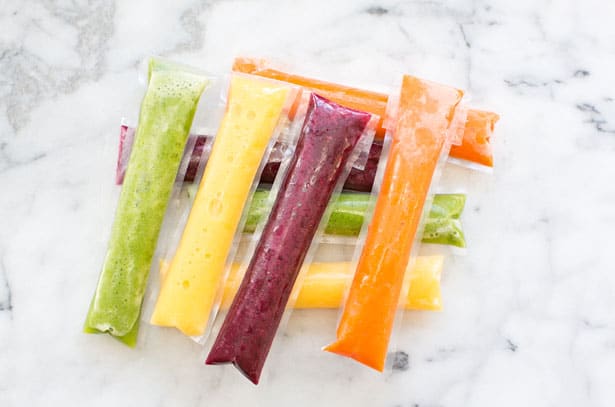 My kids won't eat salads or greens if they're staring right at them on a plate (who else can empathize?). So we do lots of green smoothies and recently have gotten into cold pressed juices. However, they don't always like downing a glassful so making them into these yummy ice pops turns them into a fun food kids can enjoy. They're refreshing and easy to pack for back to school lunch or snack too. Find out how easy it is to make your own fruit and veggie ice pops!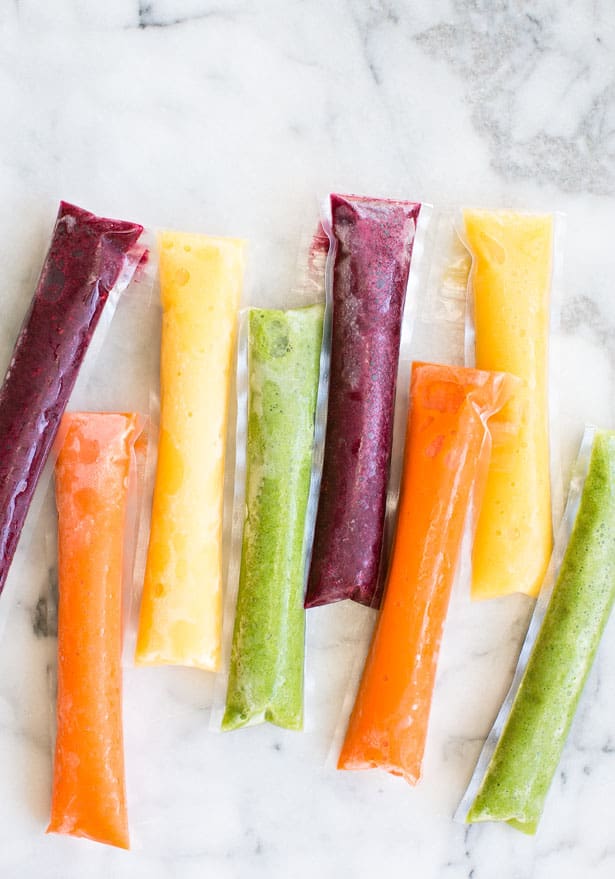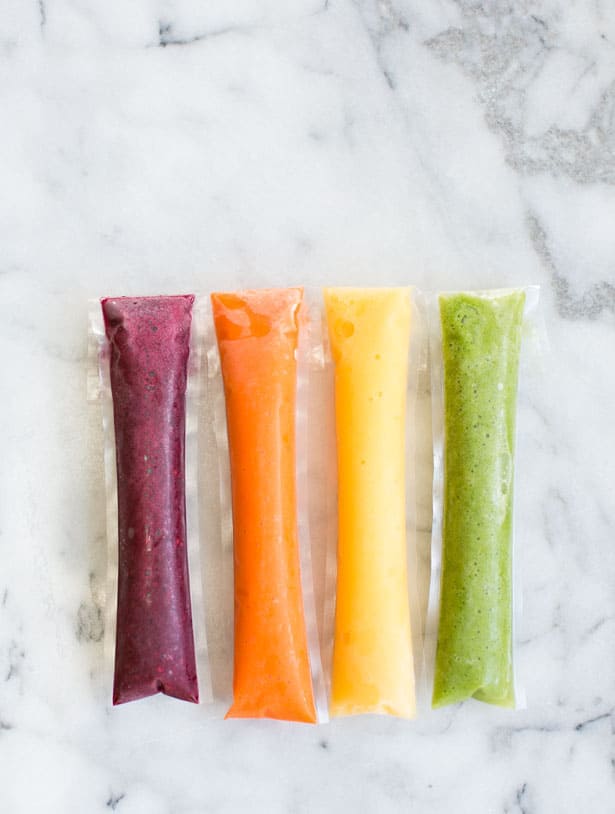 Fruit and Veggie Pops – Ingredients:
– Ice Pop Pouches
– Cold pressed juices
– Frozen fruit
– Blender or hand blender
– Baby Spinach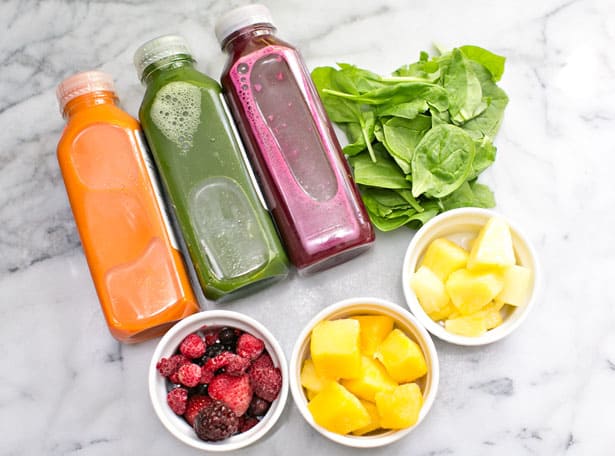 Instructions:
We made 4 different flavors. Each recipe fills up about 2 of the ice pops. You can double the recipe if you need more of one type of flavor.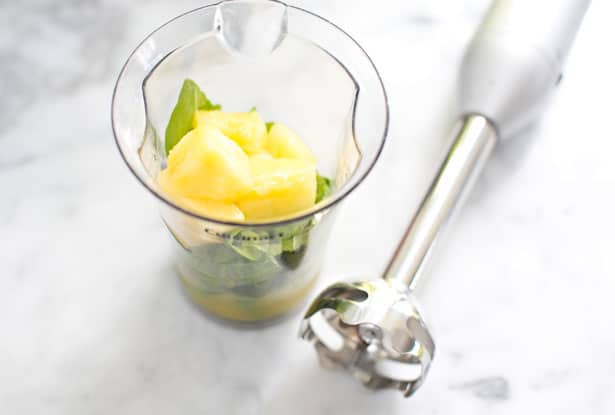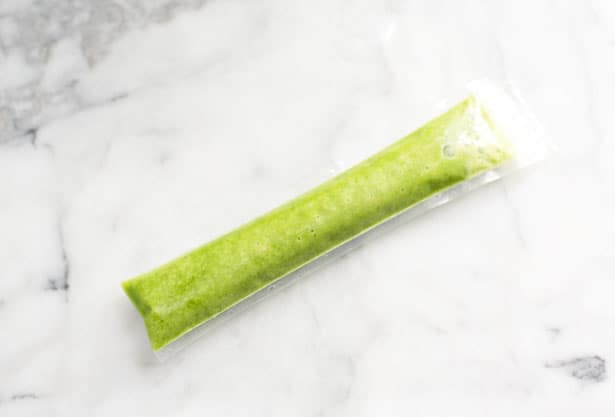 Beet and Berries
– Combine 1/2 cup beet juice with 1 cup of frozen berries. Blend until smooth.
Orange, Pineapple, Spinach
– Combine 1/2 cup of orange juice + 1/2 cup frozen pineapple with 1 cup of baby spinach. Blend until smooth.
Pineapple, Orange, Mango
– Combine 1 cup total of frozen pineapple and mango + 1/2 cup orange juice. Blend until smooth.
Carrot Pineapple
– Combine 1/2 cup carrot juice + 1 cup frozen pineapple. Blend until smooth.
Fill up the ice pops, squeezing out the air and place them in the freezer until frozen.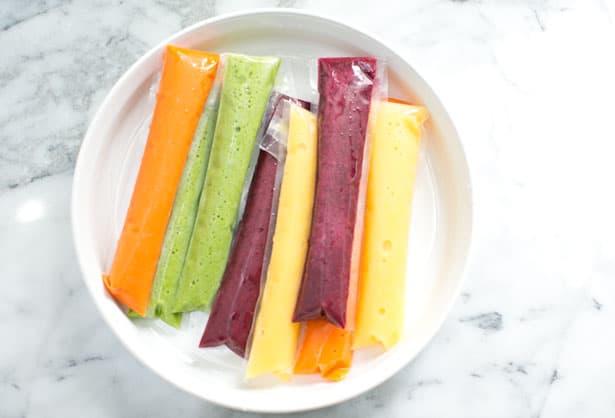 Once they're frozen, you have a refreshing and healthy treat for the kids!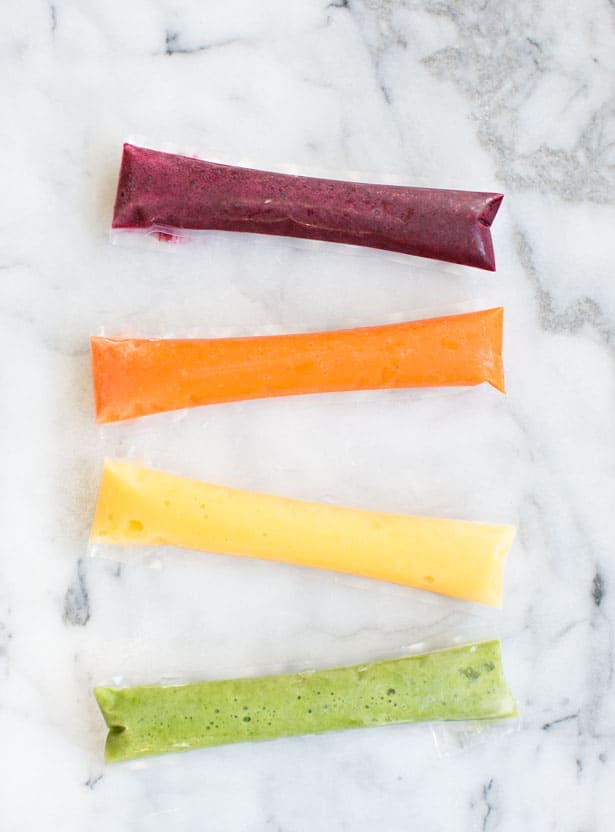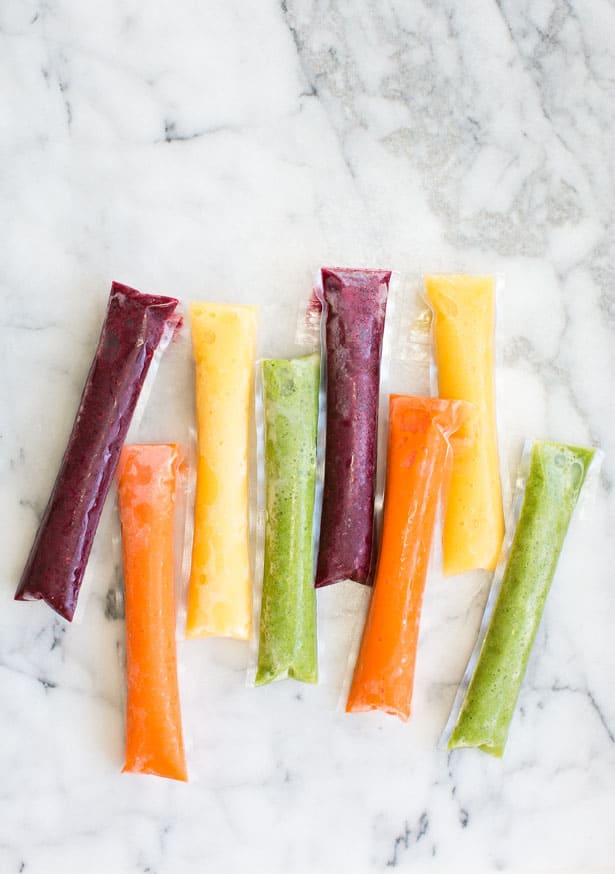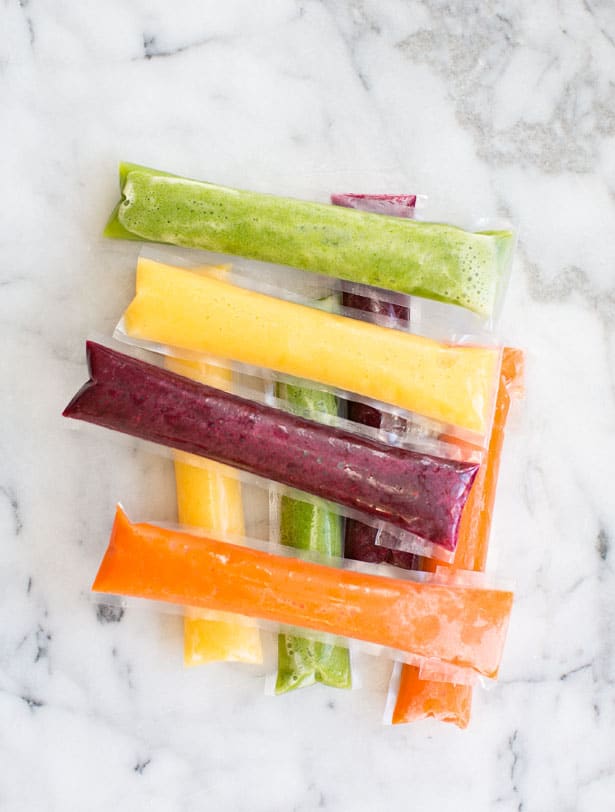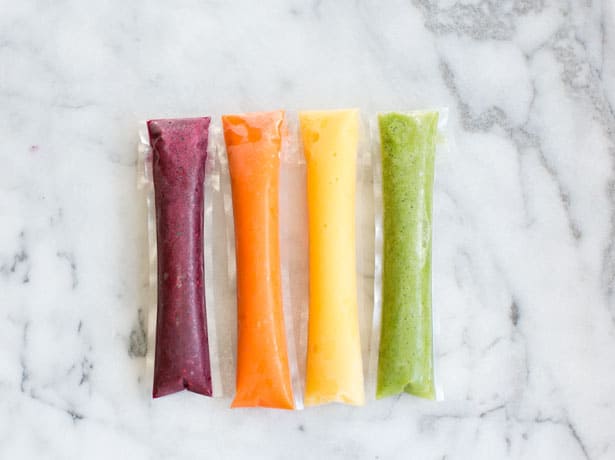 What are your favorite ways to sneak veggies into your kids' foods? Check out more fun kid-friendly snacks and recipes here!
______________________________________________________________________________________________________
Disclosure: Some of the links in the post above are "affiliate links." This means if you click on the link and purchase the item, we will receive a small affiliate commission. Regardless, we give our promise that we only recommend products or services we would use personally and believe will add values to our readers.