Ever since I found out this easy no churn way to make ice cream, I've been making ice cream with the kids nonstop. It takes two base ingredients (cream and condensed milk) and you can literally dream up any flavor you want without the hassle of using an ice cream maker.
The kids and I recently made a fresh mint chocoalte chip ice cream. Just 4 ingredients is all it takes and it's so creamy, refreshing and delicious! None of that artificial green coloring, but just the fresh taste of mint.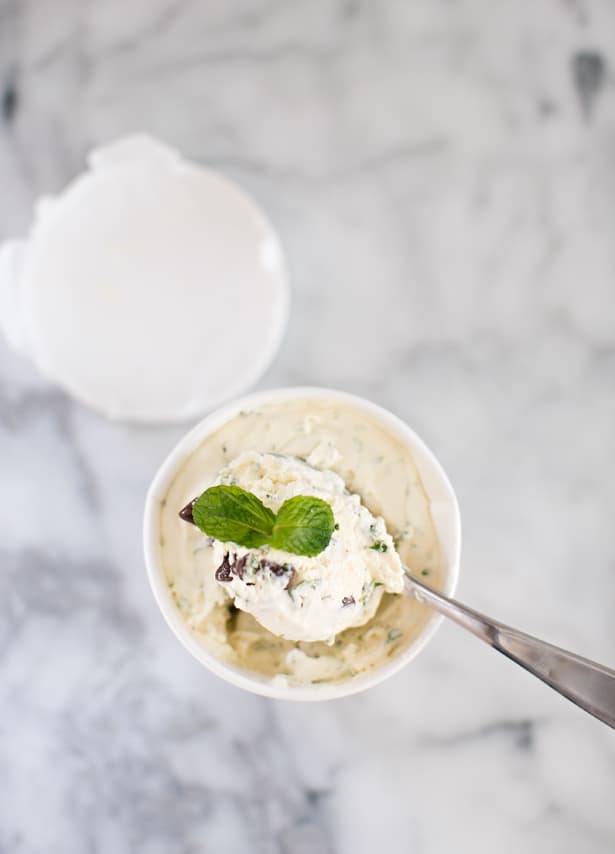 No Churn Fresh Mint Chocolate Chip Ice Cream – Ingredients:
– 1 1/4 cups + 1 tablespoons cold, heavy whipping cream
– 2/3 cup condensed milk
– 2 cups fresh mint leaves, washed and dried
– 3/4 cup semisweet chocolate chips
– 1 teaspoon vanilla extract and a dash of salt (optional)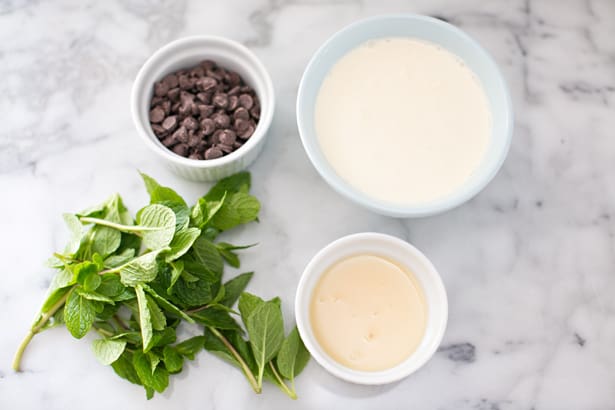 Instructions:
Step 1. Chop your mint in one tablespoon of cream until finely chopped.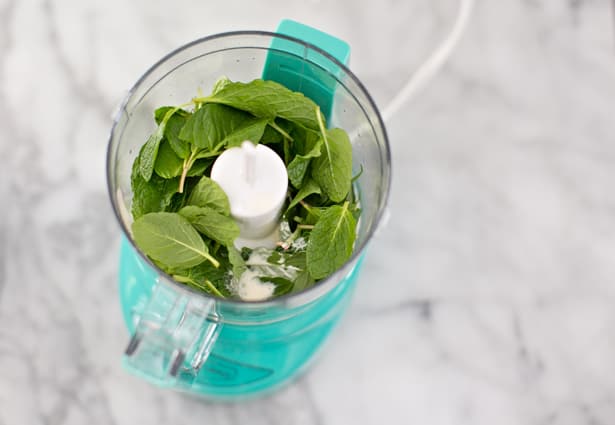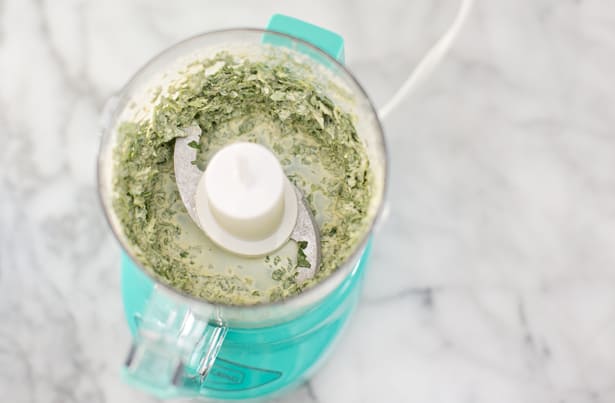 Step 2. Whip the remaining cream and condensed milk unti soft, creamy peaks form, on high speed. About 5-7 minutes.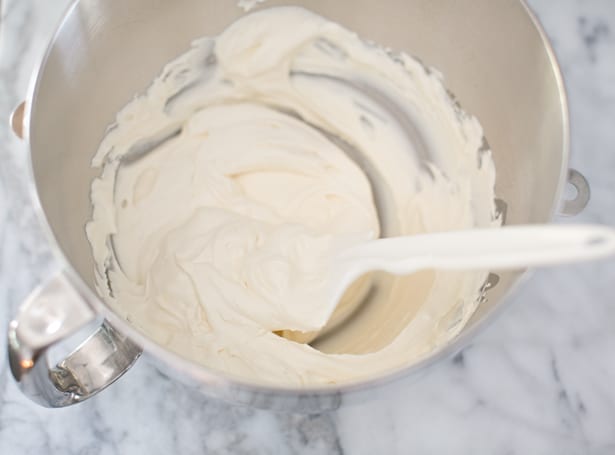 Step 3. Fold in the chopped mint and chocolate chips. Add a dash of vanilla extract or salt if you'd like. I like to do that to round out the flavors, but it's optional.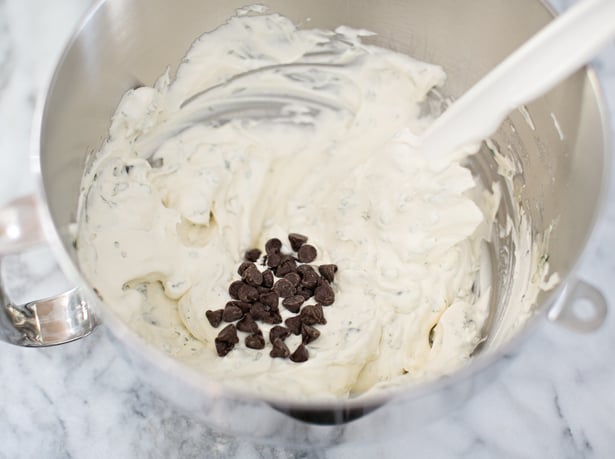 Step 4. Pack in ice cream containers or a 9″ x 5″ bread loaf pan works too. Cover with parchment paper if using the ice cream containers before placing lids on top. If using any other container, cover with plastic wrap. Freeze for 4-5 hours.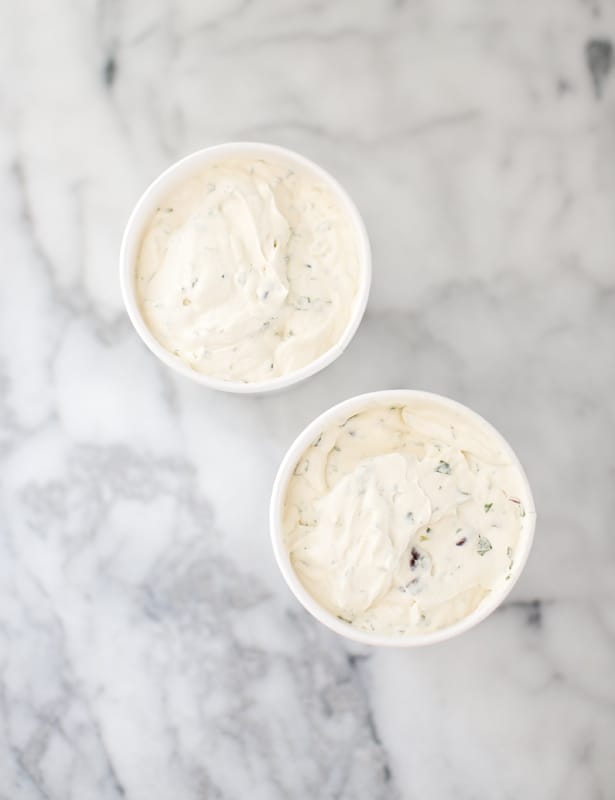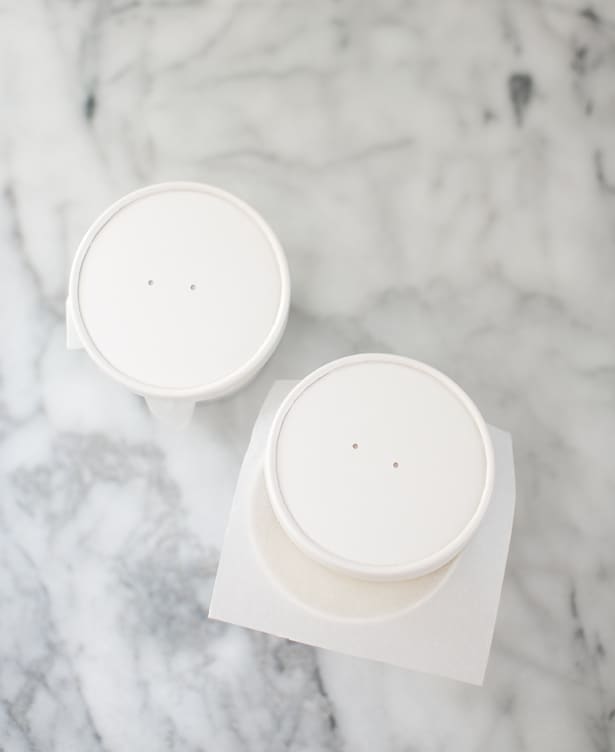 This is our current favorite way to make ice cream and so creamy, delicious and easy for kids to help make too! The taste of fresh mint is amazing and so refreshing. All you taste is the pure flavors of the simple ingredients you've put in.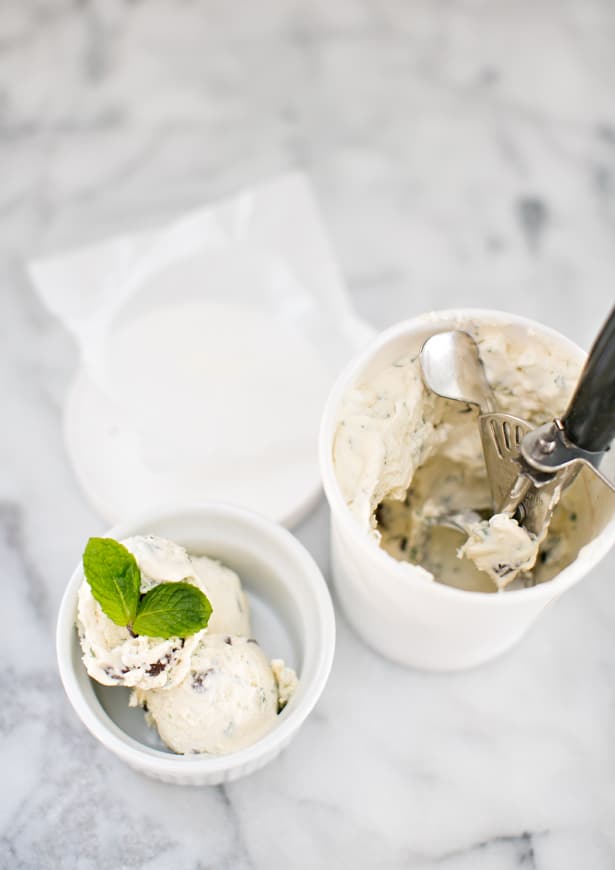 What's your favorite way to make ice cream at home?
Check out more kid-friendly recipes here!