*This post is sponsored by Pumpkin Masters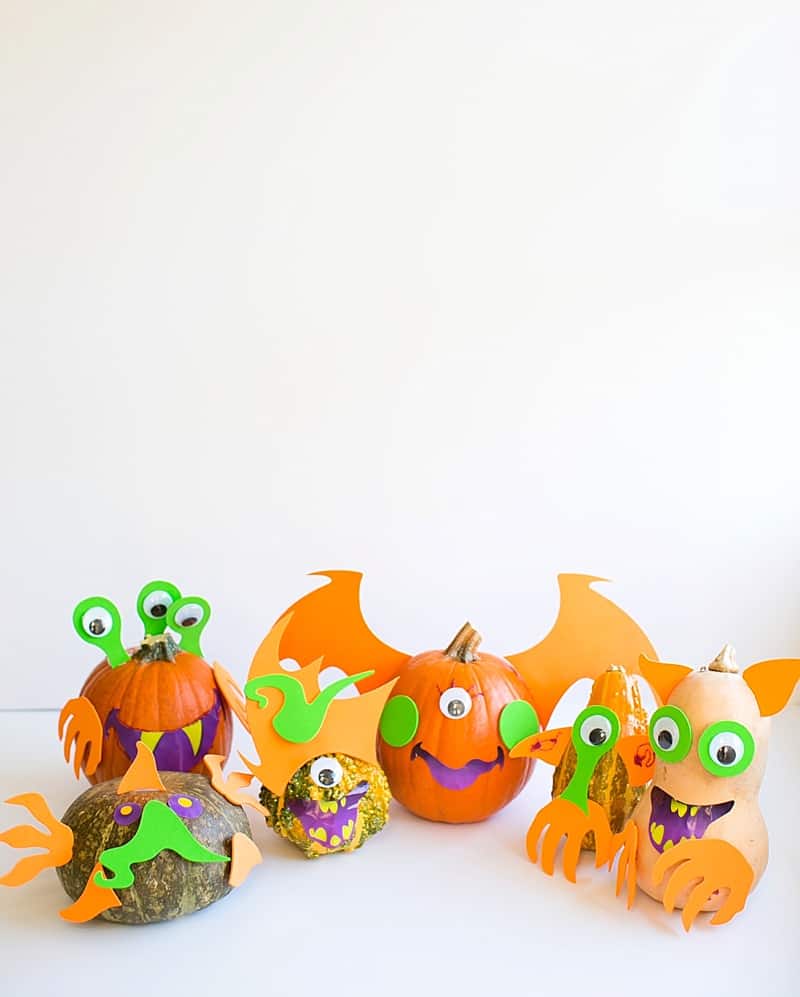 Pumpkin season is here and if you have little ones, you know going to the pumpkin patch is a prerequisite for celebrating fall and getting excited for Halloween. My kids are 4 and 6 and still too young to carve their own pumpkins so stickers and craft kits are a lifesaver for us.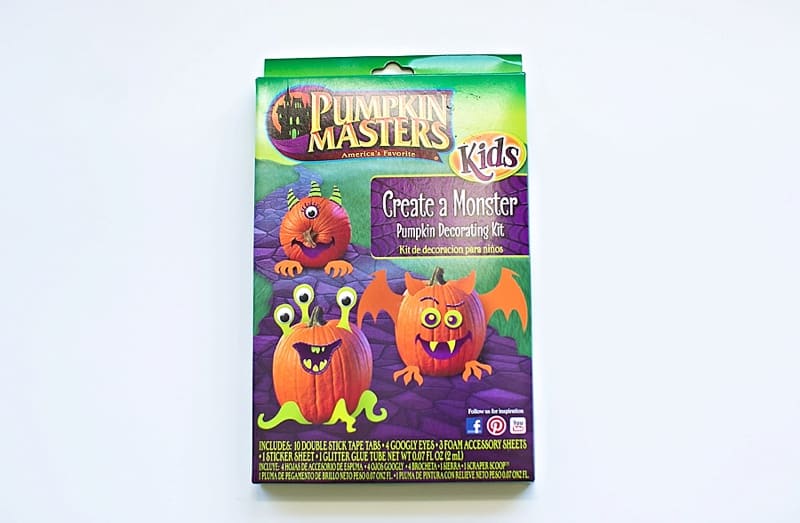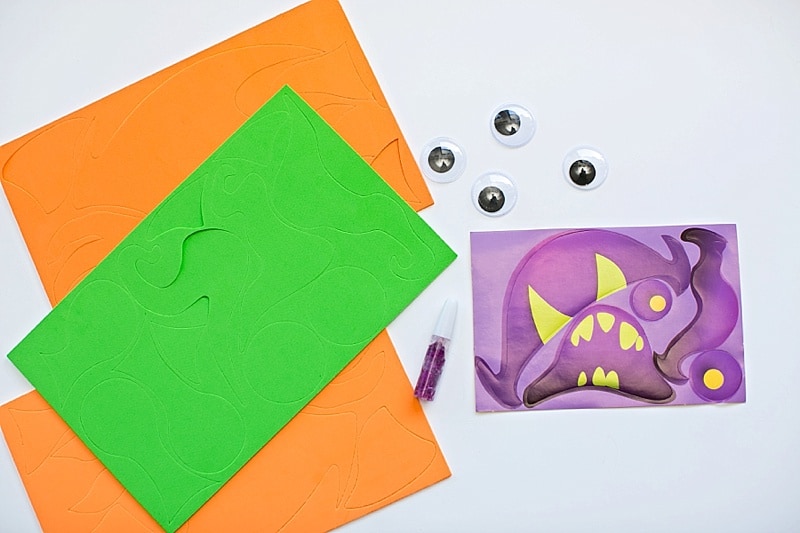 We've been cozying up to lots of Halloween books lately and have monsters on our mind. These adorable and quirky monster pumpkins are a kid-friendly way to introduce your children to a bit of spooky fun. They'll love being able to mix and match their own monsters. This is a fun Halloween activity that's also an open-ended, creative project for young children.
Mix and Match Monsters – Materials:
– Pumpkin Masters "Create a Monster Kit"
– Pumpkins and gourds
– A cloth to contain the mess (we used a painter's cloth which works great)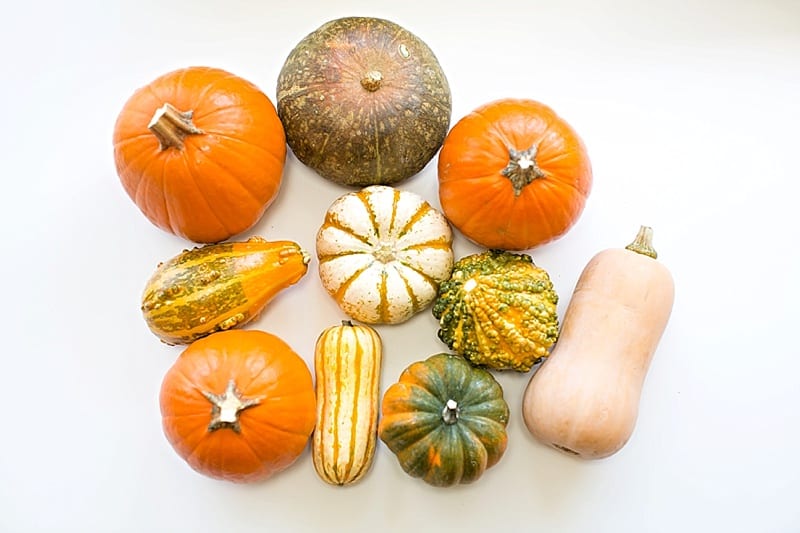 Instructions:
Lay your cloth on a worktable or flat surface. Have all the materials laid out so your child can easily see what the parts are. The Monster Kit comes with pre-cut foam pieces in Halloween colors like green and orange as well as googley eyes, stickers for mouths, horns and eyes as well as purple glitter glue and sticky tabs so you're all set to create your monsters!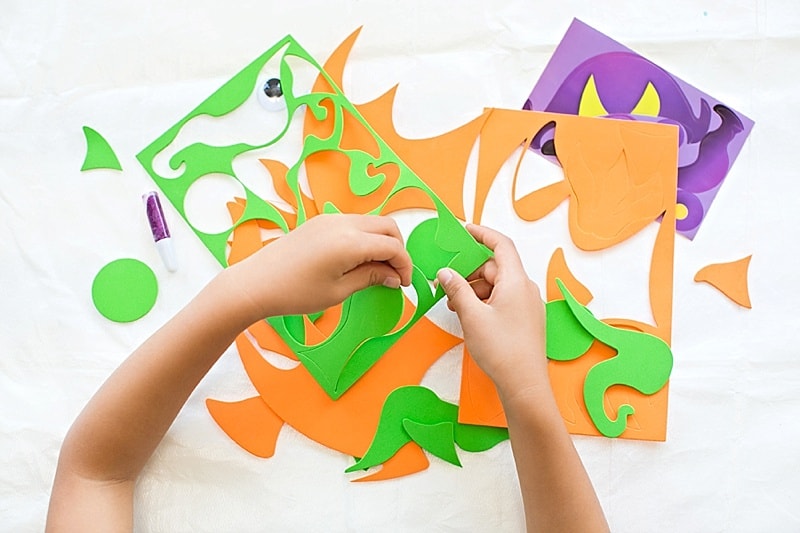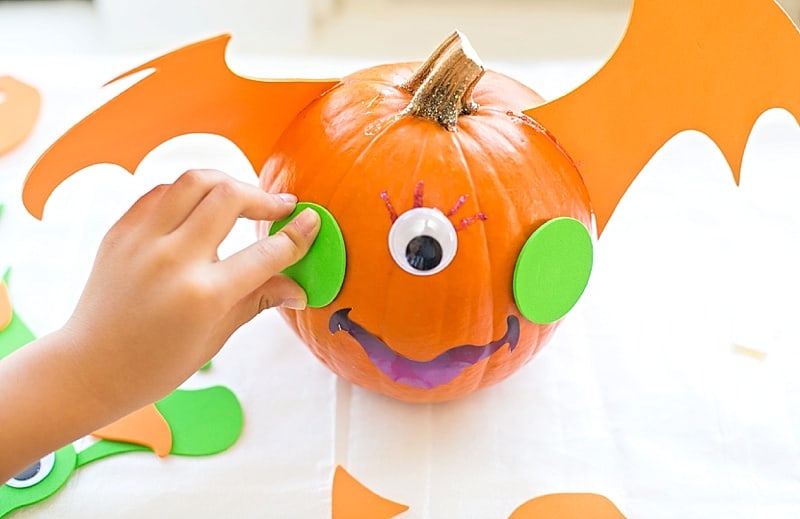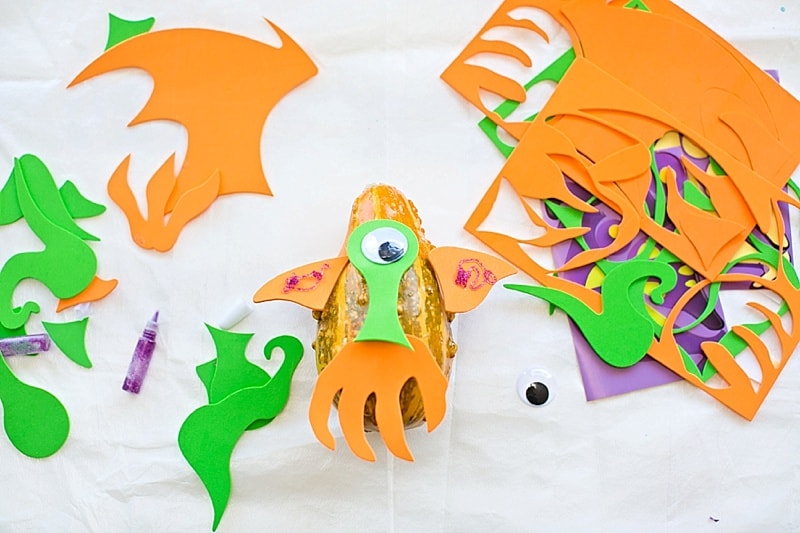 Our kids had a blast picking out pumpkins and gourds and choosing what parts went on which. The glitter applicator is small so great for little hands to use. The sticker tabs were helpful in keeping eyes on, although we did find that additional tape was handy to have around to keep larger parts like wings and horns staying put.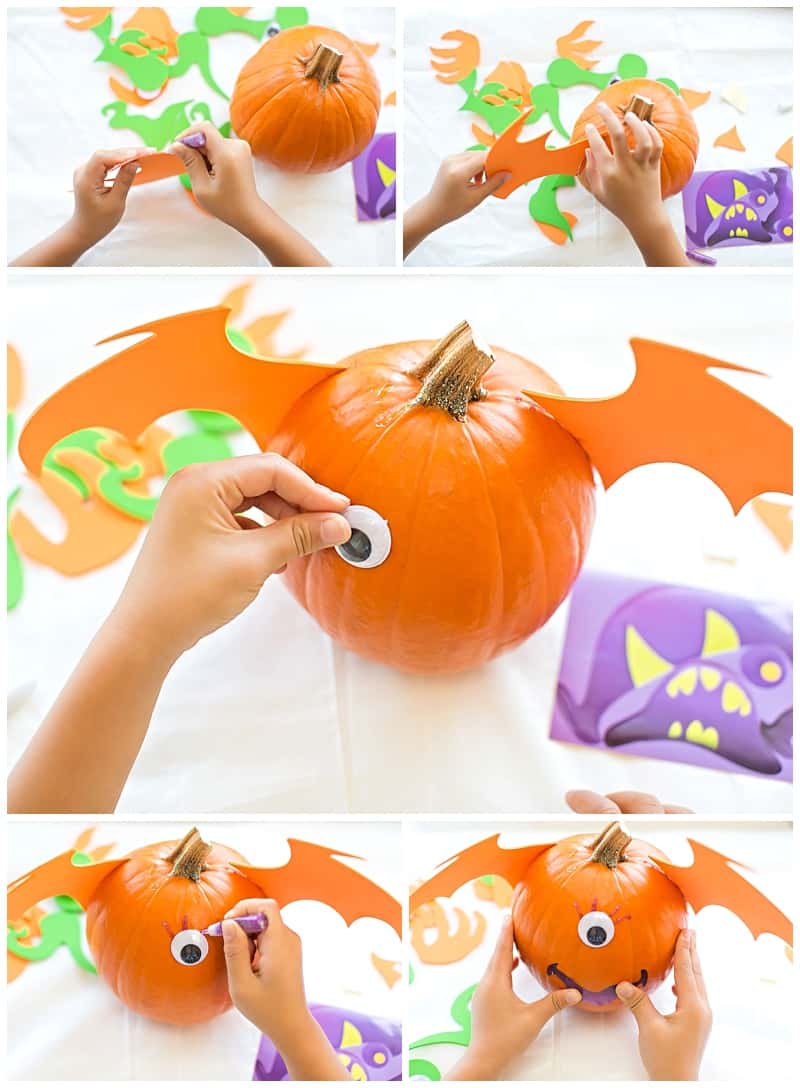 The kids created all sorts of monsters. From one-eyed winged bats with purple glitter eyelashes to 3-eyed monsters, creepy butternut squash, and fantastical gourds with maniacal smiles. The possibilities were endless! The cut-out foam pieces were more than plenty to decorate several pumpkins and gourds with creative features to make each monster stand out as unique.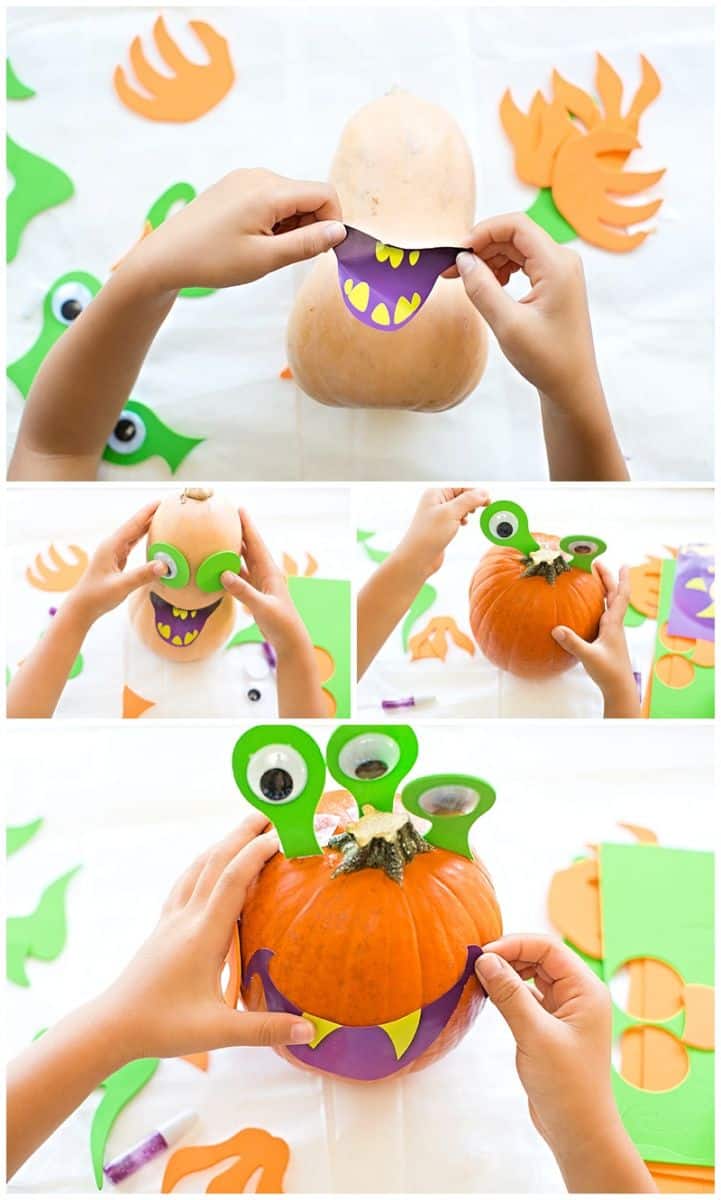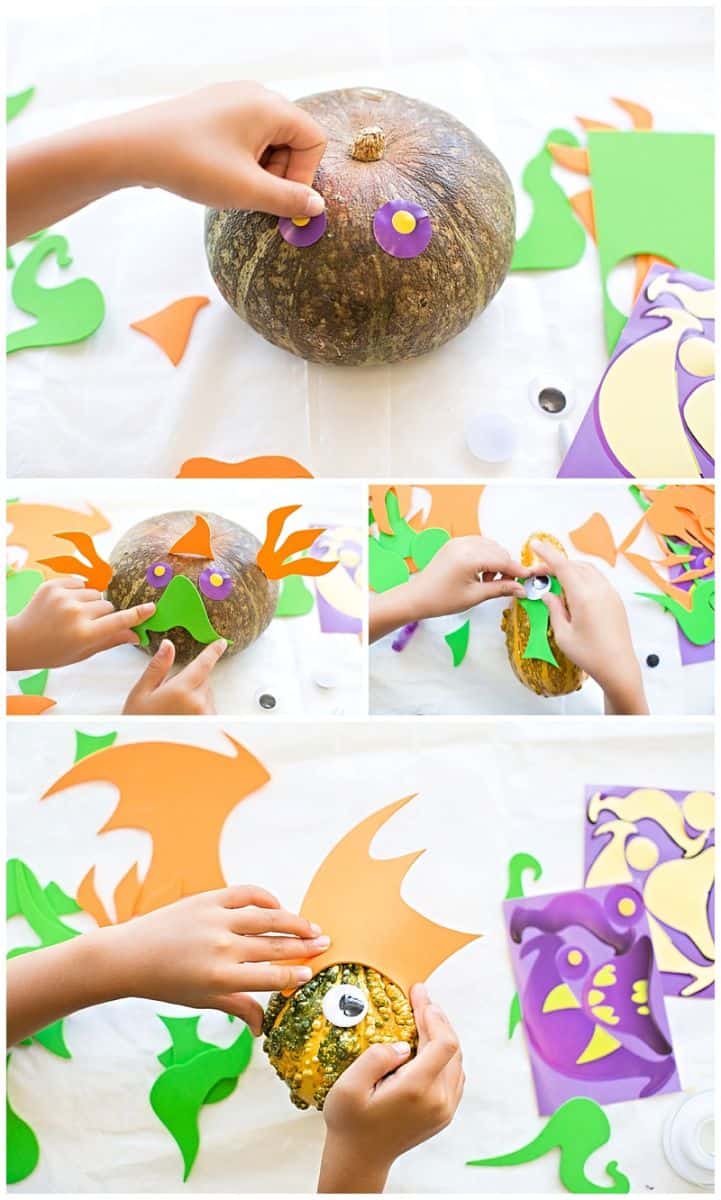 As a parent, I love being able to watch my kids explore their creativity and being able to decorate their own pumpkins with little supervision. They were so proud of their finished monsters which gave everyone in the family a laugh. I mean look at them. They're just so fun and although they're meant to be "scary," we think they're just lovable.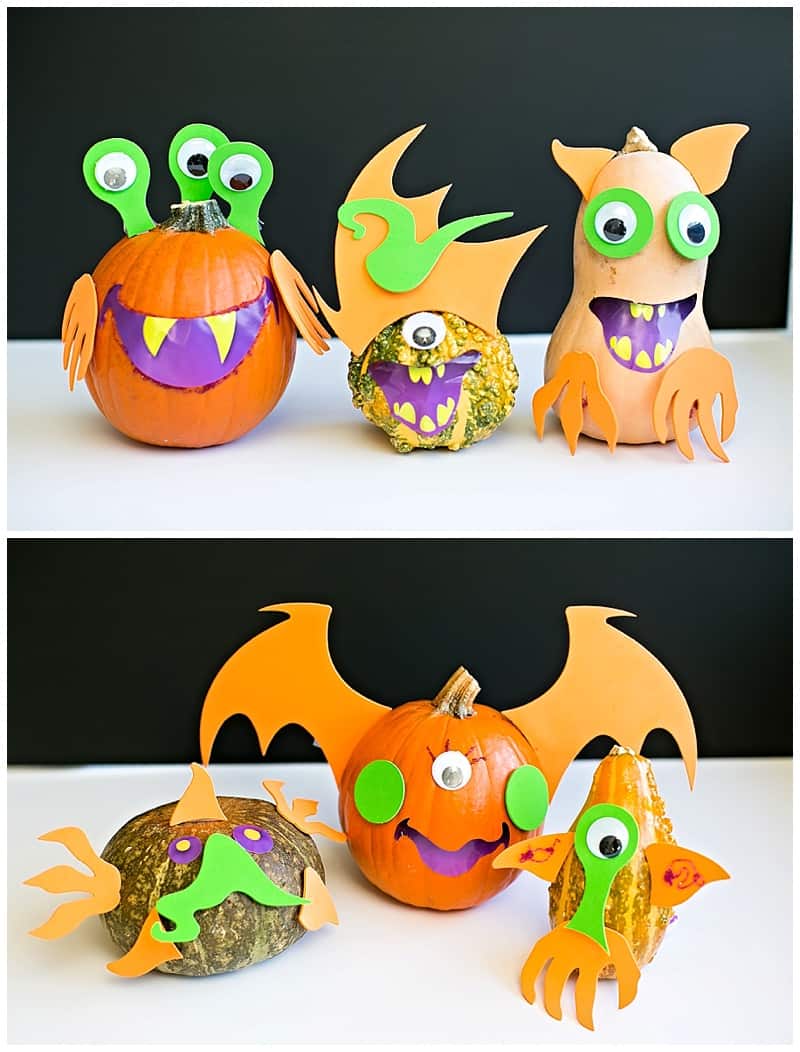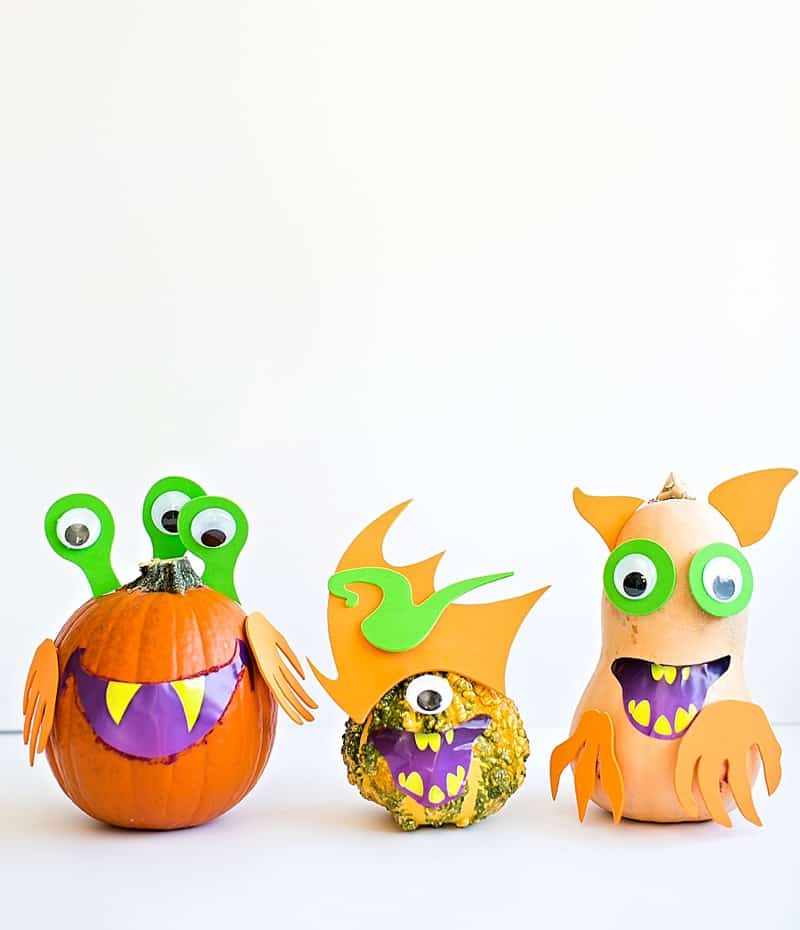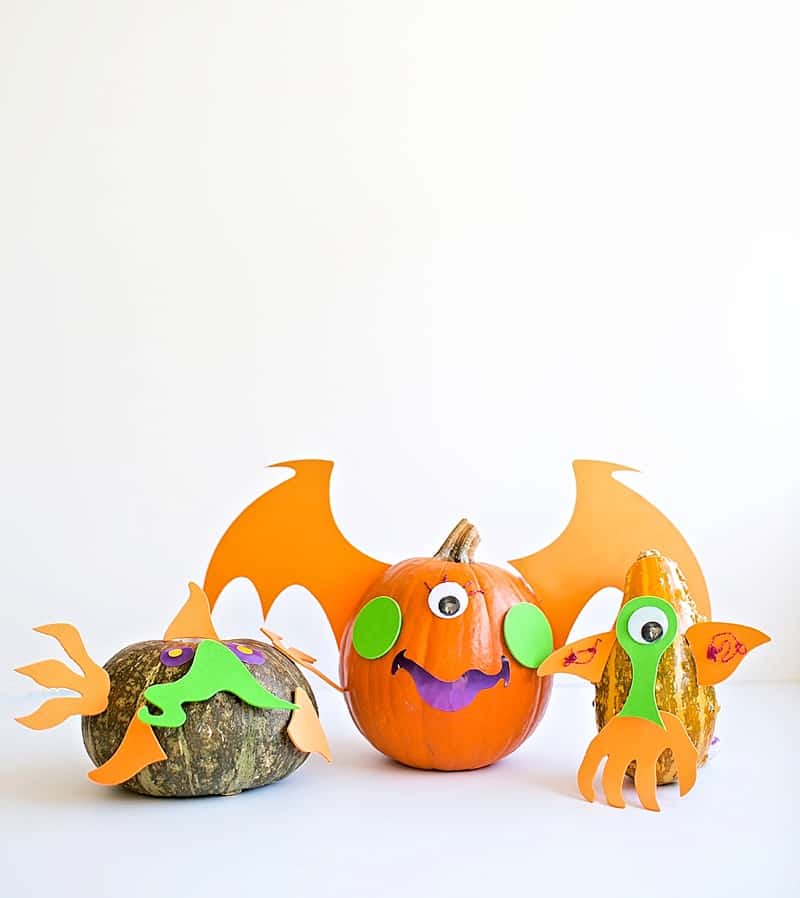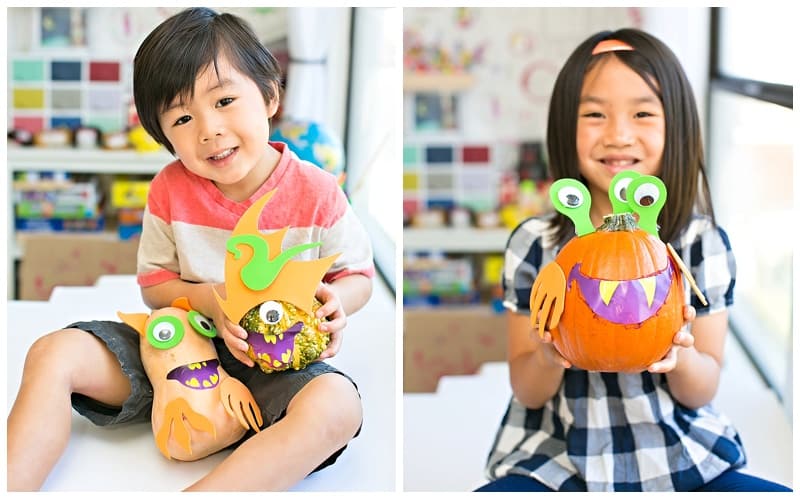 What are your favorite no-carve ways to decorate pumpkins with kids? Let us know in the comments!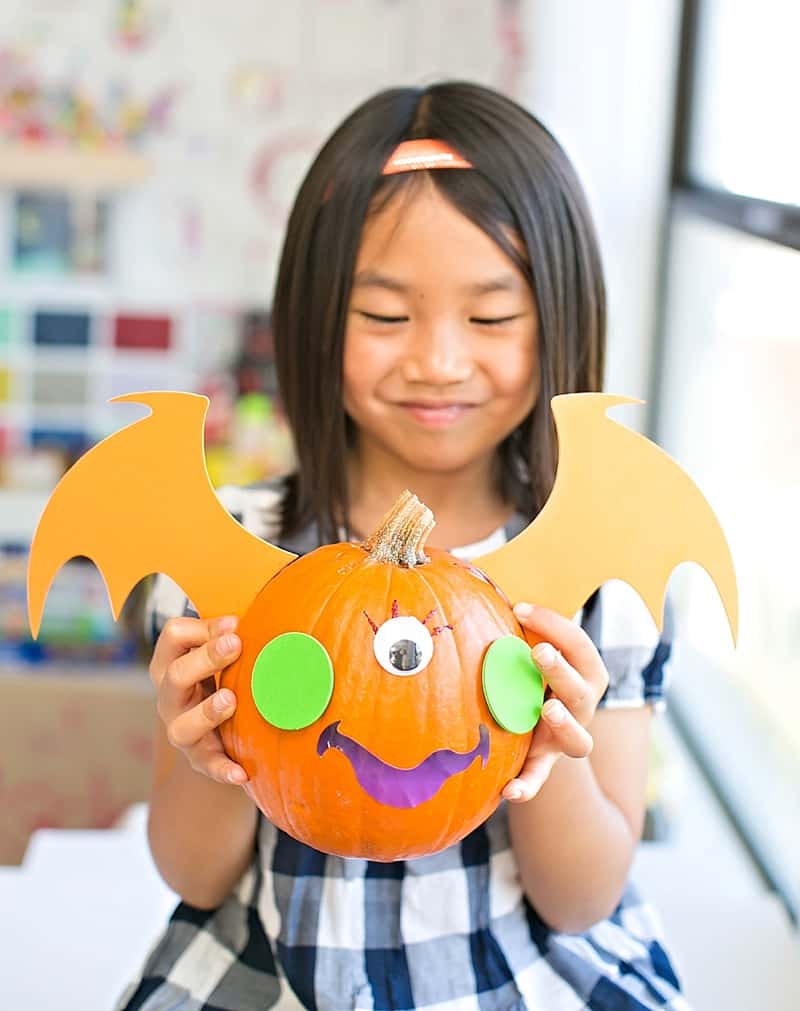 Thanks Pumpkin Masters for sending us these fun Create a Monster Kits!