These mini ice cream flag cakes are a quick 4th of July dessert that fit the theme perfectly and is family friendly for everyone to to enjoy (who doesn't like ice cream?) Plus it's fun for kids to help make in the kitchen. They can help press the graham cracker crust in the pan and help place berries on top.
Easy Mini Flag Ice Cream Cakes – ingredients:
(makes 5 mini cakes)
– 1 2/3 cups finely crushed graham crackers (equivalent to about 12 large graham cracker rectangles)
– 6 tbsp melted butter
– non stick spray
– 1.5 quarts vanilla ice cream
– whipped topping
– raspberries and blueberries
You will also need 5 small rectangular pans (about 6″ x 4.5″) or you can make one large flag cake using a 9″ x 13″ baking pan).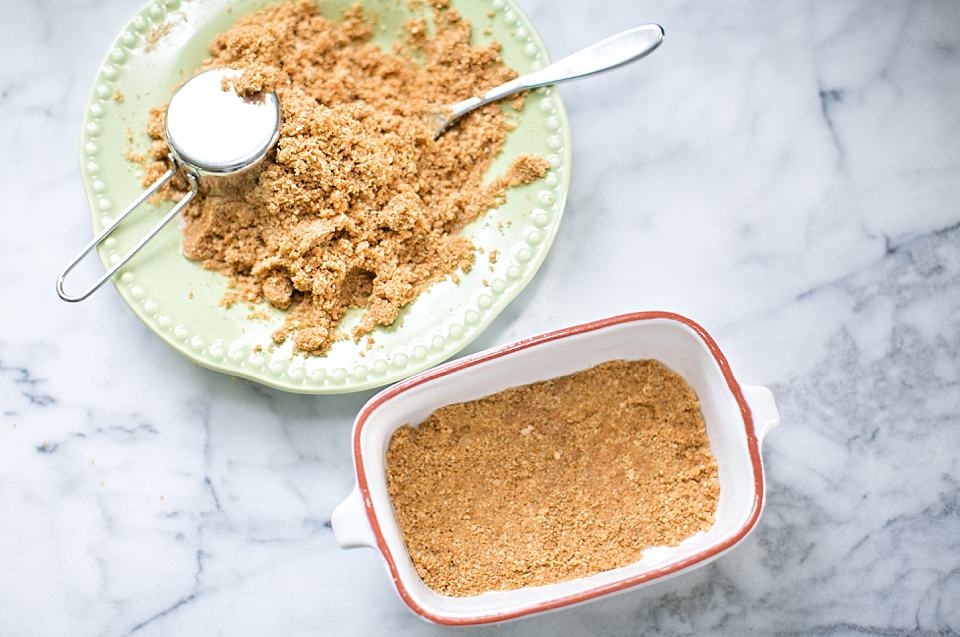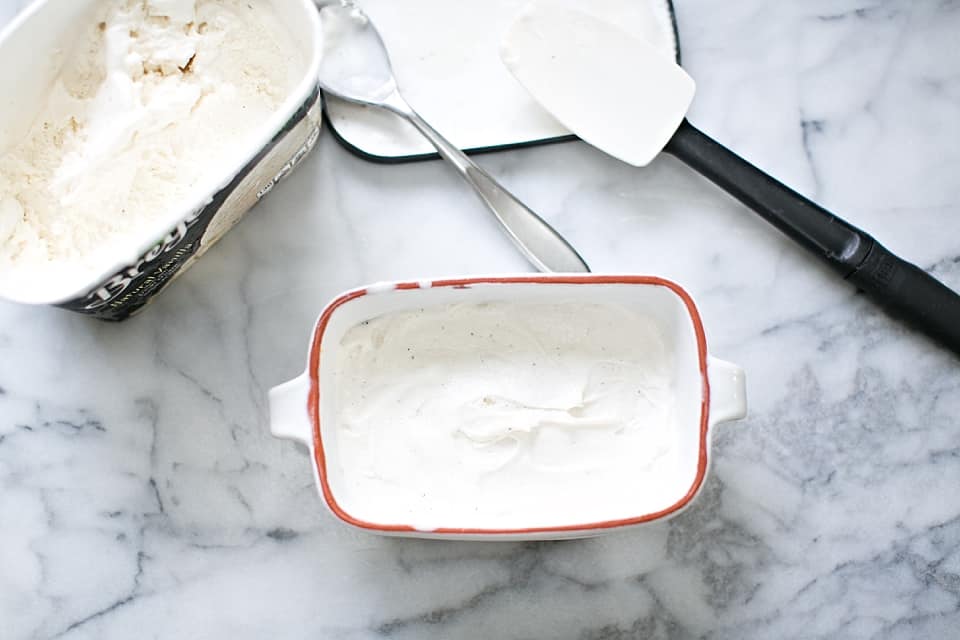 Steps:
1. Crush the graham crackers in a food processor or place in a zipper bag and let the kids pound away at it until you have fine crumbs. Add the melted butter and mix well with a fork.
2. Spray the mini pans with non-stick spray. Press a heaping 1/4 cup of crumb mixture to each mini pan and press crust down firmly. Freeze for about 10 minutes.
3. Take the pans out of the freezer, add ice cream – about one inch to the top. It's easier to spread when the ice cream is softer – you can place it in the microwave for a few seconds and stir it up before adding to the pans. Place the pans with the ice cream back in the freezer until firm.
4. Before serving, remove the pans from the freezer, add whipped topping and place your berries on top. I used 9 blueberries and 9 raspberries per mini pan to create a flag pattern.
You're done!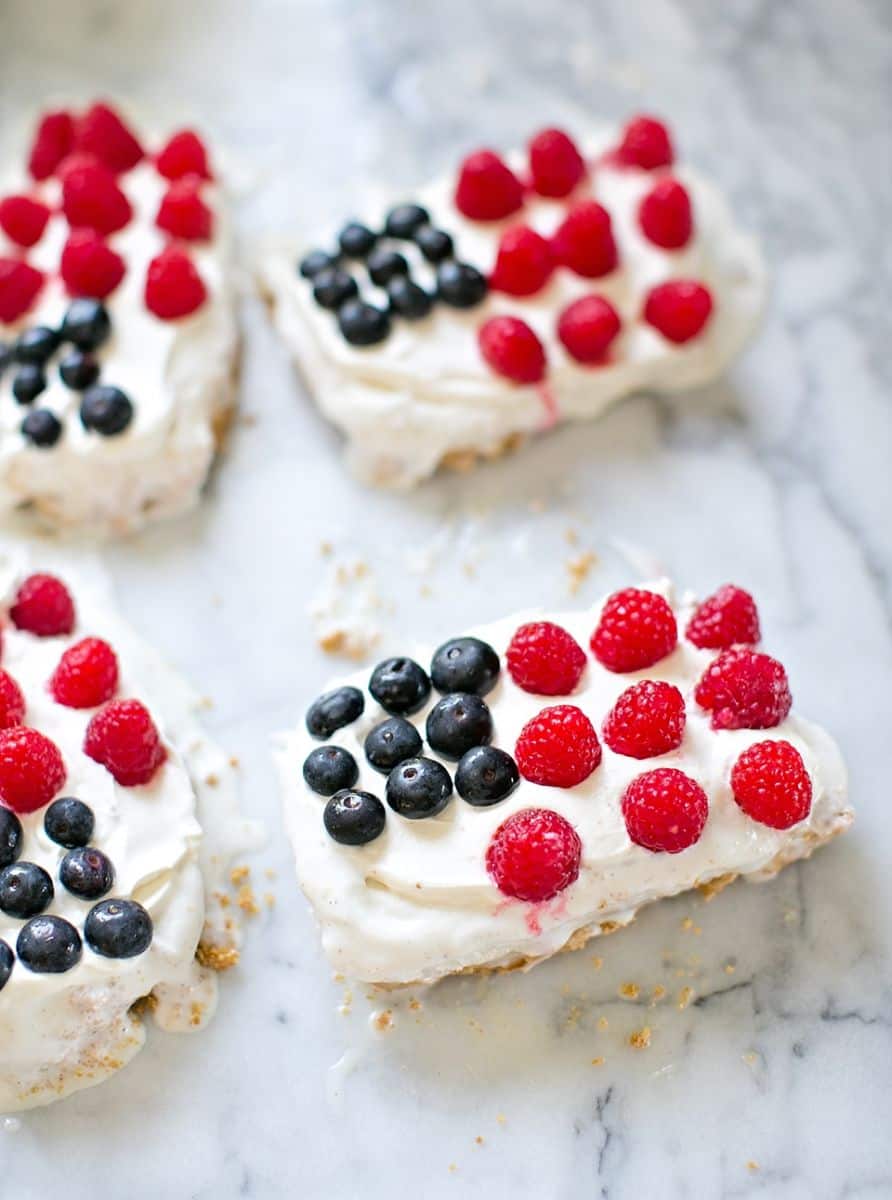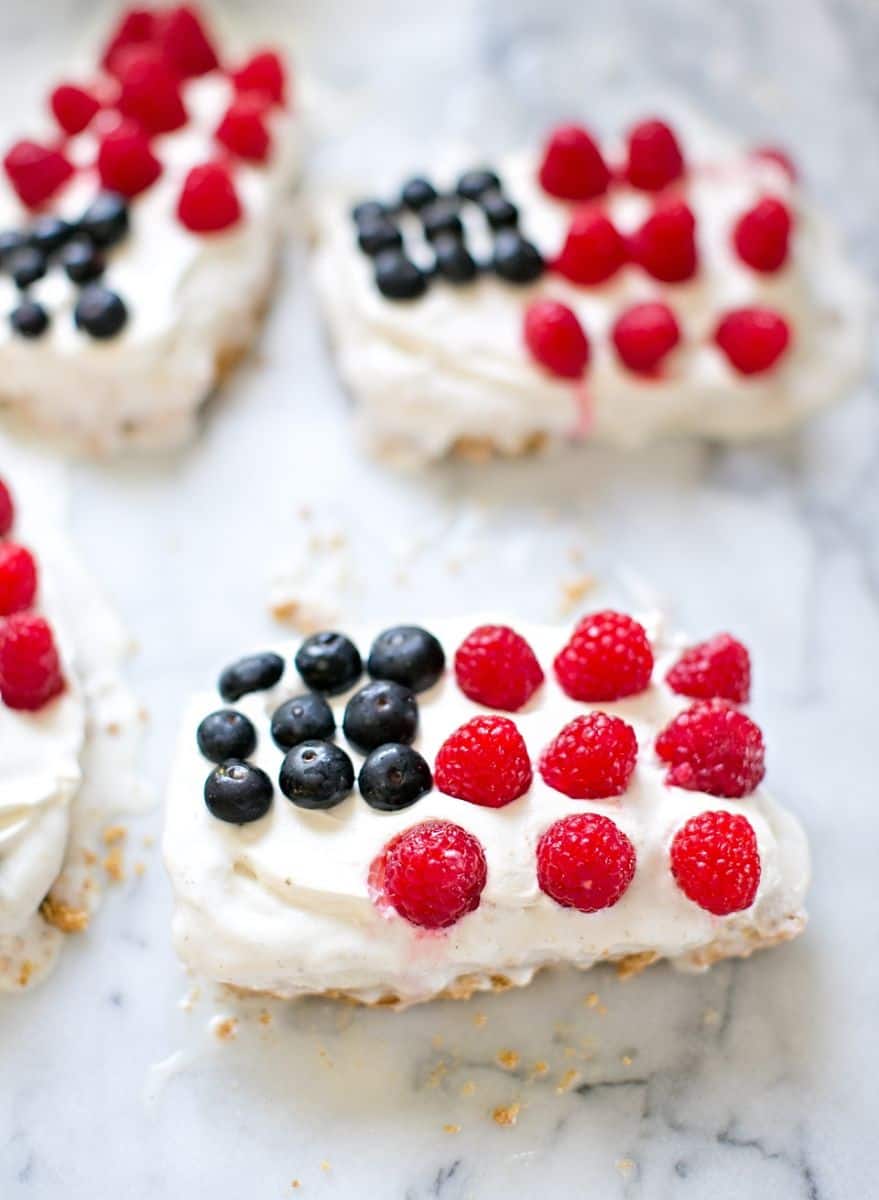 These mini cakes are so festive with a great patriotic touch! The graham cracker crust goes well with the creamy ice cream and the berries give it a refreshing taste.
I would definitely serve these in the pan and cut slices to prevent a mess!
What are you serving for your 4th of July dessert table?
Also see: