One of the most popular snacks we've shared is our easy strawberry yogurt bark. With just two ingredients and a healthy snack option, it's also one of my favorites to make and the kids just love it.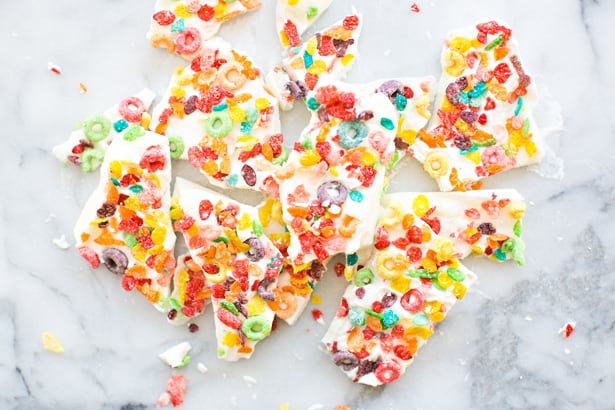 Here's a fun variation using cereal! We don't let the kids eat sugary cereal too often, but made the exception with this fruity cereal yogurt bark we made recently. You can of course substitute any of your favorite cereals instead.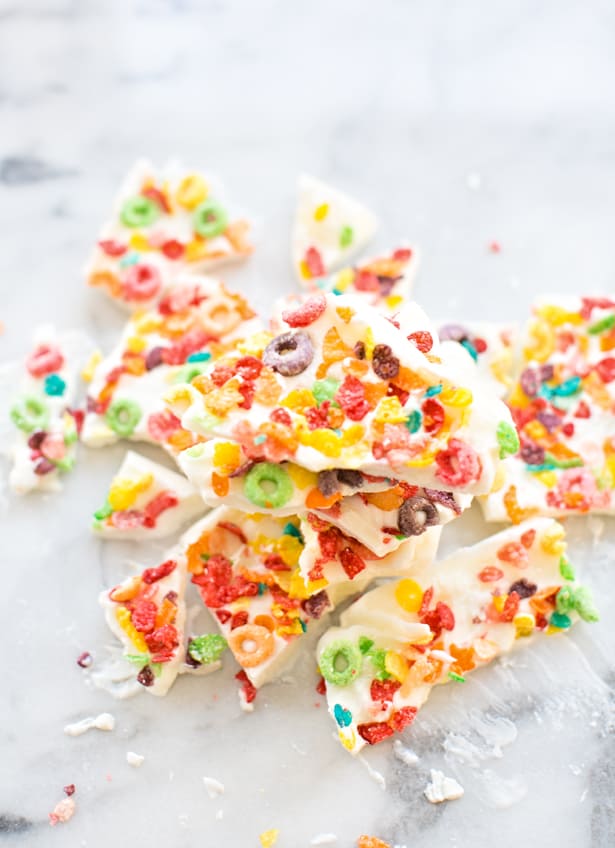 Cereal Frozen Yogurt Bark – Ingredients:


– Yogurt (we used honey Greek Yogurt)


– Fruity Cereals


Instructions:
Step 1. Line a flat pan with sides with parchment paper and spread evenly with yogurt, make sure it's not too thin so that it breaks easily. I would say about 3/8 of an inch thick is good.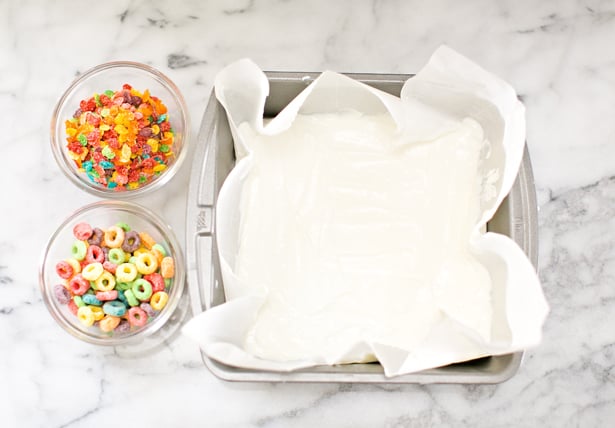 Step 2. Sprinkle the top with your cereal.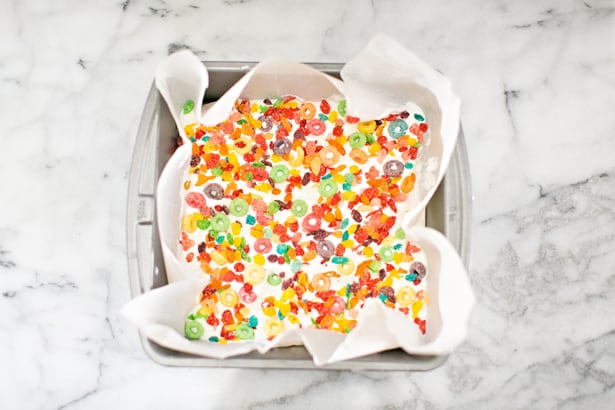 Step 3. Freeze for a few hours until completely frozen. Ours took about 4 hours for an 8″ square pan, but of course it will depend on the size of your pan. Remove the frozen yogurt from the pan and peel off the parchment paper. Break into pieces. Serve immediately as it will start to soften once away from the freezer.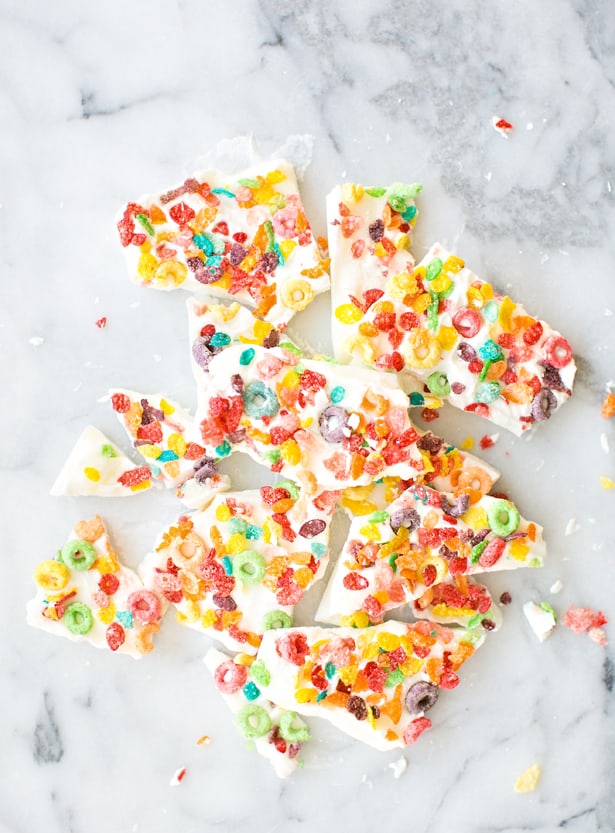 What are your favorite yogurt snacks for kids? Check out more kid-friendly eats and recipes!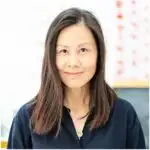 Agnes Hsu is a mom of three and has been inspiring parents and kids to get creative with easy activities and family friendly recipes for over 10 years. She shares her love for creative play and kids food to her 2MM+ followers online. Agnes' commitment to playful learning and kindness has not only raised funds for charity but also earned features in prestigious nationwide publications.