Here's a cute and easy way to decorate Easter eggs with just a few bits of materials. You can involve the kids by cutting out felt pieces and drawing animal faces on the eggs.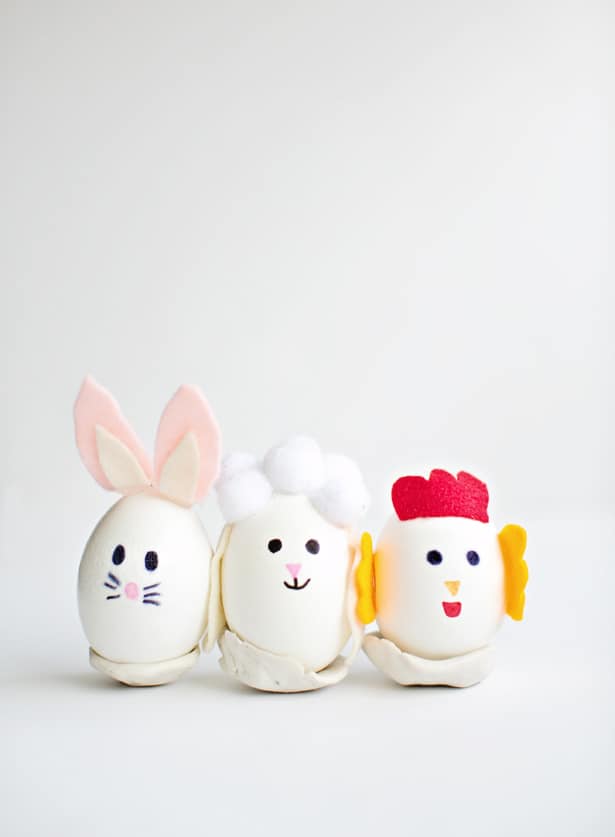 Easter Egg Animal Friends – Materials:
– White eggs (you can use hard-boiled, blown out or craft eggs)
– Pieces of colored felt scraps (pink, white, orange, red, cream)
– White mini pom poms
– Hot glue gun
– Sharpie or markers in black, pink, red and orange
Instructions:
For the rabbit, cut out felt pink ears and white for the inside of the ears and glue on top of the egg. Draw face using black and pink marker as shown.
For the sheep, glue 5-6 mini white pom poms on top of the egg. Draw face using black and pink marker. Cut out two oval cream pieces of felt and attach to the sides of the egg.
For the chicken, cut out a piece of red crown felt and and glue to the top of the egg. Cut out two pieces of orange "feathers" (cut them out to in the shape of "paws") and use black orange and red markers to draw on the face.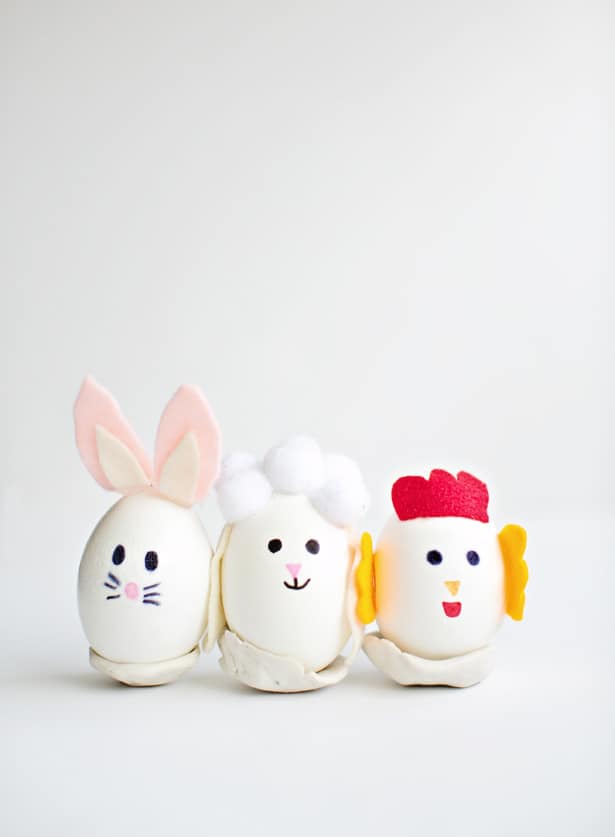 These cute Easter animal friends took less than half an hour to make and are an adorable way to celebrate Easter with your kids! We placed them on pieces of clay to make them stand up. You can use anything you have on hand (e.g. playdough).
How are you decorating Easter Eggs this year? Check out more creative Easter ideas here!