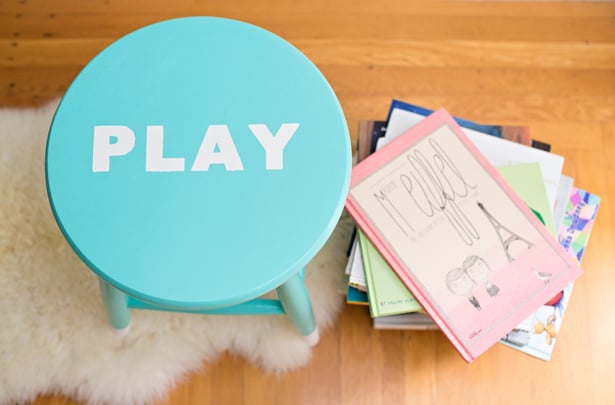 Spruce up a plain wooden children's stool in a playful way with a little paint. This is a fantastic way to customize a children's room and add a fun splash of color! Add a playful word as we did here. You can even customize with your child's name as a personalized option.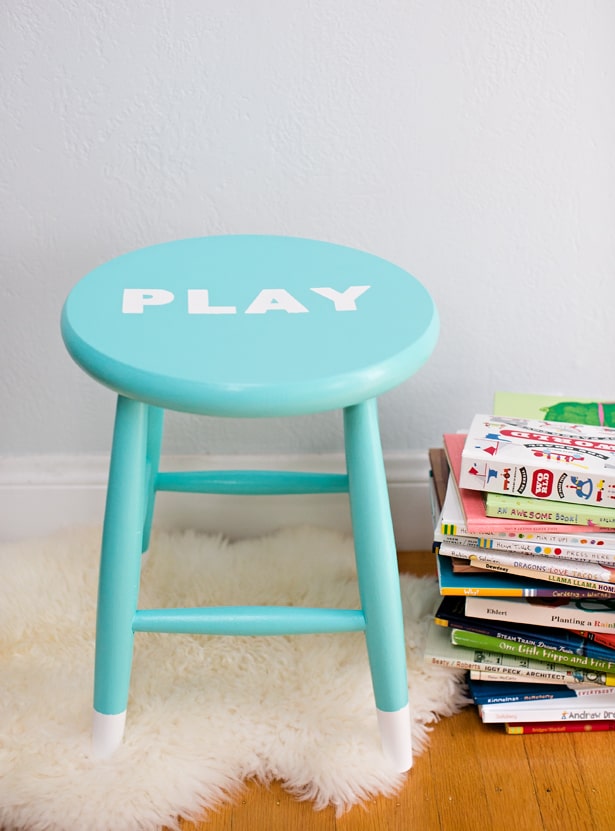 MATERIALS:
– Interior semi-gloss paint in the color of your choice and white color (we created a custom aqua color at the paint store)
– Drop cloth
– Paint brushes
– PLAY stencil (download free printable)
– Masking tape or painter's tape
– Xacto knife
– Clear wood varnish spray
– Unfinished wooden children's stool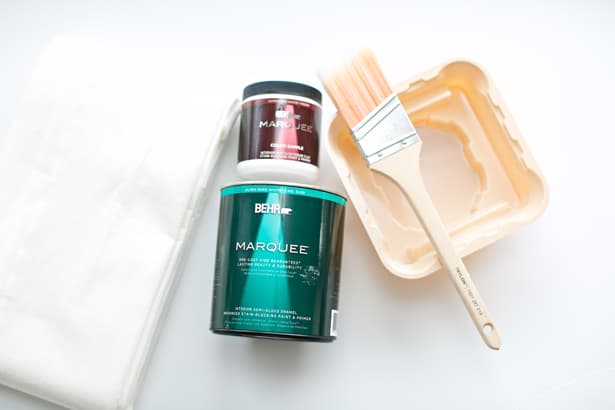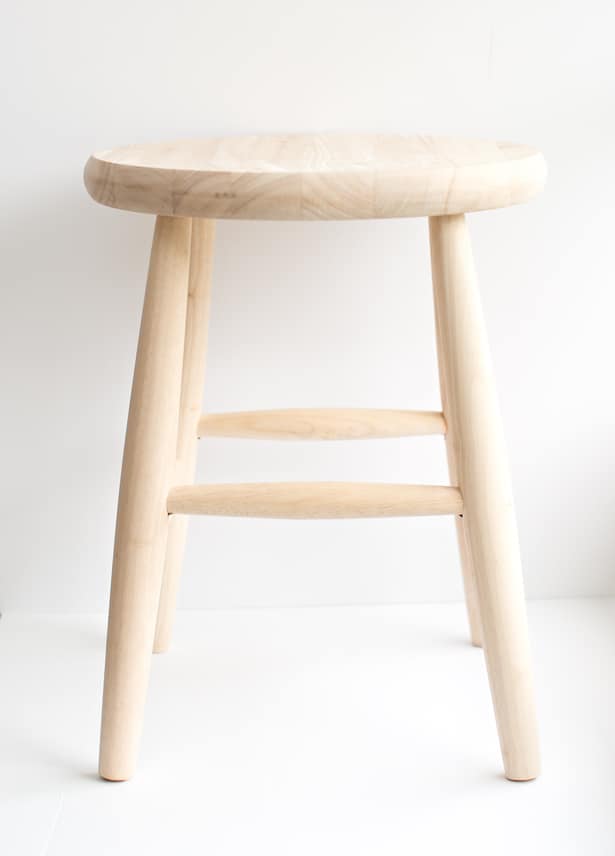 INSTRUCTIONS:
Step 1. Wipe off any dust from your unfinished wooden stool. Tape off the ends of the legs with tape.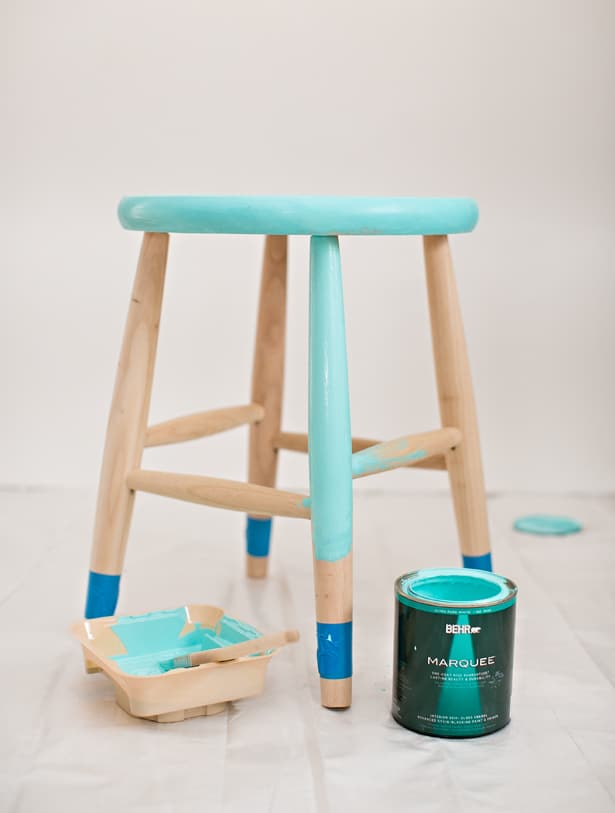 Step 2. Paint the stool in the color of your choice. Give it at least two coats. Allow to dry fully.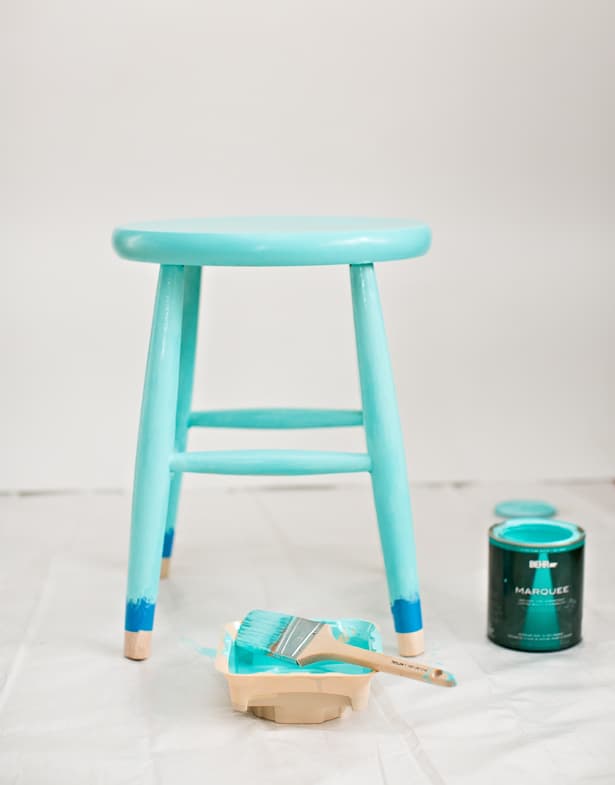 Step 3. Take the tape off the bottom legs and use tape to mask off the top. Paint bottom legs white. Give it at least two coats.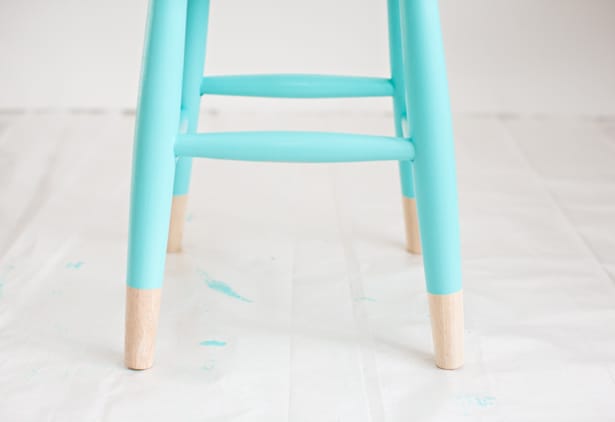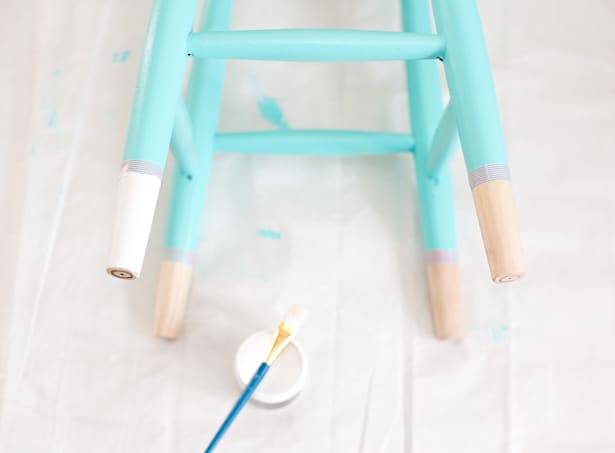 Step 4. Print your PLAY stencil out. Tape it over contact paper and use an Xacto knife to cut out the letters.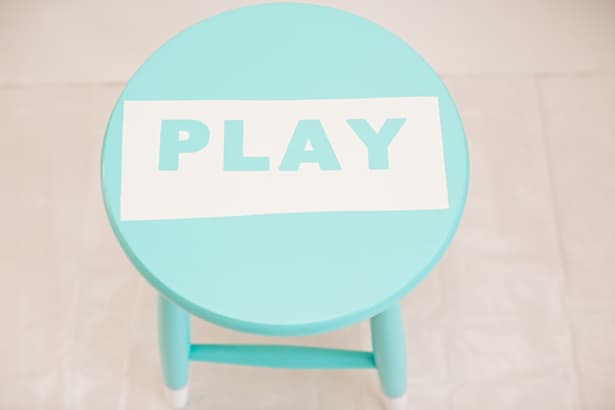 Step 5. Stick the contact paper over the top of the stool, Paint white. Give it at last 3 coats of white.
Step 6. Carefully remove the contact paper after the white paint has dried. Spray a coat of wood varnish over the stool to protect the paint. That's it!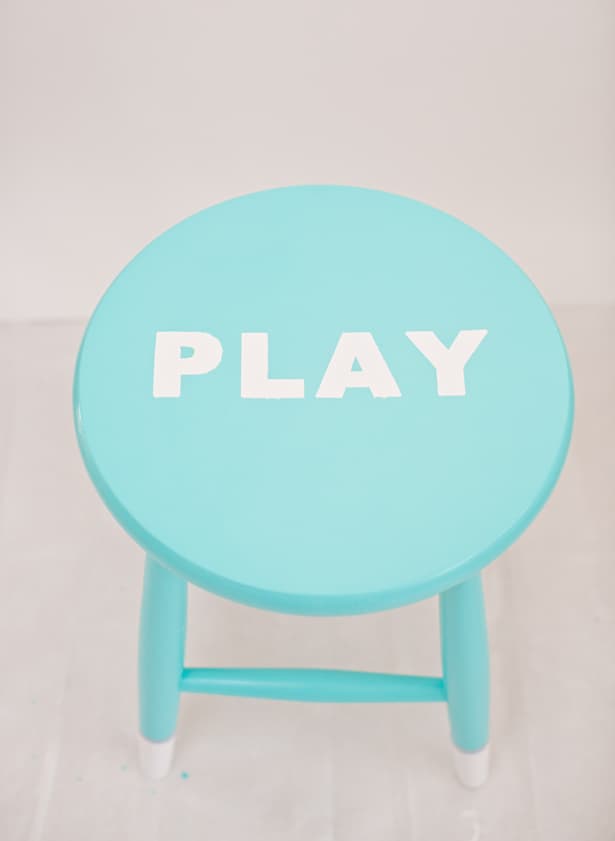 Now you have a fun, bright and colorful stool to dress up any kids' room.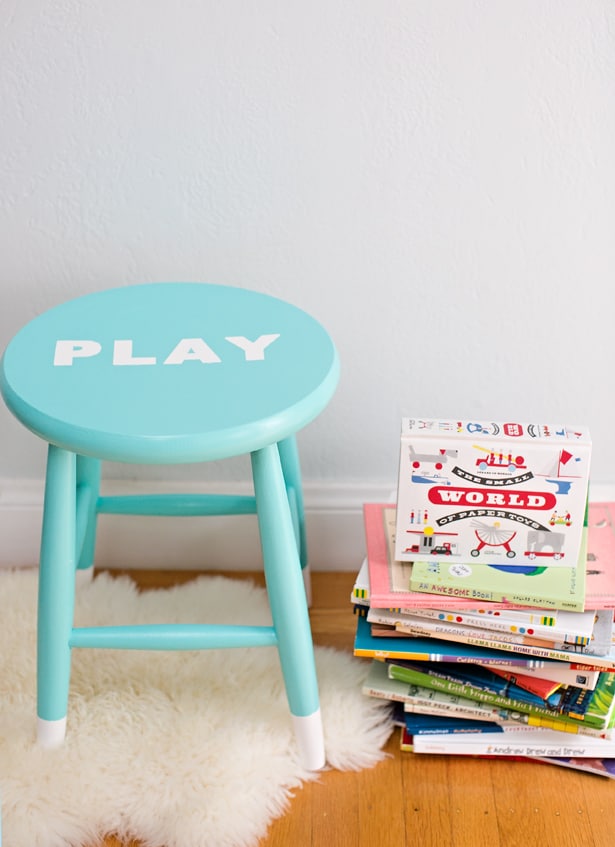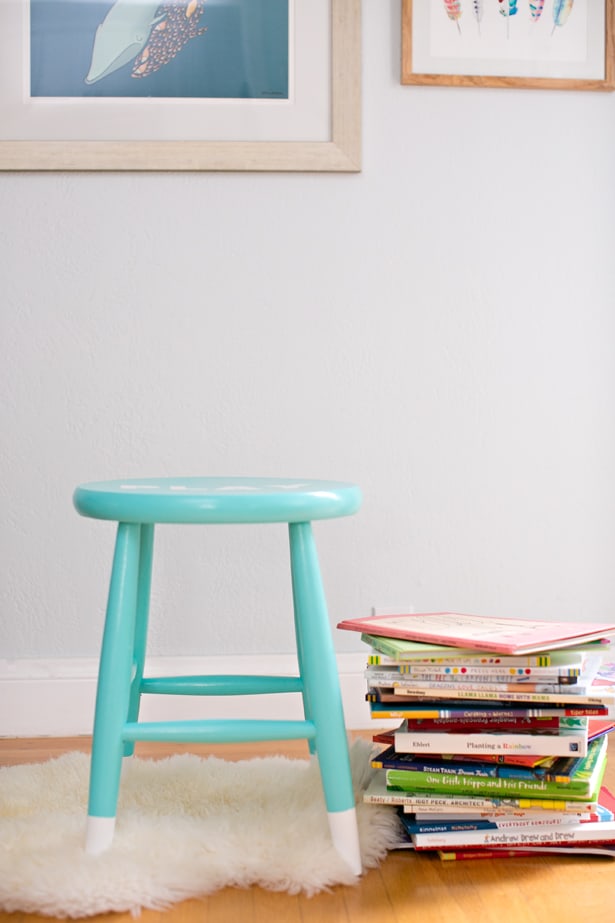 As mentioned you can create any word you want to personalize even further. Have you ever painted a children's stool before?
Check out more fun home ideas for kids here!
______________________________________________________________________________________________________

Disclosure: Some of the links in the post above are "affiliate links." This means if you click on the link and purchase the item, we will receive a small affiliate commission. Regardless, we give our promise that we only recommend products or services we would use personally and believe will add values to our readers.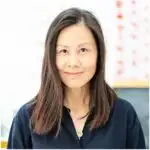 Agnes Hsu is a mom of three and has been inspiring parents and kids to get creative with easy activities and family friendly recipes for over 10 years. She shares her love for creative play and kids food to her 2MM+ followers online. Agnes' commitment to playful learning and kindness has not only raised funds for charity but also earned features in prestigious nationwide publications.