Holiday stockings are a must for hanging up cute treats and trinkets for the kids. Find out how to make these adorable felt and pom pom ones that make cute favor-sized stockings for the kids!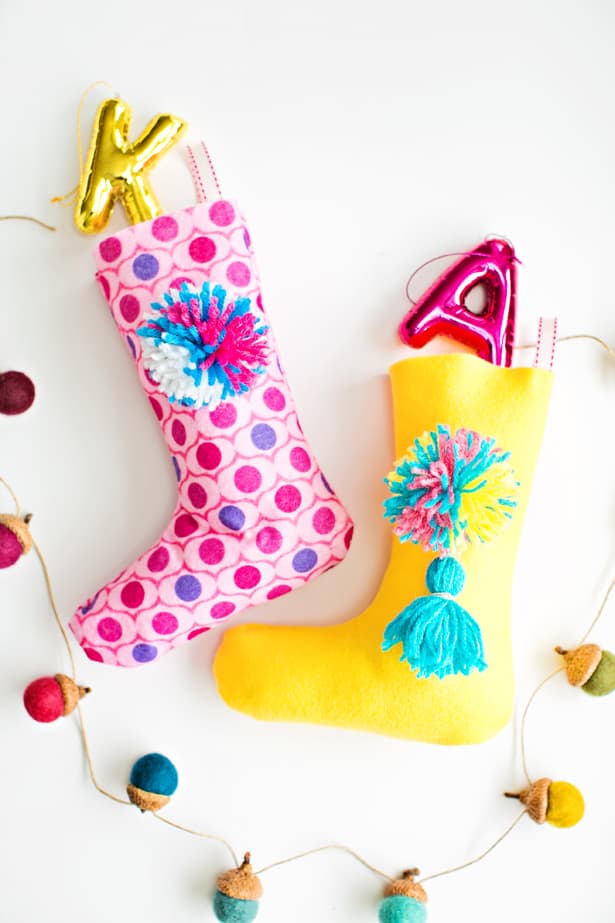 DIY Felt Pom Pom Stocking – Materials:
– Felt
– Yarn
– Scissors
– Sewing machine (or you can use needle and embroidery floss to stitch by hand)
– Glue
– Ribbon
Pom Pom maker (we love using our Loome) or you can buy ready made pom poms or make your own in any way you'd like
Instructions: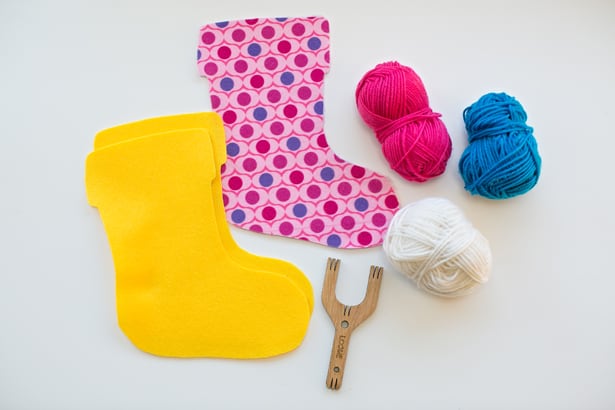 Step 1. Make your pom poms. As mentioned, you can use any method you'd like to make your pom poms but we love using our handy Loome which makes it a cinch to whip up pom poms in no time. It's also a great tool for little hands if your kids are learning for the first time. Basically wind the yarn around the slingshot-like wooden shape and then tie the middle with tight string. Slide off the yarn, cut your loops and trim around the pom pom to make it fluffy.
We also made some easy tassels using the Loome which you can add on to the stocking as well.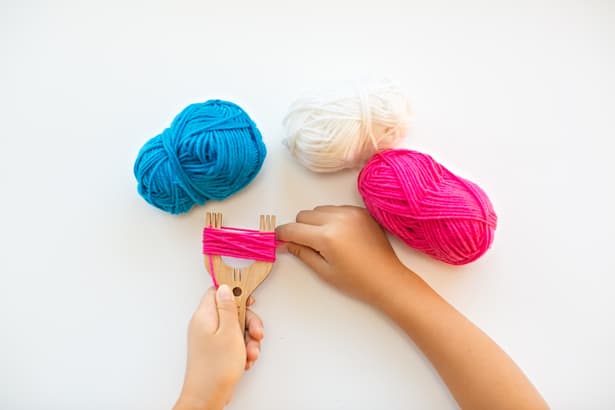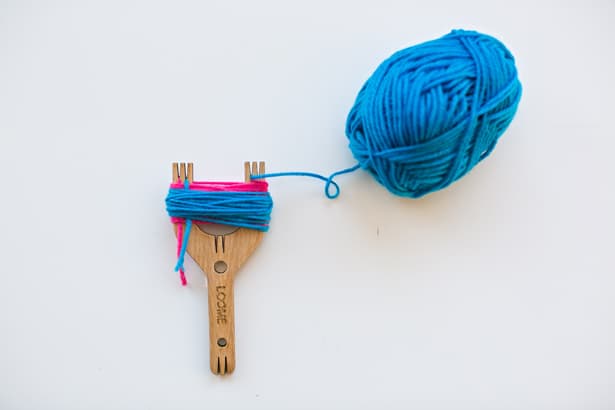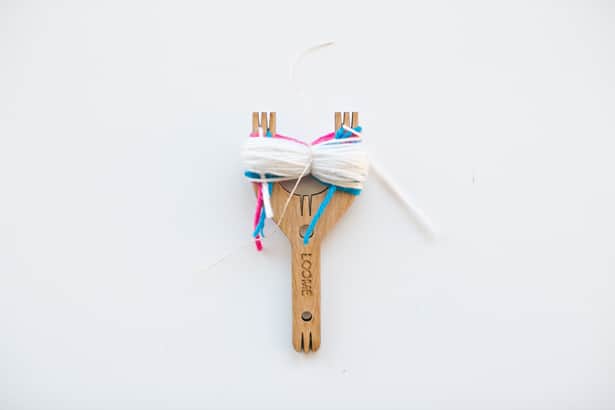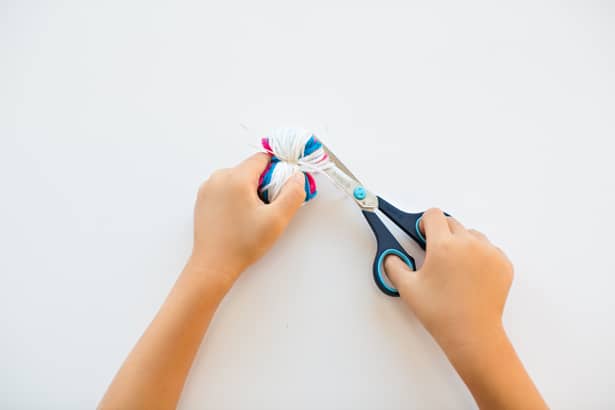 Step 2. Cut out two stocking shape from your felt per stocking (you can search for stocking templates online, cut and print out to use as a template which is what we did). Once you have your felt shapes you can use needle and embroidery floss to stitch by hand or use a sewing machine if you have one.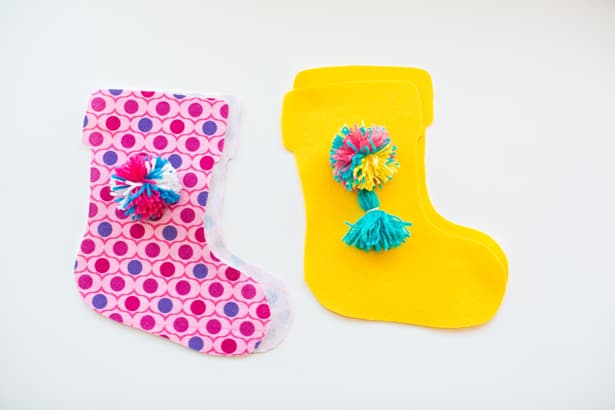 Step 3. Glue on your tassels and pom poms (or stitch them on, we used hot glue which was easier). Cut a small piece of ribbon and either glue or stitch that to the top to hang. You're done!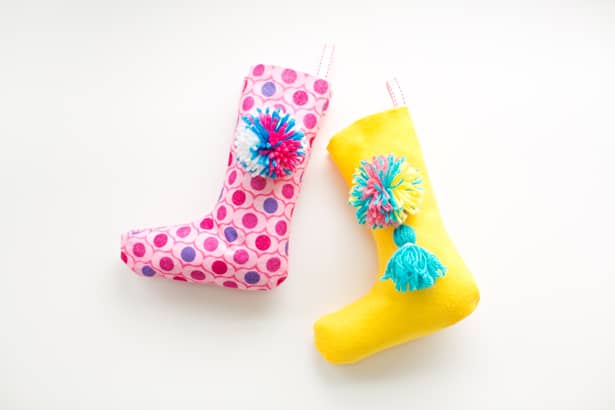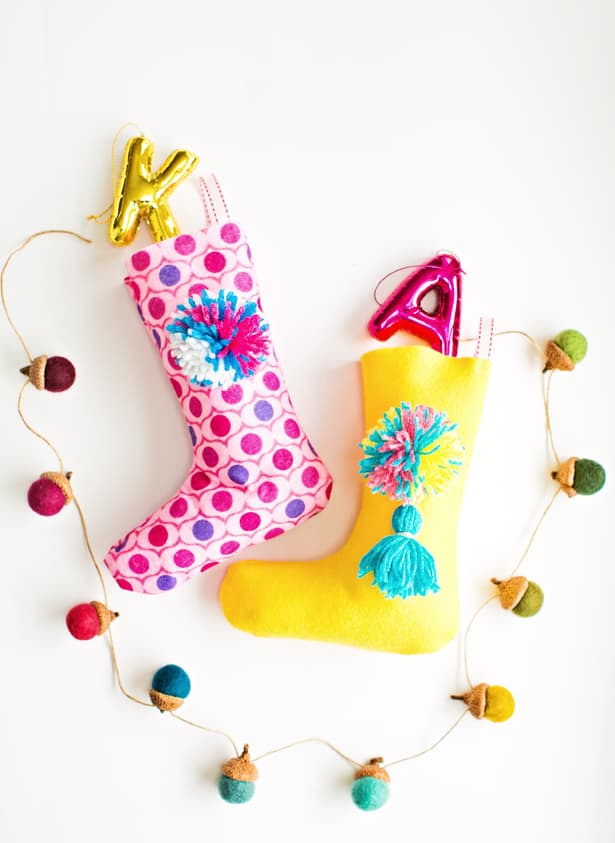 These cute stockings are so fun for stuffing with holiday treats for the kids and make fun gifts as well.
Have you tried making stockings before? Would love to hear your ideas in the comments! Check out more creative holiday ideas for kids!
Thank you Loome for sending us a Loome to make our pom poms!