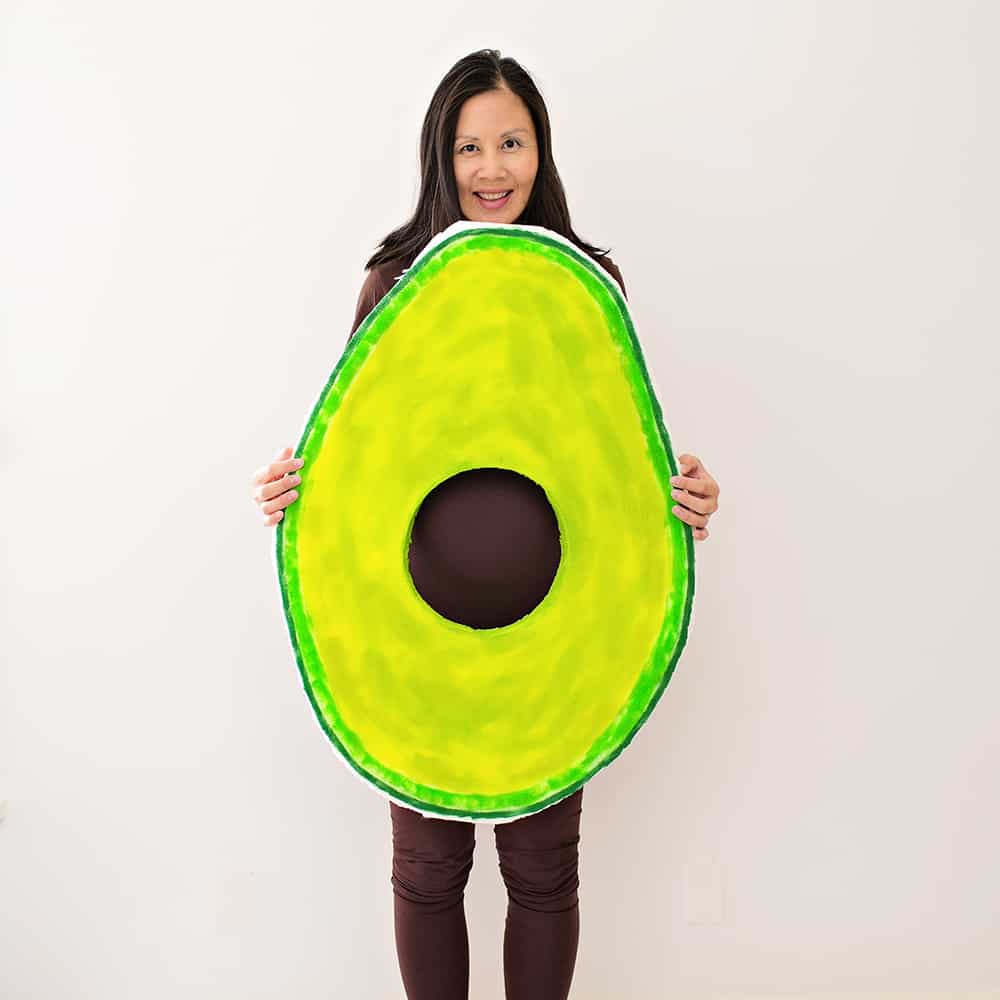 Revealing the final part 4 of our family Halloween costumes this year. In case you missed it, check out part 1, 2 and 3 (lemon, toast and egg costume)!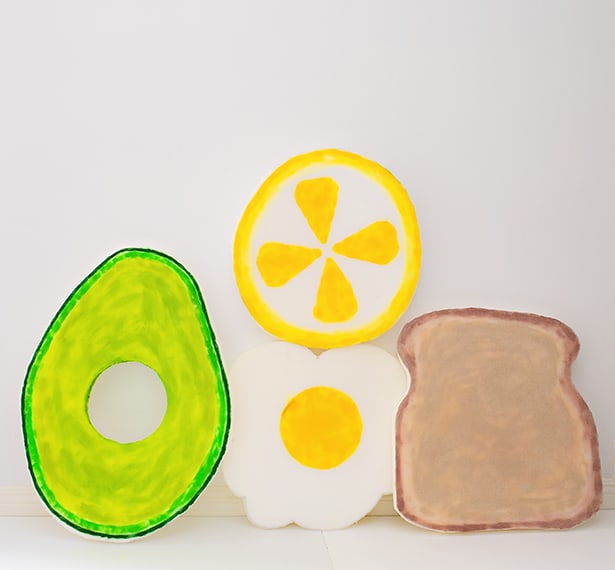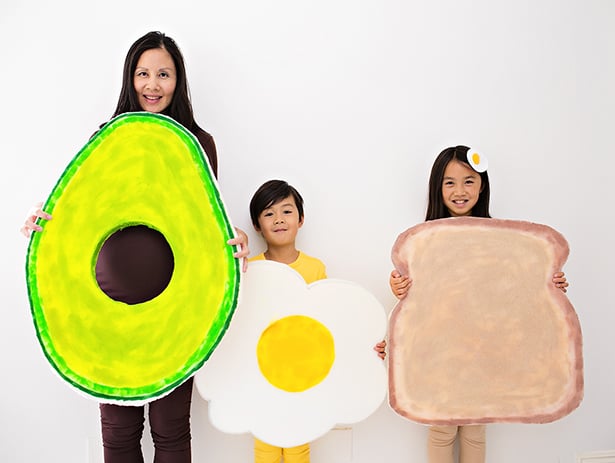 We're all going as Avocado Toast this year! I'll do a big round up post of the four of us in costumes, but wanted to share the standalone DIY for this easy Avocado Costume. This year I happen to be 7 months pregnant so this also makes a hilarious maternity or pregnancy costume! The avocado seed is the "belly." This is a sweet way to dress up your baby bump!
Or, if you have another child, it's a fun kid and expectant mom costume.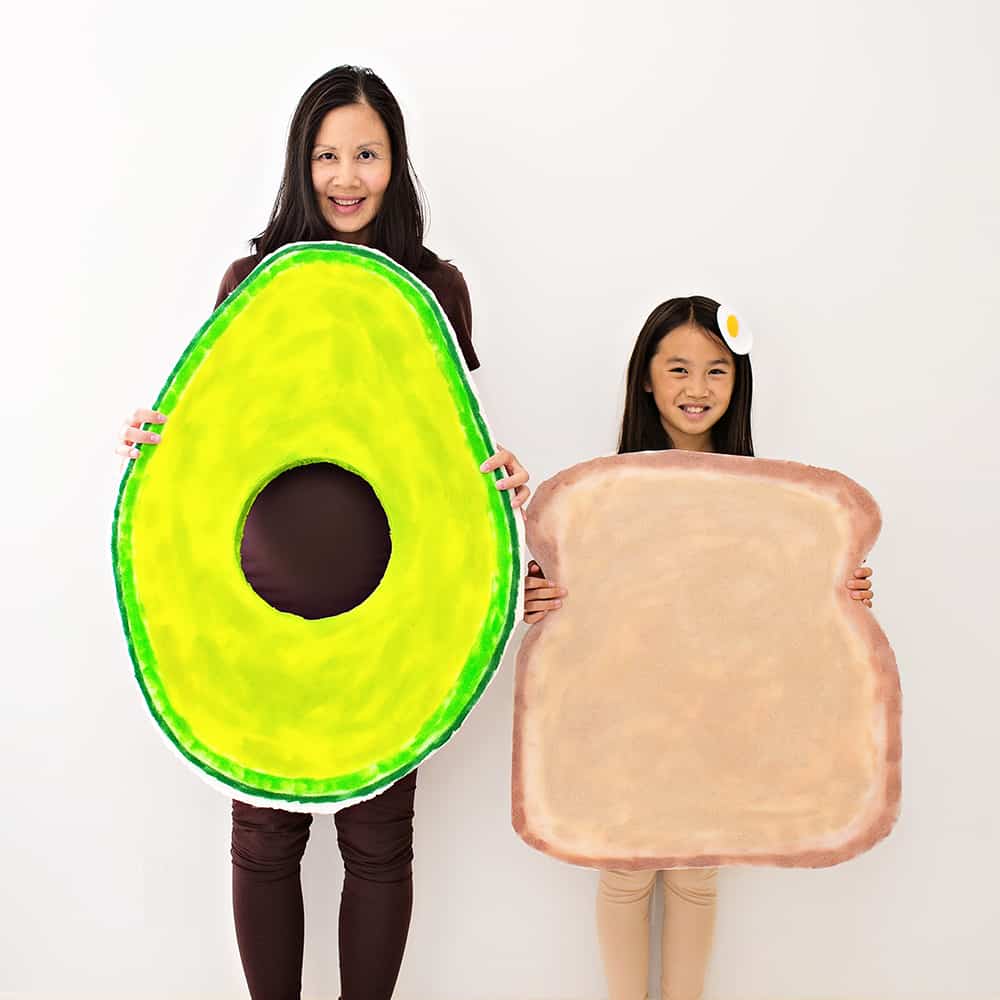 Read more below on how easy it is to make this adorable Avocado Costume.
Avocado Costume DIY – Materials:
– 2 inch wide foam

– Green and yellow paints (we used tempera but you can use any like acrylic or even washable paints)

– Paint brush
– Scissors or Xacto knife

– Elastic

– Hot glue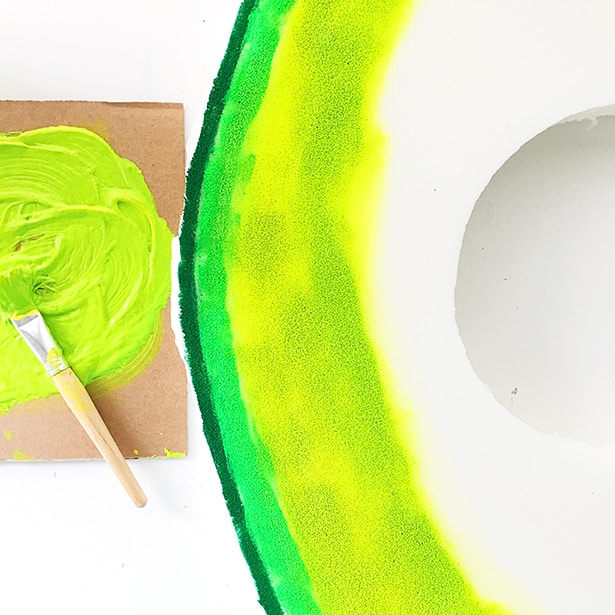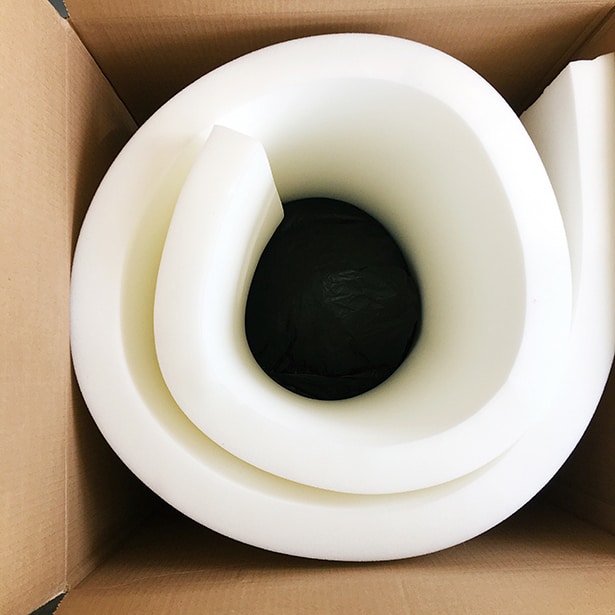 Instructions:
Step 1. Cut out your foam into the shape of an avocado. Draw an inner circle and cut that out.
Step 2. Paint the rim of the avocado dark green, the inner rim lighter green and the flesh of the avocado lime/yellow green. You'll want to mix your yellow and green paints to achieve the right hue.
Step 3. Measure your shoulders and where you want the avocado to hang. Hot glue two elastic straps. Allow to dry fully before trying on the costume.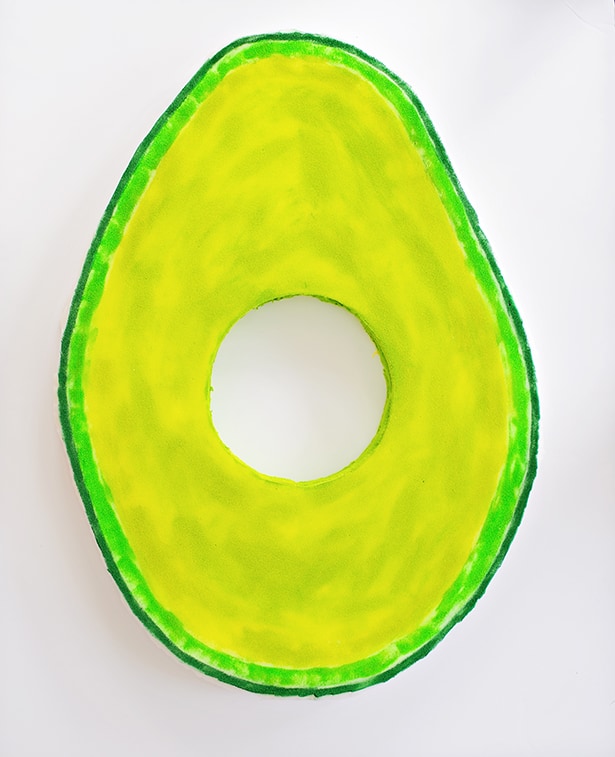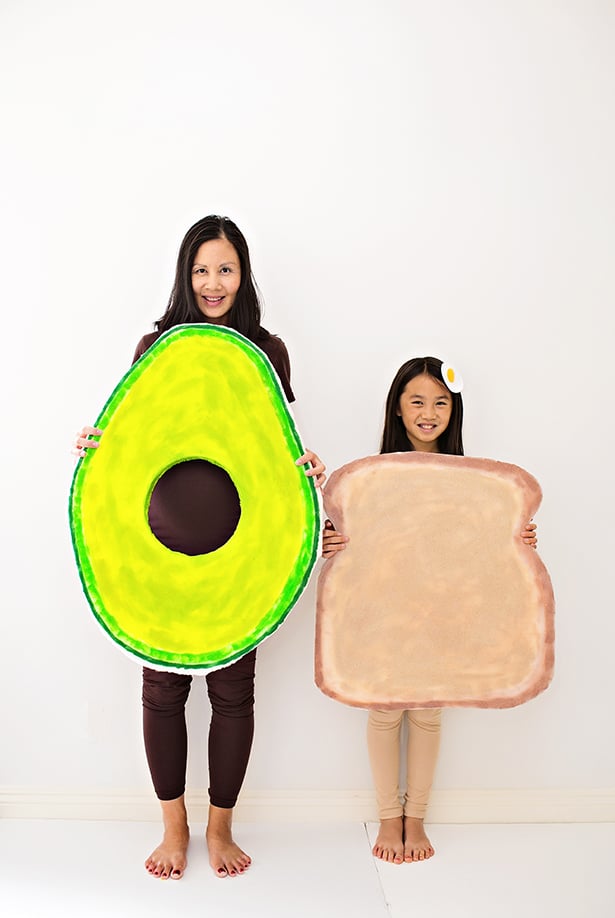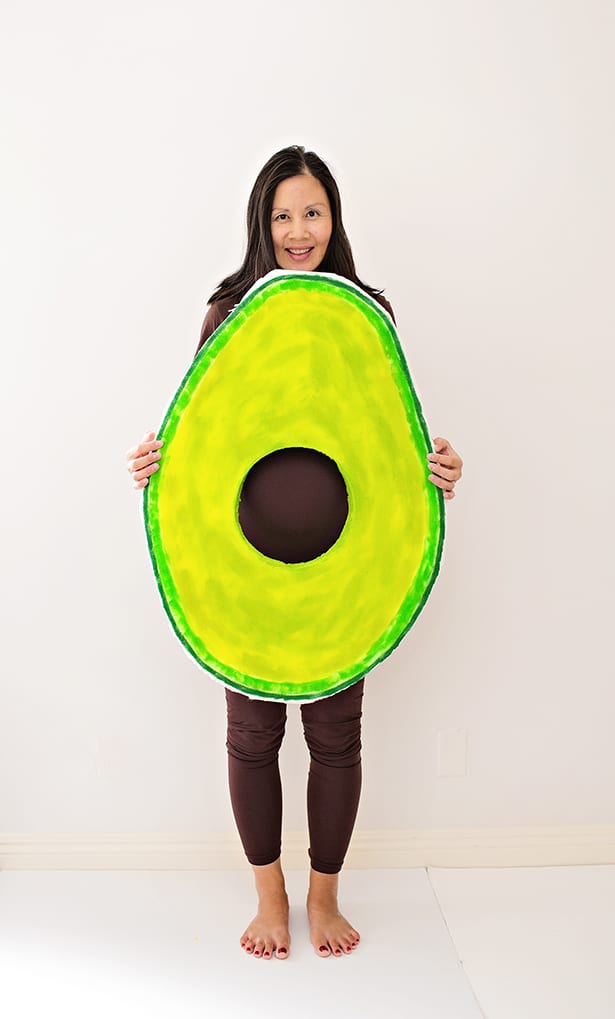 You can also use the Avocado Toast theme as a cute siblings costume idea!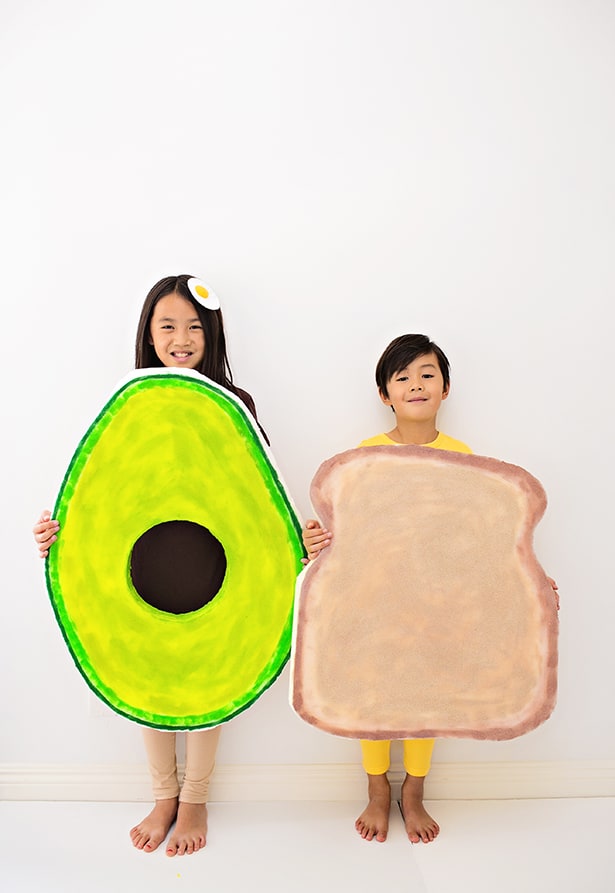 Did you dress up your baby bump for Halloween? Share your costume ideas in the comments below!
Check out lots more creative Halloween costumes like more family themed ones, playful costumes and cardboard costumes.
And tons more Halloween projects HERE!


______________________________________________________________________________________________________

Disclosure: Some of the links in the post above are "affiliate links." This means if you click on the link and purchase the item, we will receive a small affiliate commission. Regardless, we give our promise that we only recommend products or services we would use personally and believe will add values to our readers.