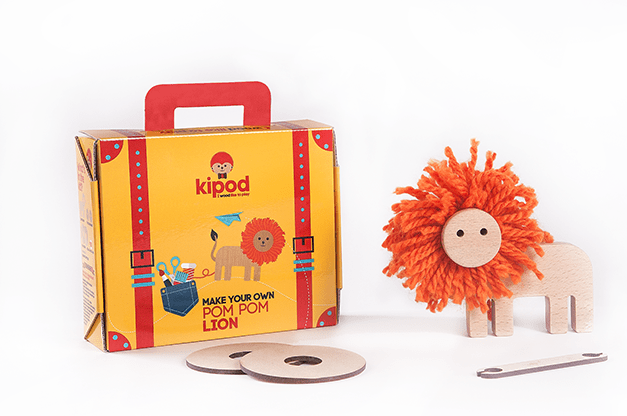 Industrial designer and toy maker Alex Khaykin is passionate about kids and creativity. So much so that she started Kipod, a line of DIY toy kits as a result of her time spent the last two years studying how children play. In her research, Khaykin asked key questions such as; "what makes a toy fun," "what prompts kids to play with it over and again," and "what development skills are they learning while playing," which she incorporated into her line of fun and creative kits.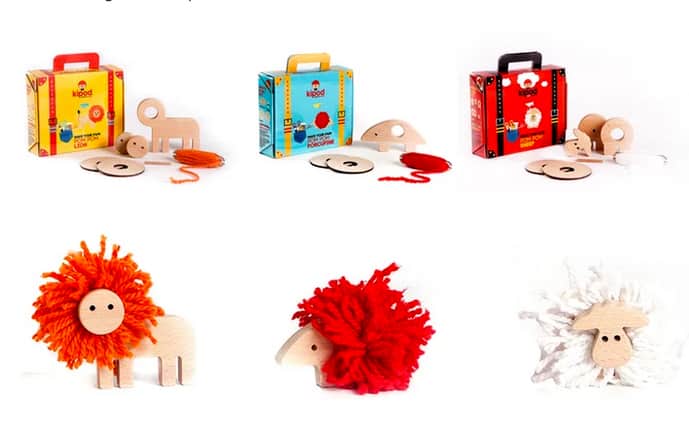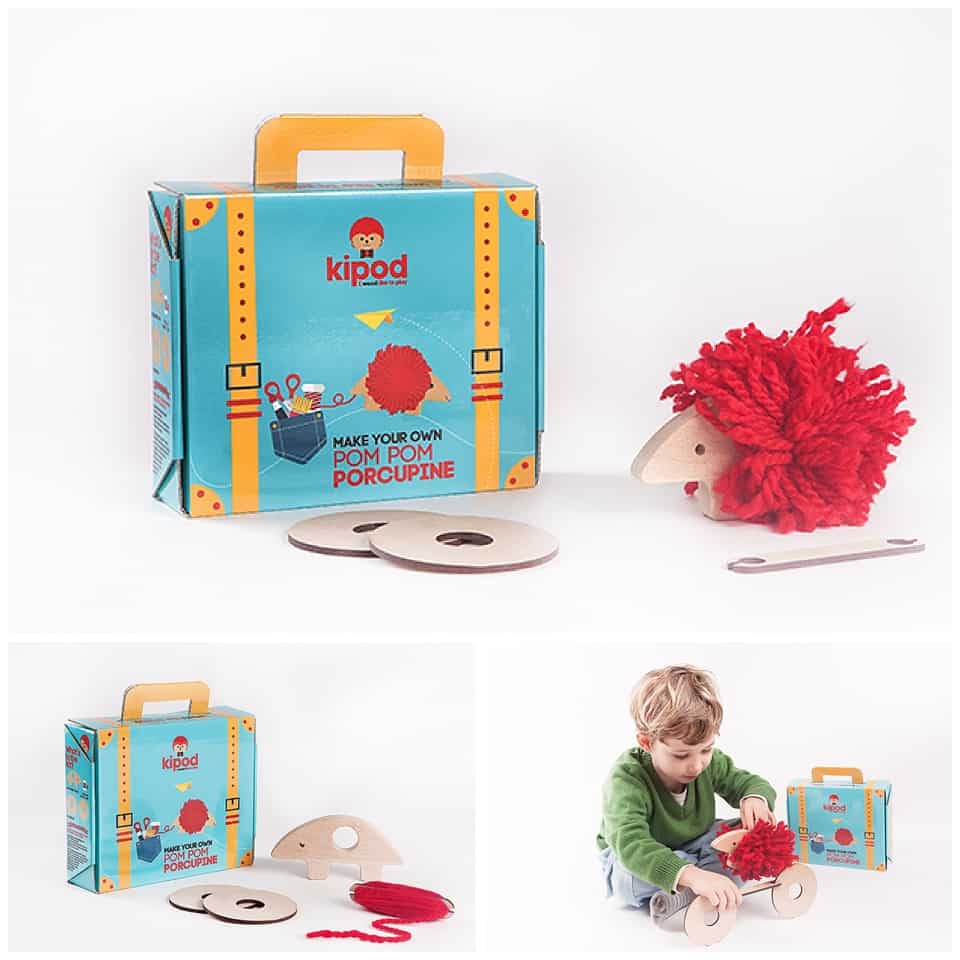 Kipod are DIY toy kits featuring cute pom pom animals like lions, sheep, and porcupine that kids can make out of birch wood and yarn provided. The kits come in equally cute carrying cases and are meant to instill creativity. We spoke with Alex, based in Tel Aviv, who tells us:
"An important part of children life is playing with toys which become their best friends, what about creating toys by themselves? I decided to design DIY kits for kids – to give a child the opportunity to build and create his own toys. It gives the child an amazing feeling of "I did it by myself!" and makes the child love and feel connected to his or her own creations."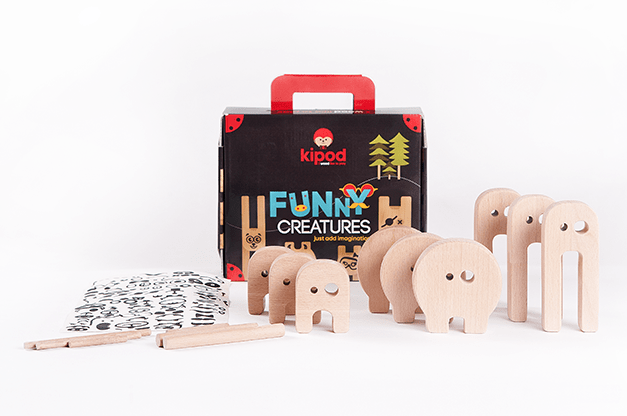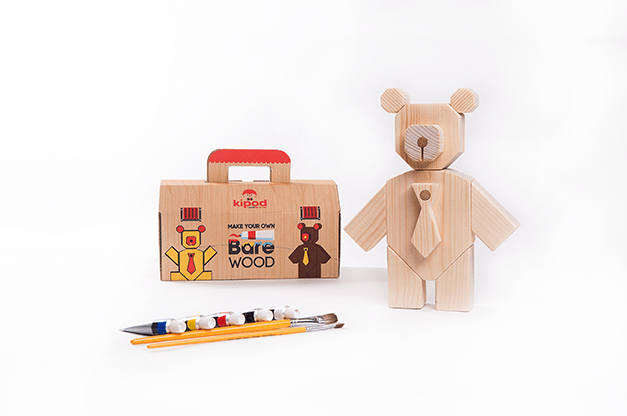 All of Kipod's kits are meant to be open-ended. Kids are encouraged to draw on animal faces, color or cut hair, and add more yarn if they choose. As shown in the Funny Creatures collection, the parts can be whatever the child chooses (legs, body or head) and stickers are provided for more iterative creating.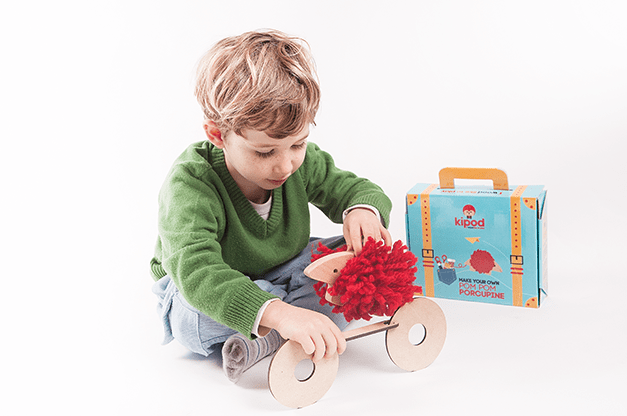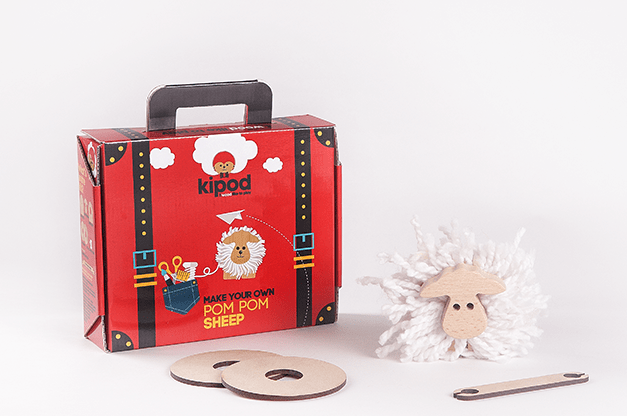 Alex believes DIY kits not only bring out children's imagination, but also foster quality time with parent and child, enforcing the belief that "the family unit is the key to a strong and healthy upbringing."
Kipod is currently crowd-funding their kits on Kickstarter with about 2 weeks left and plans to ship Sept 2015. Regardless of if they meet their goal, Alex tells us she is passionate about bringing the Kipod brand of kids creativity into the marketplace and states, "I believe that my products are unique, extremely fun and help develop kids creativity, imagination, motor skills hand-eye coordination and more. There is nothing that makes me more happy to see kids happy while creating."
Learn more at Kipod or visit their Kickstarter for more information.
(All images via Kipod)