Making stepping stones is a fun activity for kids to decorate the back or front yard. It's also a great outdoor project that leads to some creative explorations. Kids can have fun designing their own stones with all kinds of pretty tiles, mosaics and objects!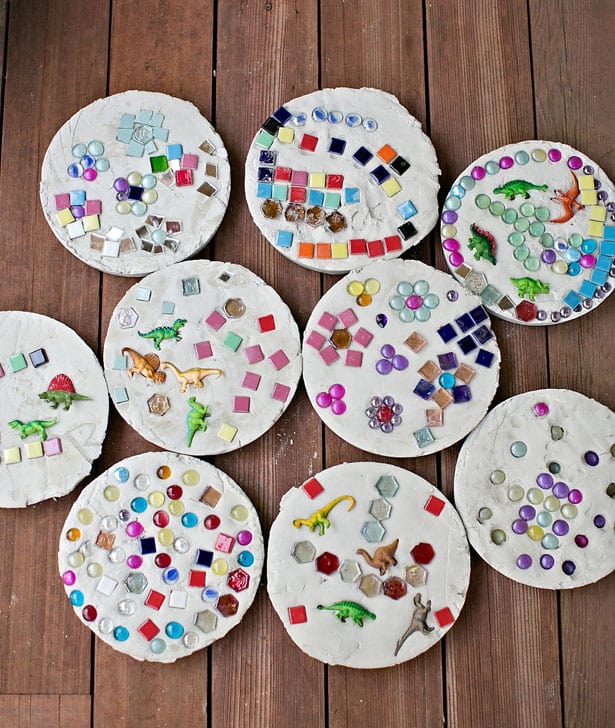 DIY Stepping Stones – Materials:
– Quick drying concrete or cement mix (a 50 lb bag will yield 10 stepping stones that are 10″ in diameter).
– Shallow plastic bin
– Rubber gloves
– Trowel
– Plastic cover or tarp to lay as a cover
– Circular molds (we used 10″ plastic plant saucers)
– Various tiles, stones, mosaic pieces, plastic figurines (such as animals)
Steps: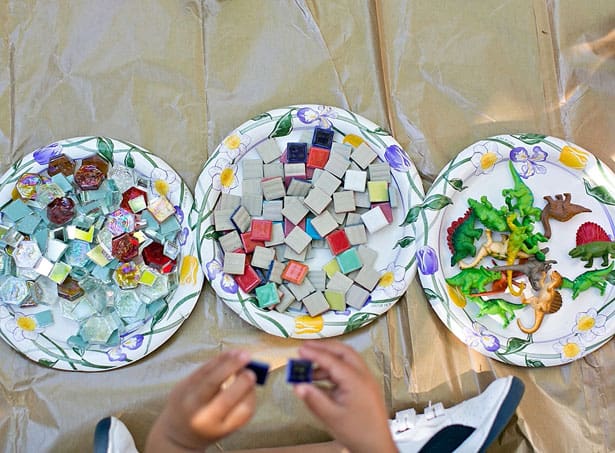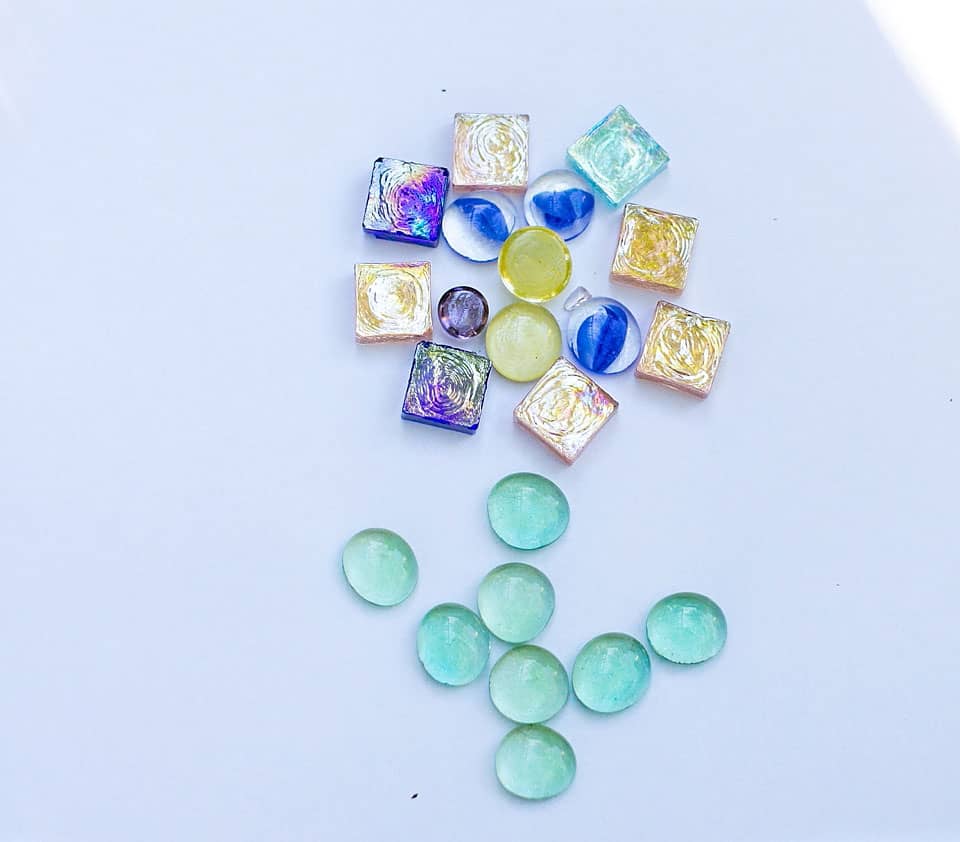 1. Head outdoors and lay out your tarp. Place your mosaic tiles, stones, pebbles, etc into bowls or plates and have the kids lay out their "designs" for each stone. You can give them one sheet of paper to lay their designs on. It's important to do this step before mixing the concrete since it dries fast and there isn't a lot of time to think about your pattern once it's in the mold.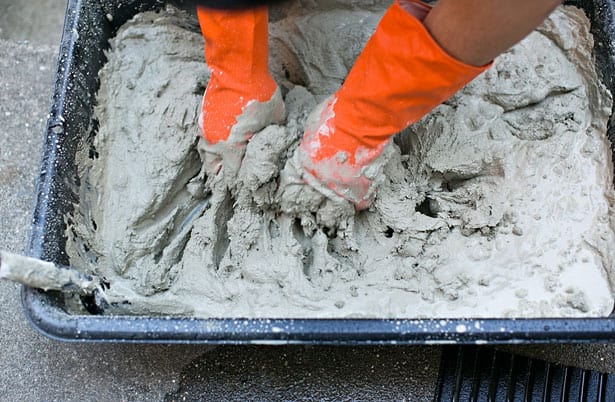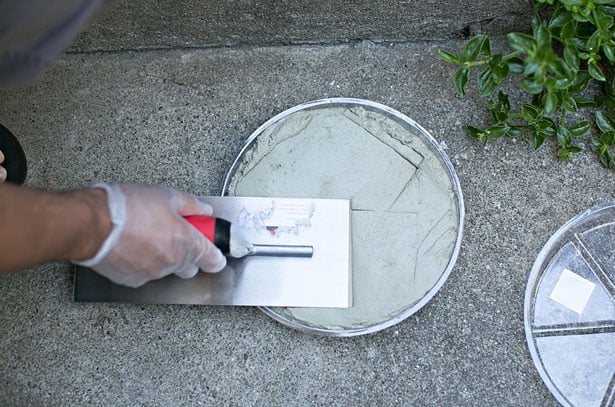 2. Wearing rubber gloves, add the cement to your shallow bin and enough water until it resembles thick cake batter. We didn't measure the water, but just mixed in the concrete and checked for the right consistency. Once it is well mixed, add to each mold and flatten the cement tops with a trowel.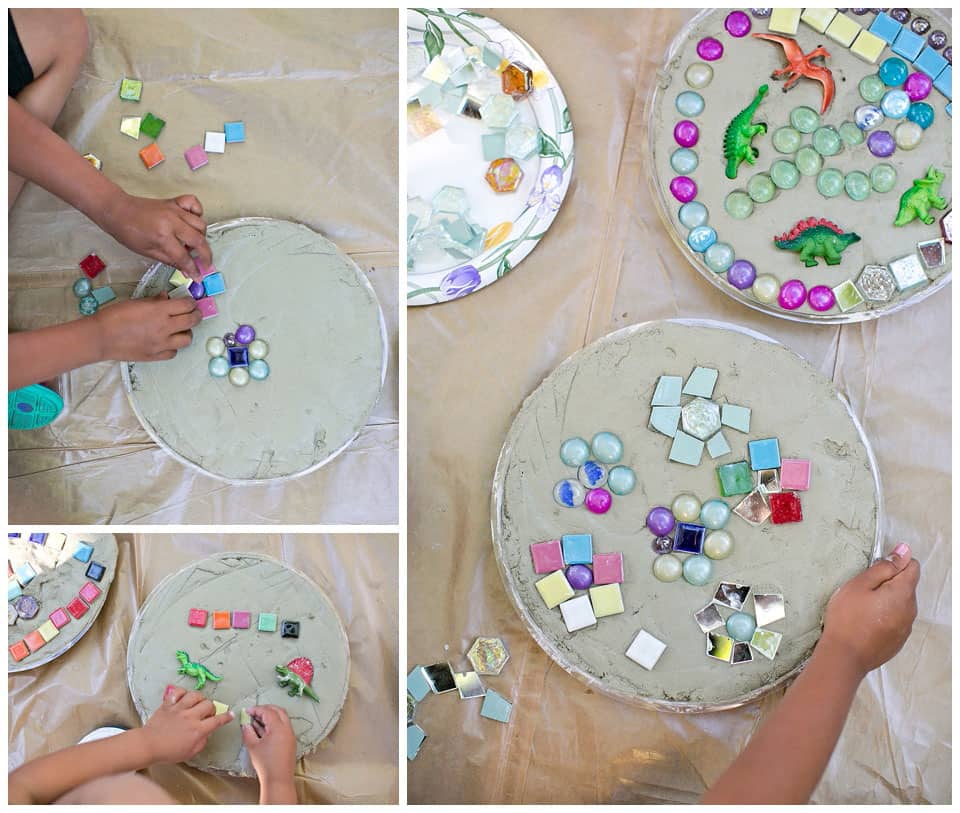 3. Give the kids each a mold filled with concrete and have them immediately place their designs on top, making sure to press each stone/tile/object firmly in place. You have to act quick since the cement dries very quickly!
4. Allow the cement to dry in the molds for a couple of hours. We were able to pull them out from the molds after just 2 hours. They pulled out quite easily. Allow the stones to dry completely for at least 24 hours before using as stepping stones.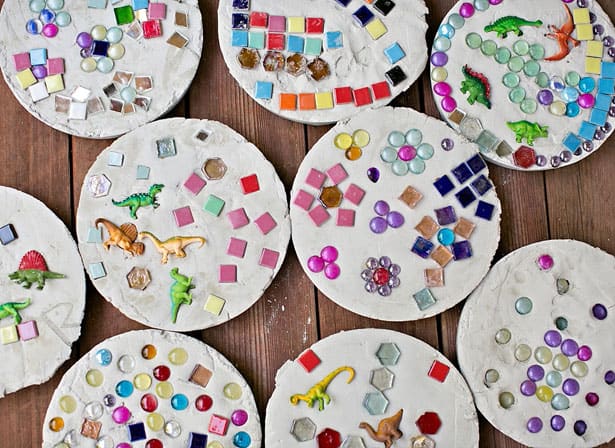 Don't they look so pretty and vivid? The kids really wanted to use dinosaurs on top, which I think was a fun idea. You could also make "fossils" by pressing the dinosaurs on the concrete and not keeping them on top. And of course you can use your imagination and apply any types of fun objects, stones, mosaics.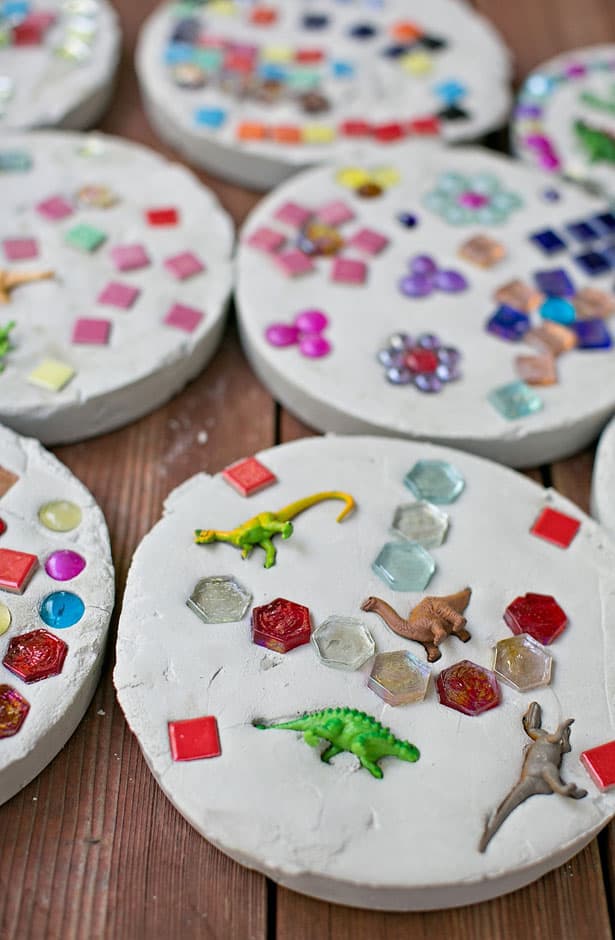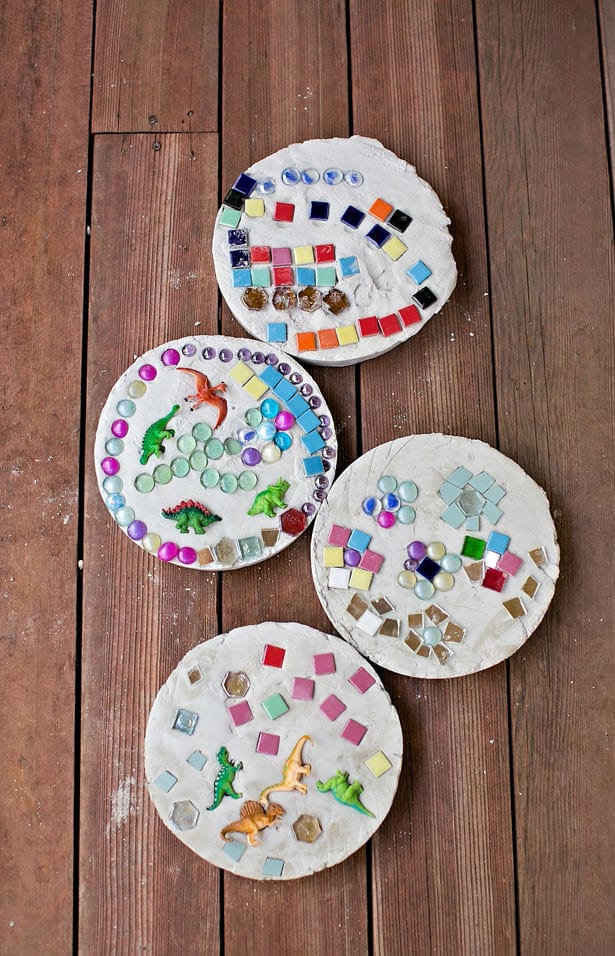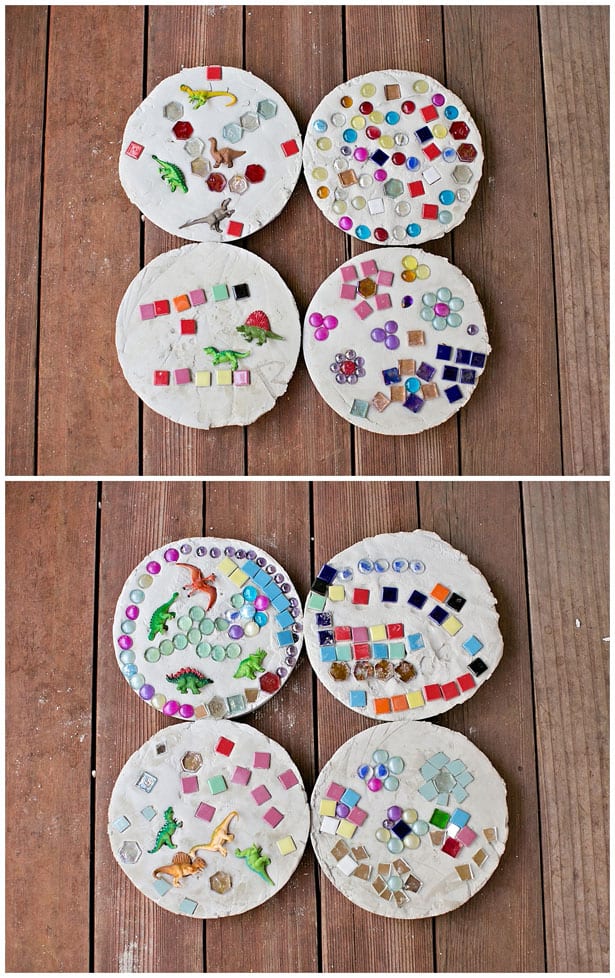 These were still drying on the deck, but we ended up placing them in our front yard and the kids step on them every day on the way to the front door. These stepping stones were so easy to make and produce such colorful results. They also make a fun play date activity which is what we did in our case.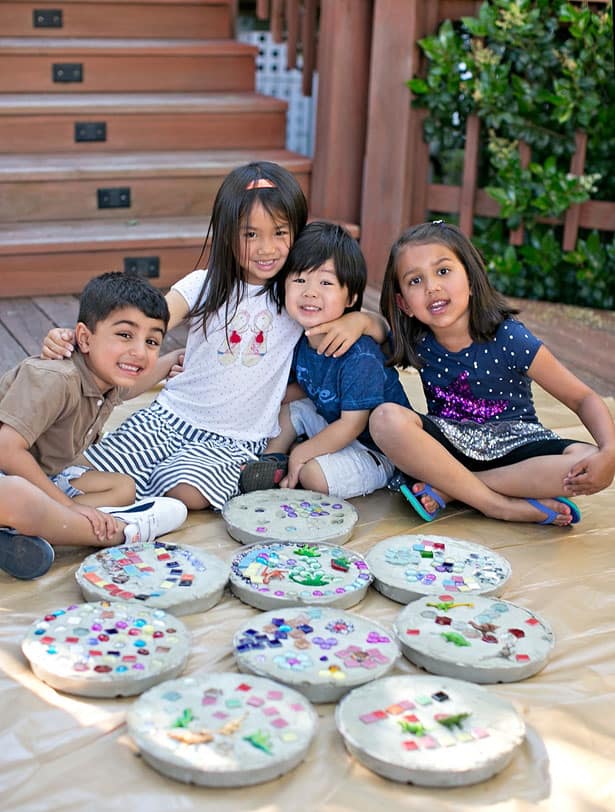 Kids proud of their finished stepping stones 🙂
This was our first time working with cement mix and I have to say it's addictive! I'm already thinking of all the cool things we can make with it.
Have you ever made stepping stones or any fun projects using concrete?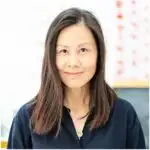 Agnes Hsu is a mom of three and has been inspiring parents and kids to get creative with easy activities and family friendly recipes for over 10 years. She shares her love for creative play and kids food to her 2MM+ followers online. Agnes' commitment to playful learning and kindness has not only raised funds for charity but also earned features in prestigious nationwide publications.