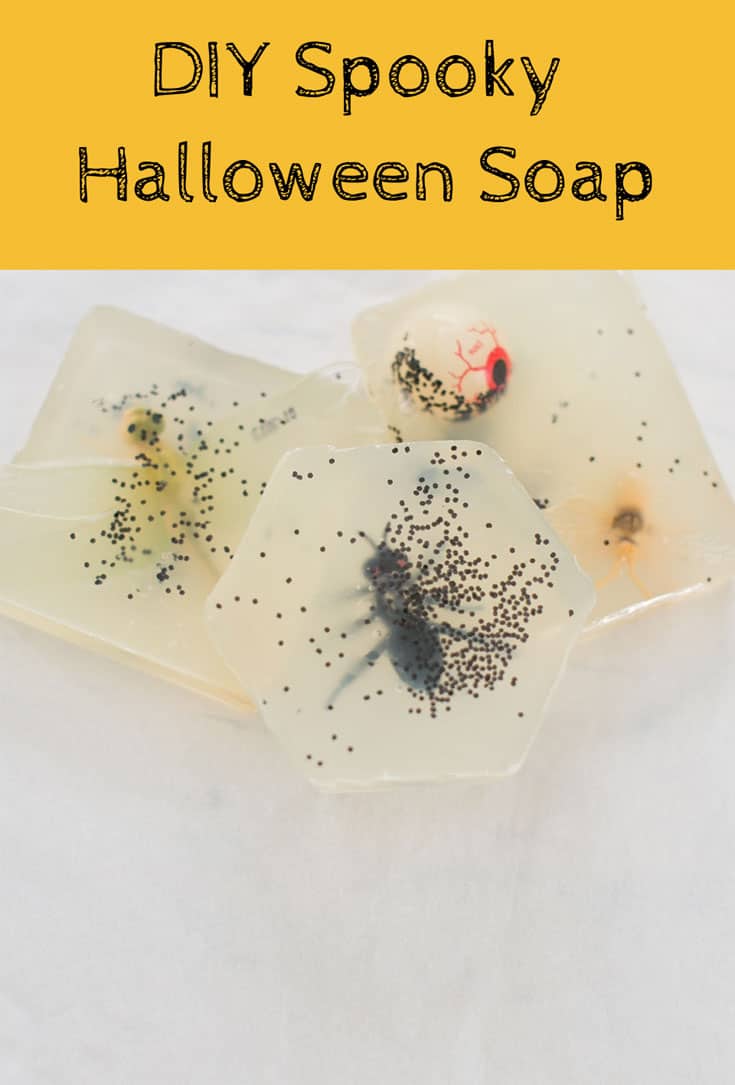 I wanted to do a fun Halloween craft activity with my daughter and her friends for a fun play date and was inspired by these Dinosaur Eggs using melt and pour soap base which is so easy to use (just heat and pour). We decided to make spooky Halloween soaps and they were so much fun to put together. These would also make adorable Halloween favors!
Spooky Halloween Soap – Materials Needed
2. Soap molds
3. Creepy plastic Halloween figurines (we used eyeballs and bugs)
4. Black glitter (optional)
5. Essential Oils (optional – makes the soap smell good)
Steps: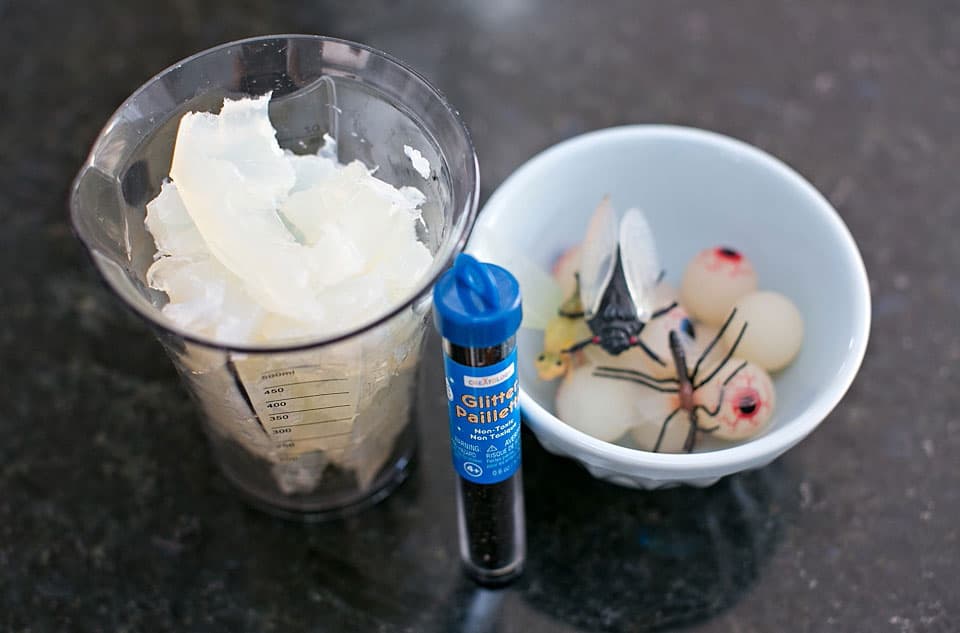 Gather your ingredients together. I melted the soap in a heat safe container in the microwave in 30 second intervals. The soap melts hot and fast so please make sure your child is not handling this task and leave it to the adults.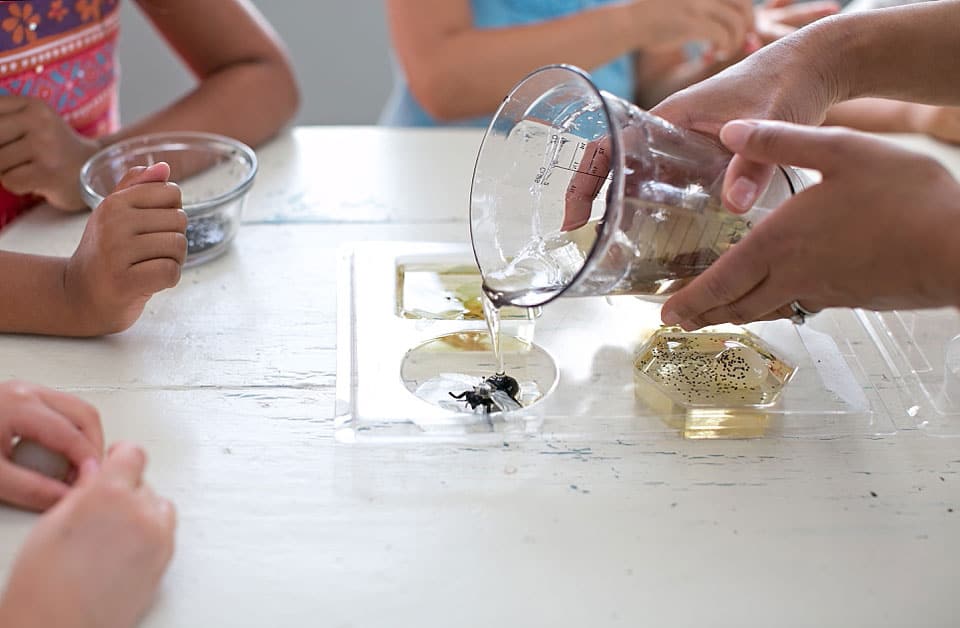 Pour soap mix into the molds. In some cases we had the kids arrange the figurines first and then poured and in some we poured then added the figurines. Add glitter over the soap. Please make sure an adult is controlling the pouring since it is hot.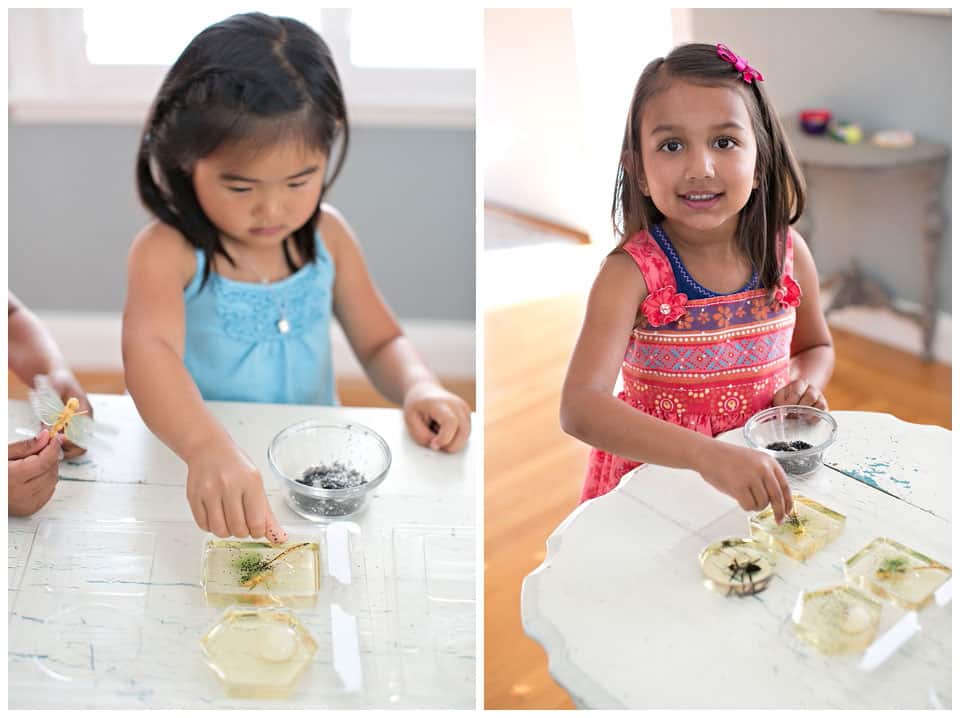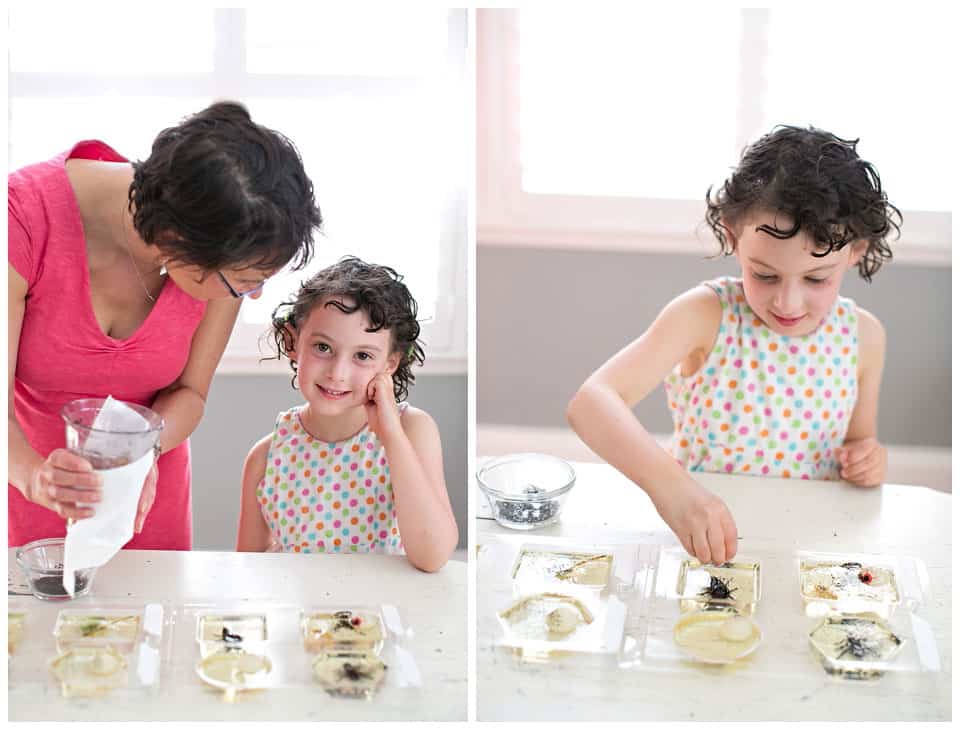 The kids had a blast arranging their bugs and sprinkling glitter over! (quick tip: make sure you place your figurine upside down the mold so they show well on the "clean" side when you pull the soap out. We did not do this – although we were still pleased with the results – they would have looked nicer if placed upside down first.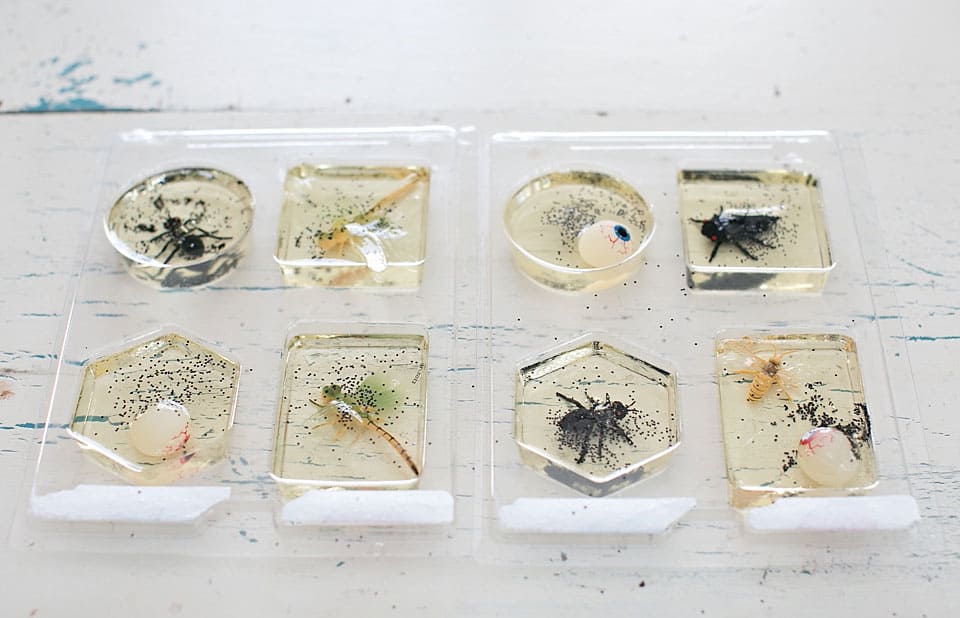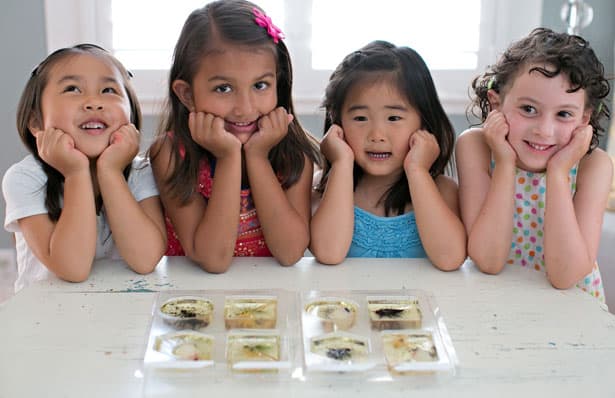 Here is how it looks once the soap is poured inside the mold. I love how each child made their own spooky design. We refrigerated the molds for about an hour which was plenty of time for them to cool.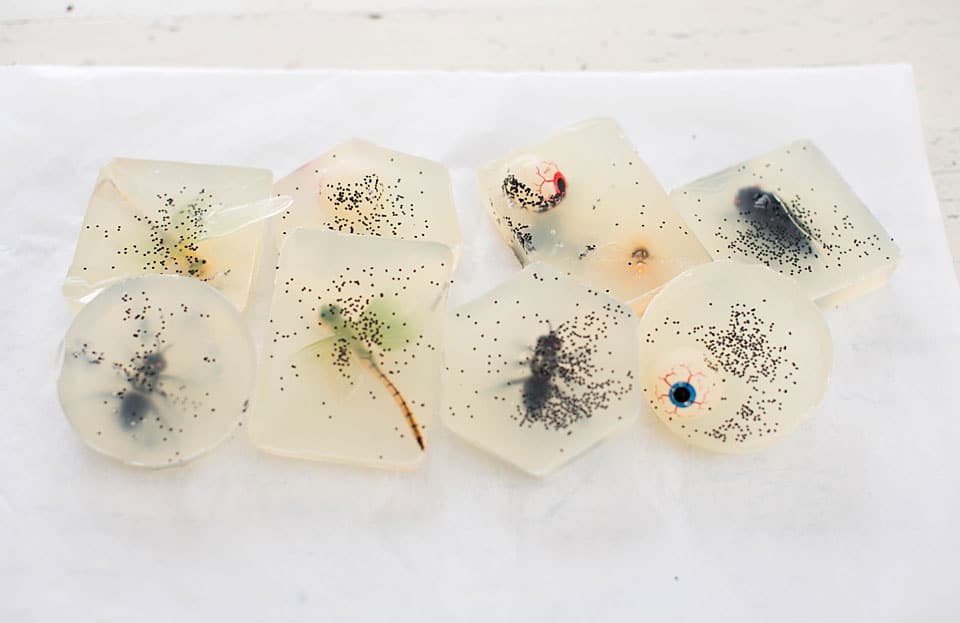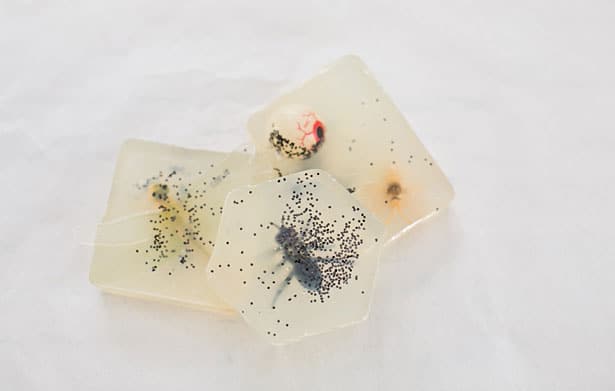 And here they are – ready to use and smelling great! The kids had so much fun and this is a craft you can do for many occasions, just switch out the figurines – add bugs, fairies, cars, or anything your child is into.
Have you ever made homemade soap before? It was our first time and we'll definitely be making more again!
______________________________________________________________________________________________________
Disclosure: Some of the links in the post above are "affiliate links." This means if you click on the link and purchase the item, we will receive a small affiliate commission. Regardless, we give our promise that we only recommend products or services we would use personally and believe will add values to our readers.