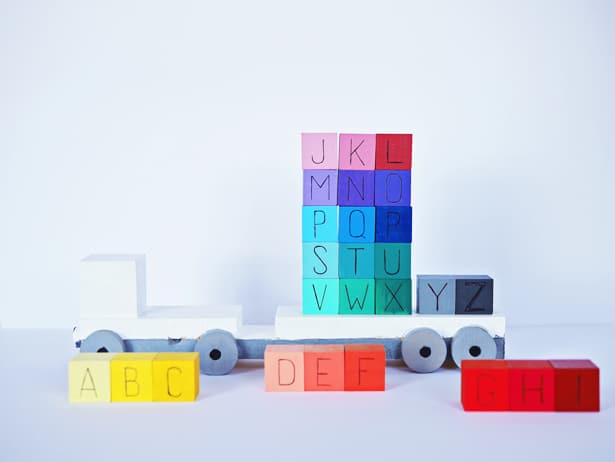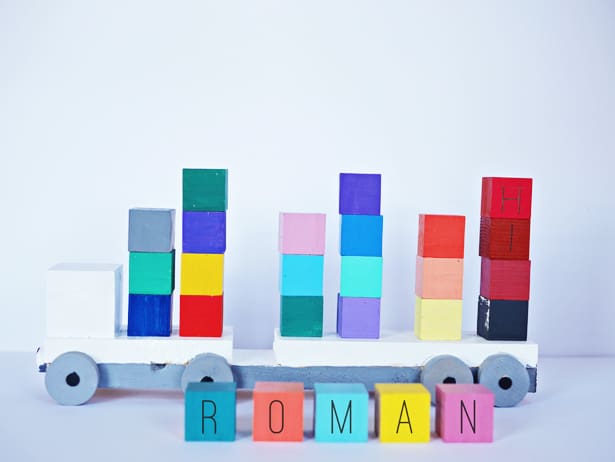 Teach your kids their ABC's and make a cute handmade toy for them at the same time with these playful rainbow wooden alphabet blocks and truck. The vehicle is not only fun for zooming around, but doubles as a fun storage container for your colorful blocks!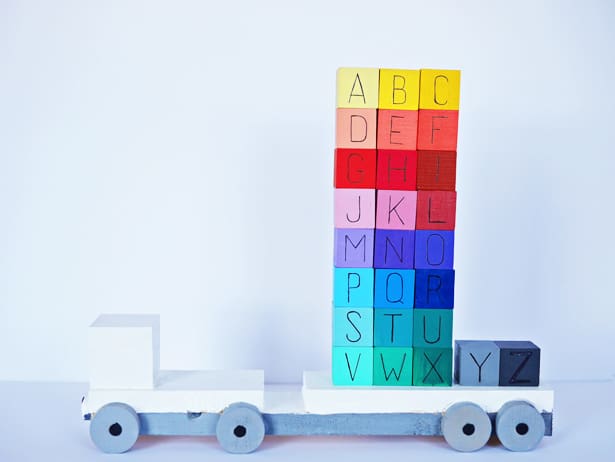 Rainbow Wooden ABC Blocks and Truck – Materials:
Rainbow cubes:
– 26 wooden block (mine are 1 1/4″)
– rainbow paint colors
– paintbrush
– marker
Wooden truck:
– one 12″ wooden block + one 3″ wooden black + one 7″ wooden block + one 1 3/4″ wooden block
– 8 flat wood slab wheels
– nail + hammer
– glue.
– 2 light wooden circles (optional)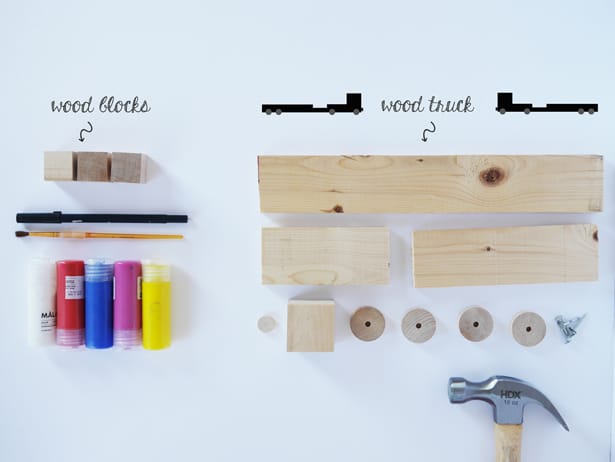 Instructions:
Rainbow cube:
1. Paint your wooden cube in rainbow colors. From yellow shades to black. Then allow to dry.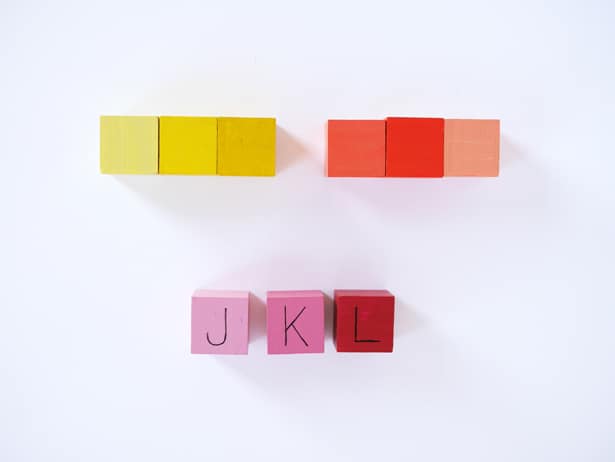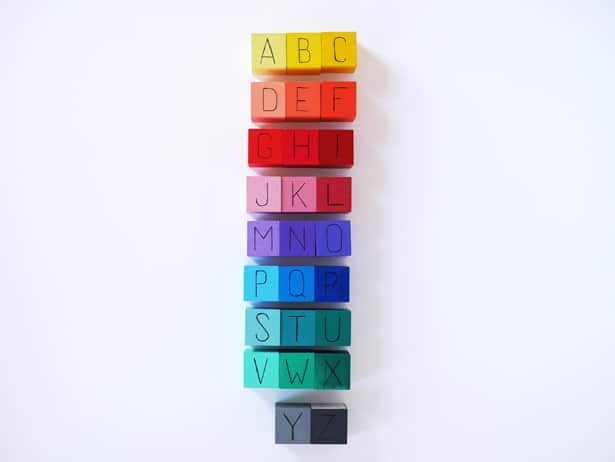 2. With the help of your marker, write each letter onto 2 sides of your colored blocks. You can write numbers on the two other sides or leave blank if you want to learn colors. You are done! set aside and let's work on the truck.
Wooden Truck:
1. Glue together your wooden blocks. On top of your 12″ one glue your 3″ & 7″ wood blocks on each edges. You will have a gap in between. And then glue on top of your 3″ the 1 3/4″ wooden block. Let dry.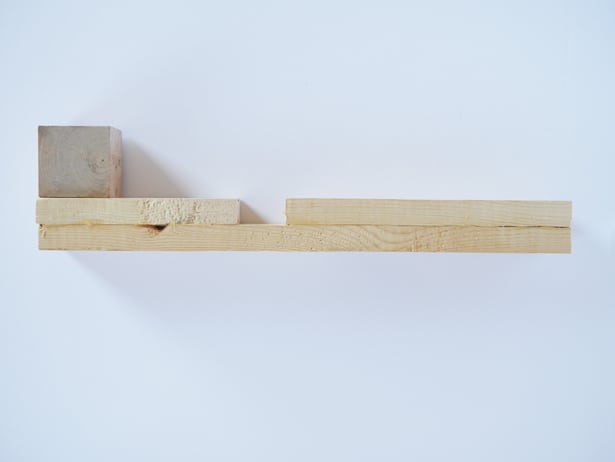 2. Now use your hammer to nail your wheels to your truck. Done! Bravo. Now time to paint it.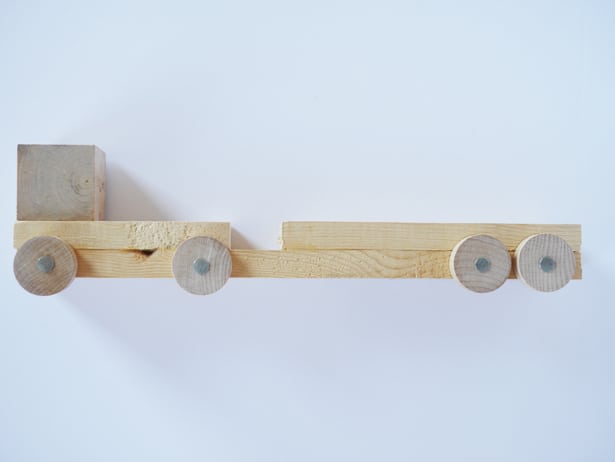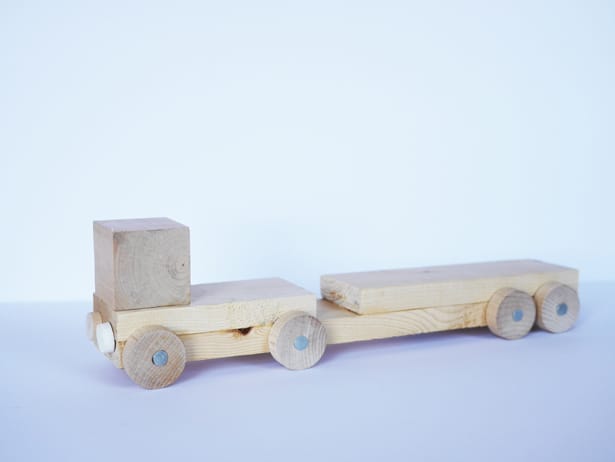 3. Paint your truck any color you want! Allow to dry.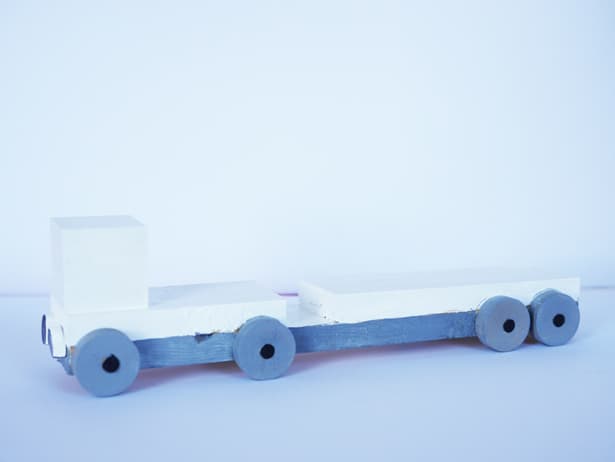 Now you can add your rainbow ABC blocks to your truck! Ready for the road to learning and fun.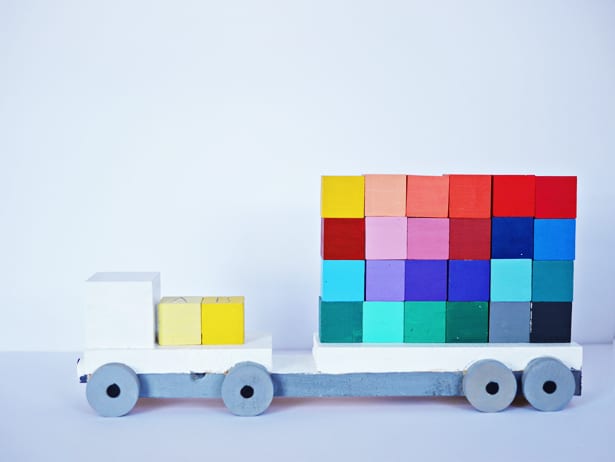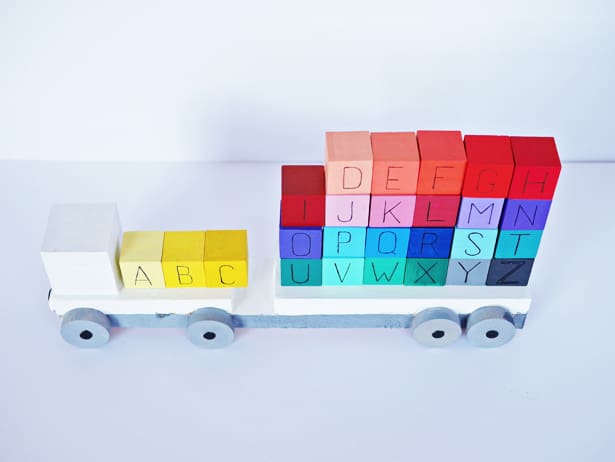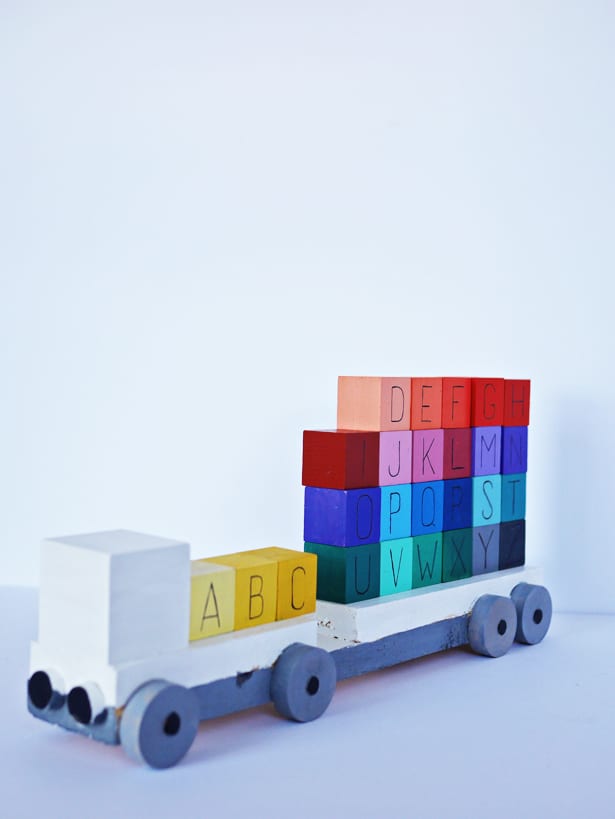 What are your favorite learning activities for kids?
Check out more creative projects for kids!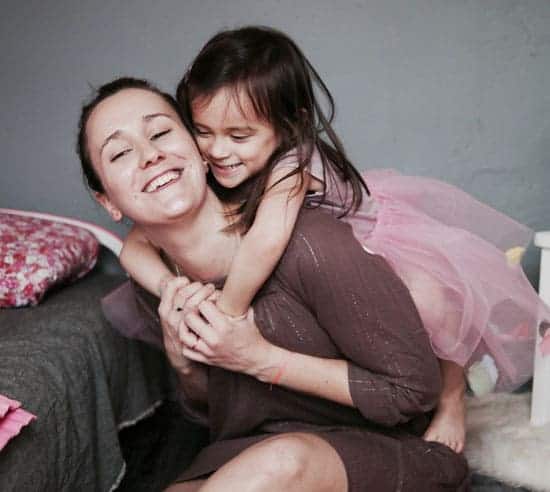 Marie-Laure, is an Architect first, a mom of two, but also a Do It Yourself kind of girl. She LOVES CRAFTING. Her blog La Maison de Loulou is a piece of her with simple and fun crafts, ideas, projects, and activities to do with your kids at anytime. Her children Louise and Roman are her inspiration and all the DIY's are made for them to have fun. Toys, games, costumes..she loves exploring the kids world with her own twist.