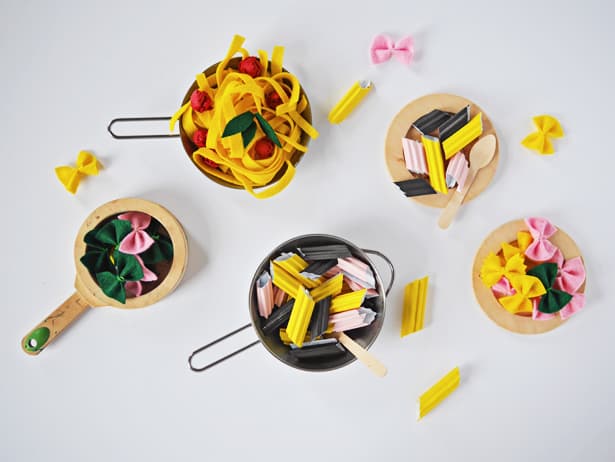 Do your kids like banging around their play kitchen pretending to cook and make their favorite dishes? Make them their own meals to prepare with this adorable tutorial for felt and paper pasta and spaghetti!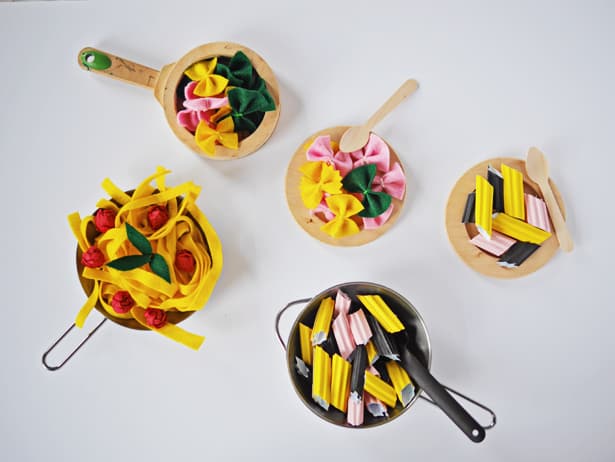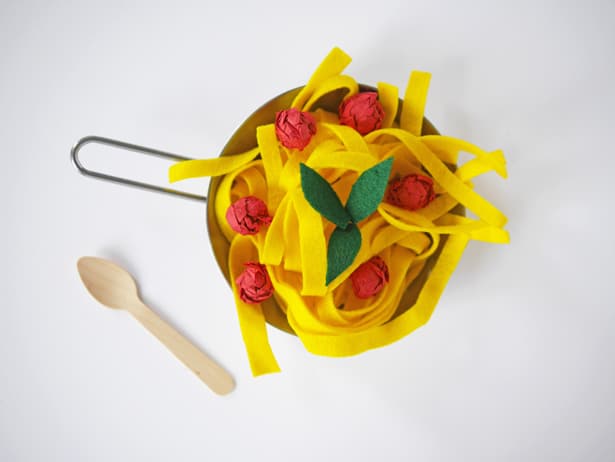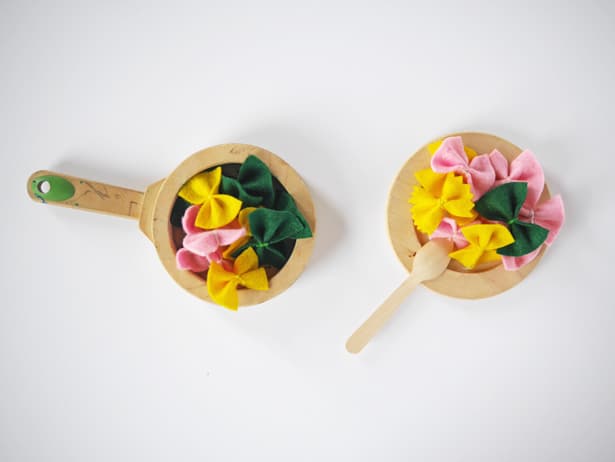 Felt and Paper Pasta and Spaghetti – Materials:
For the Bowtie pasta: Colored rectangles felt (around 2″x 1 1/2″) + embroidery string + scissors
For the Spaghetti: yellow and green colored felt + red tissue paper + scissors
For the Penne pasta: colored corrugated paper + glue gun + scissors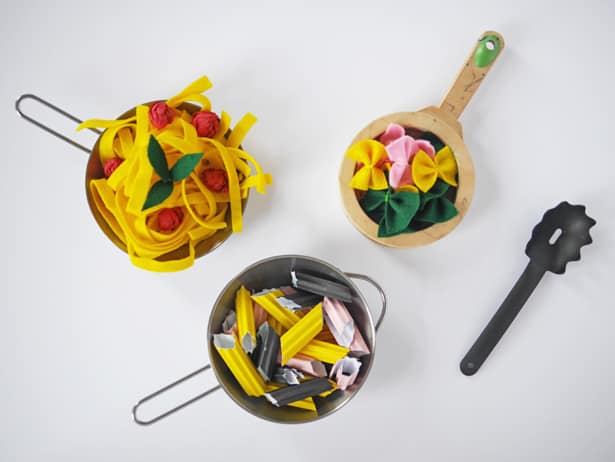 Instructions:
For the Bowtie pasta: Cut a rectangle out of your colored felt. Start folding it. Attach your bow with your embroidery string. That's it! Repeat as much as you want, with different felt color.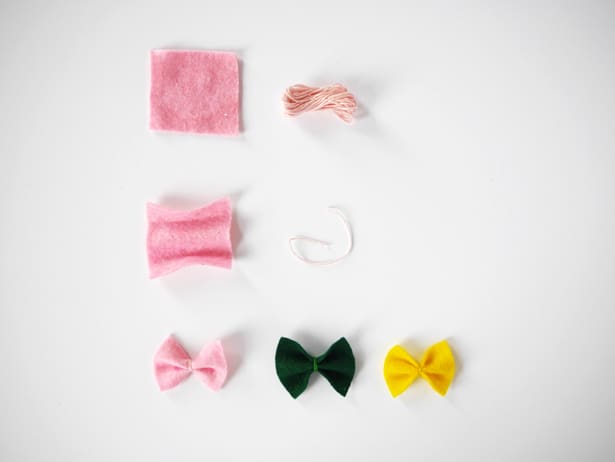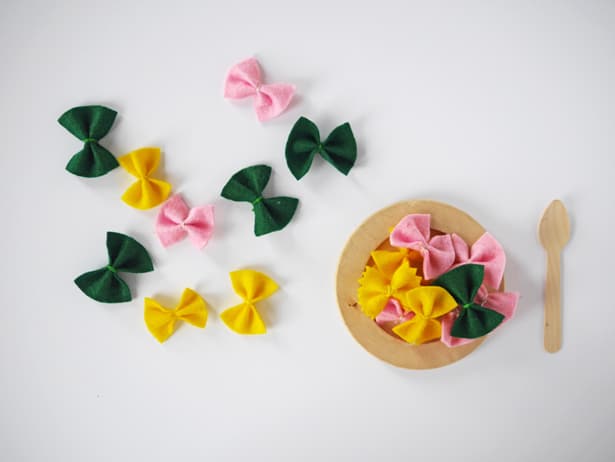 For the Spaghetti: Take your felt sheet. and cut long and thin strings out of it. Set aside your spaghetti. Take a small piece of red tissue paper and roll it in your hand to make a ball. Repeat that 6 or 7 time. Your meatball are done! to add a final touch to your meal, cut some leaves our of you green felt. Add them to your dish. Voila!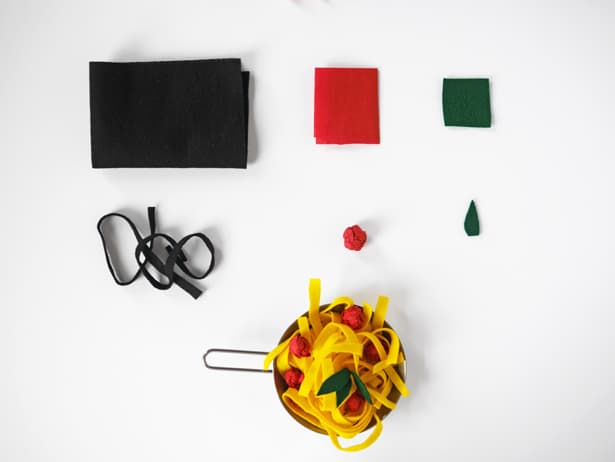 For the Penne pasta: Cut long rectangles out of your corrugated colored paper. Roll it and glue it together to make a long stick. And then cut your corrugated stick into a slant to resemble penne pasta.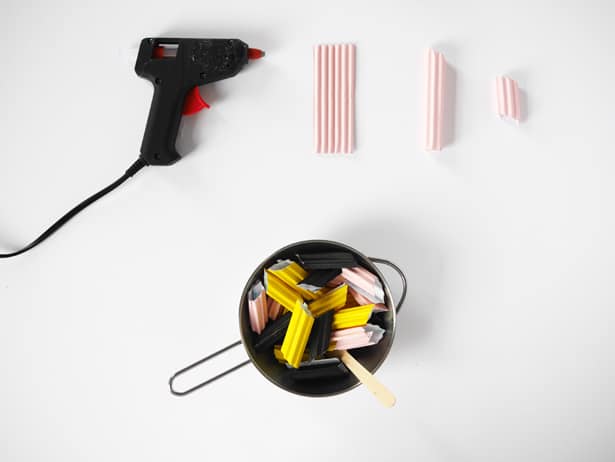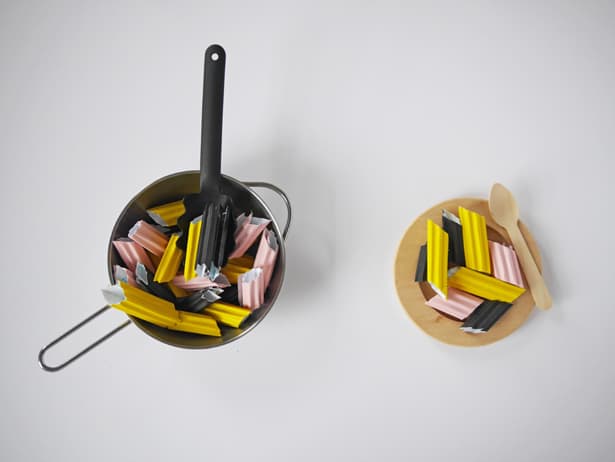 And voila! Dinner is served! Not only is this a fun pretend play project for kids who like tinkering in the kitchen, it's also a fantastic art project. Get the kids involved in painting their own penne pasta and practicing fine motor skills by cutting up bits of spaghetti and bowtie felt.
What are your favorite pretend play activities? Check out these cool DIY kitchens that would go well with this project and more creative projects for kids!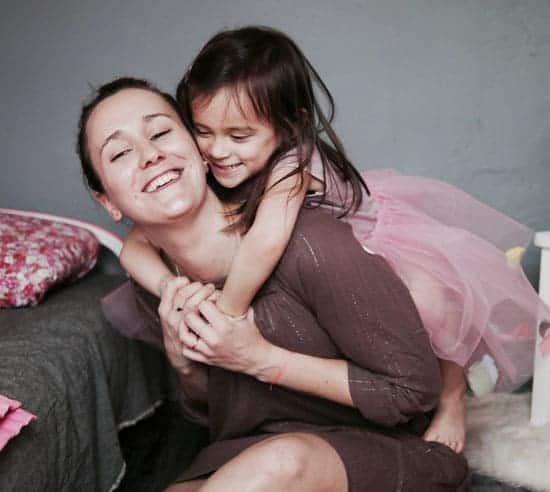 Marie-Laure, is an Architect first, a mom of two, but also a Do It Yourself kind of girl. She LOVES CRAFTING. Her blog La Maison de Loulou is a piece of her with simple and fun crafts, ideas, projects, and activities to do with your kids at anytime. Her children Louise and Roman are her inspiration and all the DIY's are made for them to have fun. Toys, games, costumes..she loves exploring the kids world with her own twist.