I'm so excited to be back on hello, Wonderful sharing another easy bag DIY for kids. Check out our ballerina bag if you haven't had a chance. Today we're doing some potato stamping with kids to make this sweet and adorable ice cream bag. If you haven't tried potato stamping, I highly recommend it. You can make all sorts of fun shapes with just potatoes! Follow along below to see how much fun the kids had making ice cream stamps.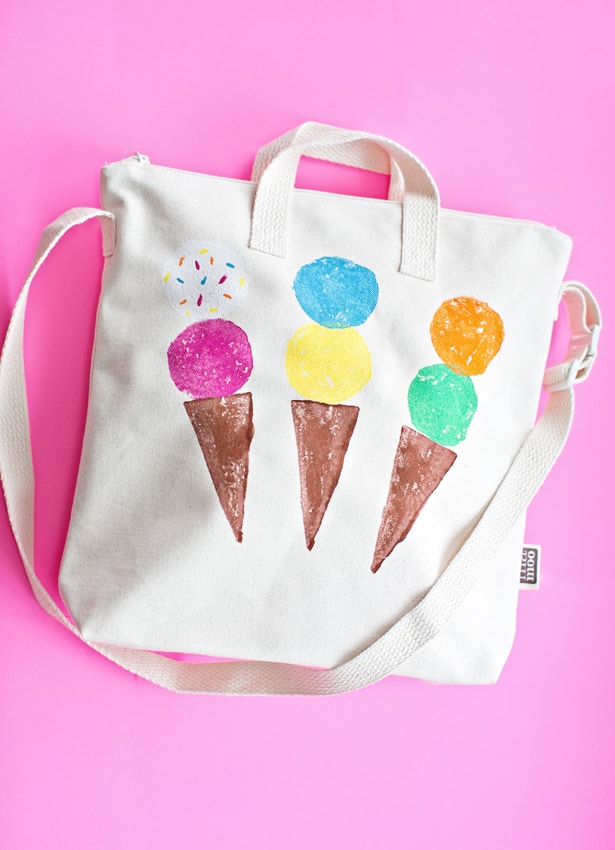 Potato Stamped Ice Cream Bag – Materials:
– Blank canvas bag (any canvas tote will do)
– Potatoes
– Paint (we used fabric paint but you can also use acrylic) and paint brushes
– Knife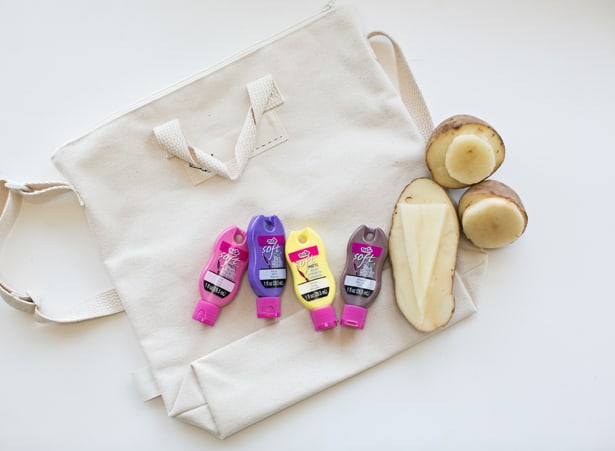 Instructions:
Step 1. Carve circles for the ice cream and a triangle for the cone from your potatoes. If you want to keep your designs all the same shape, you can re-use your stamp after each coat of paint by washing it off right away and applying a different color paint.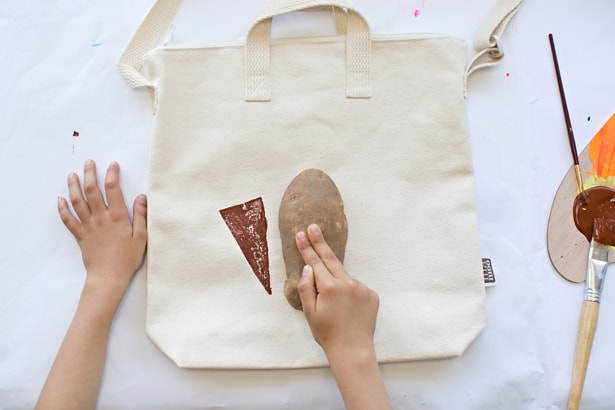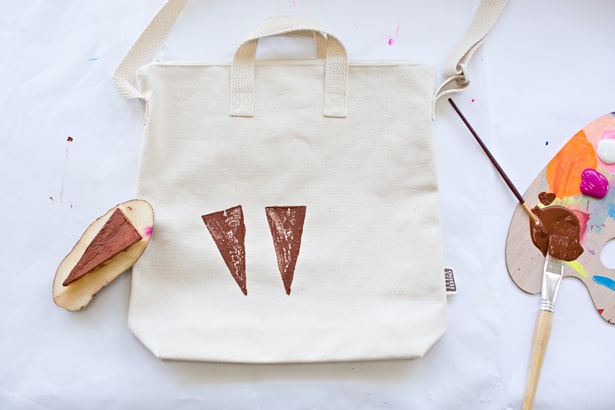 Step 2. Use your paint brush to coat a layer of paint to your potato stamp. Apply firmly where you want it placed on the bag and remove. Allow to dry completely. Use a small paintbrush to add details like sprinkles. You're done!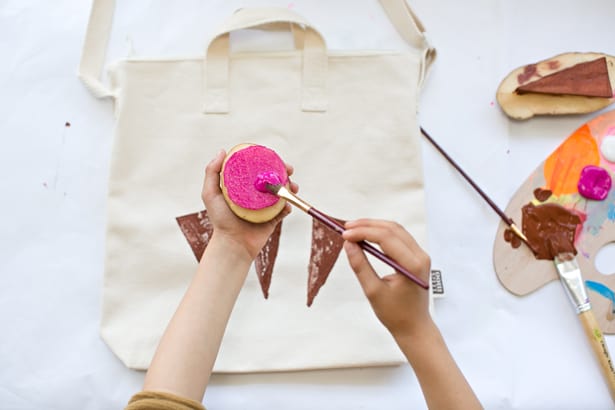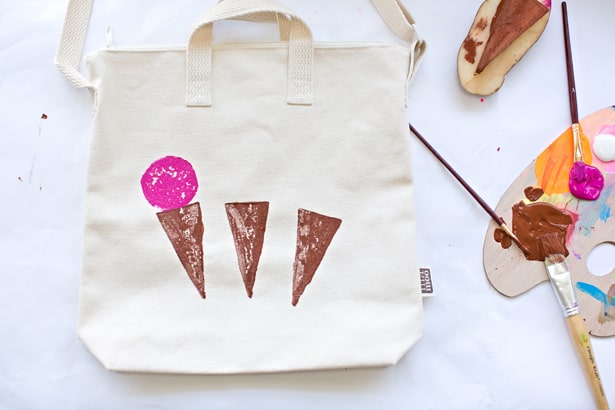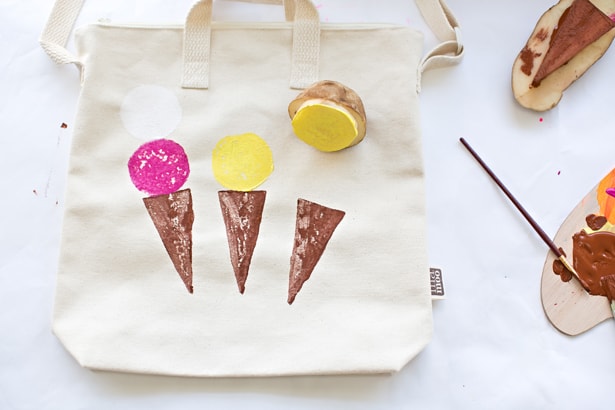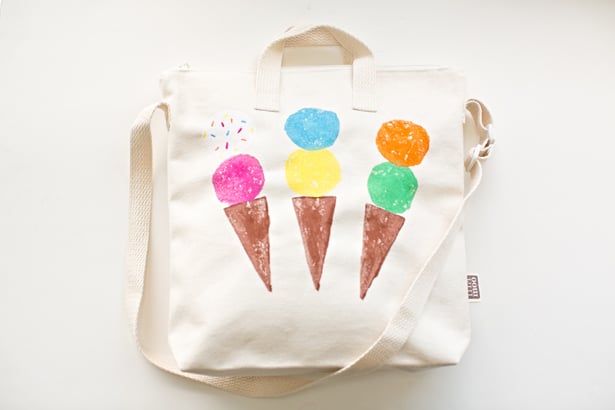 This cute ice cream bag is the perfect summer tote for kids to take to the library, farmer's market or any fun outdoor adventures!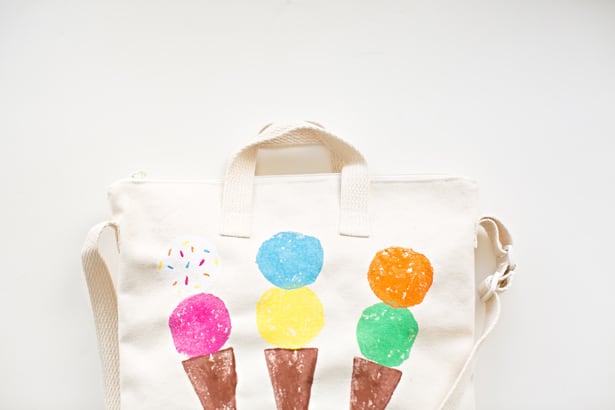 Have you tried potato stamping? Let us know in the comments!
Anna is the mom and founder of Mamoo Kids, a line of awe-inspiring bags for adventurous kids with stuff to do and places to go. Mamoo Kids all natural cotton bags are made in San Francisco, CA. Anna is thrilled to be sharing easy kids bag DIY's and simple sewing tutorials for kids with us. Follow Mamoo Kids on Pinterest, Facebook, Twitter and Instagram.