Want to give an extra special Valentine favor that will have kids bubbling over with excitement? Try making this easy pink bubble solution with handmade heart wands. A free printable is included to package it all up into one sweet gift!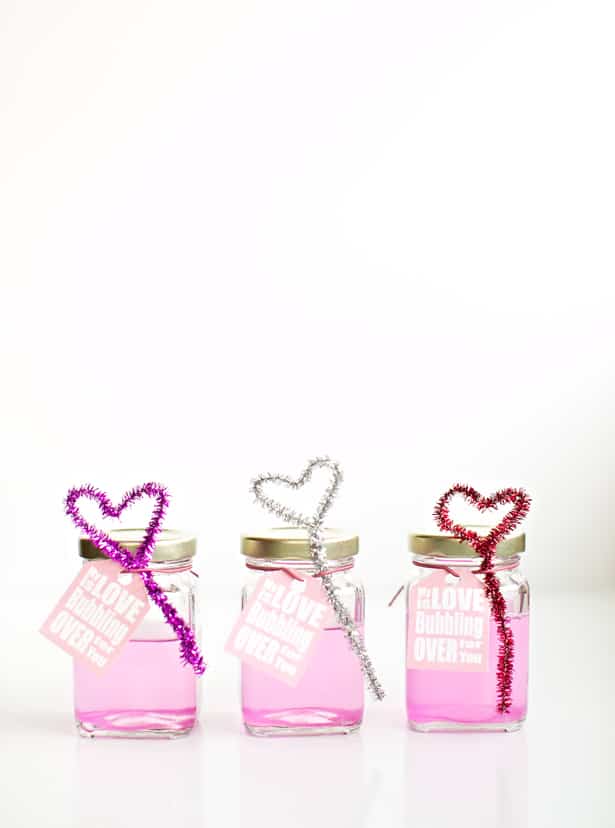 DIY Pink Bubble Solution with Heart Wands – Materials:
– 1 cup warm water
– 1/4 cup clear dishwashing detergent
– 1 tablespoon glycerin (this is what makes the bubbles viscous. You can also substitute corn syrup)
– pink washable paint
– pipe cleaners
– small jars (like these)
– Bubbling Over printable tags, string
Instructions: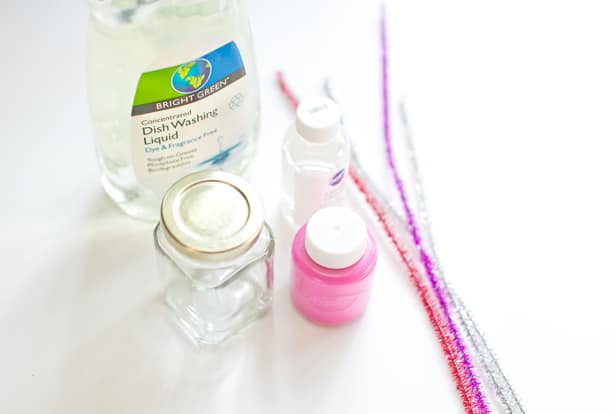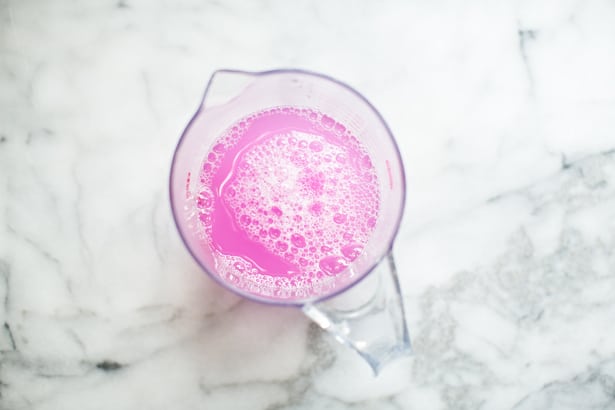 Step 1. Add warm water, detergent and glycerin to a container, mix well and add a few drops of paint until you achieve the color you want. Mix well. Add to jars. The recipe makes enough to fill 4 jars, you can of course double the recipe to make more.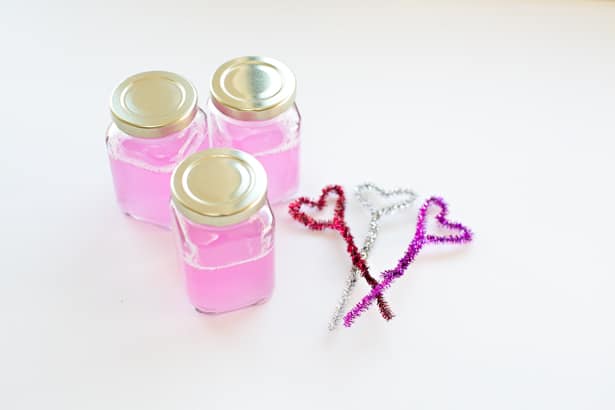 Step 2. To make the wands, take a pipe cleaner and curve it to make a small circle, gently press down the circle to make a heart shape. Twist any excess pipe cleaner through the other end of the stick. Cut wand to size.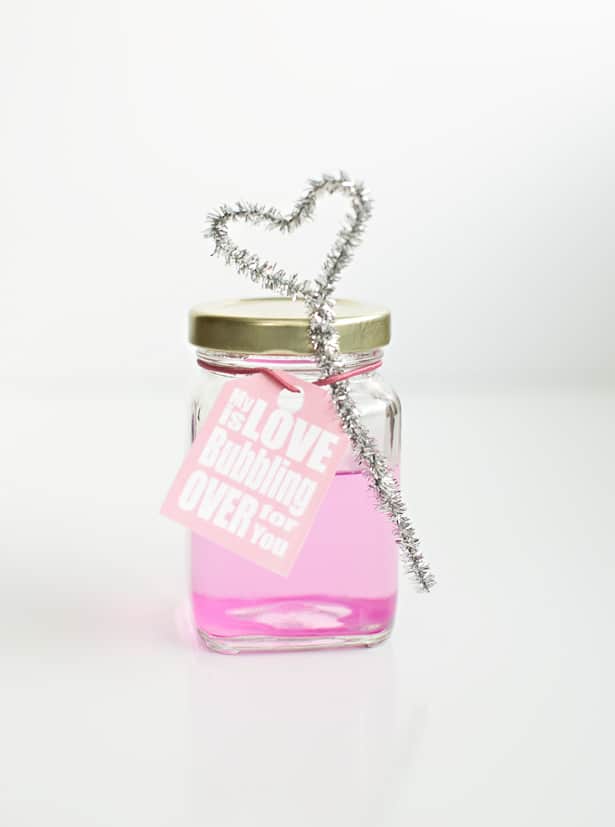 Step 3. Download the free printable tag and string through attaching a blower to each jar.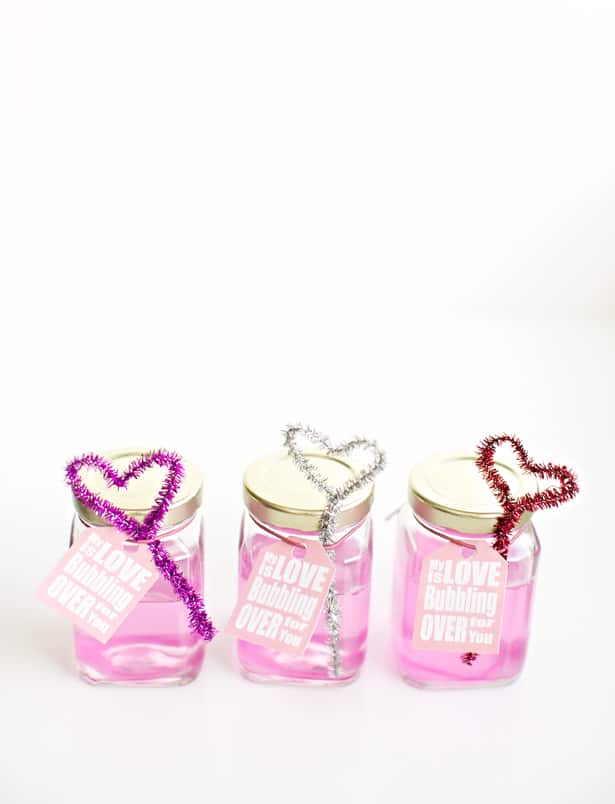 These homemade bubble jars are an easy and cute way to celebrate Valentine's Day and make fun non-candy favors. As you can tell, we had lots of fun blowing bubbles to test them out 🙂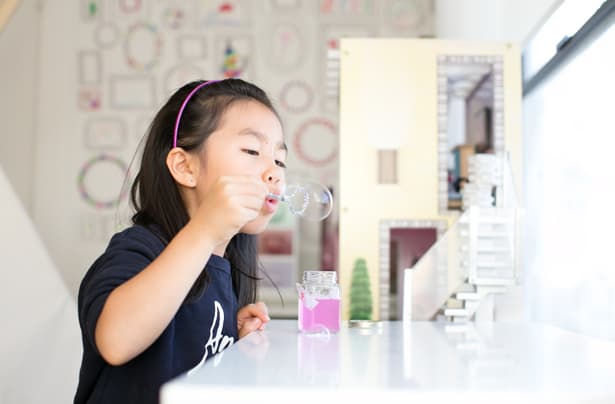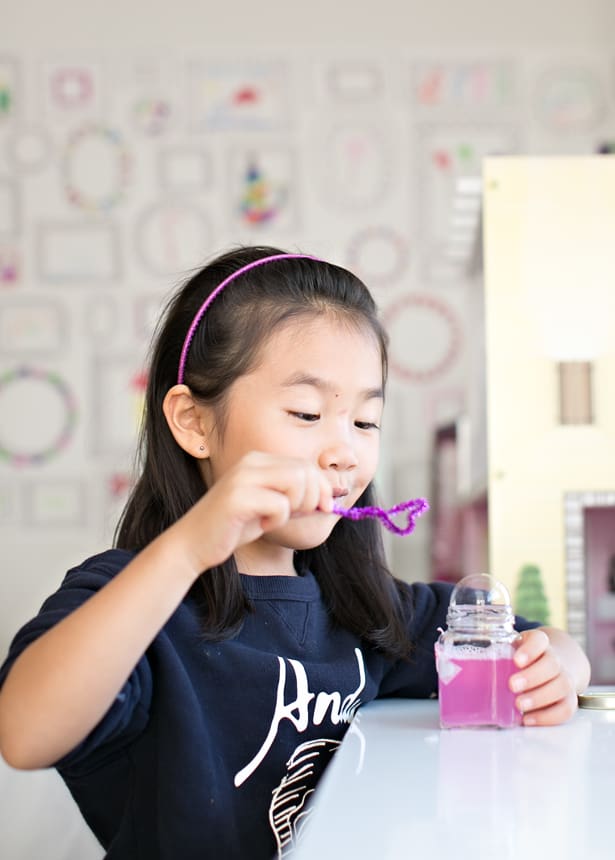 Take a look at more creative Valentine's Day ideas here!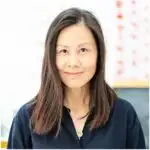 Agnes Hsu is a mom of three and has been inspiring parents and kids to get creative with easy activities and family friendly recipes for over 10 years. She shares her love for creative play and kids food to her 2MM+ followers online. Agnes' commitment to playful learning and kindness has not only raised funds for charity but also earned features in prestigious nationwide publications.