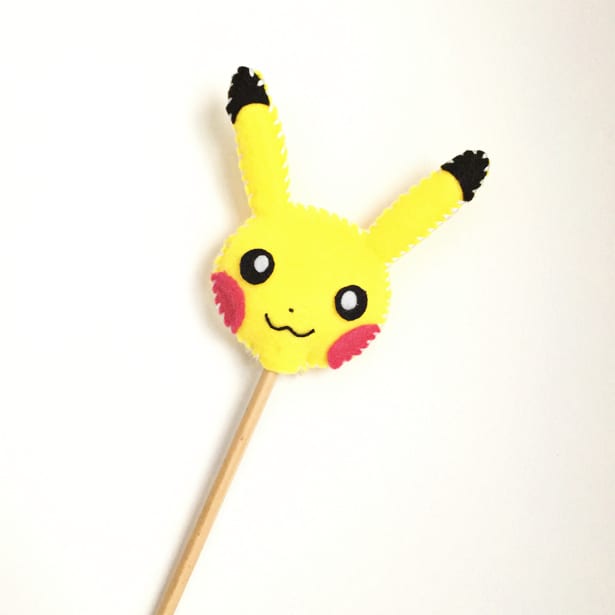 Going back to school is tough, you get into that summer lazy routine and it's hard to break the kids out of it… I'm having a rough time thinking about getting up at 6 in the morning again too. Make it a little better by giving the kids something to look forward to – this Pikachu felt pencil topper will make them excited about getting back to school.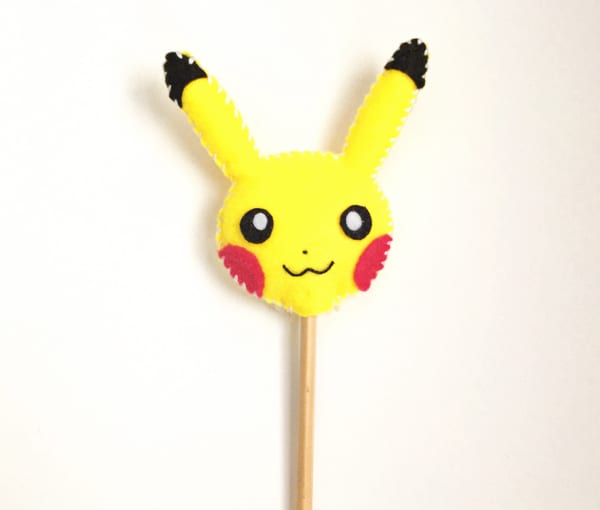 Pikachu Felt Pencil Topper – Materials:


Felt

Scissors

Fiber fill

Needle

Embroidery floss

Hot glue

Tacky glue
Free printable template: download HERE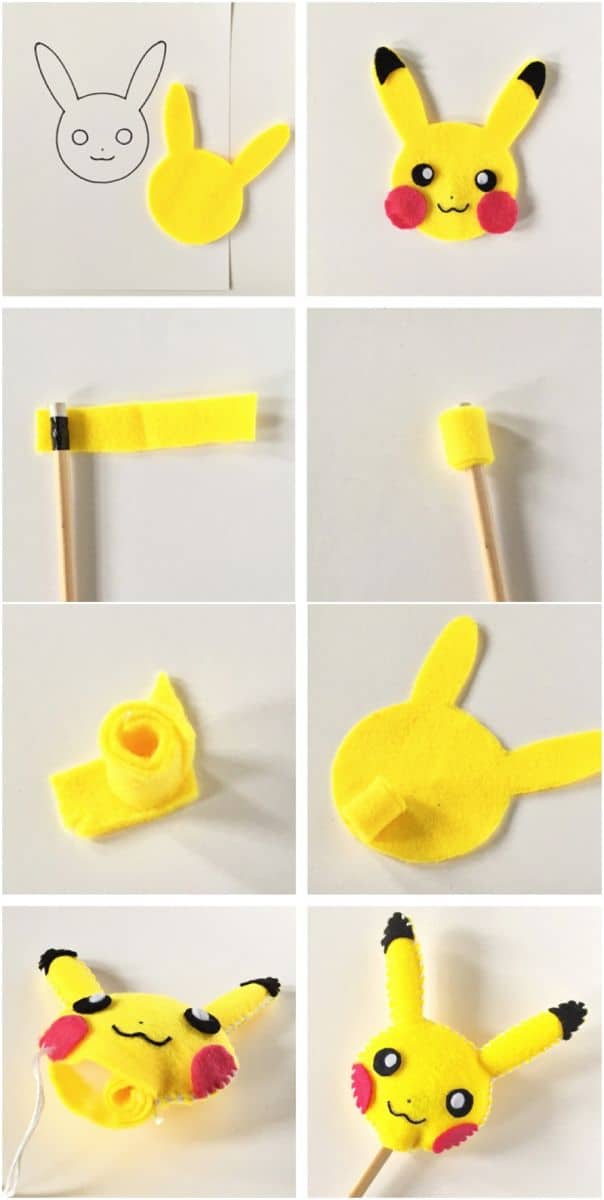 Step 1. Download and cut out the free printable pattern. Trace the pattern onto yellow felt, cut out two equal head shapes simultaneously.


Step 2. Cut out eyes, cheeks and the other details for the face and ears. For the mouth I just glued on a piece of black embroidery floss. The nose was the simplest one stitch I've ever done.


Step 3. Hot glue on all of the felt details.


Step 4. Cut a strip of yellow felt, I used some scraps, and wrap it around the top of the pencil, hot glue it together as you go just don't glue it to the pencil.


Step 5. Glue the rolled up piece of felt to the inside of the backing of the Pikachu head.


Step 6. Thread your needle and overlap the two pieces of felt. Begin stitching the edges all around, be sure to leave some space at the end to fill the Pikachu head with fiber fill.


Step 7. Stitch up the hole and glue the rolled up piece of felt to the top side of the Pikachu then it's ready to be placed on top of a pencil. "Pika Pika"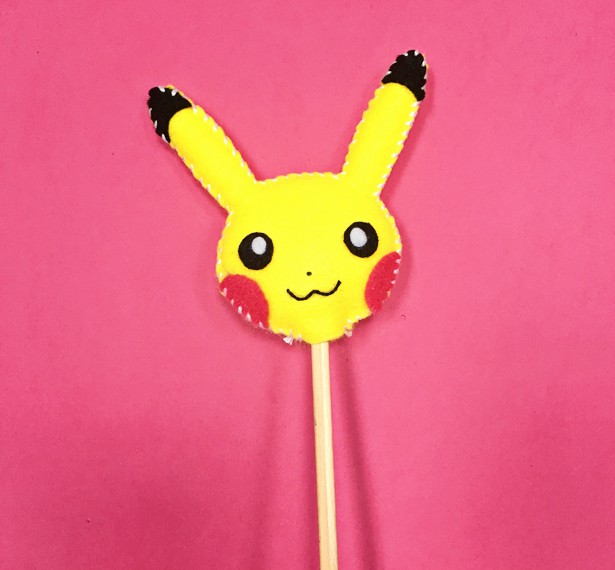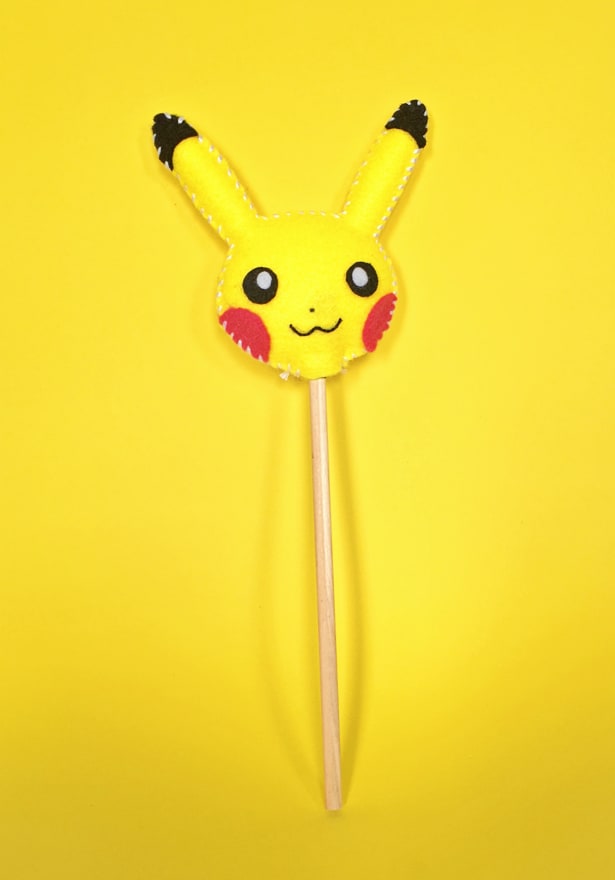 How are you celebrating back to school with the kids? Check out more cute Pokemon ideas!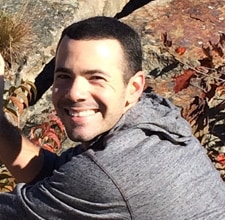 John Lavelle is an artist and art teacher who loves working with all things paper – cardstock, cardboard, foam board, tissue paper, and of course toilet paper tubes. John graduated from the School of Visual Arts with a Bachelors degree in cartooning and earned his Masters degree in Art Education.
Over the past few years, John has been working with young individuals who have ASD, which constantly keeps him on his toes and who are the inspiration behind the creative projects he prepares for their daily art classes. You can follow his latest projects on Instagram and on his site, theArt Dream.