Make a beautiful paper necklace and learn this simple technique for turning corrugated paper into beads! The perfect mommy and me necklace to show off.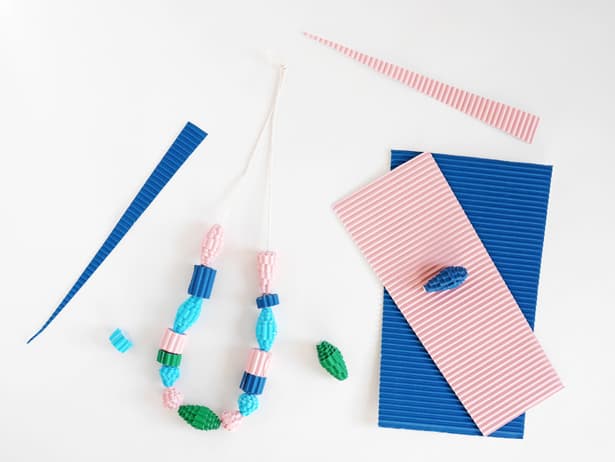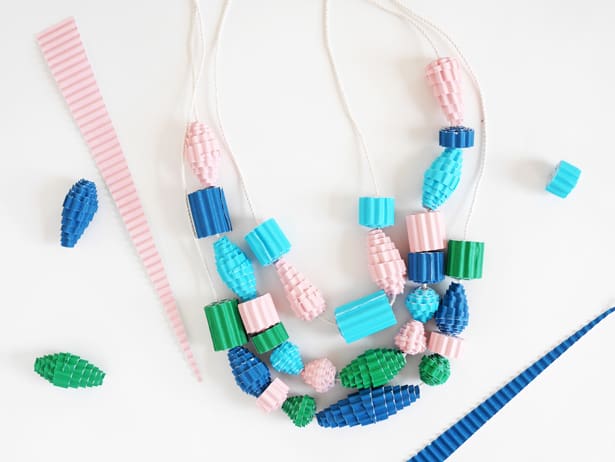 DIY Corrugated Paper Bead Necklaces – Materials:
Corrugated colored paper
String
Universal glue
Cutter
Straw
Ruler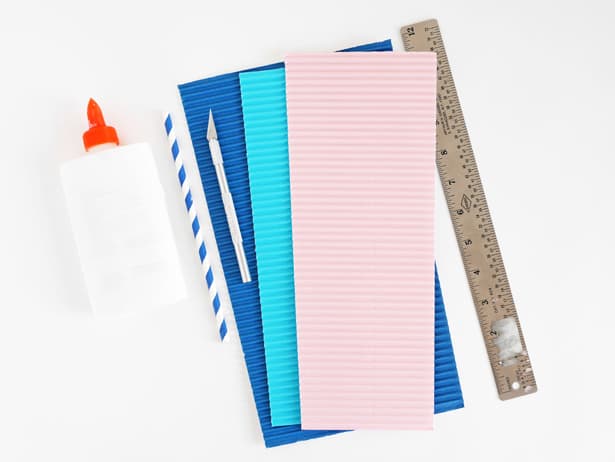 Instructions:
Step 1: Have all your supplies ready to work with.
Step 2: Cut out of your corrugated colored paper long rectangles strings as well as triangles ones. Larger the rectangles or triangle are, bigger your beads are going to be.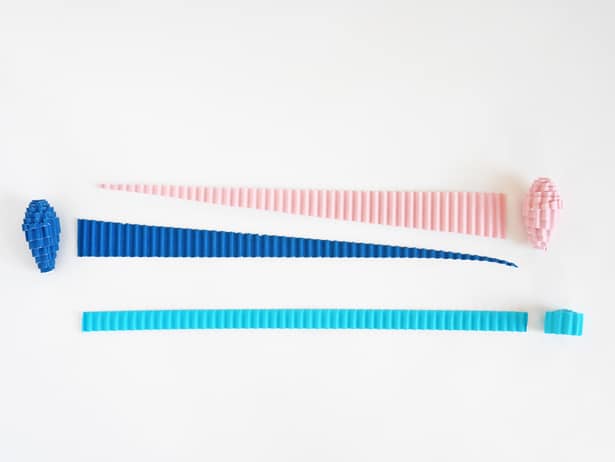 Step 3: Now put some glue all along your string; with the help of your straw start to roll until the end. Let's dry for around a minute and get rid of the straw.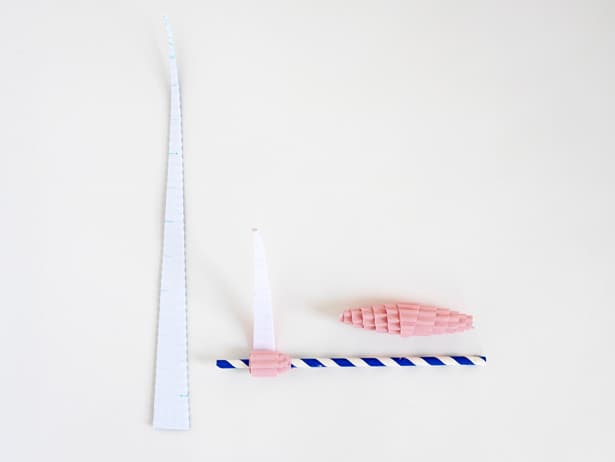 Step 4: Now it is time to make your own necklace. Organize your beads by colors and start to have fun and create your own necklace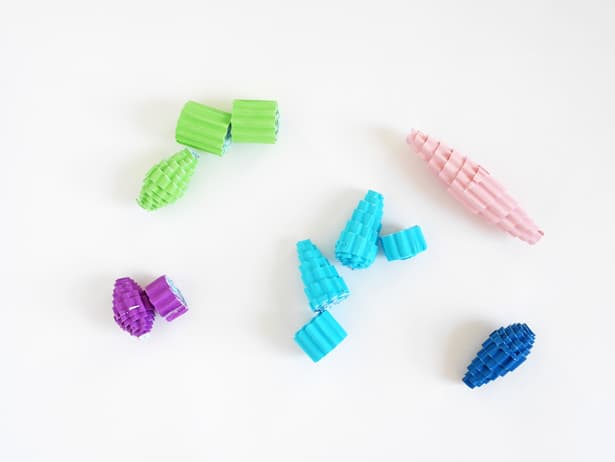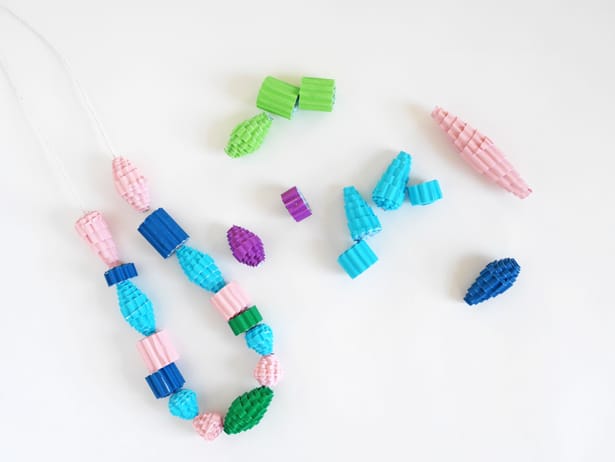 Aren't these so bright, colorful and fun?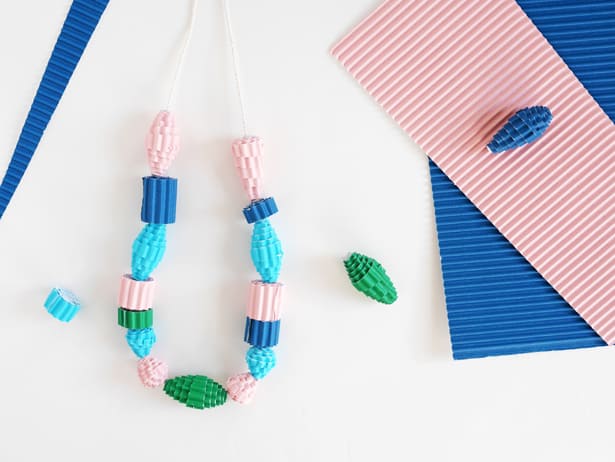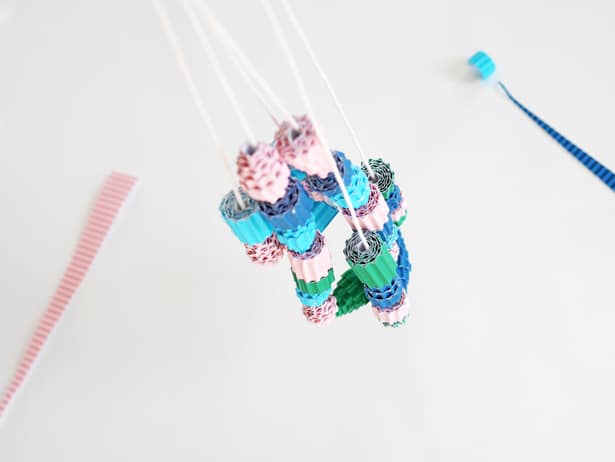 They're chic and stylish for both adults and kids!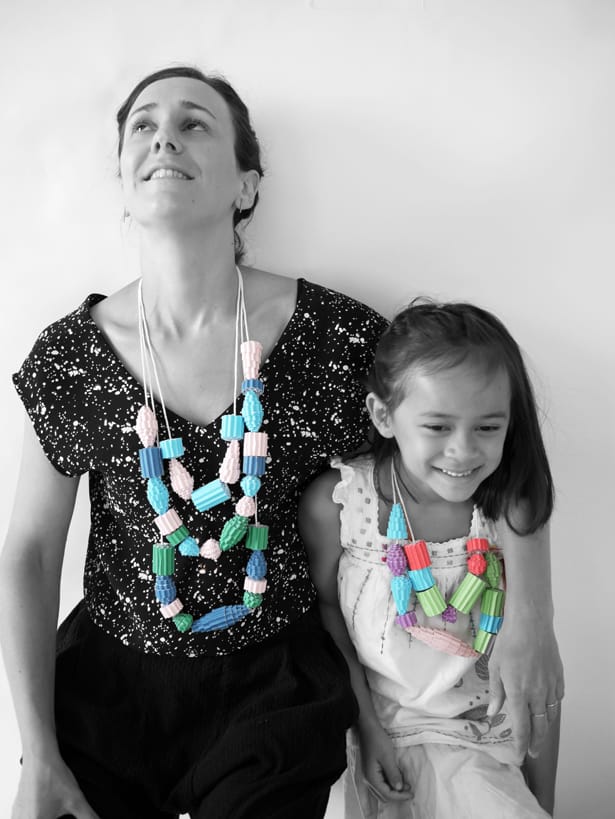 Have you ever tried making your own paper beads? What are your favorite ways to make necklaces?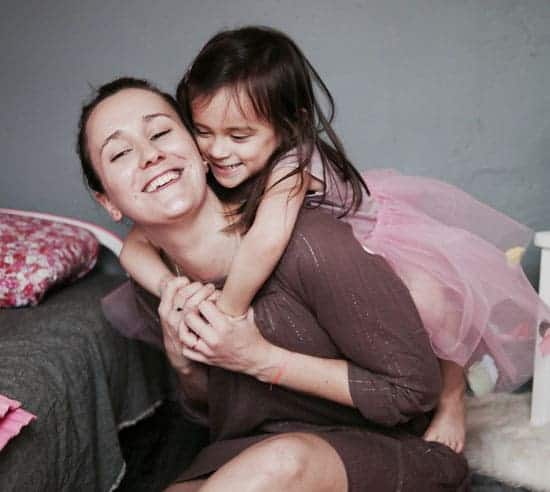 Marie-Laure, is an Architect first, a mom of two, but also a Do It Yourself kind of girl. She LOVES CRAFTING. Her blog La Maison de Loulou is a piece of her with simple and fun crafts, ideas, projects, and activities to do with your kids at anytime. Her children Louise and Roman are her inspiration and all the DIY's are made for them to have fun. Toys, games, costumes..she loves exploring the kids world with her own twist.