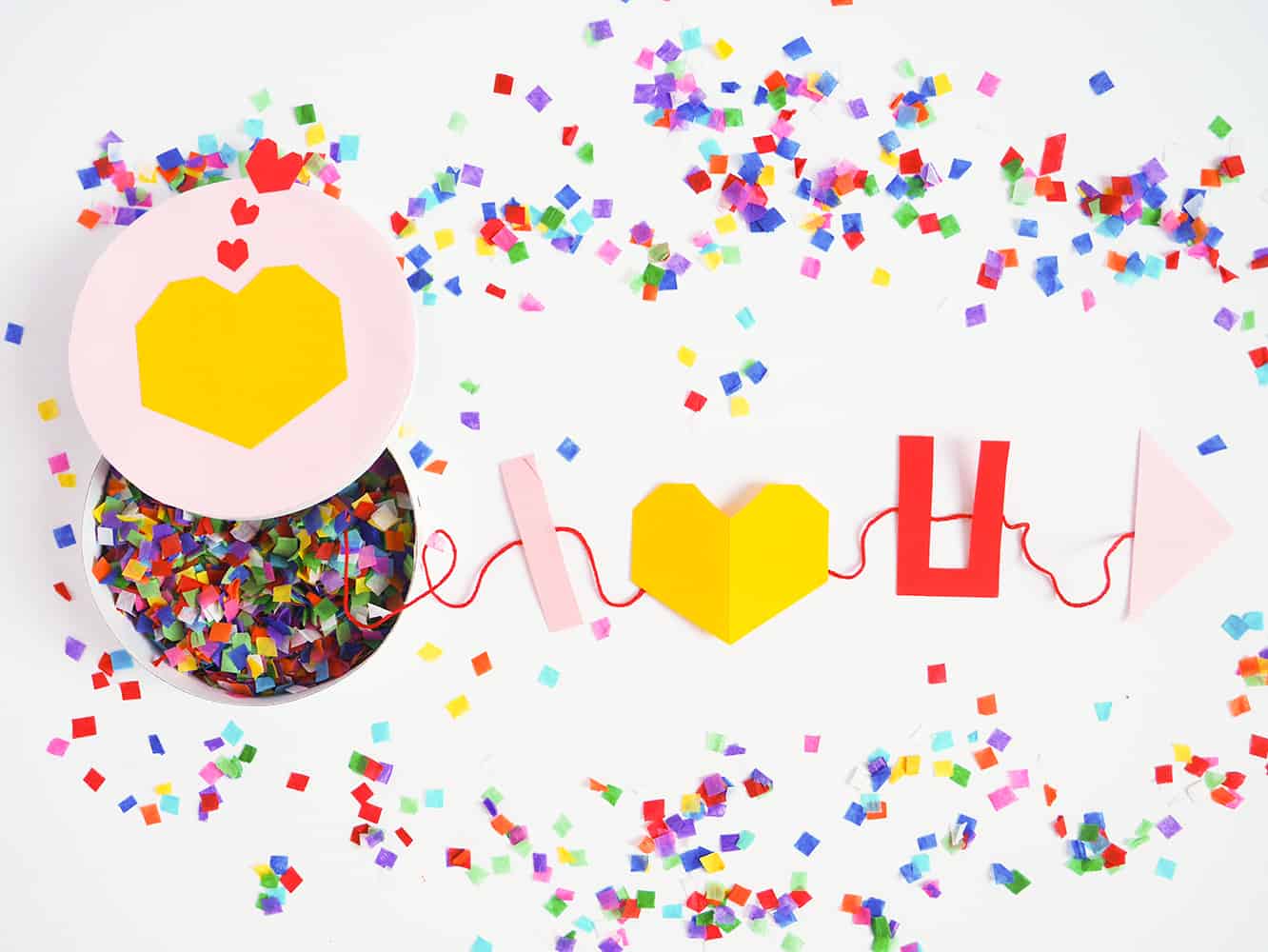 Make a fun Confetti I LOVE YOU box to surprise your kids or loved ones on Valentine's Day. Recycle a box, add some confetti, and cut out paper for an instant surprise in a box!
The kids will love receiving a heartful gift on this love-filled day.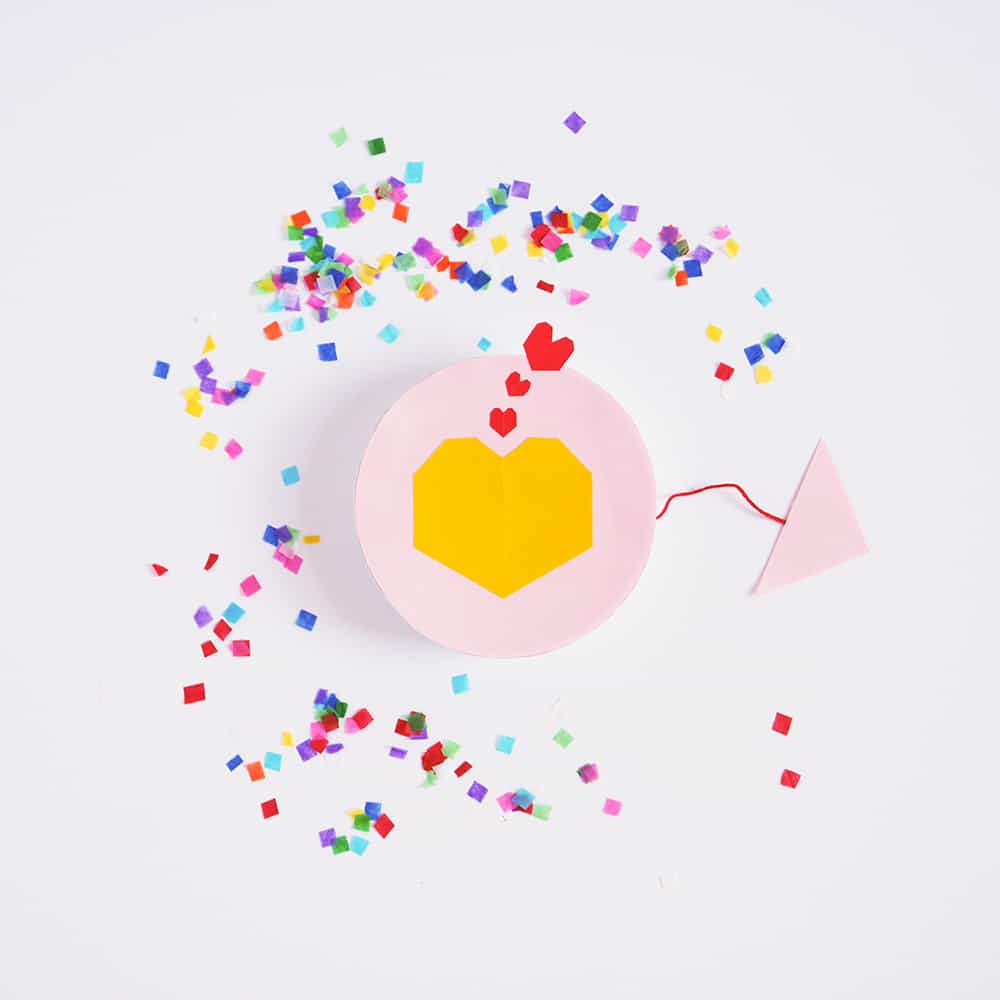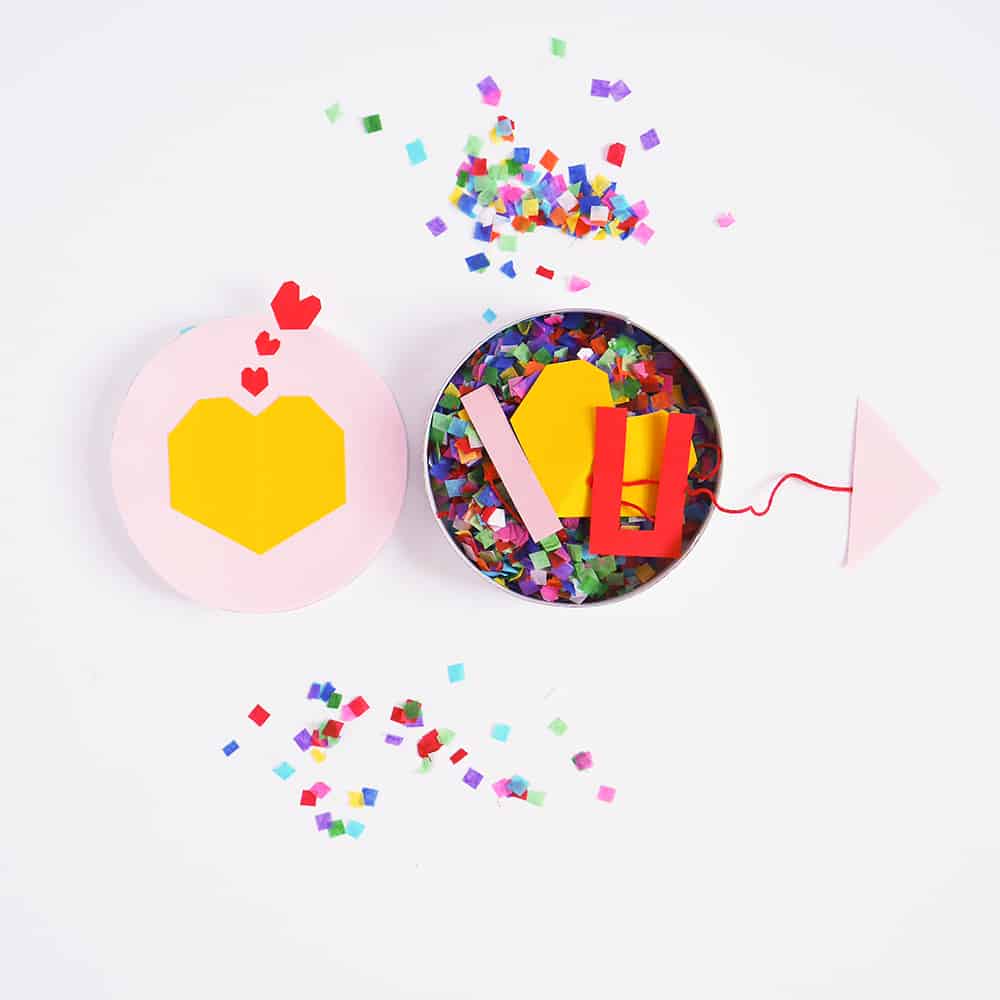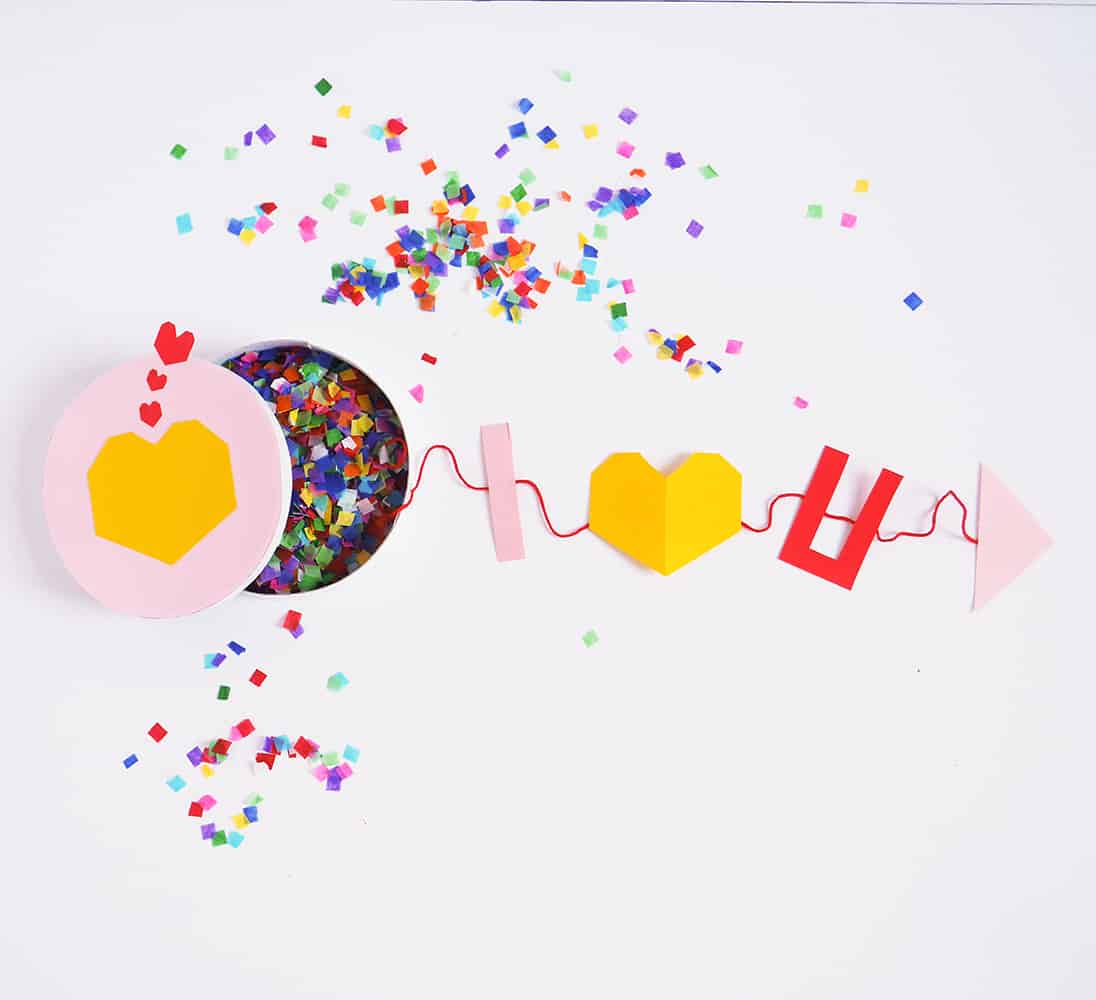 Confetti I Love You Box – Materials:
– cheese box (or any recycled round box)
– construction paper (various colors)
– glue
– scissors
– string
– confetti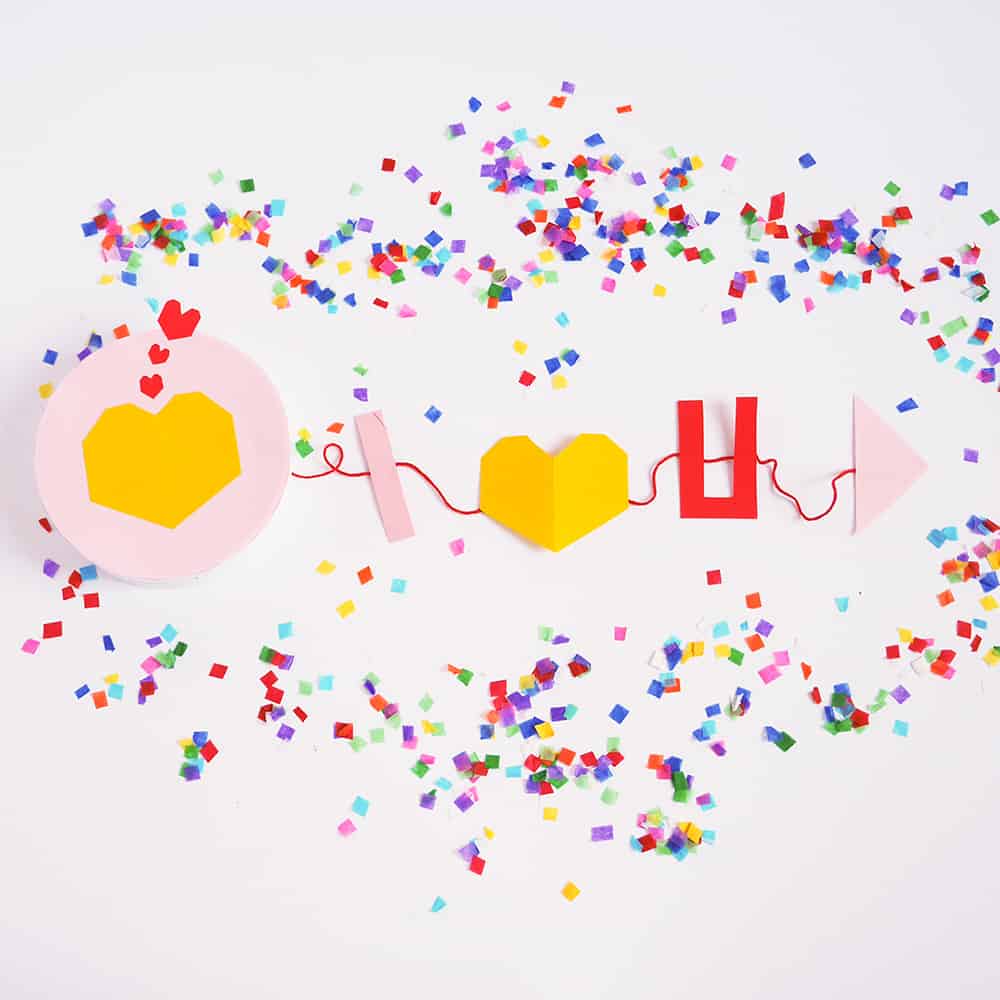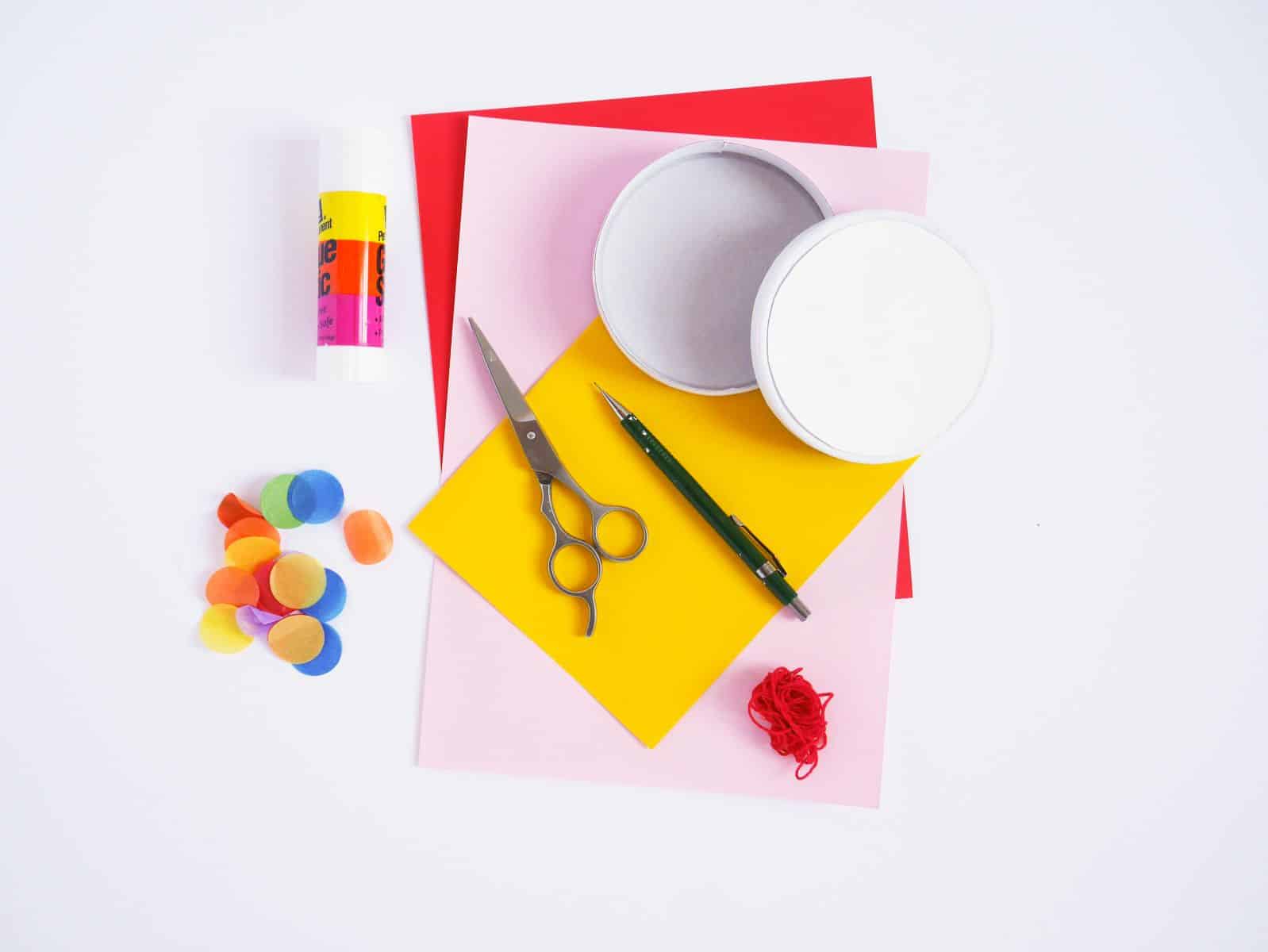 Instructions:
1. Take your cheese box and with the top, draw a circle on a piece of construction paper; cut and glue it on the top of your cheese box.
2. Decorate; cut some hearts and glue them.
3. With your colored construction paper, cut a rectangle for the "I" a "heart shape" and a "U" for the You! and last a triangle.
4. Glue these elements on your string; finish with the triangle.
5. Glue your string or tape it at the bottom of your box.
6. Add the confetti and the I Love You sign.
7. before you close the box let the triangle out with a bit of string.
You are done. Happy Valentine's Day!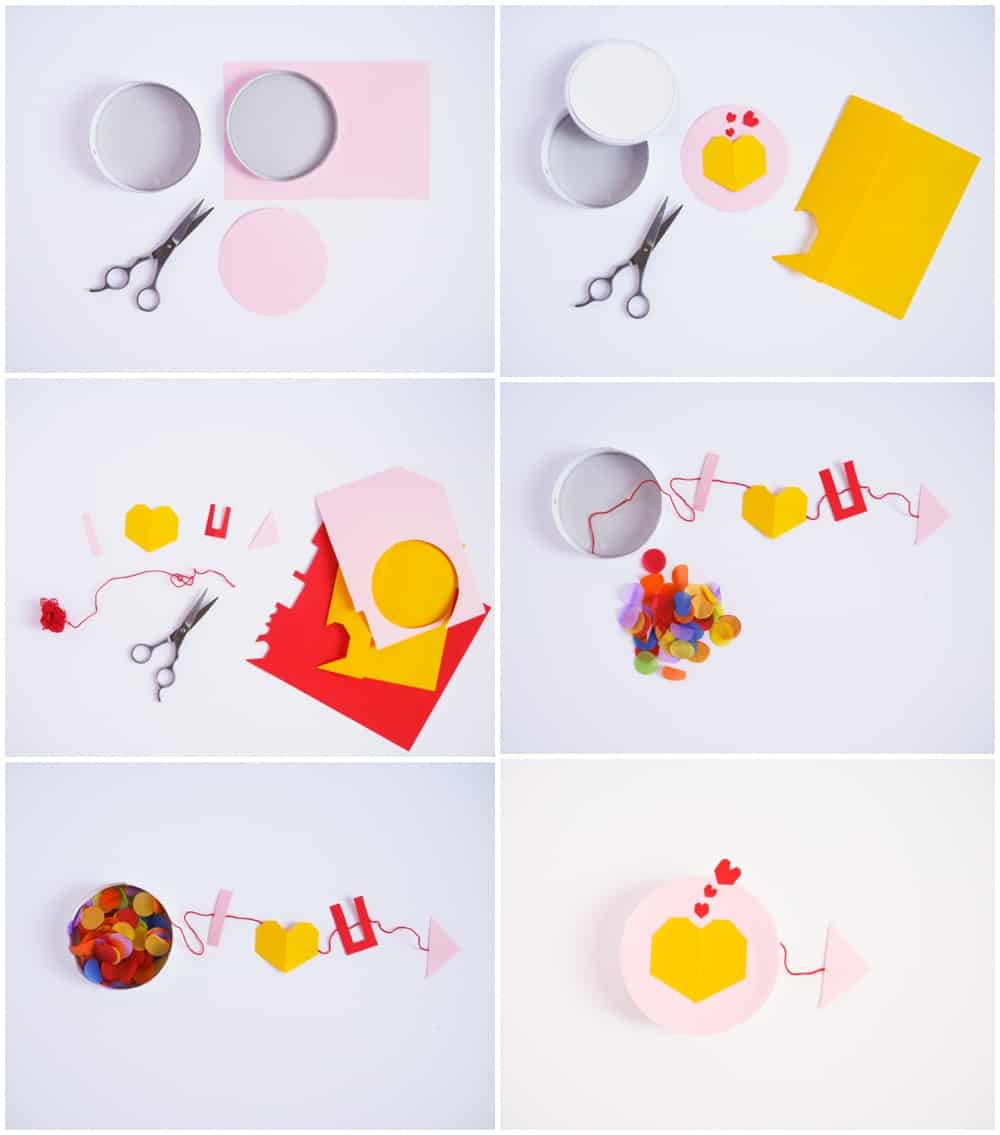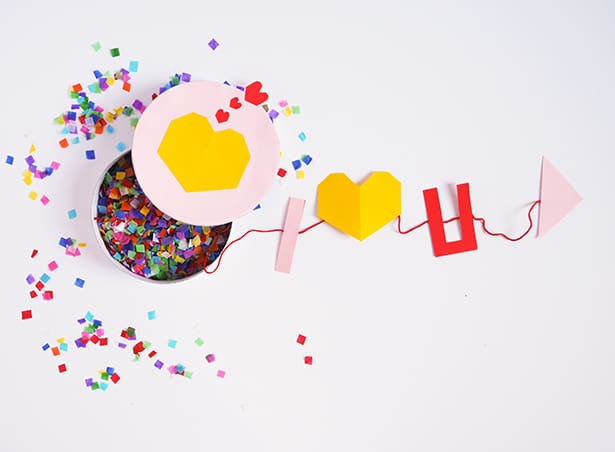 What are some fun ways you surprise your kids on Valentine's Day?

Check out lots more creative Valentine ideas for kids!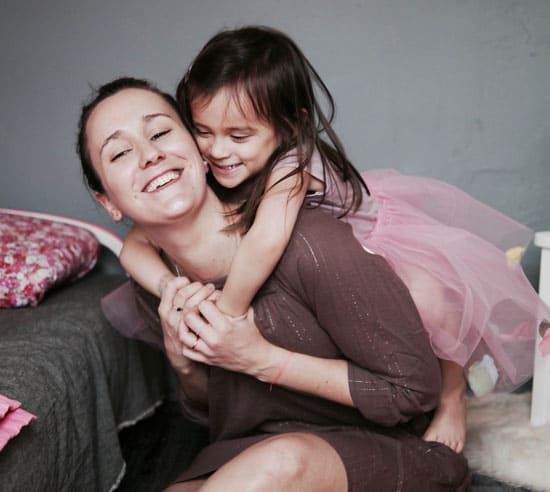 Marie-Laure, is an Architect first, a mom of two, but also a Do It Yourself kind of girl. She LOVES CRAFTING. Her blog La Maison de Loulou is a piece of her with simple and fun crafts, ideas, projects, and activities to do with your kids at anytime. Her children Louise and Roman are her inspiration and all the DIY's are made for them to have fun. Toys, games, costumes..she loves exploring the kids world with her own twist.