Make a cute bell ornament from a clay pot! These are so fun to jingle and will look adorable on your Christmas tree or as an ornament kids can make for a handmade holiday gift.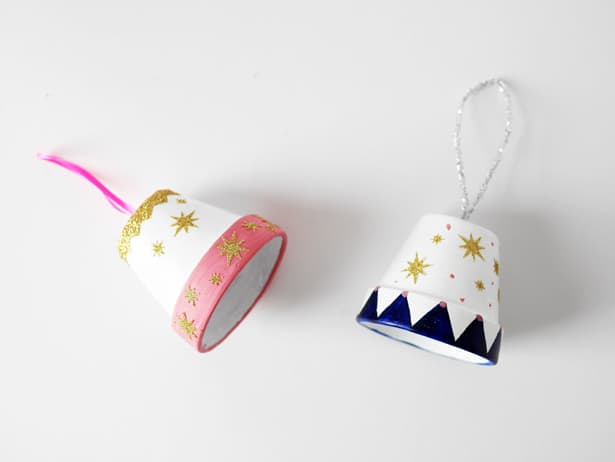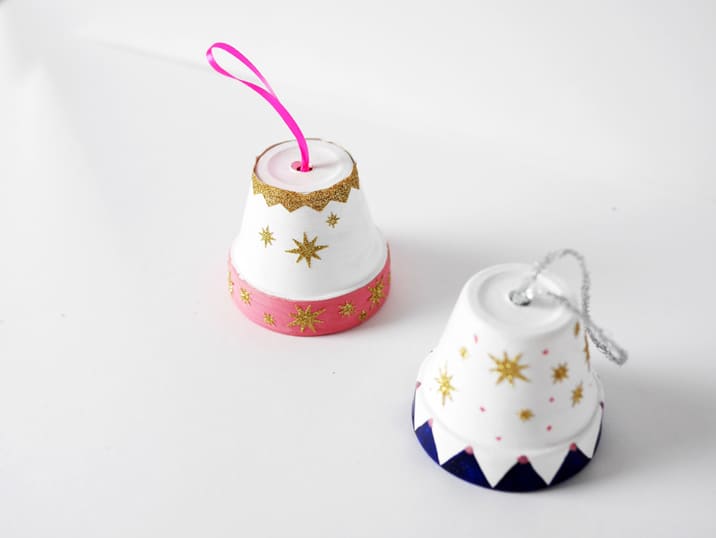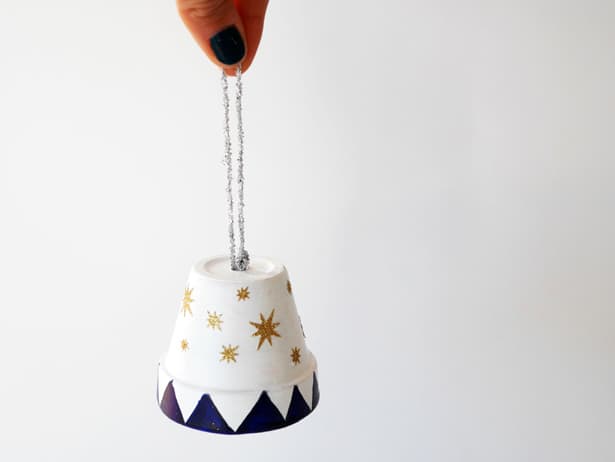 DIY Bell Ornament – Materials:
– A small clay plant pot
– Paint + paintbrush
– A bell
– Some twine
– A star punch
– Glue stick
– Sparkle paper or other wrapping paper of your choice
Instructions: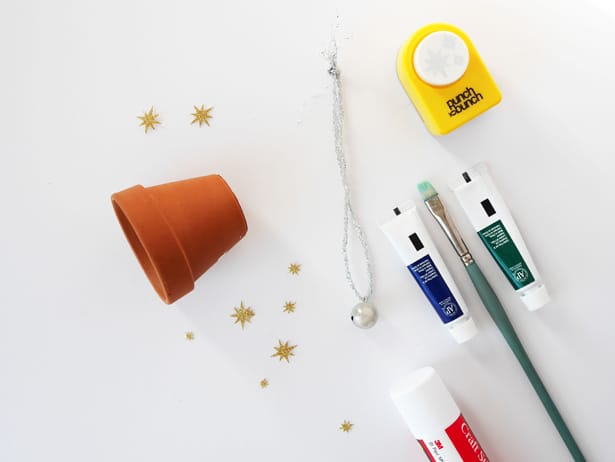 Step 1: Have all your supplies ready.
Step 2: Paint your plant pot in white or another color. Let dry, and start to decorate.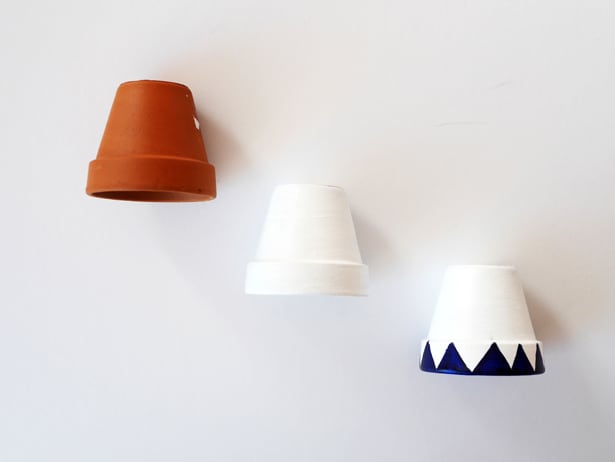 Step 3: Glue on your pot stars cut out from your punch; finish your pot decoration. Now it is time to put it all together. Pass your twine through your bell and make a knot. Then pass the twine & bell to your pot and make another knot at the top. Just like shown on the picture.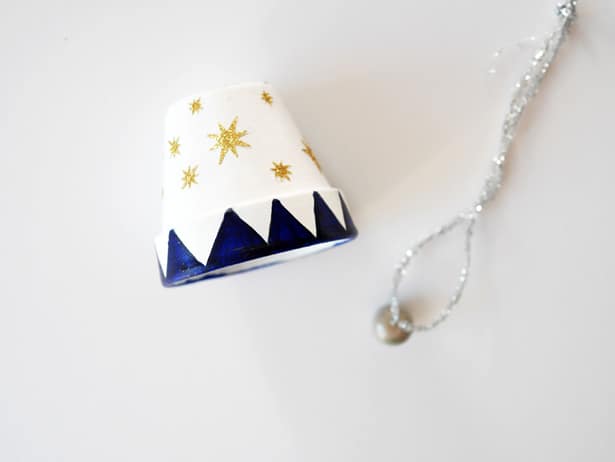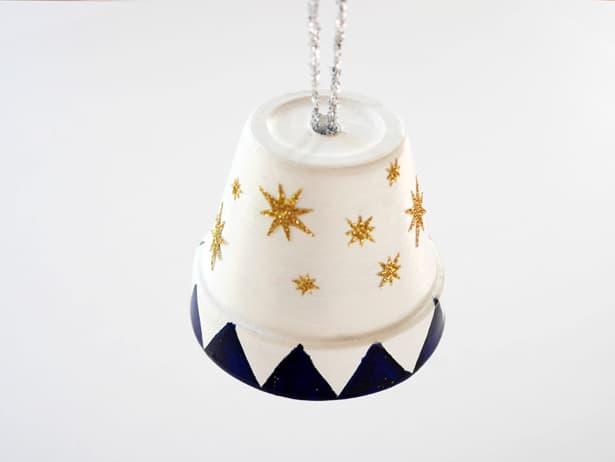 That is it!
Now you have a pretty bell ornament to add to your tree!
Are you making handmade ornaments this year? Check out more festive holiday ideas for kids!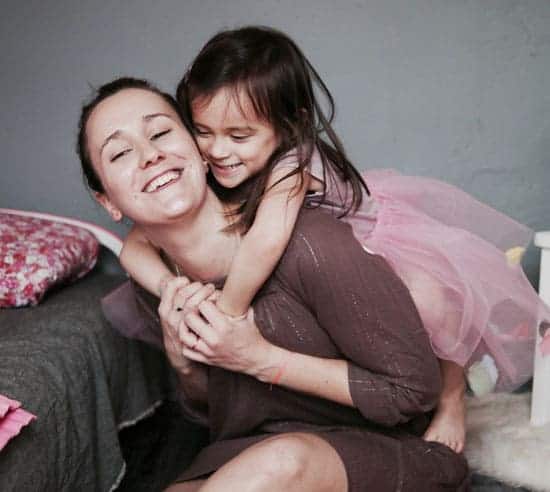 Marie-Laure, is an Architect first, a mom of two, but also a Do It Yourself kind of girl. She LOVES CRAFTING. Her blog La Maison de Loulou is a piece of her with simple and fun crafts, ideas, projects, and activities to do with your kids at anytime. Her children Louise and Roman are her inspiration and all the DIY's are made for them to have fun. Toys, games, costumes..she loves exploring the kids world with her own twist.