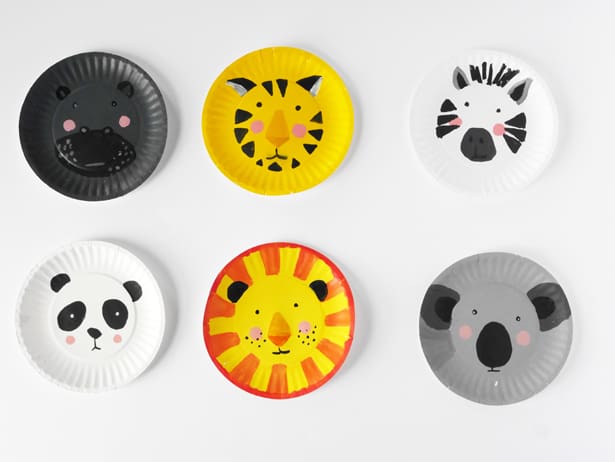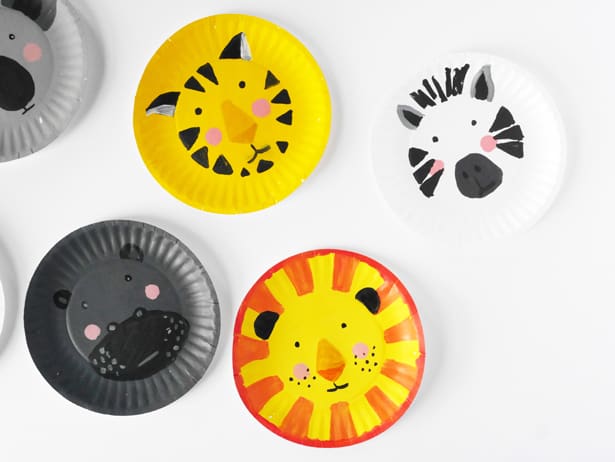 Paint some of your kids' favorite animals onto paper plates for fun pretend play or decor on the wall. All you need are paintbrushes, paints, a pencil and some paper plates!
Follow the templates below to draw your own animal faces. Older kids can do these as well! Let your animal friends dry and either hang them up for some silly fun or play with them!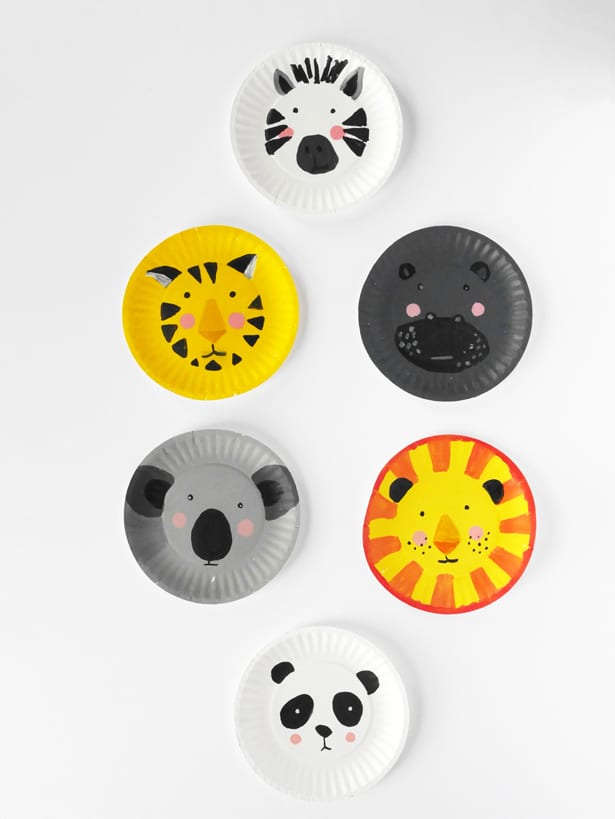 You'll need blank white paper plates, paints and brushes as well as a pencil to draw the outlines.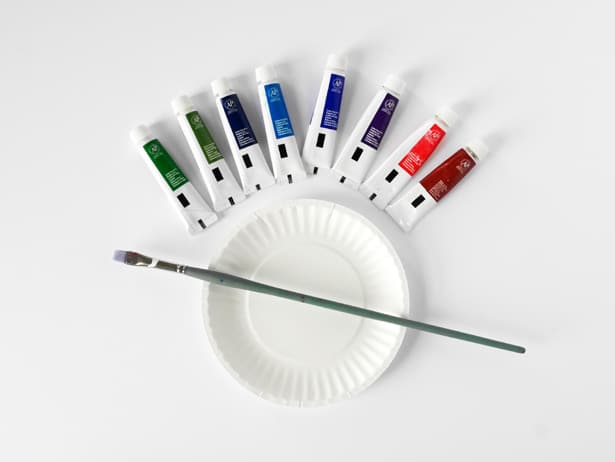 Follow the guides below to make your own animal paper plate faces.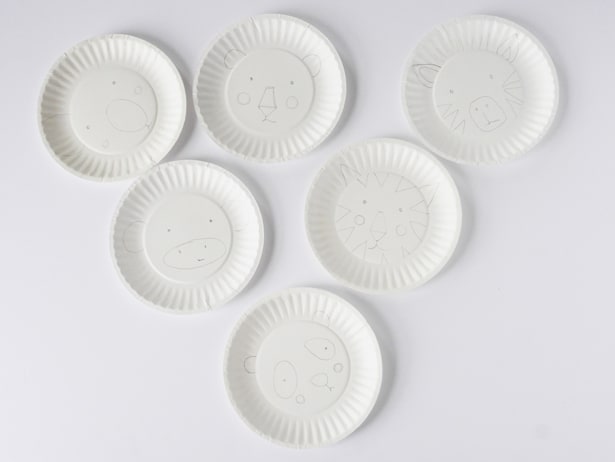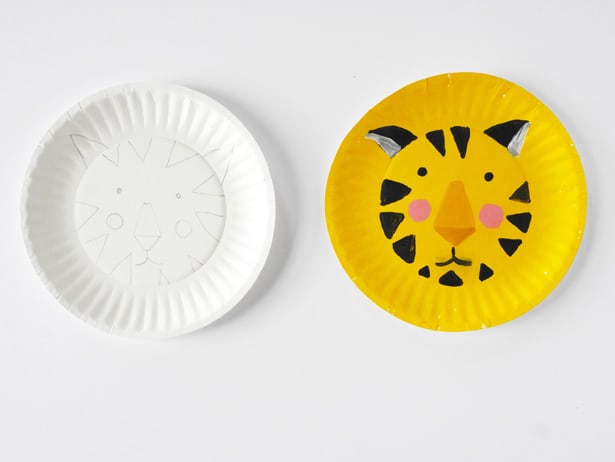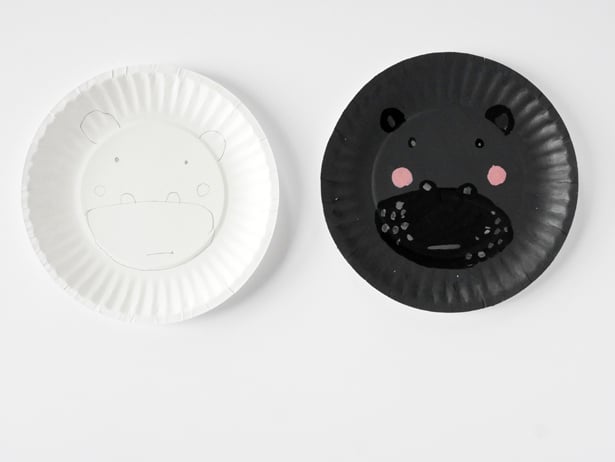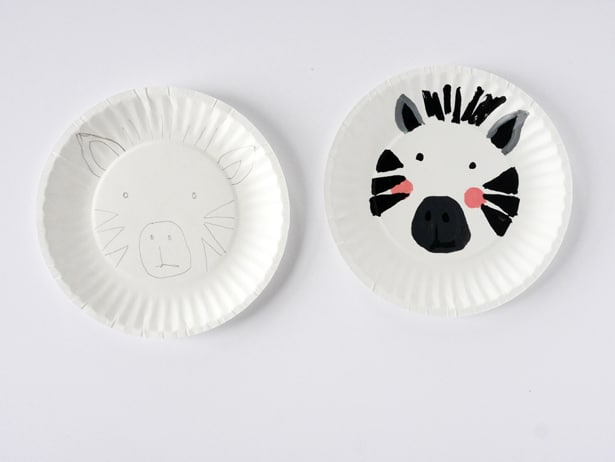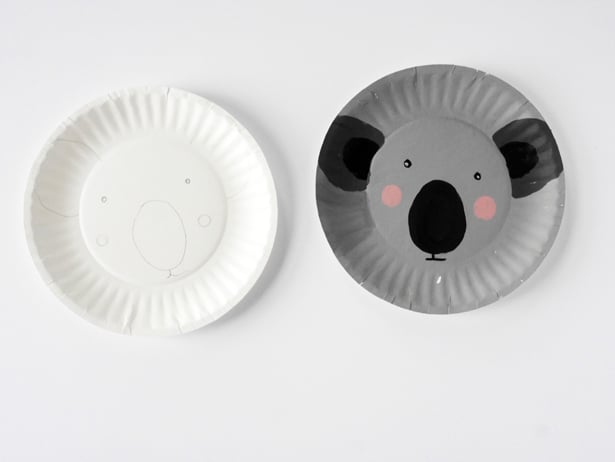 Make sure to let your plates dry thoroughly before playing with them.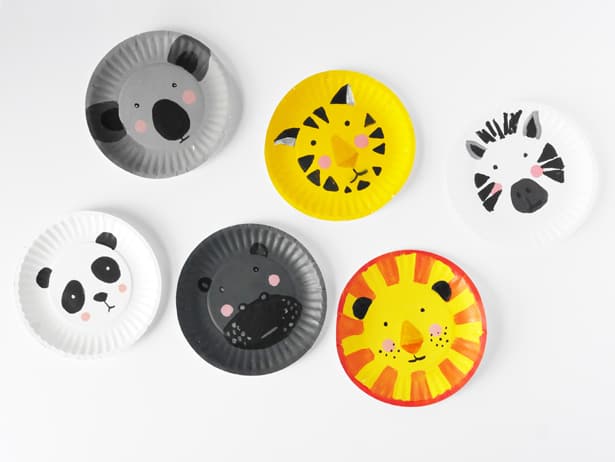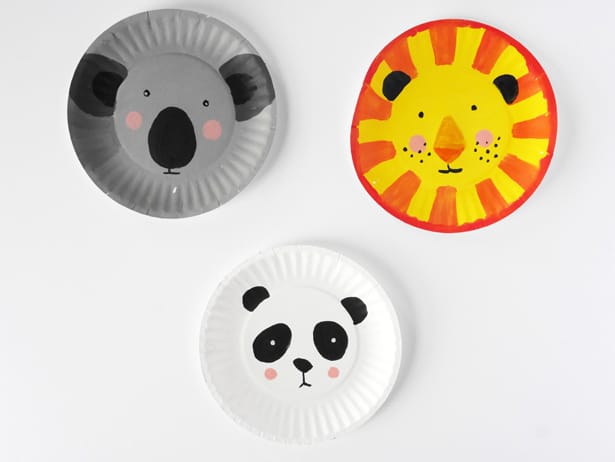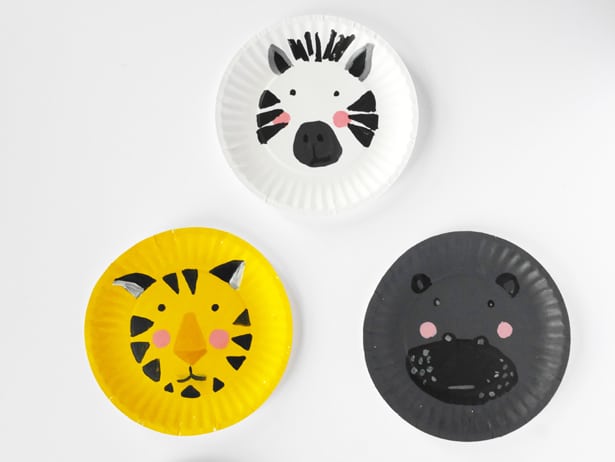 What are your favorite paper plate crafts? Check out more creative paper plate ideas!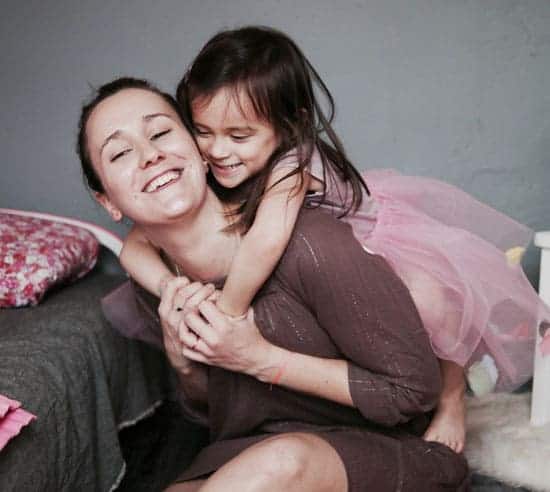 Marie-Laure, is an Architect first, a mom of two, but also a Do It Yourself kind of girl. She LOVES CRAFTING. Her blog La Maison de Loulou is a piece of her with simple and fun crafts, ideas, projects, and activities to do with your kids at anytime. Her children Louise and Roman are her inspiration and all the DIY's are made for them to have fun. Toys, games, costumes..she loves exploring the kids world with her own twist.