Have you hear of the Dinovember project? Started by creative parents, Refe and Susan Tuma, this creative movement makes the month of November all about dinosaur invasions. That is cute, up-to-no-good, play dinosaurs.
Each day in November, dinosaurs take over their home and their kids wake up to fantastic scenes like the ones below; of dinosaurs raiding the kitchen, making castles and knight costumes out of foil, and getting crazy with toilet paper.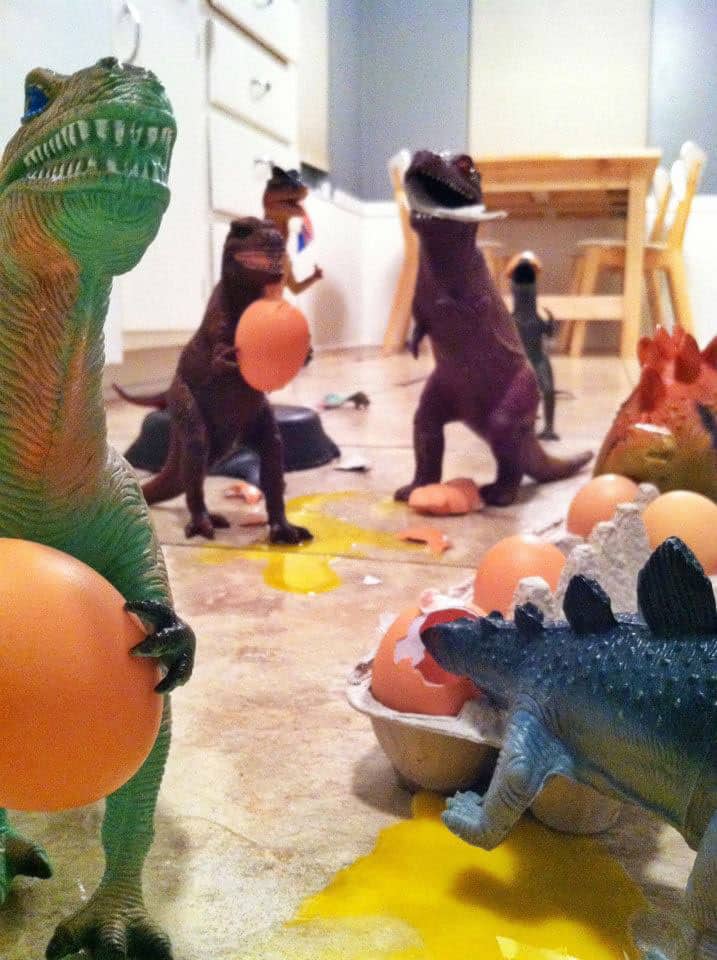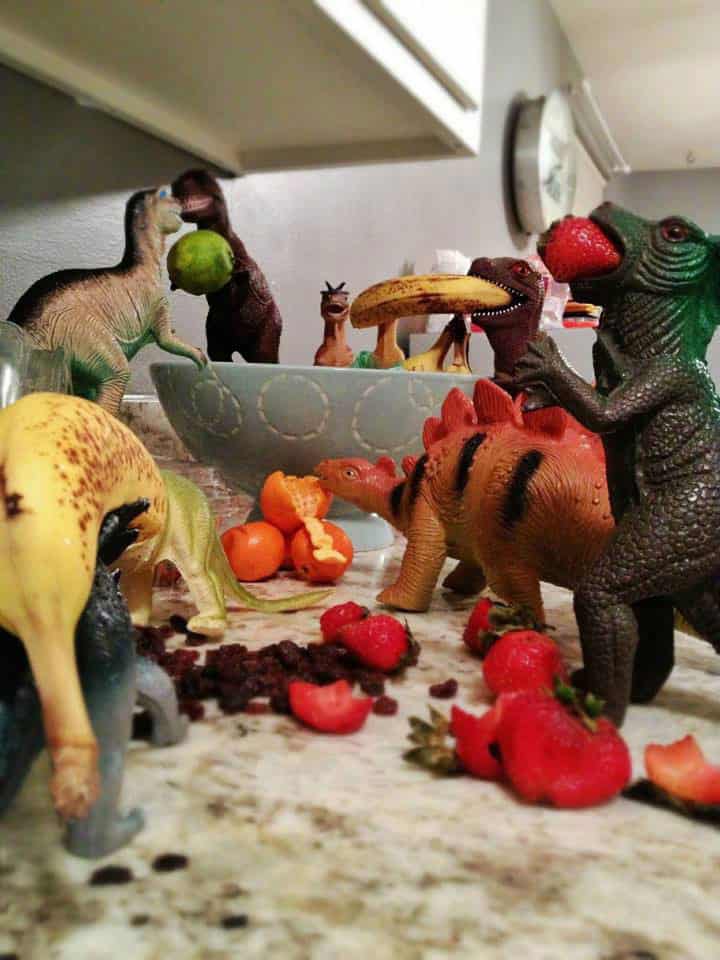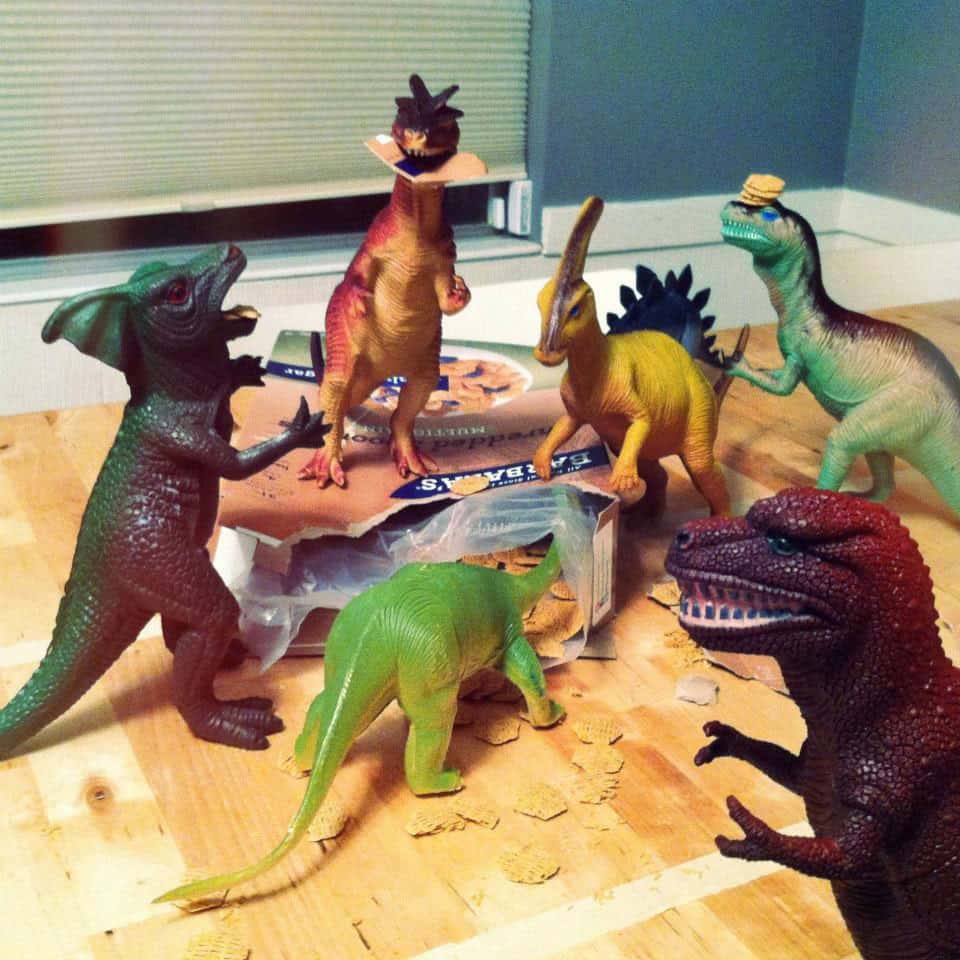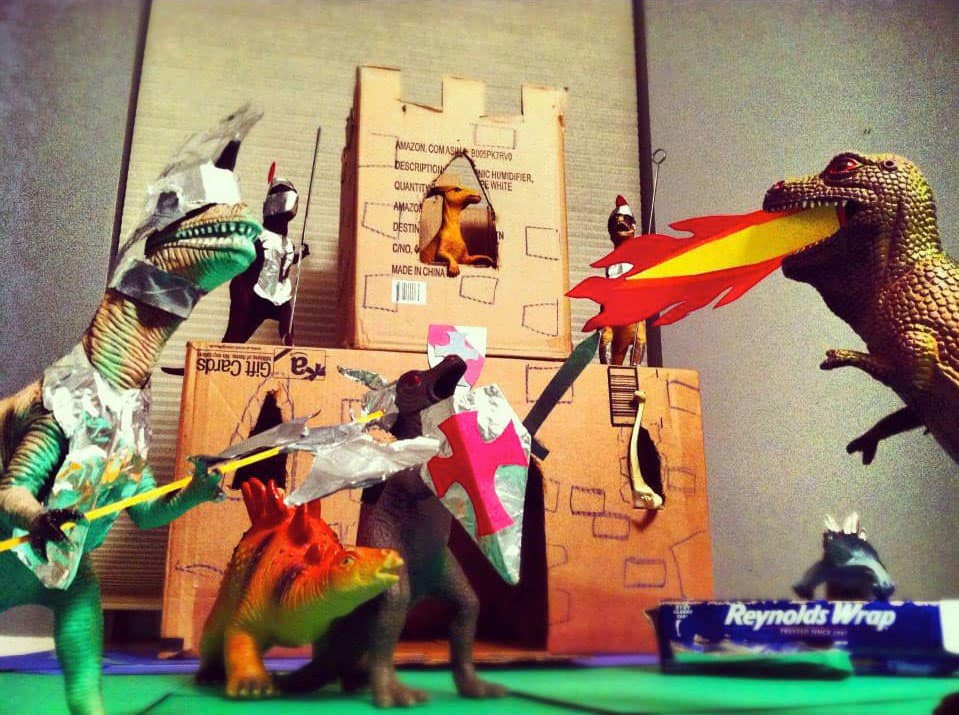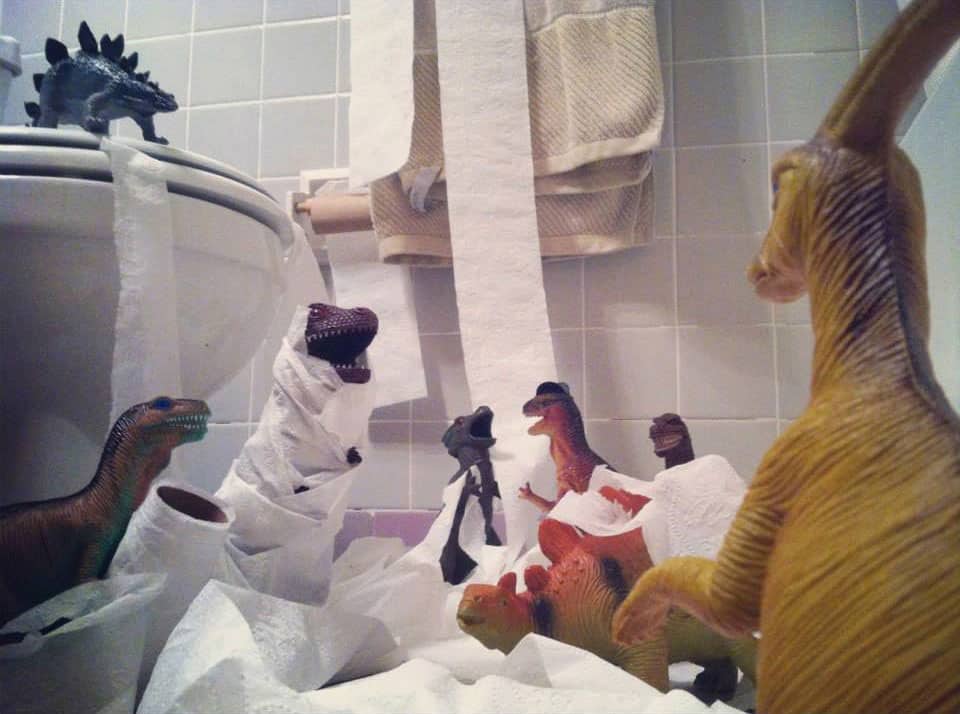 Why do they do this? As explained in an article in Medium, dad Refe explains "because in the age of Netlix and iPads, we don't want our kids to lose their sense of wonder and imagination." Simple, inspirational and so true.
The movement has grown on Dinovember's facebook page with over 216K fans who are counting down to the invasion coming this November 2014.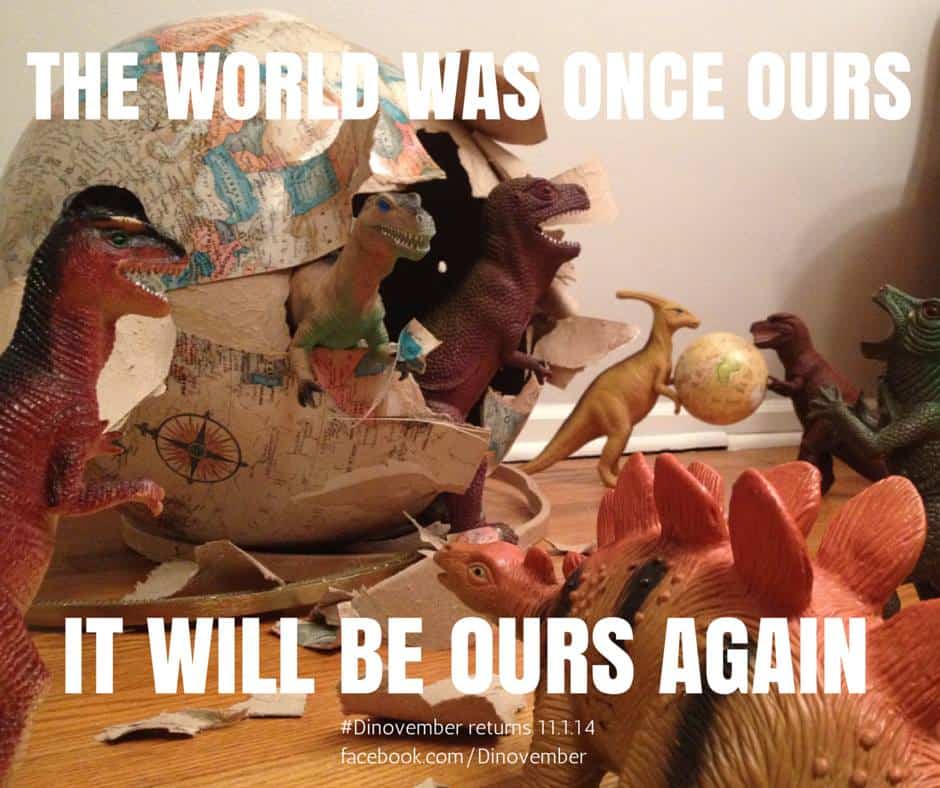 It's become so huge that the Tumas have just released a book which includes 80 unpublished photos and captions.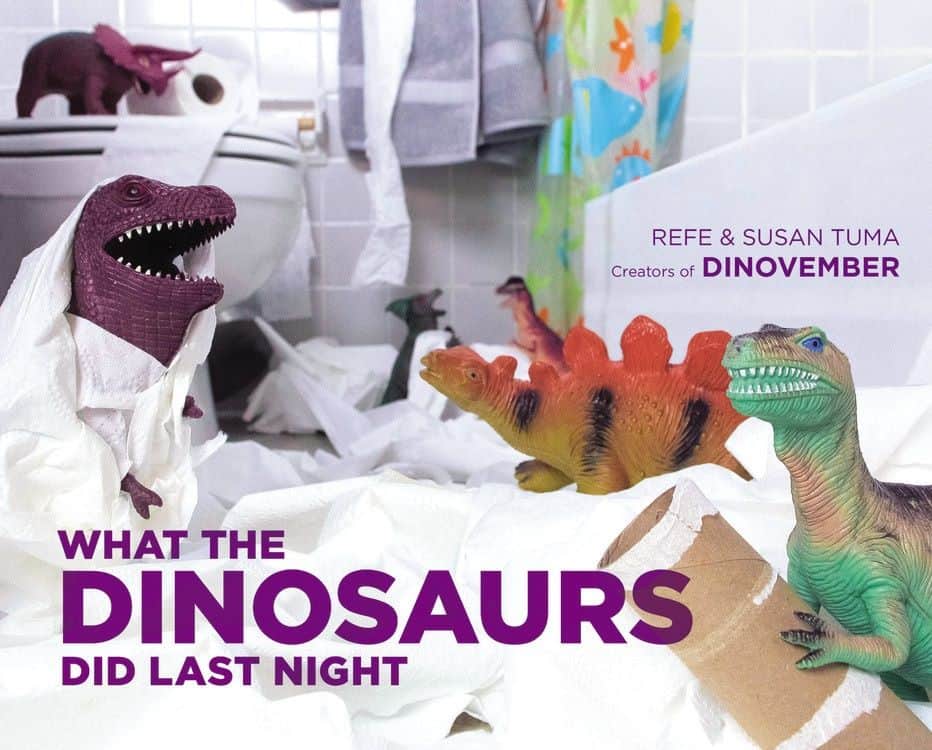 Follow Dinovember and their latest adventure coming soon, Nov 2014 on their Facebook fan page. You can also purchase the book here.
(All image credit: Dinovember)
(via Medium, Dinovember)