I've mentioned before what a fan I am of the fun and artistic brand behind Chooze Shoes. These bright and playful shoes capture the spirit of kids into their footwear. Not only is each shoe in a pair a bit differently designed from the other, the container they come in is an "art box" for kids to explore their creativity.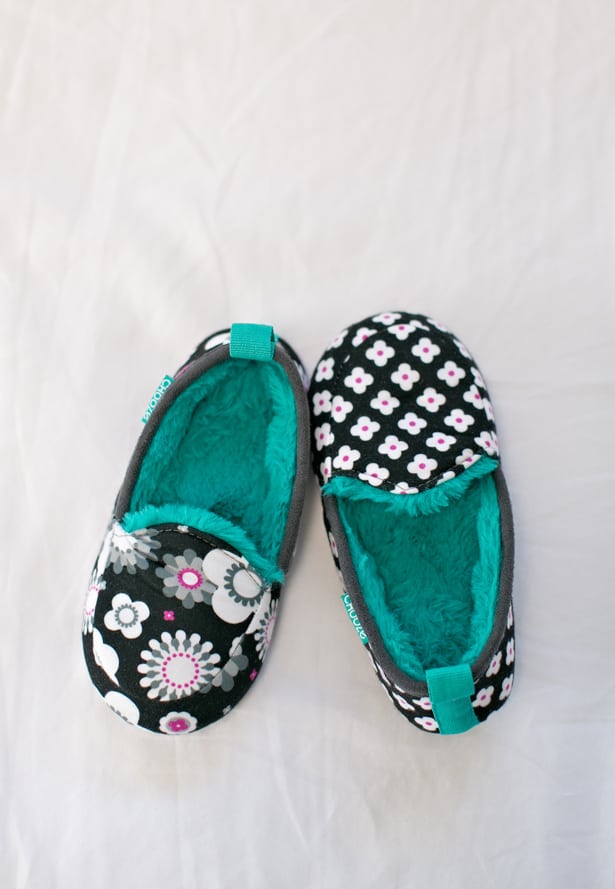 Chooze recently launched a new line of kids' slippers called Snooze in their signature fun and playful designs. My daughter recently got to try on a pair for size.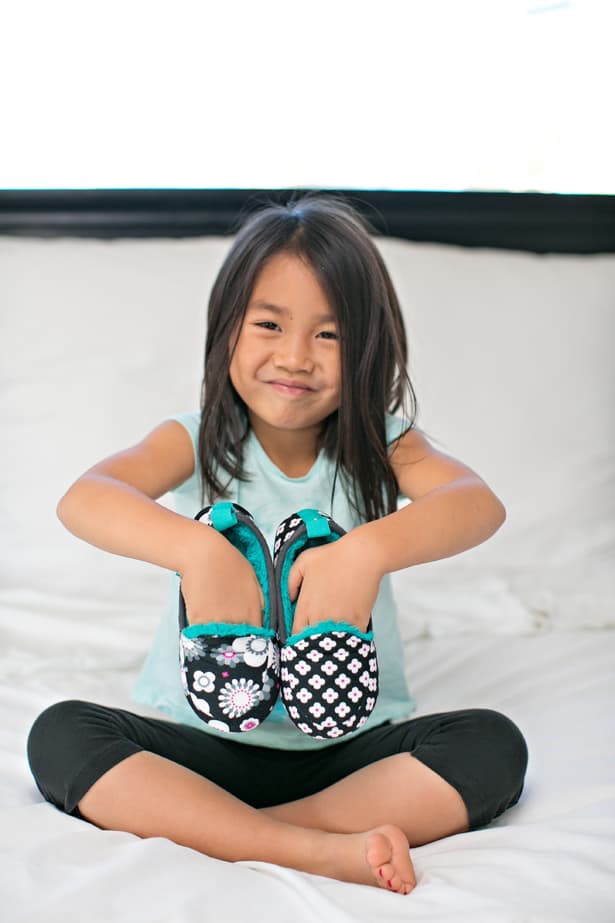 Given we have a strict, no-shoe policy in our home, it was a treat and a big deal for her to be able to wear "shoes" inside. She immediately wanted to jump on the bed with them (of course).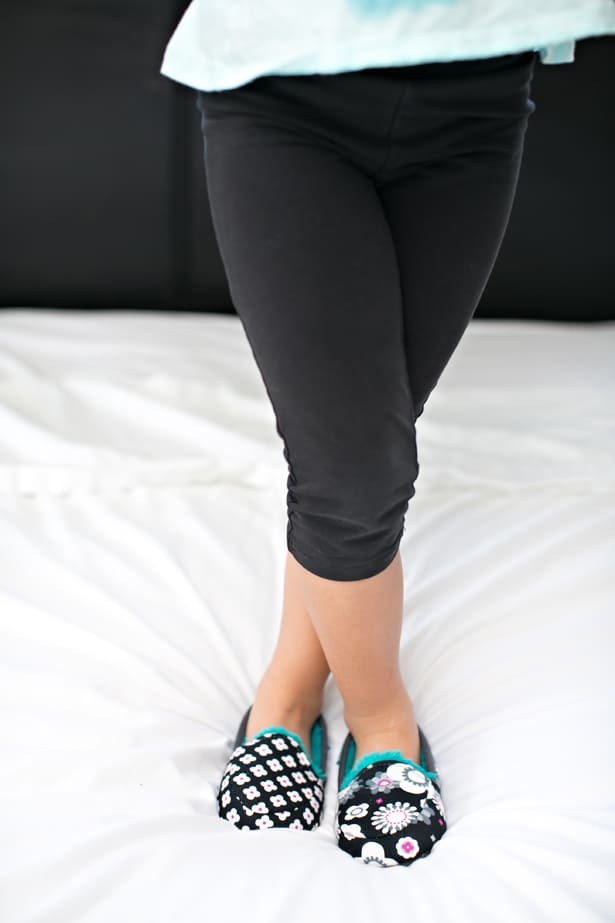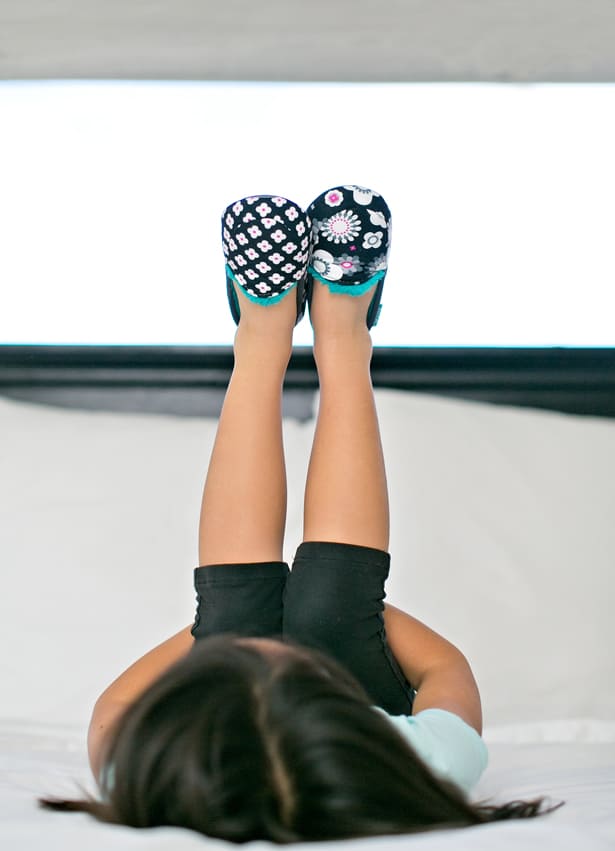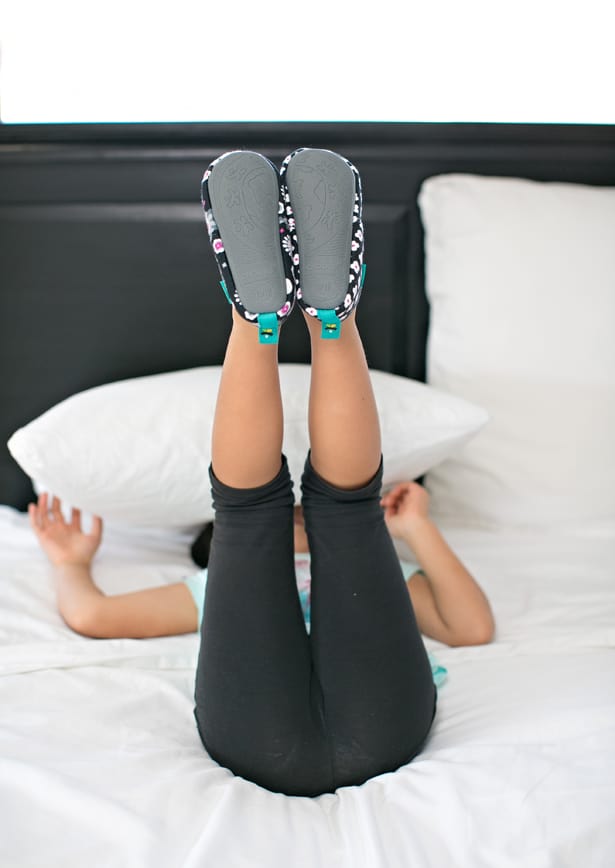 After some silly fun I asked her what she likes about her new slippers. She answered:
"They're two different patterns!"
"They're colorful."
"They're soft and fuzzy."
"Comfy and warm!"
"I can wear them inside the house!!"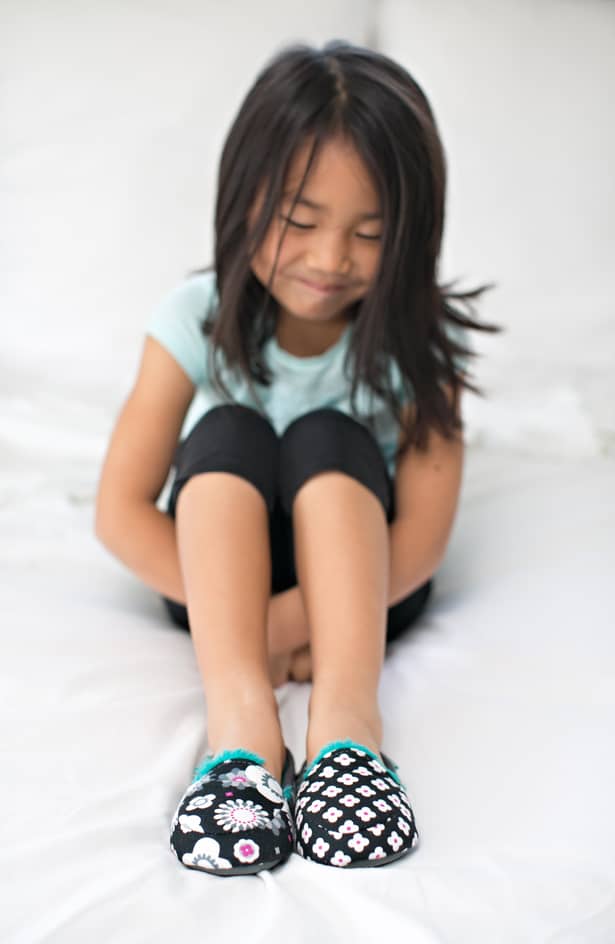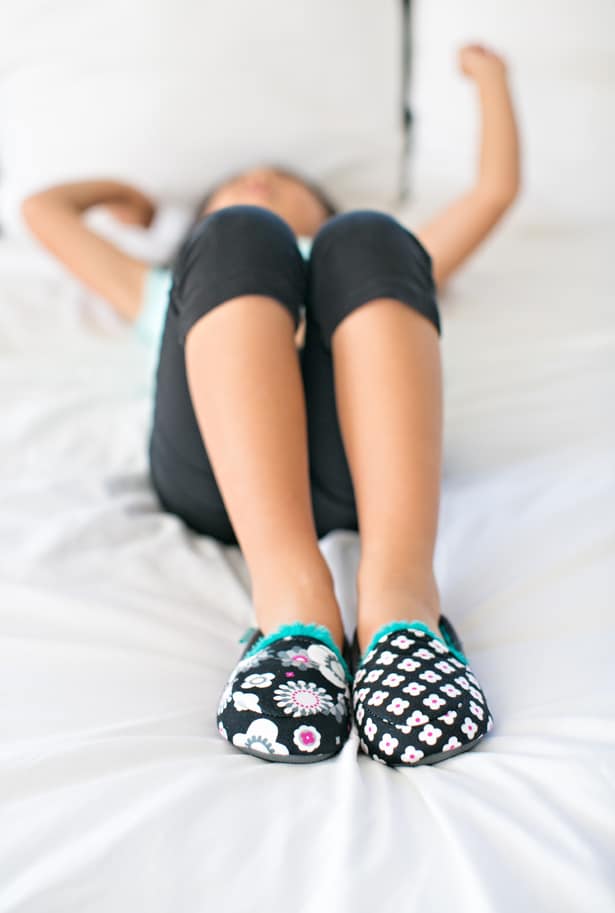 So there you have it, a big thumbs up from my five year old on her new Snooze slippers. For me, I also love the colorful designs and the fact they they have rubber soles on the back to help prevent slipping.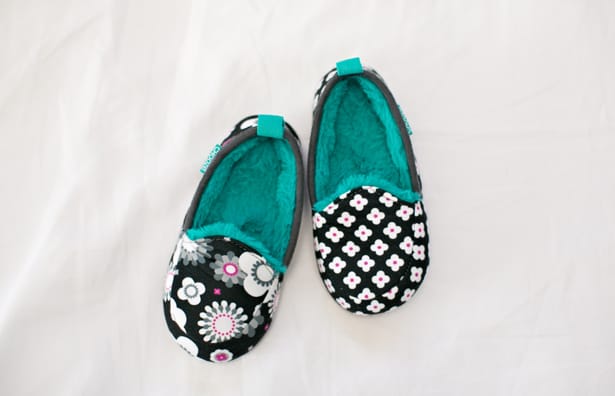 Check out Chooze's entire line of playful shoes on their online store. They're launching their biggest sale of the year in a couple of days, a buy one get one free event just in time for Black Friday. It's a an awesome deal and great incentive to stock up on holiday gifts for the kids!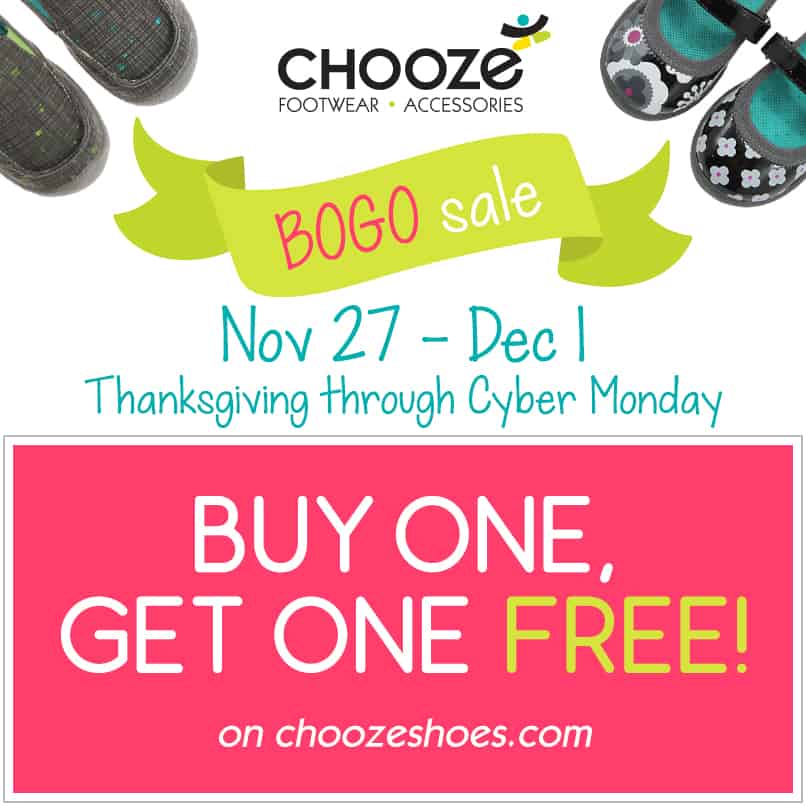 Thank you Chooze, for the chance to review your Snooze slippers!
(A pair of slippers from Chooze Shoes was provided for my review. No other compensation was provided. All opinions expressed are my own)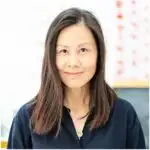 Agnes Hsu is a mom of three and has been inspiring parents and kids to get creative with easy activities and family friendly recipes for over 10 years. She shares her love for creative play and kids food to her 2MM+ followers online. Agnes' commitment to playful learning and kindness has not only raised funds for charity but also earned features in prestigious nationwide publications.