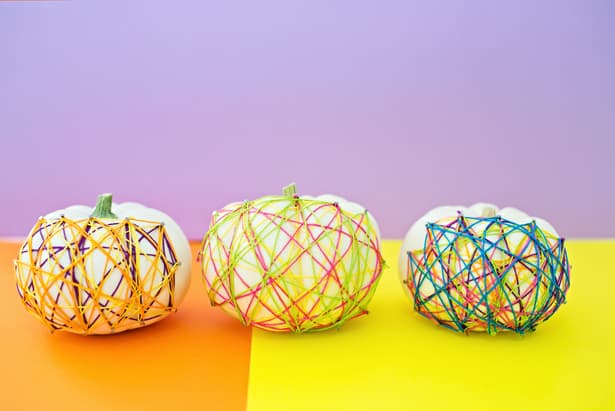 If you're looking for a creative, no-carve pumpkin idea for the kids this Halloween, we've got a fun string art pumpkin project that fits the bill. Kids can create art right on mini pumpkins as canvases to show off. Plus it's a great activity for practicing fine motor skills!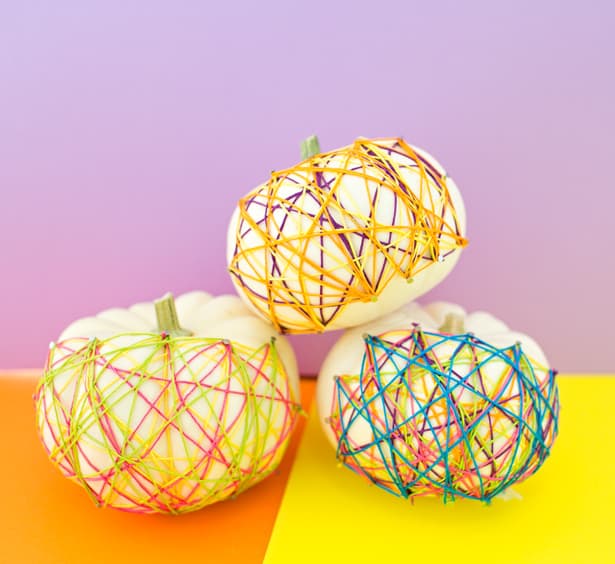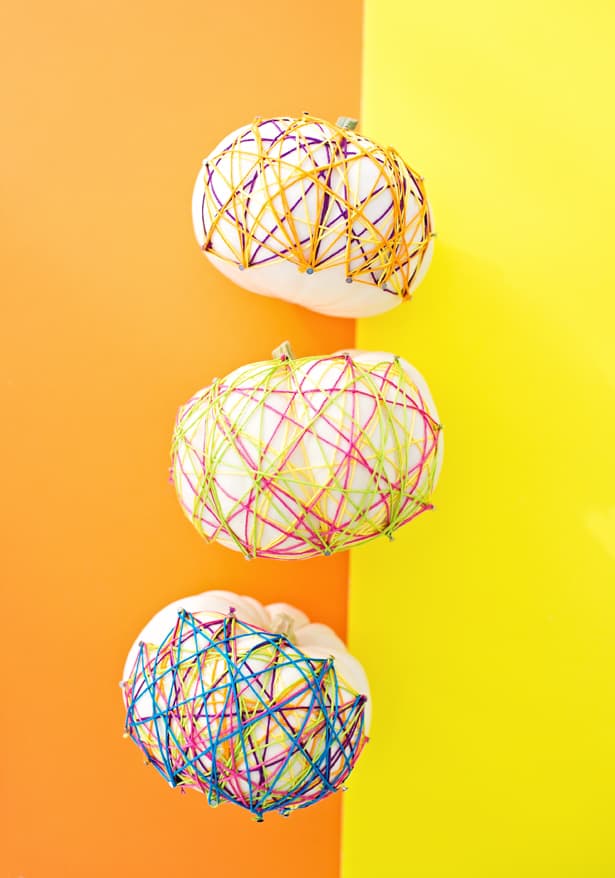 Pumpkin String Art – Materials:
– Mini pumpkins
– Embroidery string in various colors
– Small nails
– Scissors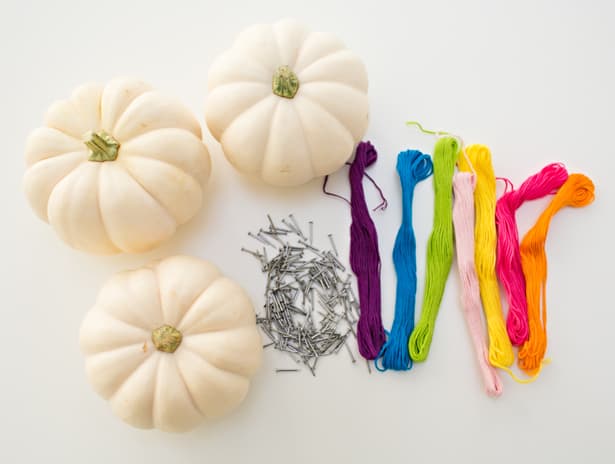 Instructions:
Step 1. We used this easy string art with kids method for our pumpkin art. But basically, you will first need to add nails around the perimeter you want to cover with string. Then attach string to one end on each nail as shown below.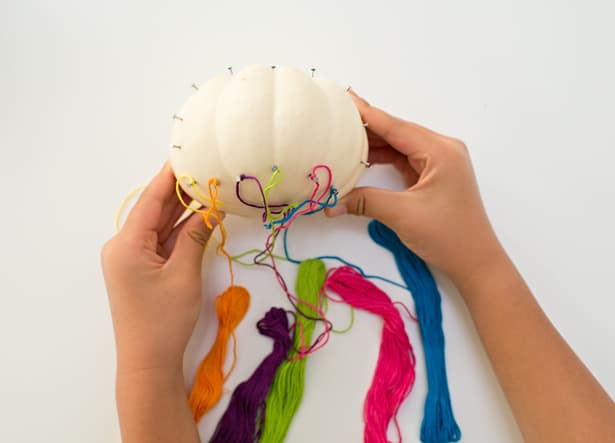 Step 2. Then start threading one color at a time, when you want to stop, cut off the string and tie off one of the nails. Start with another color and repeat.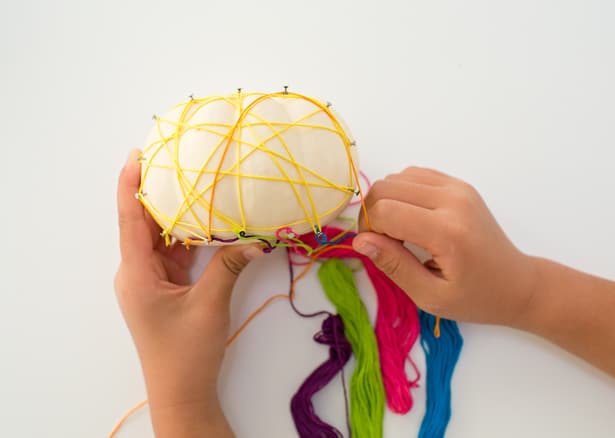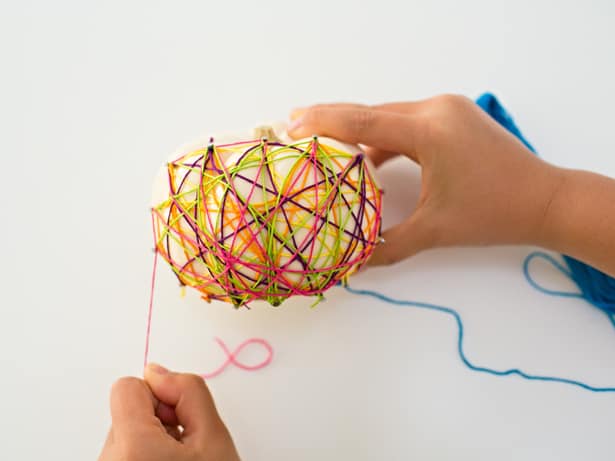 That's pretty much it! To save on string, we only did one face of the pumpkin, which is the part that gets displayed, but you can definitely feel free to add more nails and create string art around the entire pumpkin.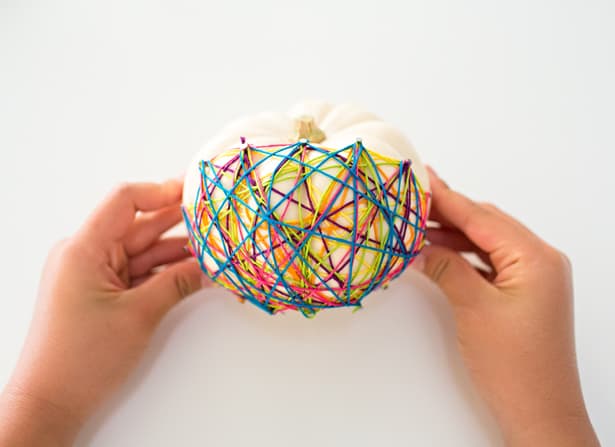 Experiment with multiple colors of string like the one above, or just 3 color combinations.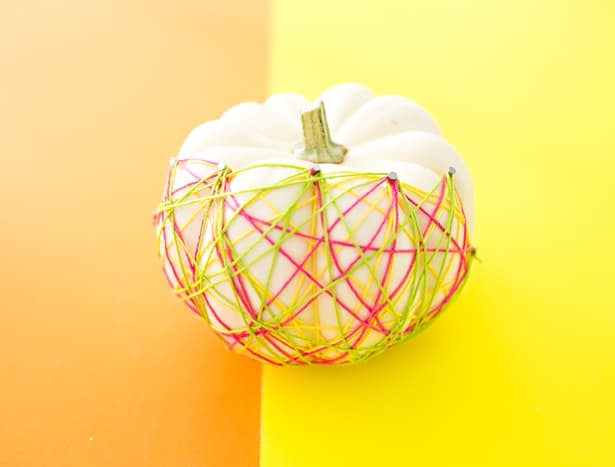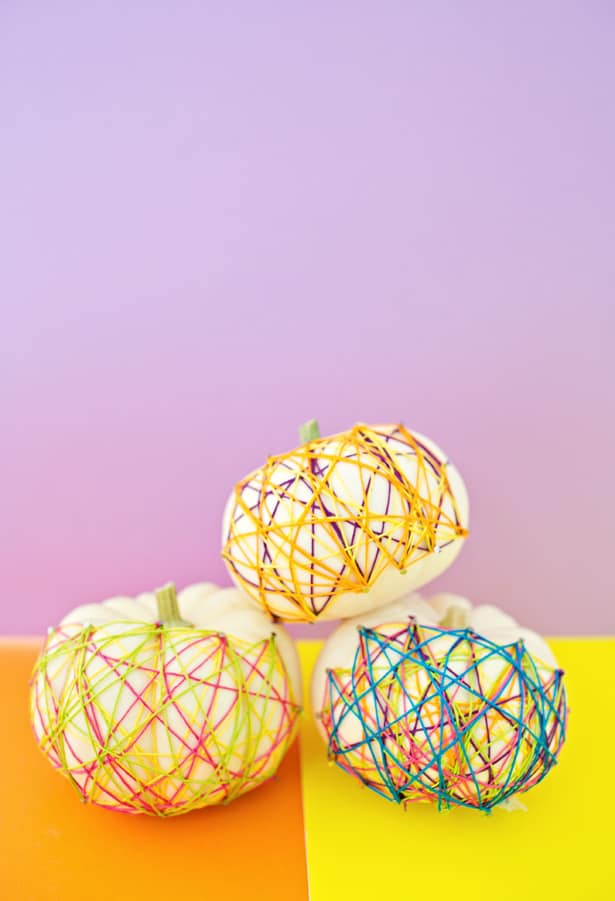 I love how easy this simple string art pumpkin project was to set up for my kids. And they make the cutest display for fall and Halloween!
Check out more cute no-carve pumpkin ideas and tons more creative Halloween projects for kids!
What are your favorite no-carve pumpkins to make?
______________________________________________________________________________________________________

Disclosure: Some of the links in the post above are "affiliate links." This means if you click on the link and purchase the item, we will receive a small affiliate commission. Regardless, we give our promise that we only recommend products or services we would use personally and believe will add values to our readers.