Kids love to eat bite-sized and finger foods so a good tip is to take a popular food they'll like and make them into a mini version. Like these mini pancetta, chive and cheddar quiches, up next in our Cooking With Kids series!
Read more below and get our step-by-step instructions on how to make these delicious mini quiches with your kids.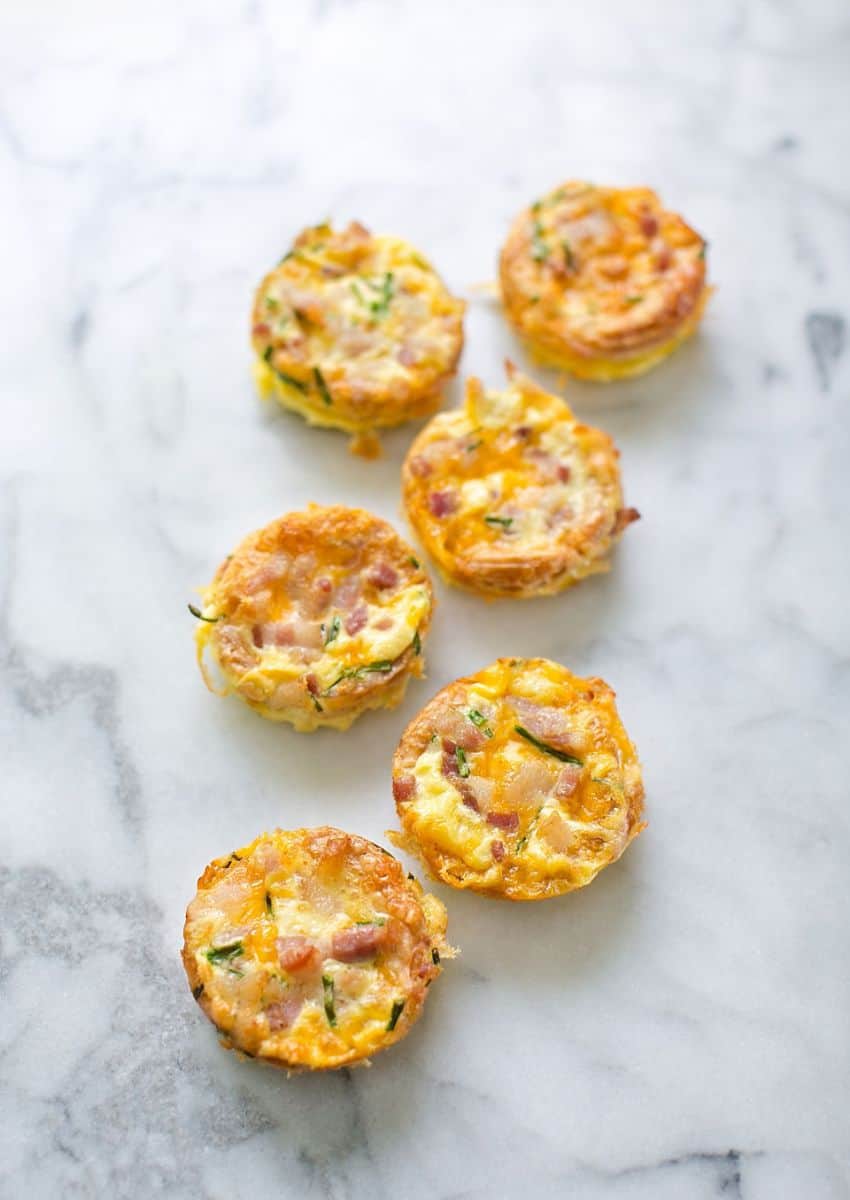 Mini Pancetta Chives and Cheddar Quiches – Ingredients:
(Makes 18 mini quiches, adapted from Martha Stewart)
– 6 large eggs
– 3/4 cup heavy cream
– 3/4 cup diced pancetta (you can often find it already chopped in your supermarket's deli meat section)
– 1 cup shredded cheddar cheese
– 1/4 cup chives, chopped
– 2 prepared pie crust circles (you can purchase ready made or make your own)
– salt/pepper
You will also need a 3.5 inch circle cutter and muffin pan.
Steps:
(preheat oven to 400 degrees)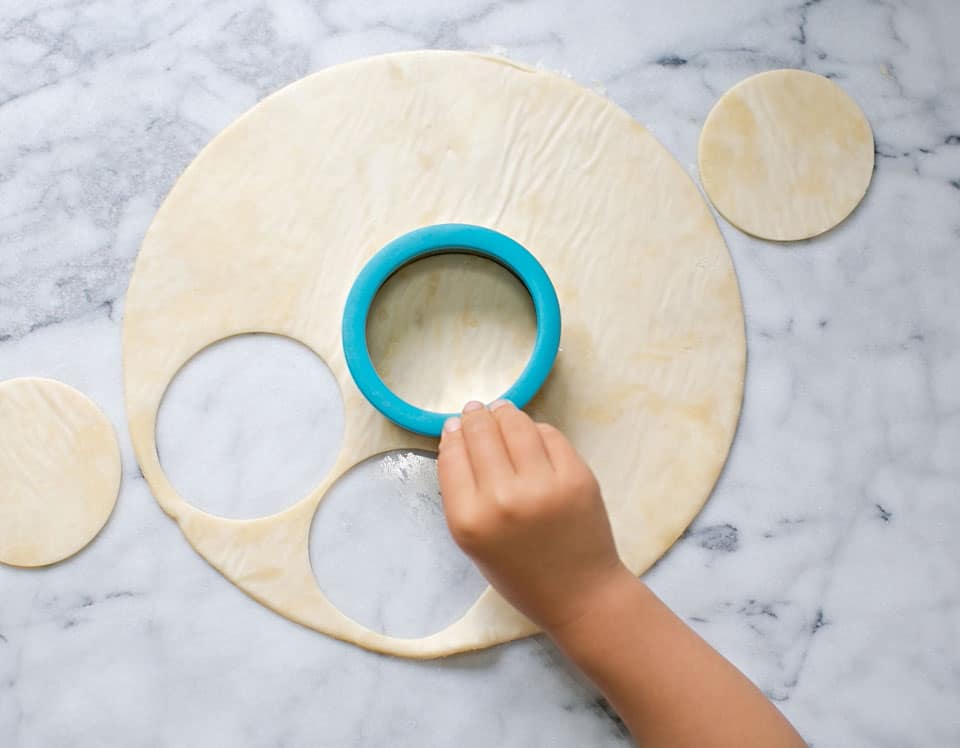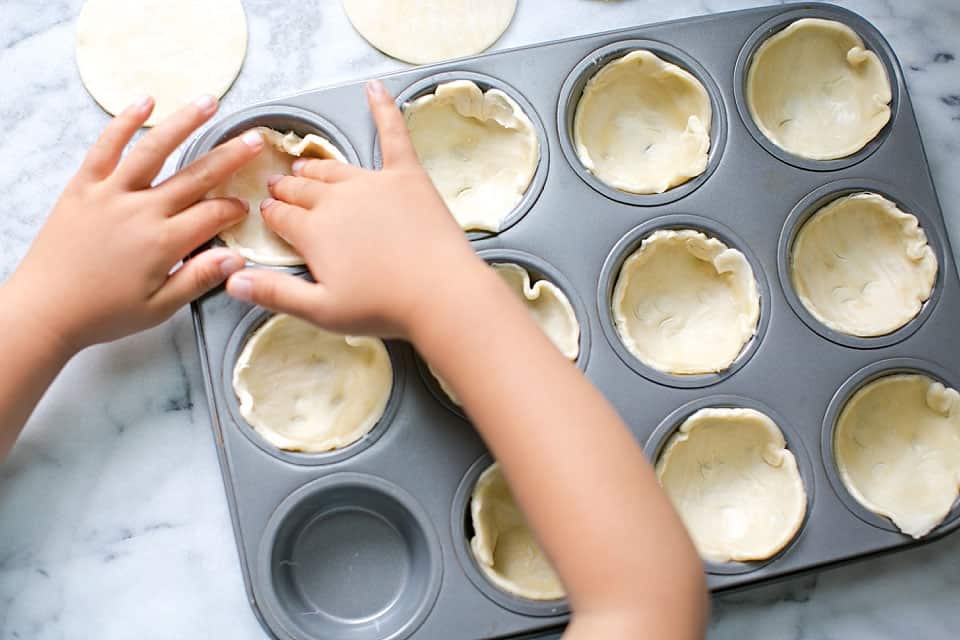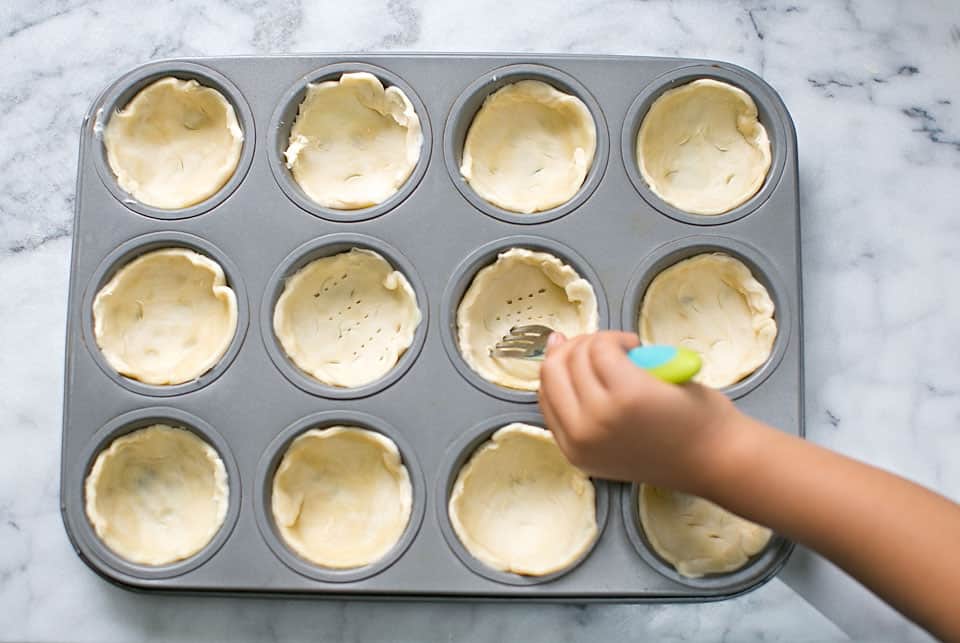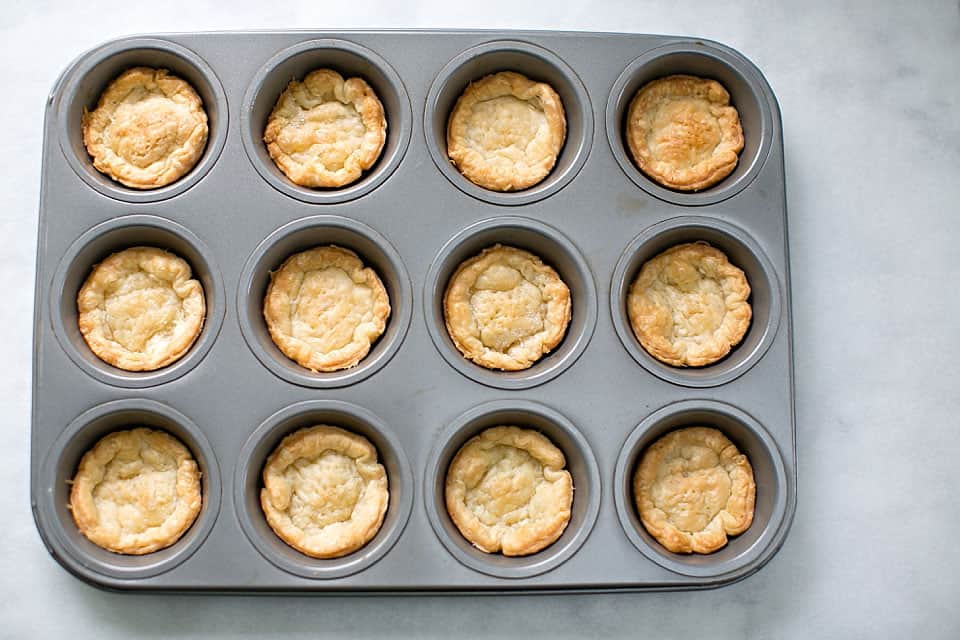 1. Cut out 18 pastry circles with your circle cutter. Press each circle into the muffin pan. Prick the pastry with a fork. If the dough gets too soft, pop it in the refrigerator until it's cool again. Bake at 400 degrees for about 20 minutes or until golden and puffed up and set aside to cool.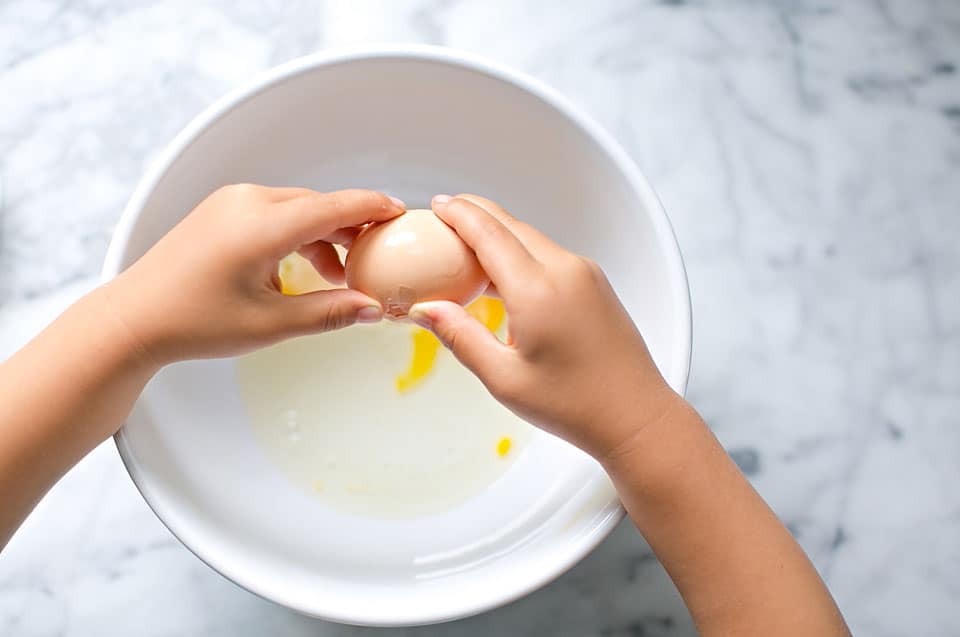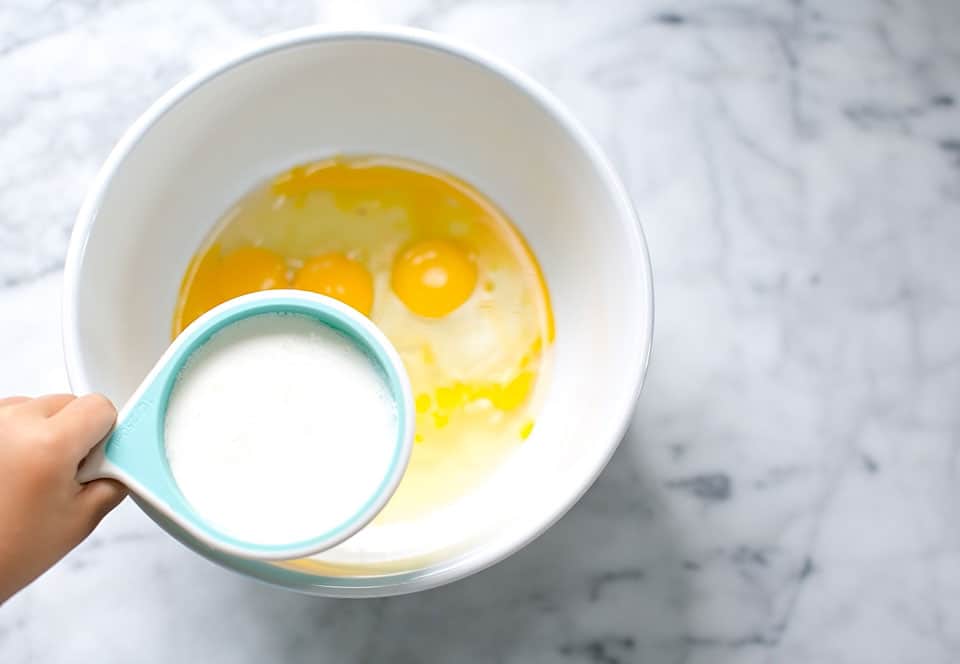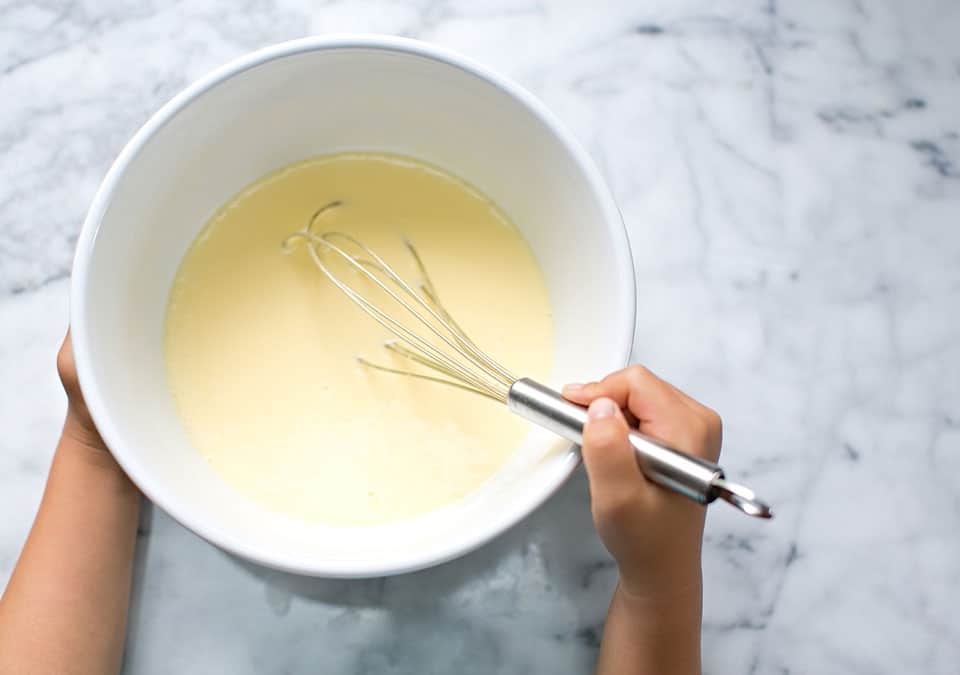 2. Have your child crack the eggs in to a large bowl. Add the cream and whisk well.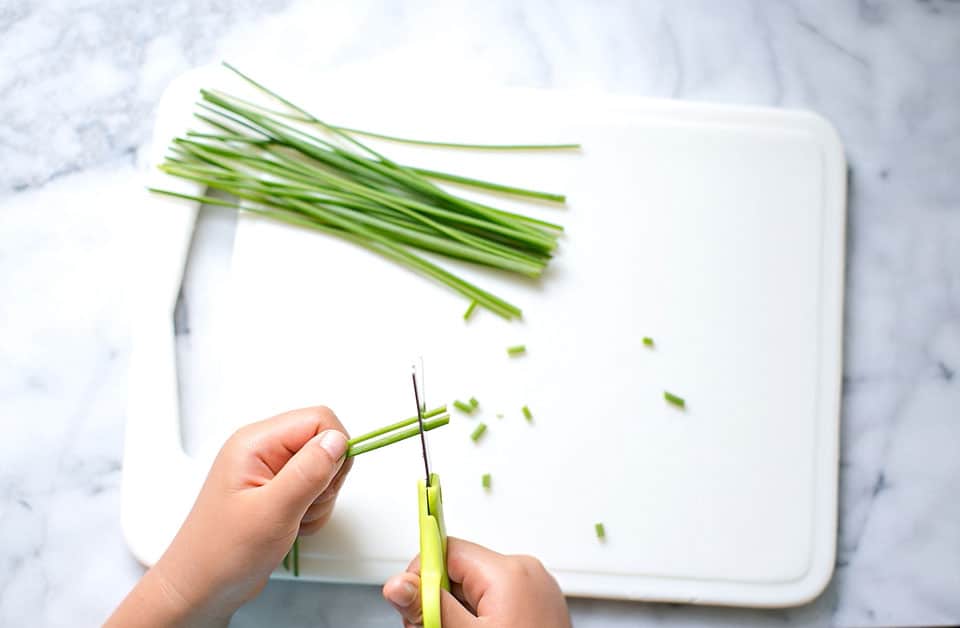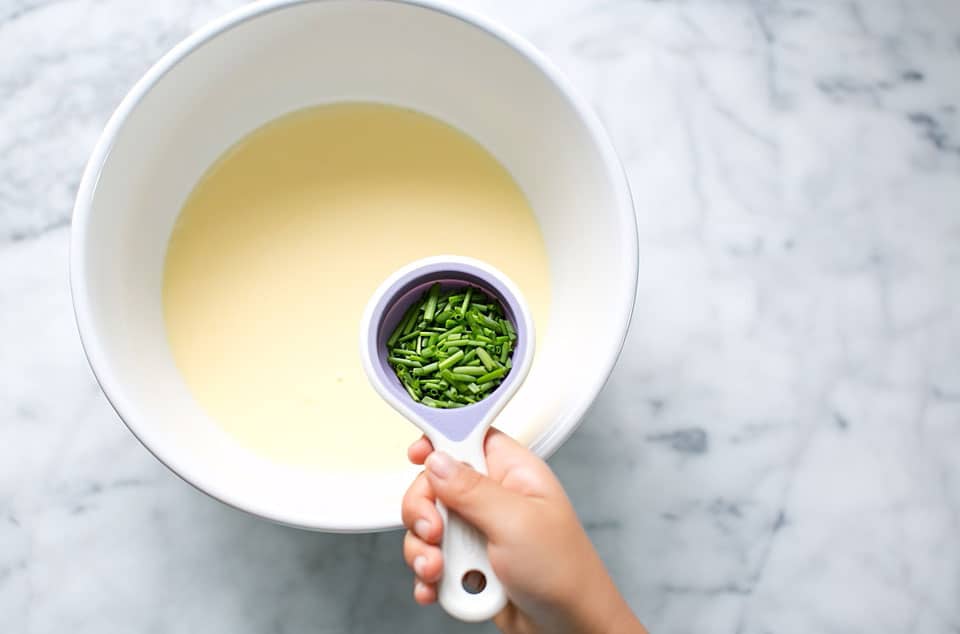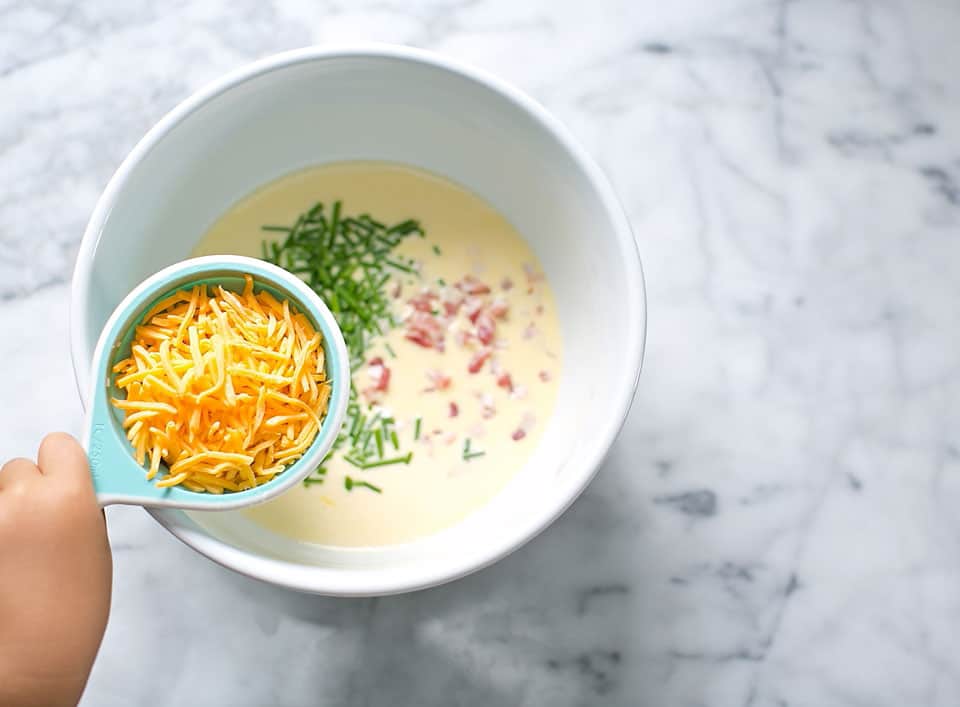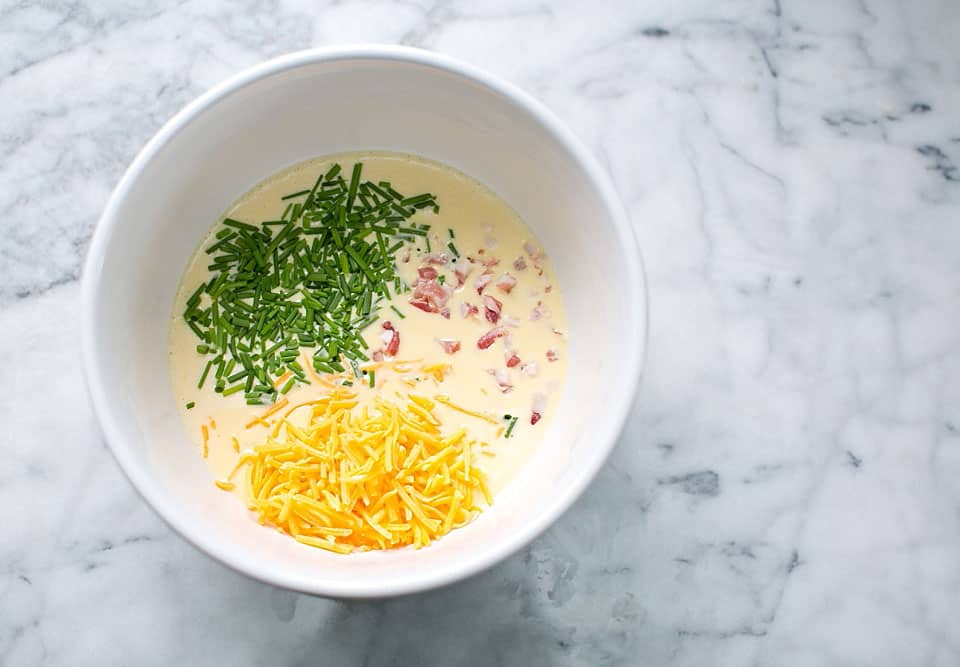 3. Ask your child to cut the chives into small pieces with scissors. This is much easier for little hands and safer than using a knife. Add the chopped chives, pancetta and cheddar to the egg/cream mixture. Whisk to combine and add a dash of salt and pepper to your liking.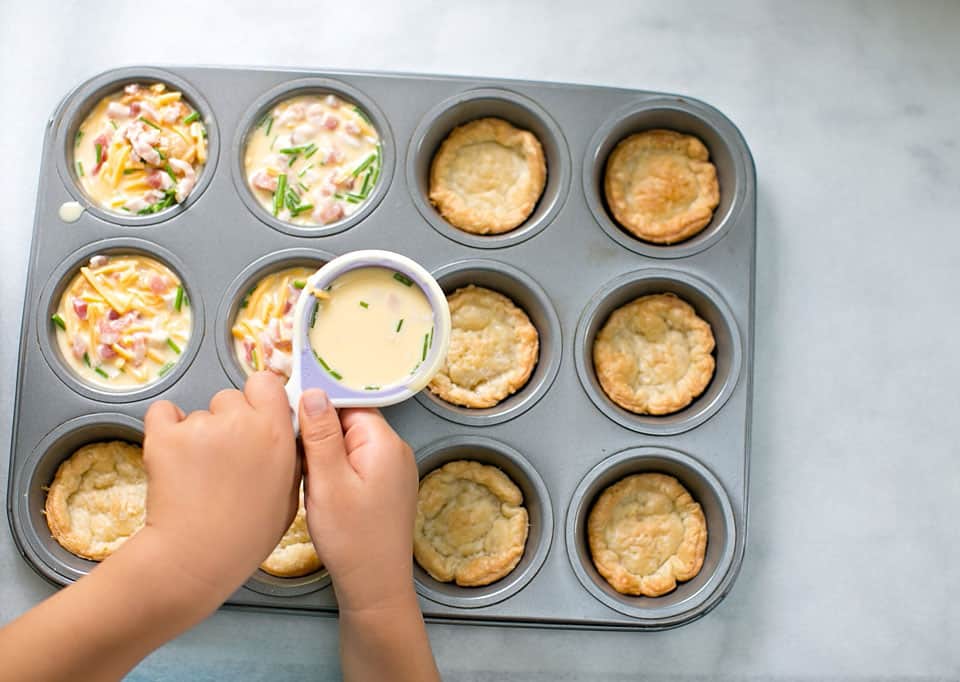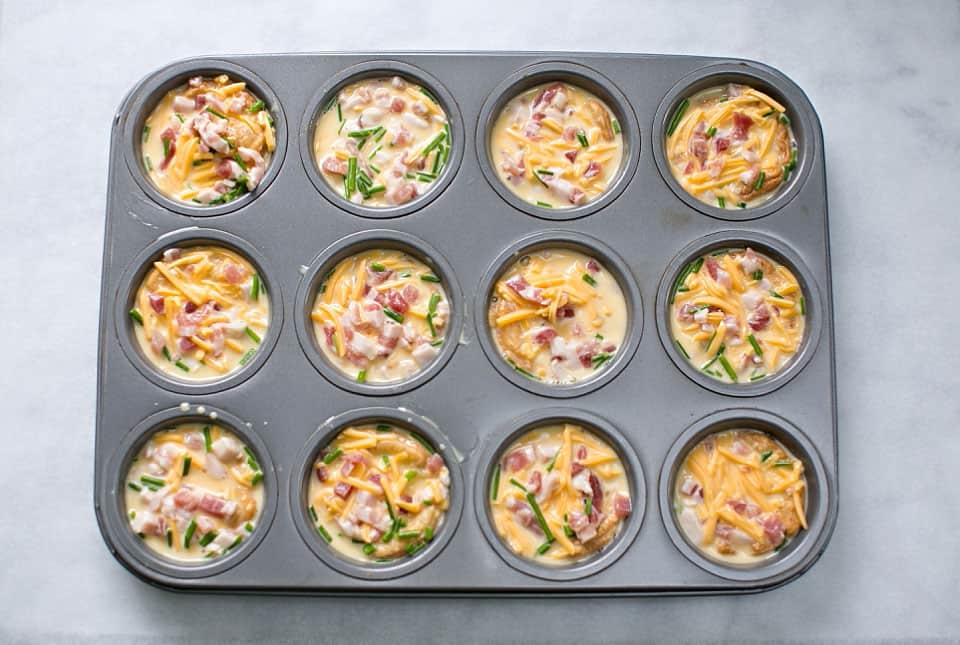 4. Have your child add 1/4 cup of the quiche mixture to each muffin cup with the already baked pastry on the bottom. Bake the quiche for 18-20 minutes at 400 degrees. Allow to cool before popping them out.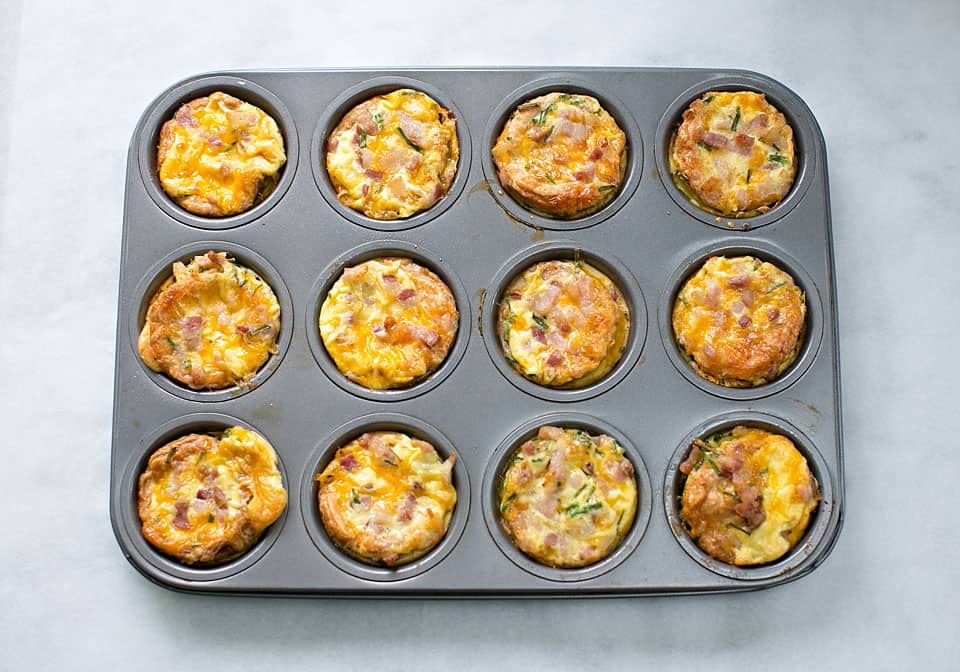 They are done when they look like this. Keep in mind the quiches will puff up nicely in the oven but deflate after a few minutes when taken out.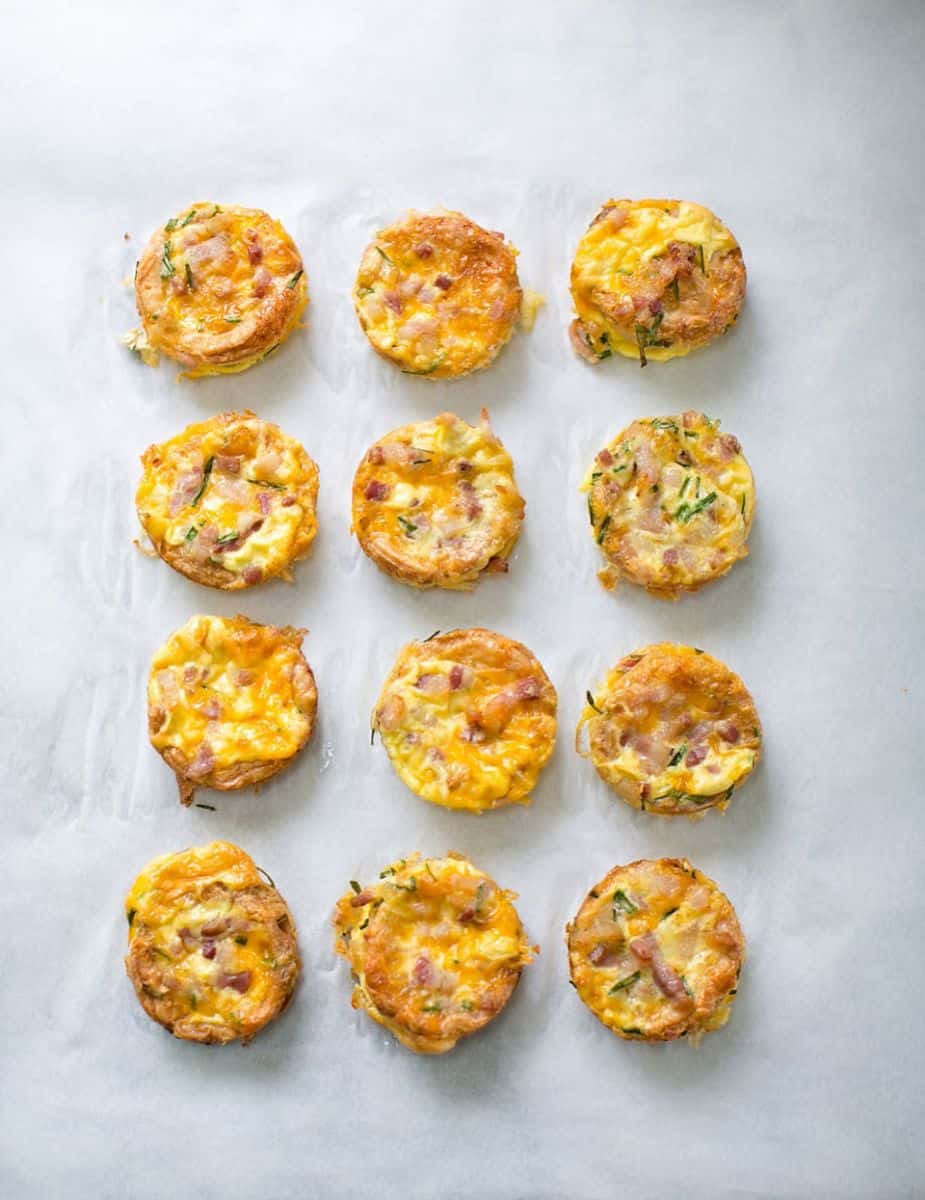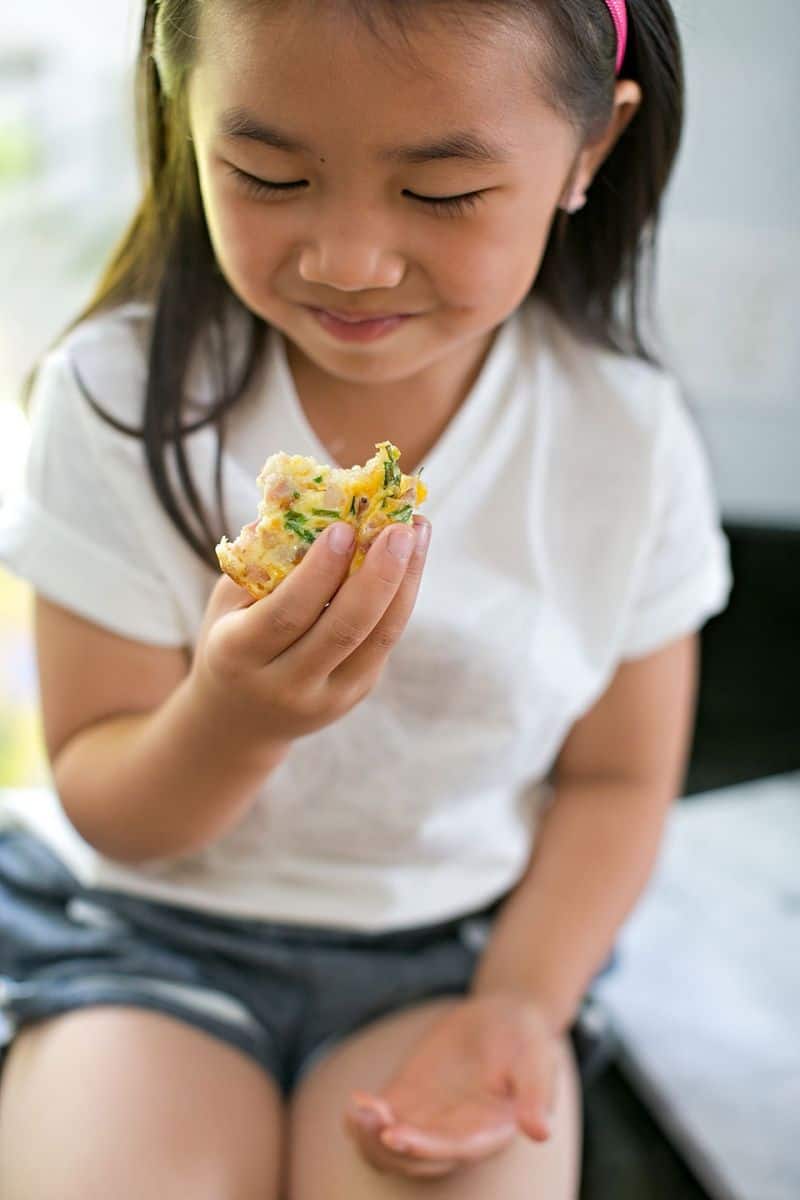 These mini quiches are so easy to make and the pancetta, chives and cheddar combine into a delicious blend of savory flavors. These are great as a quick lunch, snack or breakfast. You can make several at once and freeze in an airtight zipper bag and pop a few out to heat up. What's also great about making quiche is that you can experiment and add any of your favorite ingredients.
Have you ever made quiche before? What are some of your favorite types to make?