Have you ever had a Hummingbird cake? It's a delicious blend of bananas, raisins, pineapple and carrots. I decided to make a healthier version by making a muffin with part whole wheat flour. The kids love the sweetness of the pineapples and I like how it's got lots of healthy ingredients mixed in. Take a look at how we made these easy and moist Hummingbird muffins in our next Cooking With Kids post!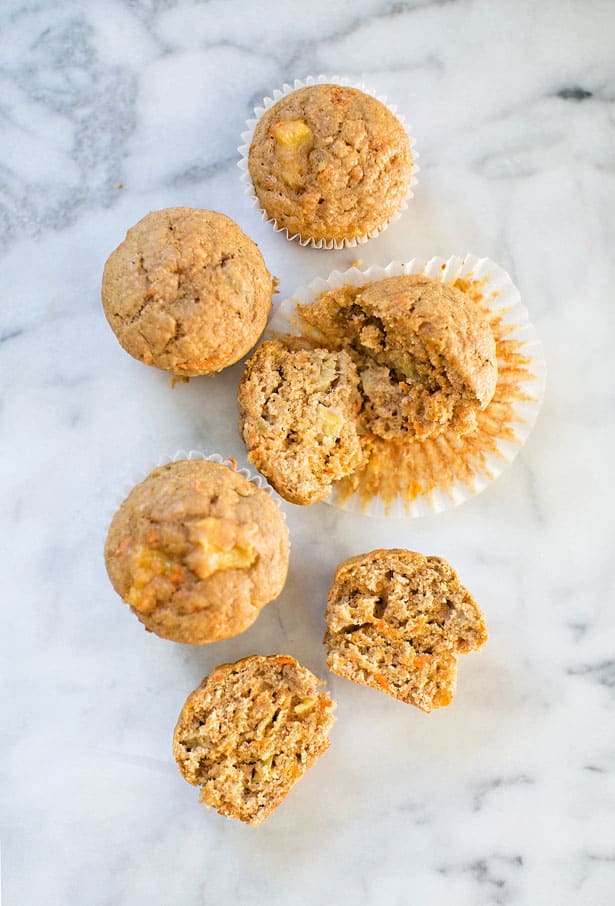 Hummingbird Muffins – Ingredients:
(makes 18 muffins)
– 1 1/2 cups flour
– 1 1/2 cups whole wheat flour
– 1 tsp baking soda
– 1/2 tsp baking powder
– 1/2 tsp kosher salt
– 1 cup brown sugar
– 2 eggs
– 1/2 cup vegetable oil
– 1 cup lowfat buttermilk
– 1 cup ripe, mashed bananas
– 1 cup grated carrots
– 1 cup golden raisins
– 1 cup diced fresh pineapples (you can use canned too)
Steps:
Preheat oven to 375 degrees.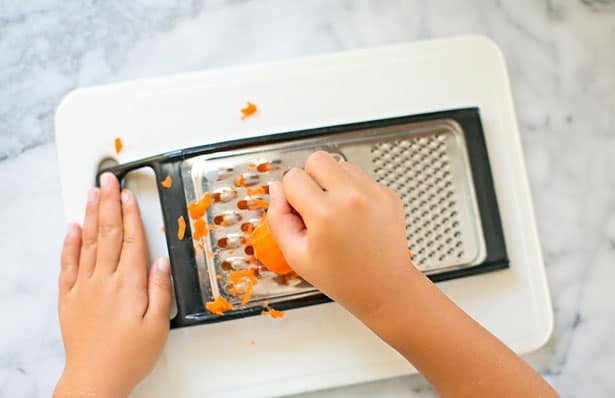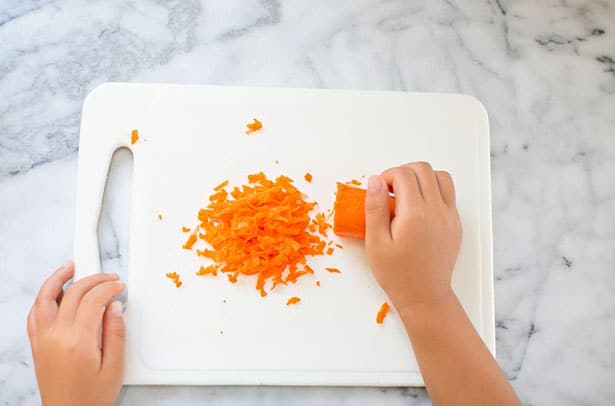 1. Teach your child how to grate carrots, give them a large piece in diameter so it's easier to grate.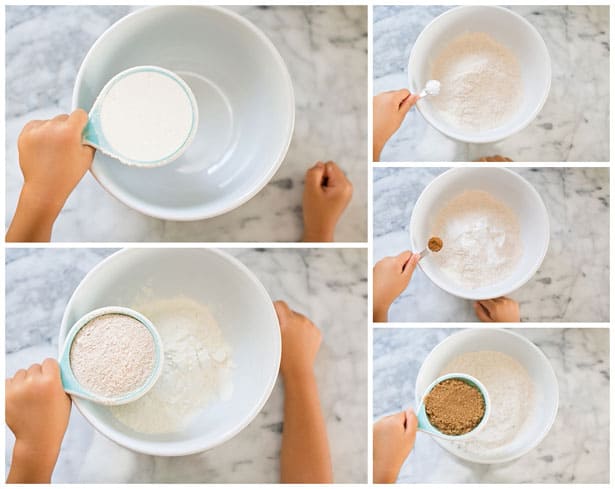 2. Add all the dry ingredients in a bowl (flour, baking powder, baking soda, salt and brown sugar). Stir to combine.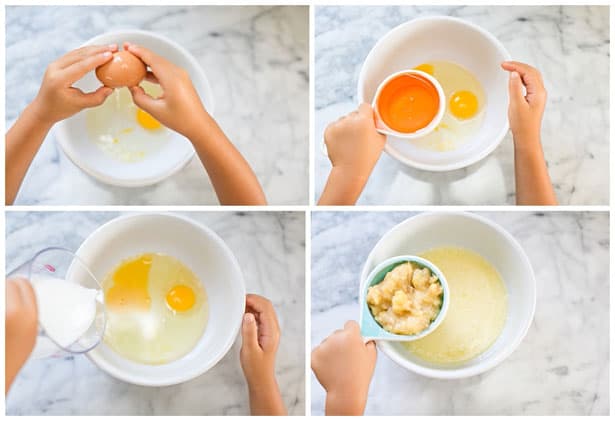 3. Add the wet ingredients in another bowl (eggs, oil, buttermilk, bananas).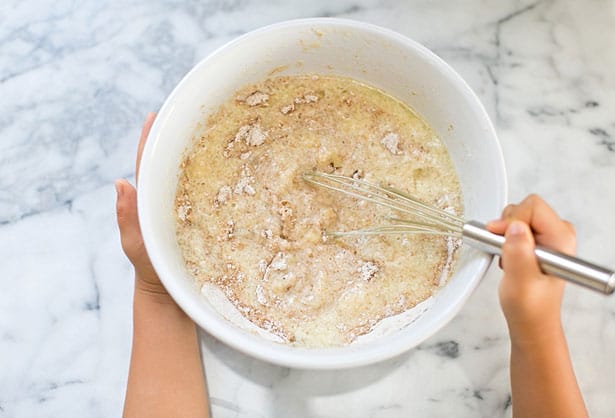 4. Add the wet to the dry ingredients and stir until just combined. Don't overmix.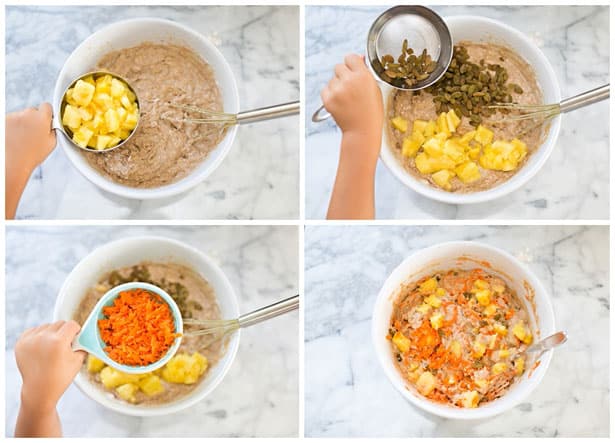 5. Add the pineapples, raisins, and carrots, stir until just combined.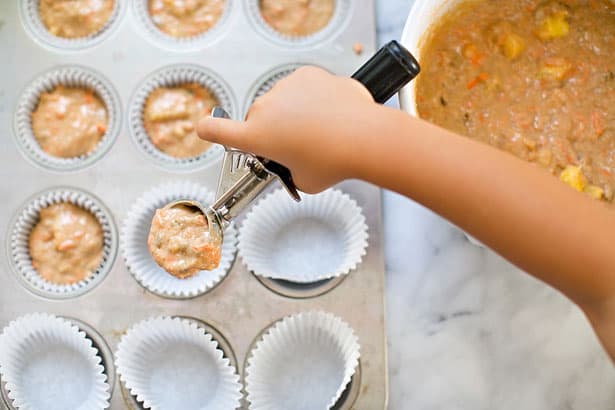 6. Have your child scoop batter into paper lined muffin tins. A cookie scoop make it easy for kids to portion out. Bake at 375 degrees for about 20 minutes or until the tops are golden.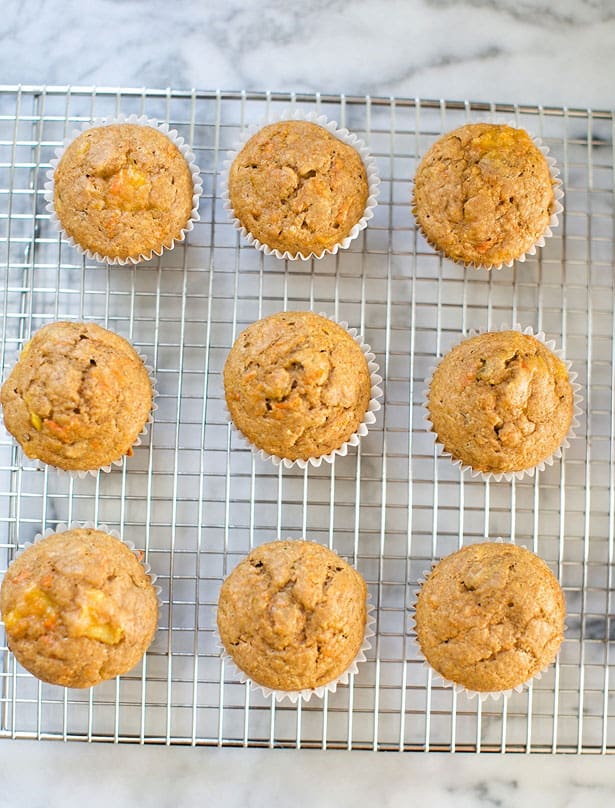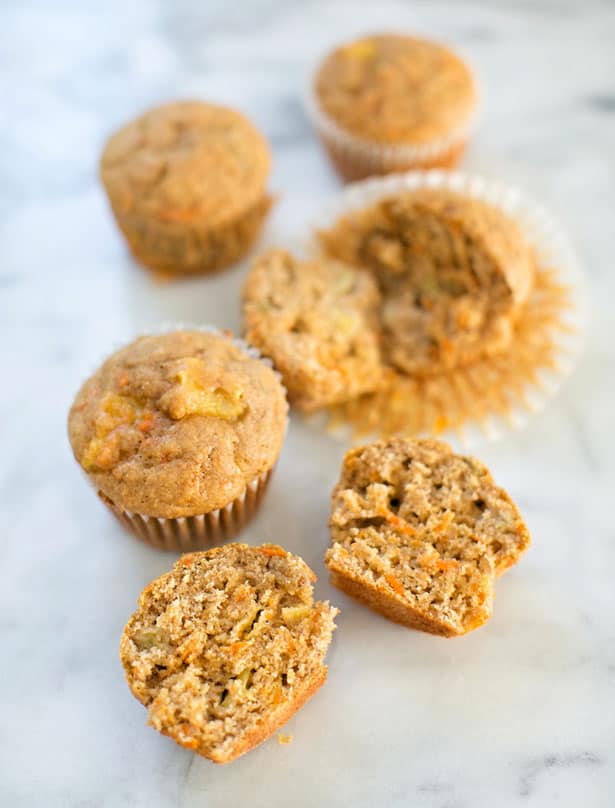 These are moist and lightly sweetened muffins from the pineapple and raisins. They're hearty and make a great snack or breakfast. I love how easy they come together.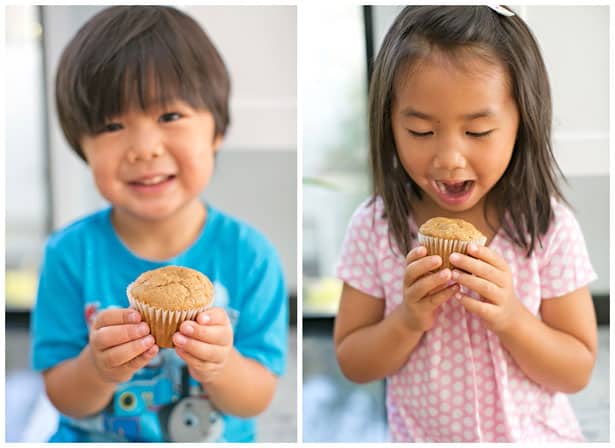 The kids enjoyed making and eating these muffins and we'll definitely add them to our list of yummy snack recipes! What are some of your kids' favorite muffins to eat?
Take a look here for lots more Cooking With Kids ideas!