We recently returned from a vacation in Maui where the kids and I were introduced to the frozen berry treat know as Acai bowl. Acai is a purple berry know for its high antioxidant nutrients. Acai bowl, a popular breakfast treat from Brazil, can often be found in tropical places. In a nutshell, it's a delicious berry smoothie topped with your fixings of choice (typically fruits and granola) served up in a bowl.
The kids loved it so much we decided to make one for our next Cooking With Kids post!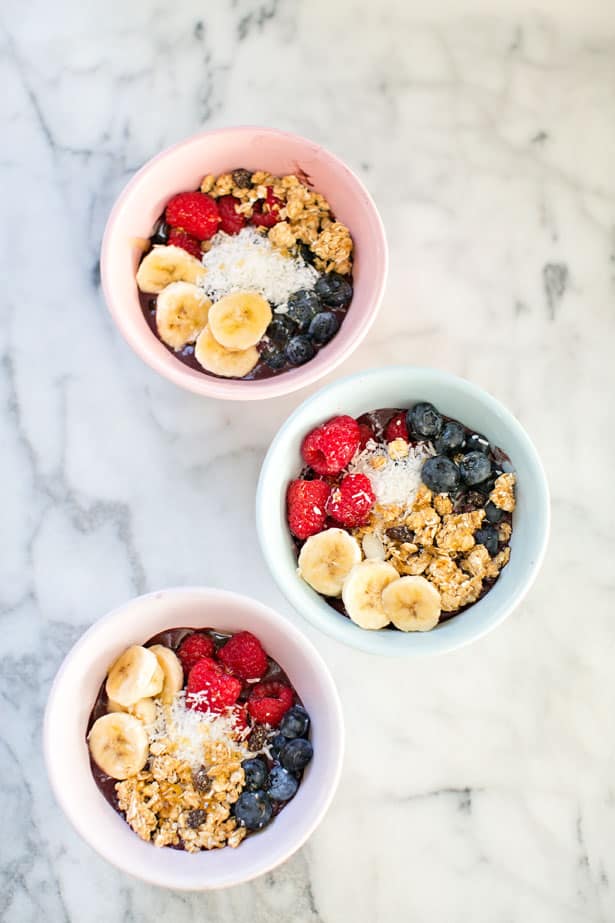 Acai Berry Bowl – Ingredients:
– Frozen Acai berry (you can find these packets in health stores like Whole Foods or buy online)
– Bananas
– Berries
– Your favorite Granola
– Unsweetened shredded coconut
– Honey
*You'll also need a blender or immersion blender.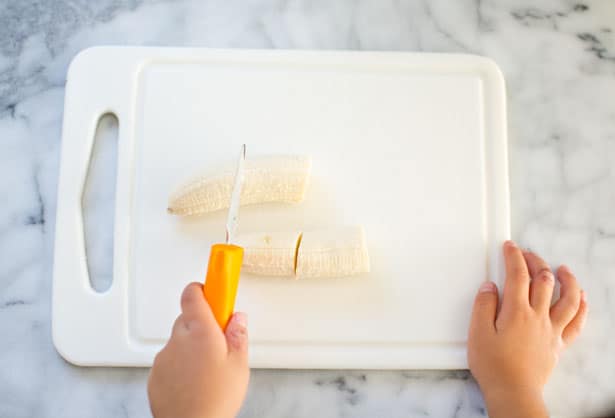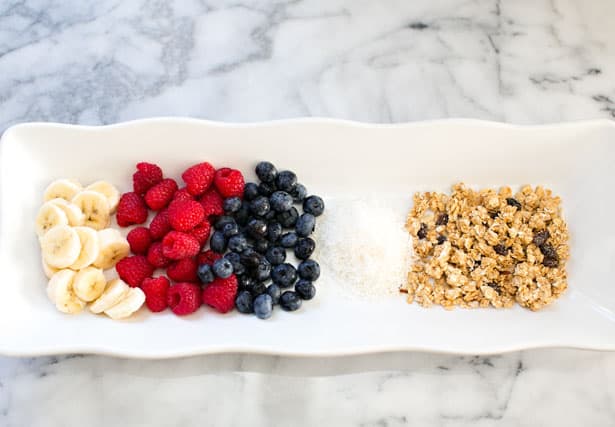 1. Prepare your fruit and mix-in's by laying everything out on a plate. If your child is old enough, have him use a safe knife to cut the bananas in slices. We love this one for kids.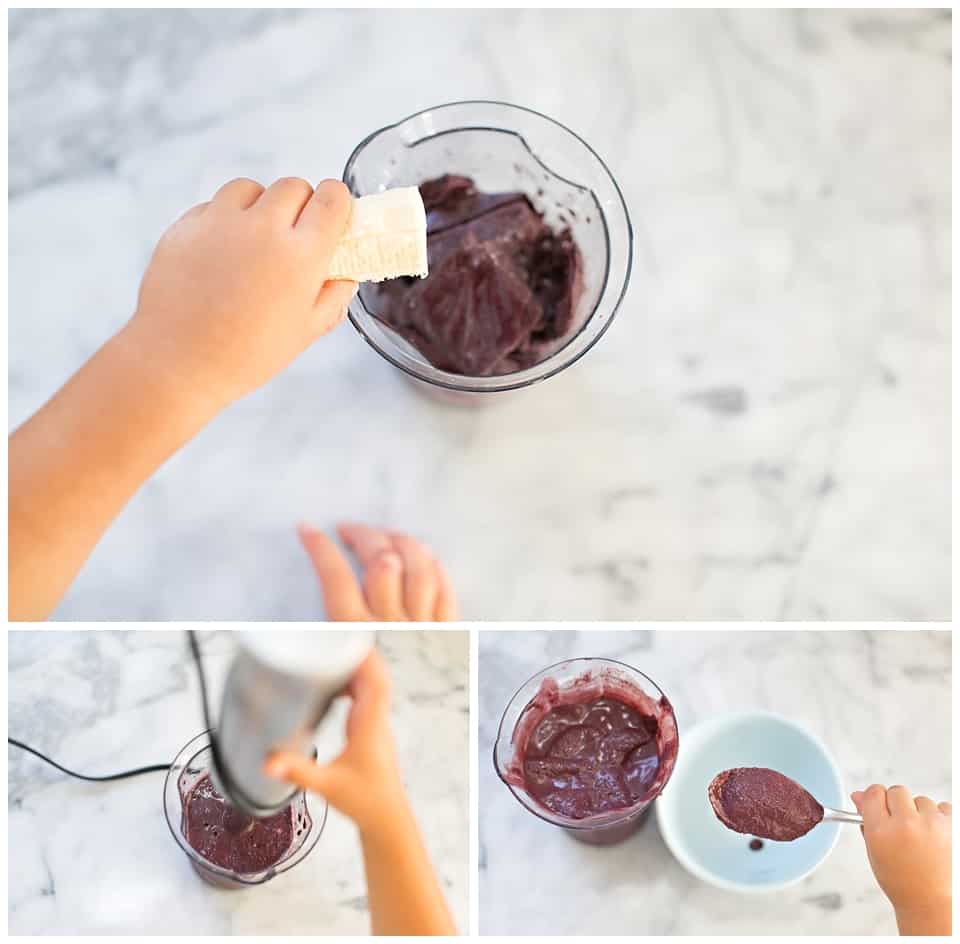 2. Allow your Acai frozen packets to thaw for about 10 minutes before using. For two packets (3.5 oz each or 7 oz total) we added half a banana. Use your blender or immersion blender to blend it up to a frozen, smoothie consistency.
You can also add some crushed ice for a more icy frozen texture or a splash of milk or yogurt.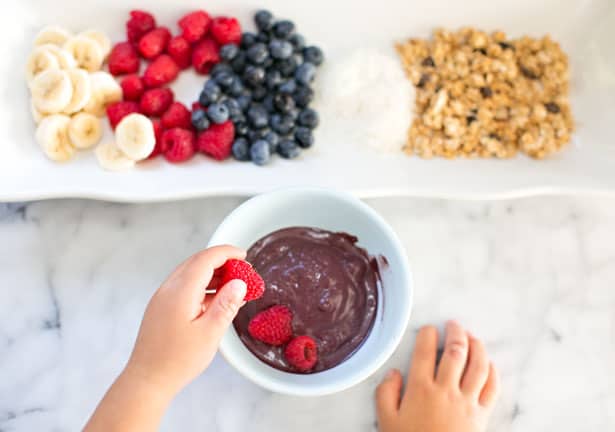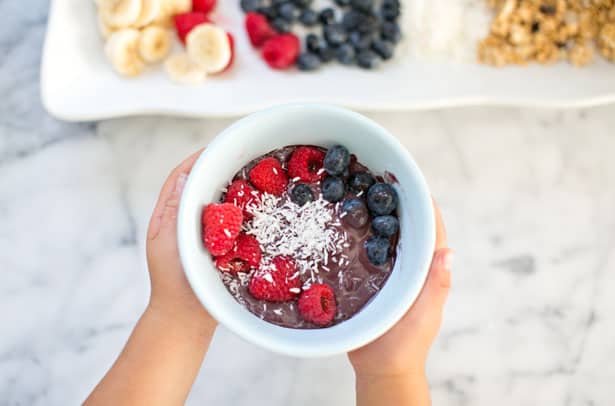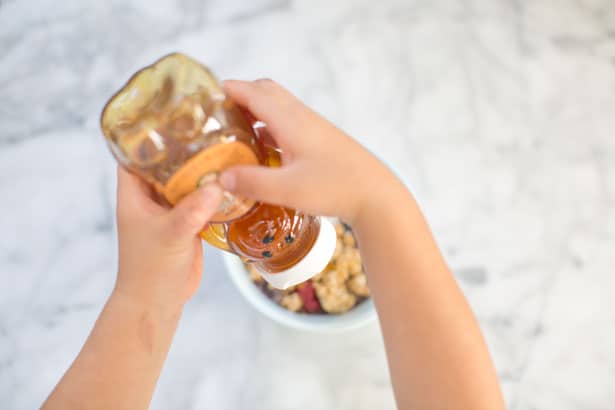 3. Scoop the berry mixture into bowls. Have your child layer on berries, granola, coconut and then drizzle the top with honey. You're done!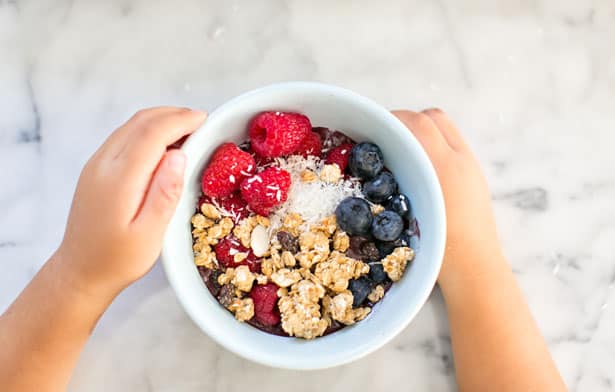 Easy, healthy and a great breakfast alternative to the typical yogurt parfait. This isn't a particularly sweet treat, but the kids thought they were getting a huge dessert!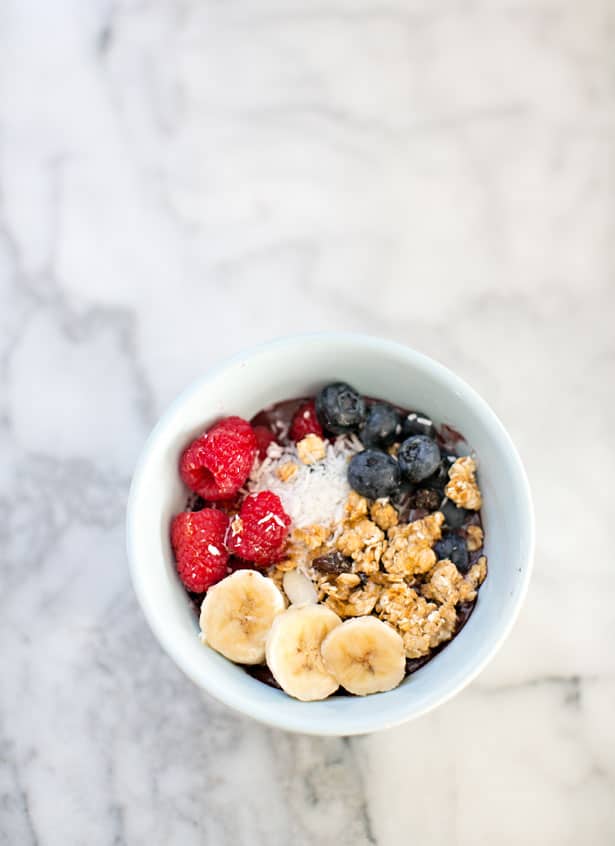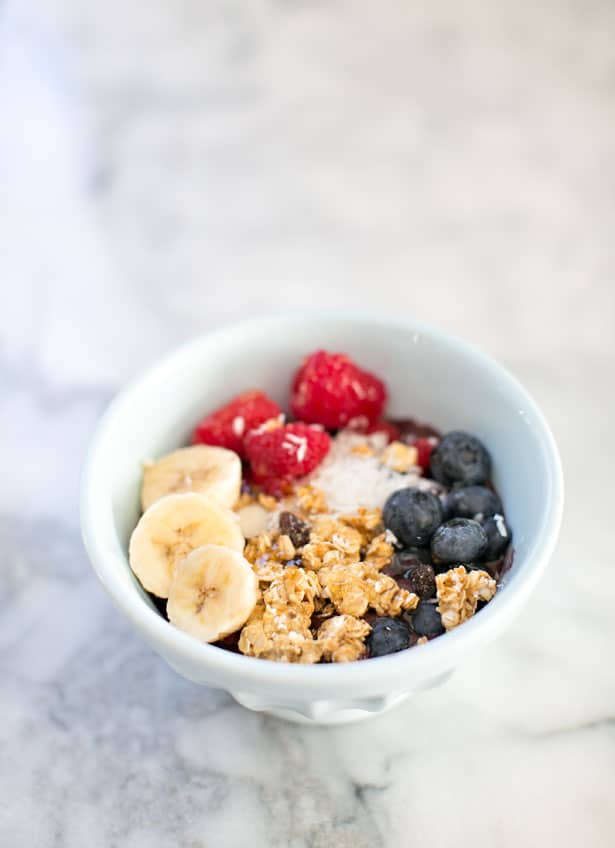 We've made this with milk and or yogurt, which makes the mixture creamier but more diluted and not as thick.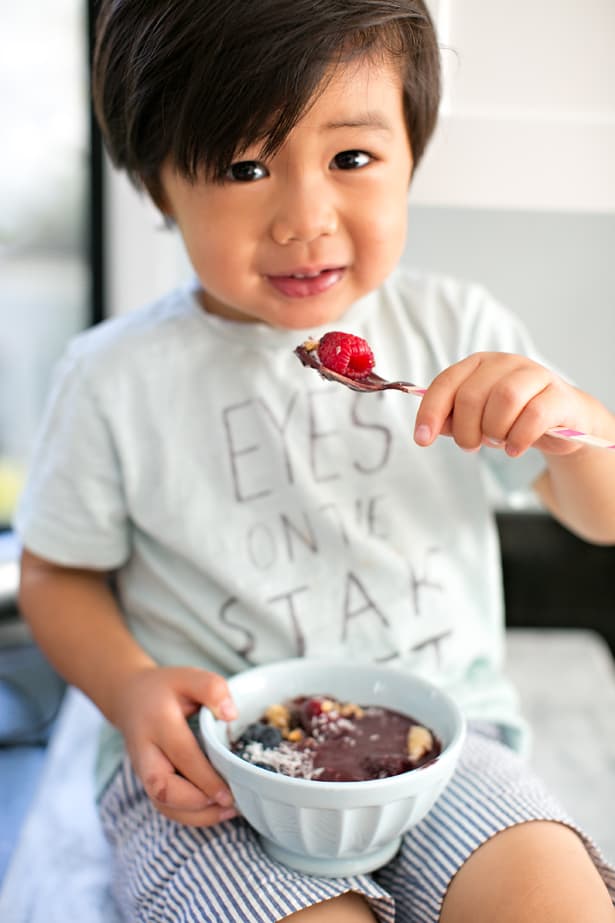 Delicious, fresh, healthy and fun to spoon out of a bowl. The kids enjoyed making and eating this frozen berry treat.
Have you ever had an Acai Bowl before? I highly recommend making them at home for a treat or refreshing breakfast!
Follow along our Cooking With Kids series for more fun recipes to make with the kids!