I've written before about how helpful and resourceful the
meal plans
over at
Cook Smarts
have been for saving time and inspiring new ideas in the kitchen. Cook Smarts is not just a meal plan subscription service, but also full of free healthy tips, techniques and resources to help "every home cook live happier, healthier and smarter in the kitchen."
I was excited to see Cook Smarts launch their 4 part kids series on raising healthy eaters and wanted to share this amazing free resource for parents. As a mom of two little ones, I'm constantly looking for ways to get my kids interested in the foods they eat, vary their taste buds and let's put it bluntly, get them to eat their veggies!
Cook Smart's easy to follow 4 part series is full of helpful infographics, videos, guides and professional expert tips to getting kids to eat healthier.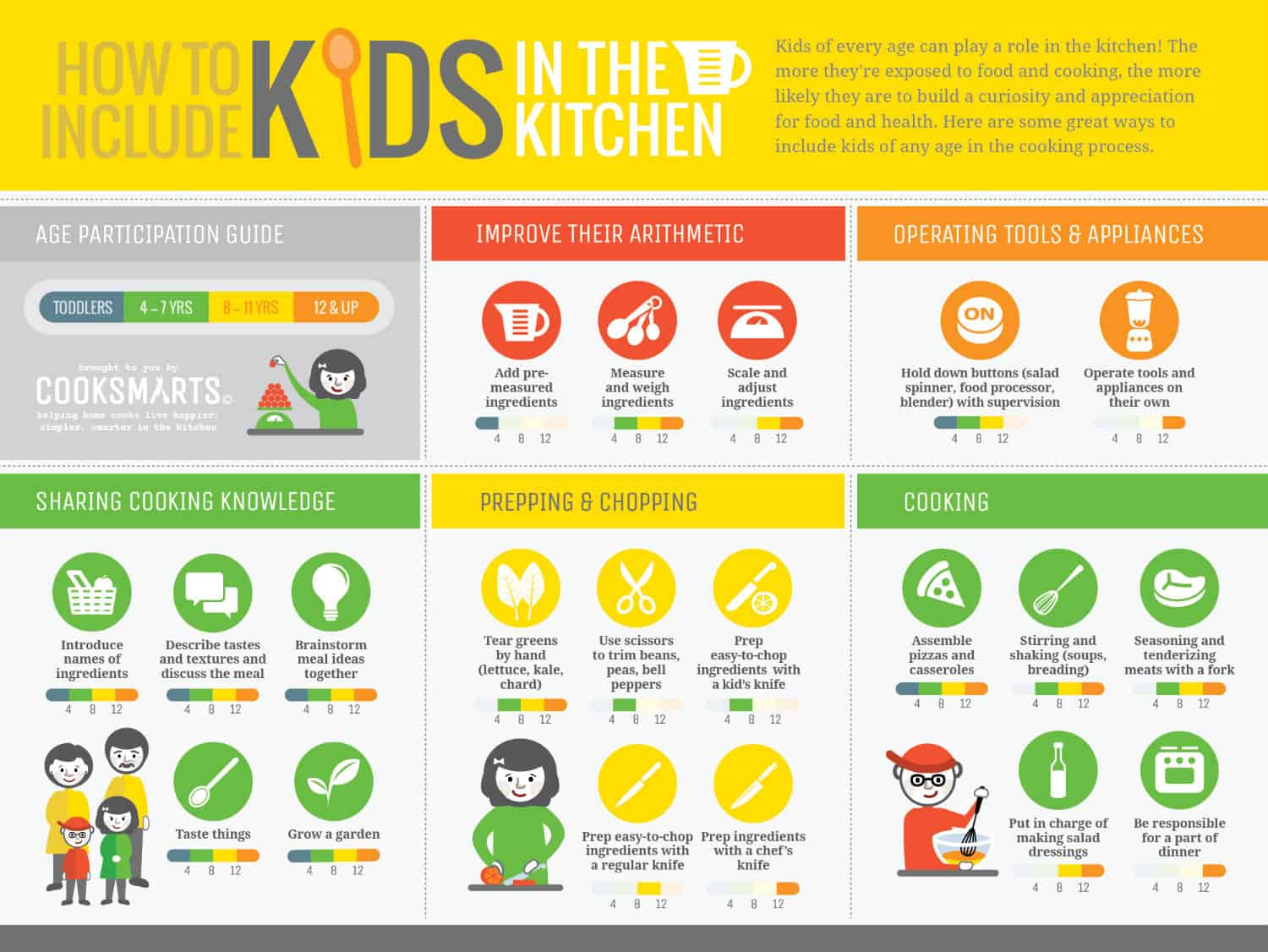 Week 1 of the series is all about how to get kids involved in the kitchen. After all, kids learn by doing and by involving them early on in the kitchen, you're providing them a good baseline of knowledge they can build upon. See the helpful tips outlined in the "How To Get Kids Involved In The Kitchen" infographic, color coded by age group. Under each main section (e.g. Prepping & Chopping or Cooking) are specific examples of tasks kids can participate in such as tearing greens, stirring, or seasoning foods.
Included is a helpful video that breaks down the infographic in more specific details:
In Week 2 of the Raising Healthy Kids series, you get in-depth tips from expert Karen LeBillon, author of "Getting to Yum. The Seven Secrets of Raising Eager Eaters." Karen introduces new concepts to try with kids in the kitchen such as "taste training": a "hands on practical approach to food education that uses games, routines, progressive recipes, and fun activities to help children learn to like healthy foods."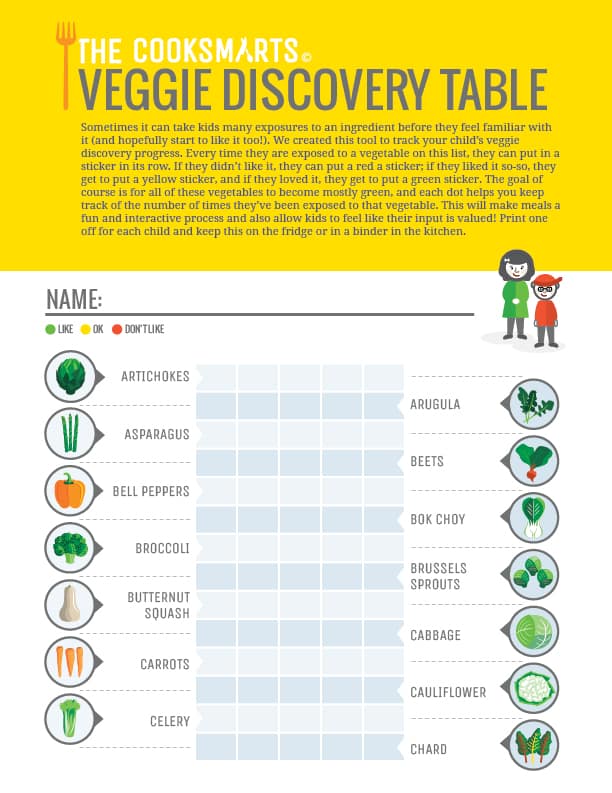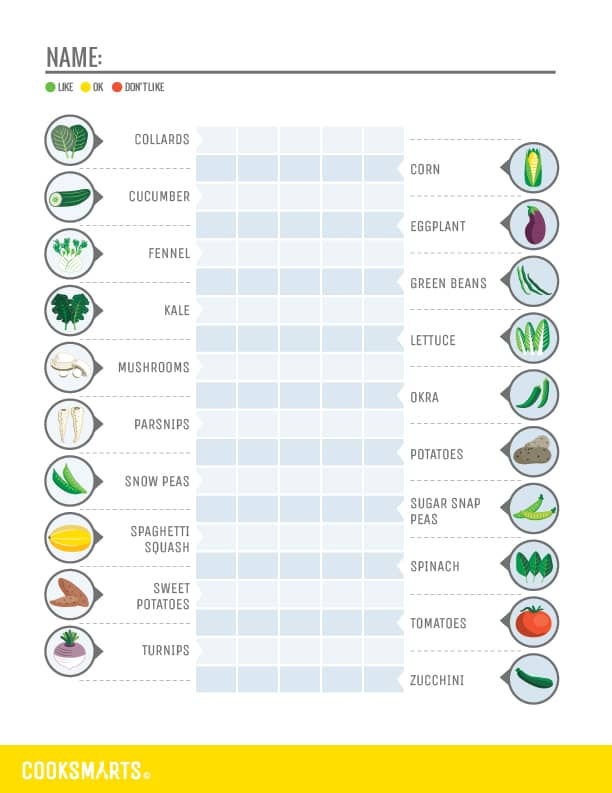 Week 3 covers something any parent of little ones will especially appreciate: managing picky eaters. This is the biggest issue in my household and one I struggle with the most. With Cook Smart's "Veggie Discovery Table" you can make trying new veggies a fun game with a sticker system that keeps track of vegetables kids like or aren't so keen on. Kids respond well to games and visuals so this is a neat way to make eating veggies fun. The Veggie Discovery table is free to download right here.
The last part of Cook Smart's series, Week 4, is all about preventing short order cooking. Do you find yourself preparing separate meals from the rest of the family's that you know your kids will eat? I'm certainly guilty of doing that. Cook Smarts gives you tips on how to solve this issue by suggesting base meals with healthy options for children to customize such as fried rice, pizzas or pastas. That way, kid still have control over choosing what they eat. To help you started on this process, you can download Cook Smart's free 13 page guide on how to prepare a variety of meal formulas with helpful preparation tips.
Whew, I know this seems like a lot of information. And I know from experience that getting your kids to eat healthier is no easy feat. Yet, what we can do as parents is continue to educate ourselves with new ideas on how to achieve this monumental task and get inspired to try new things. A huge thank you to Cook Smarts for providing these free resources and ideas which breaks down the process easily and gets us one step closer to raising healthy kids.
Make sure to head over to Cook Smart's kids series to view and download the full size infographics and guides directly.
What are some ways you encourage healthy eating with your kids?