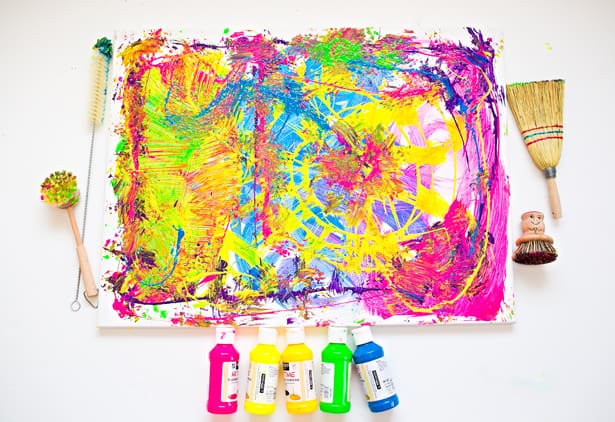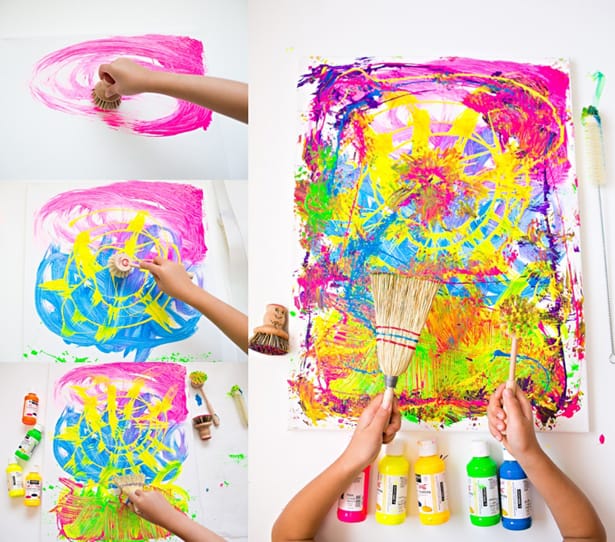 Here's an awesome invitation to paint for kids using something other than paint brushes. Gather up cleaning brushes like small brooms and scrubbers and give kids a canvas and paint to see what beautiful masterpieces they can create! Such a fun process art project for kids with each canvas a unique reflection of their imagination.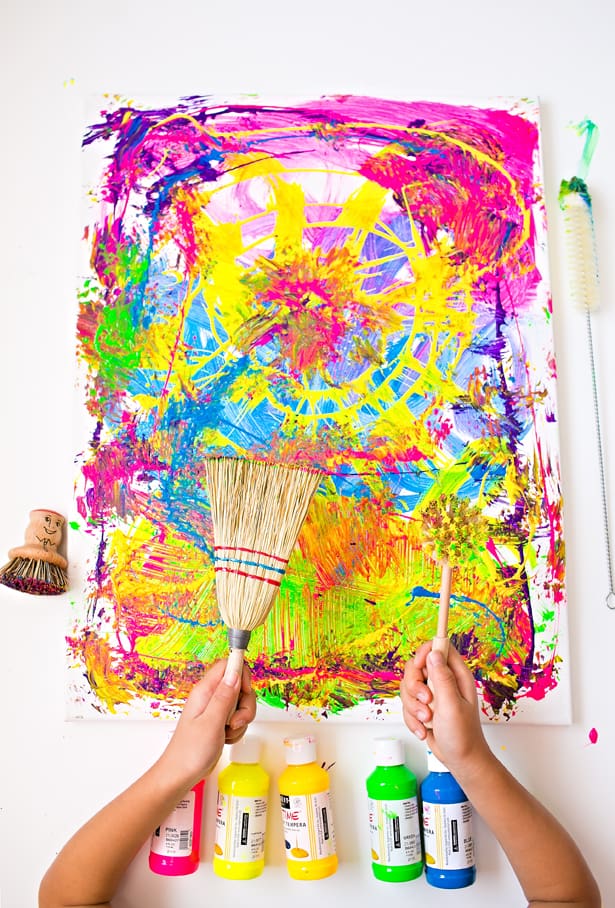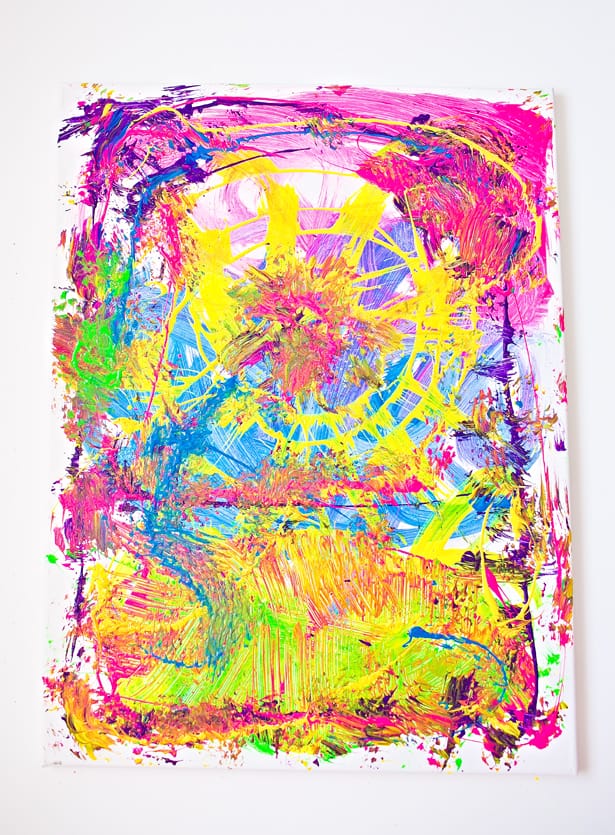 Cleaning Brushes Painting With Kids – Materials:
– Paint (we love these bright neon tempera paints)
– Various cleaning brushes
– Large canvas
*You'll also want a cover like a paint drop cloth to contain the mess or old posterboard to place under your canvas.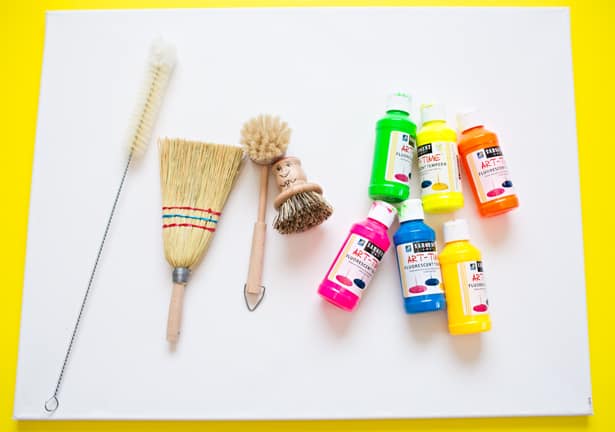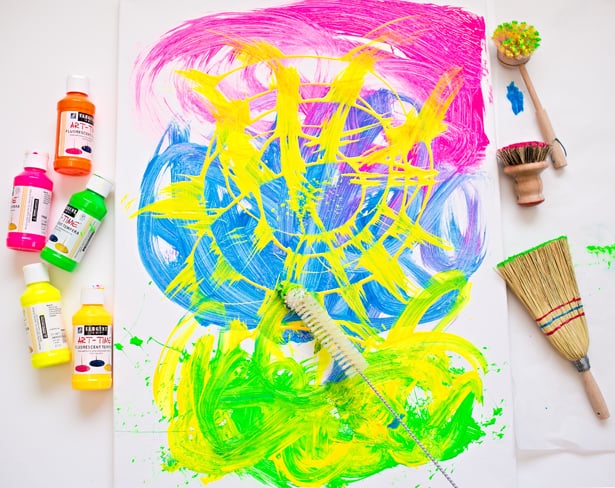 Instructions:
Ask your child to choose a color, swirl some paint on the canvas. Pick up a brush and start seeing how the different bristles create different effects. Repeat with more colors.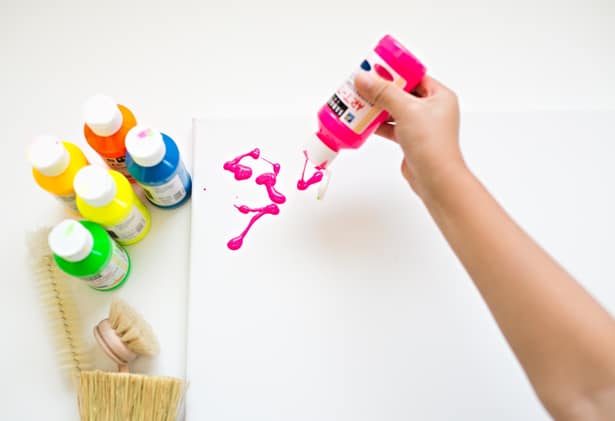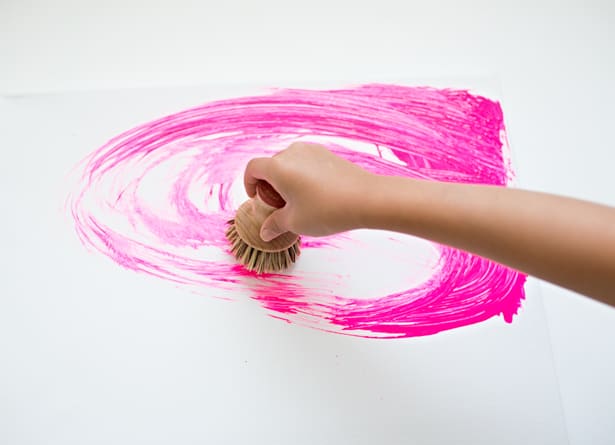 Different brushes will create different paint strokes which is cool for kids to see and experiment with.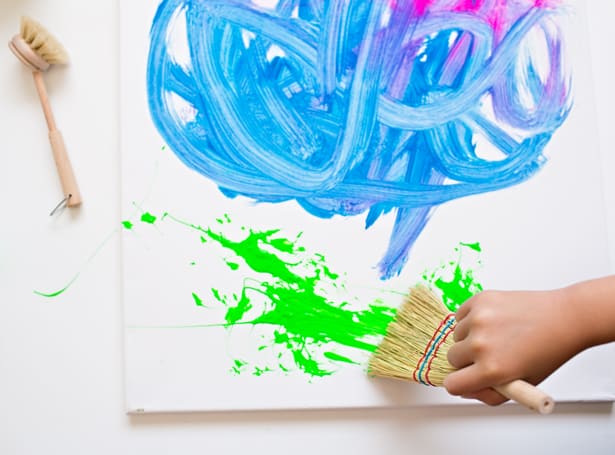 Create patterns with paint and then use the brushes to create even more patterns.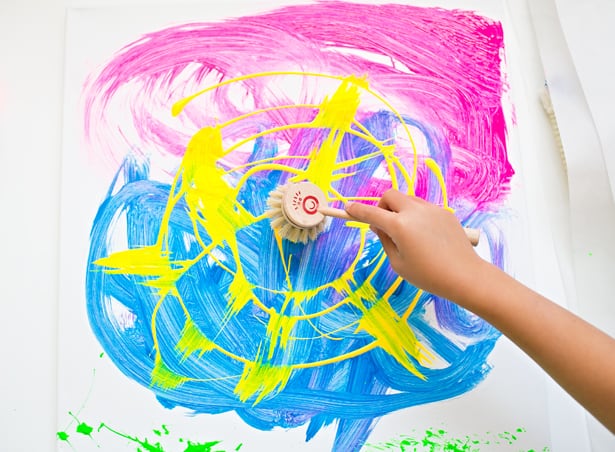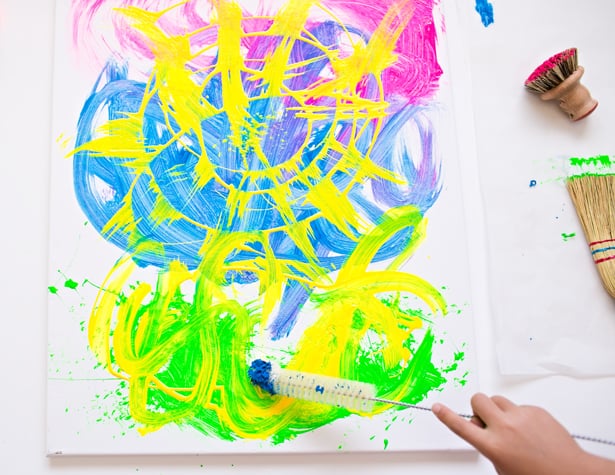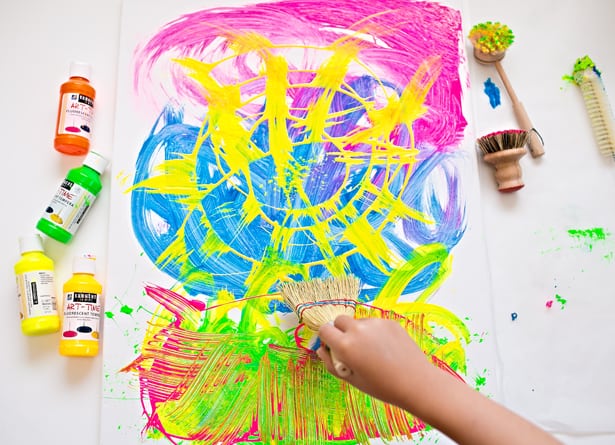 When your child is layering on lots of colors, it's good to let some of the paint dry in between to not muddy them all together. We sometime use a blow dryer to speed up the drying process in between painting.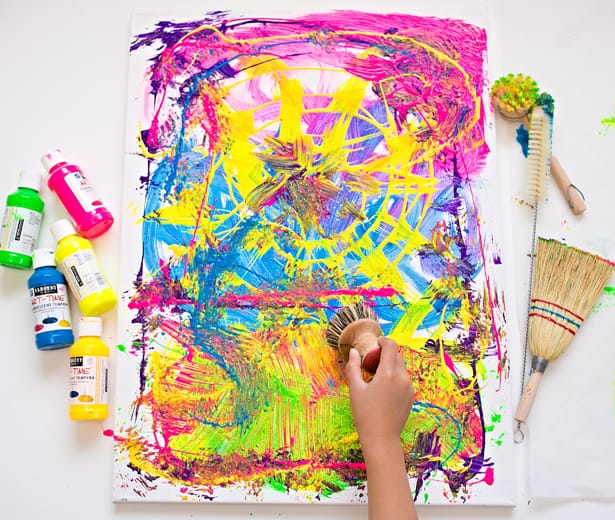 The kids loved using the dry bristles to dab specks of colors all over the canvas once it was saturated with colors.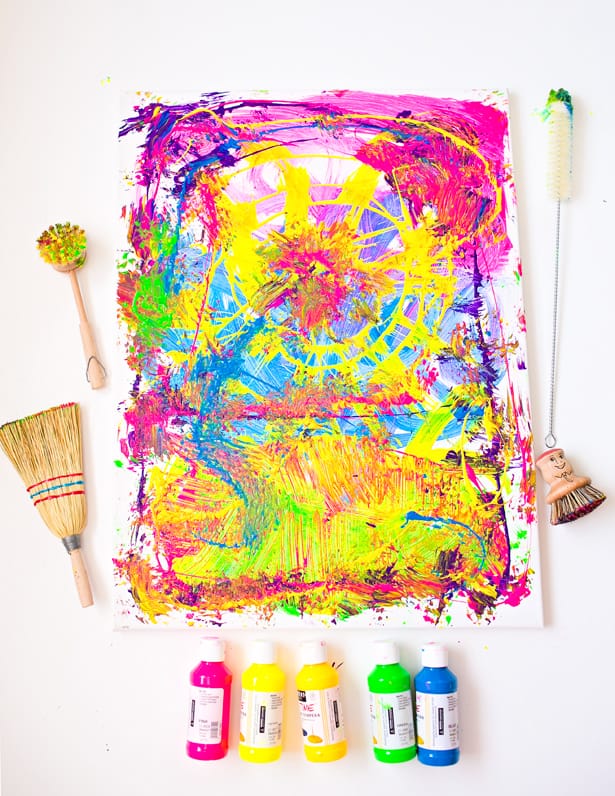 Our beautiful, finished masterpiece. Love the different textures the various cleaning brushes lent to the painting. This open-ended process art was a huge hit with the kids!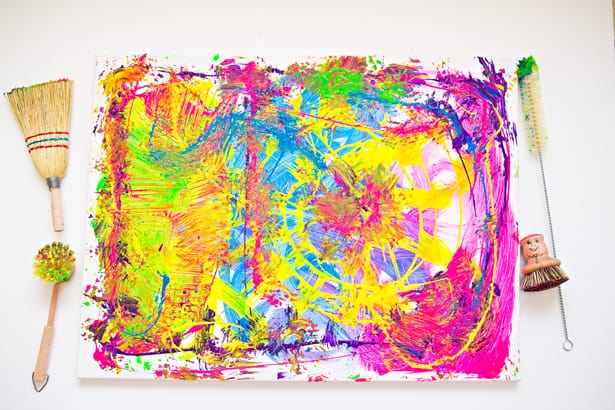 What are your favorite process art projects for kids? Check out tons more creative ideas for kids!
______________________________________________________________________________________________________

Disclosure: Some of the links in the post above are "affiliate links." This means if you click on the link and purchase the item, we will receive a small affiliate commission. Regardless, we give our promise that we only recommend products or services we would use personally and believe will add values to our readers.