My daughter's right in the middle of that awkward teeth-losing phase that can sometimes be not so fun. Here's a fun idea from Mighty Twenty that makes the tooth losing process something to celebrate.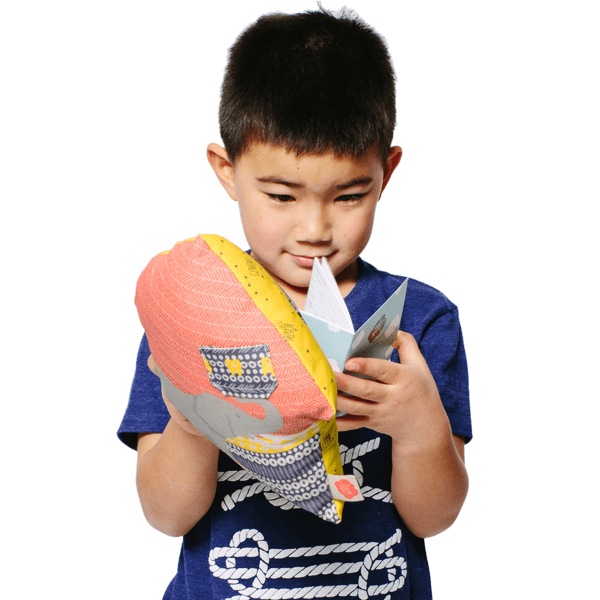 Mighty Twenty (cleverly named based on the fact that we all have twenty baby teeth) started as a small business in 2006, hand making their first tooth fairy pillows. Now they've evolved into offering a cute collection of (still handmade) tooth pillows, journals and online tooth trackers for kids. Many of their charming designs are based on founder's Vilasinee's love of travel and sketching, from the batiks in Indonesia to Dutch patterns in Africa.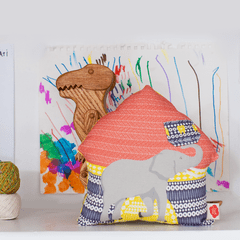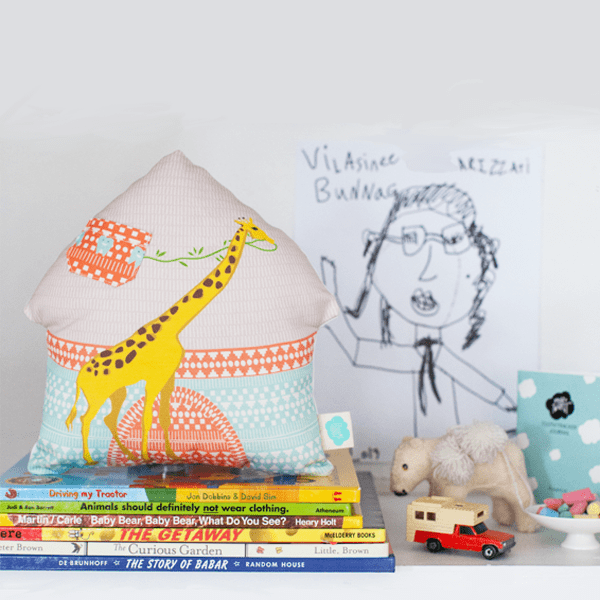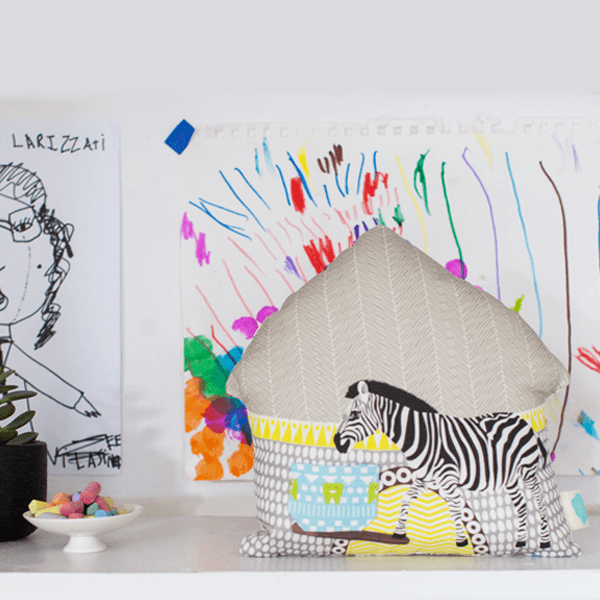 The fabric pillows measure a good size, about 9″ x 9," and come with colorful fabric pocket in the back to hold the all important tooth and tooth tracker journal that comes with the pillow. Tooth tracker cards are included to capture the memory of every important tooth lost, from the first to the very last one.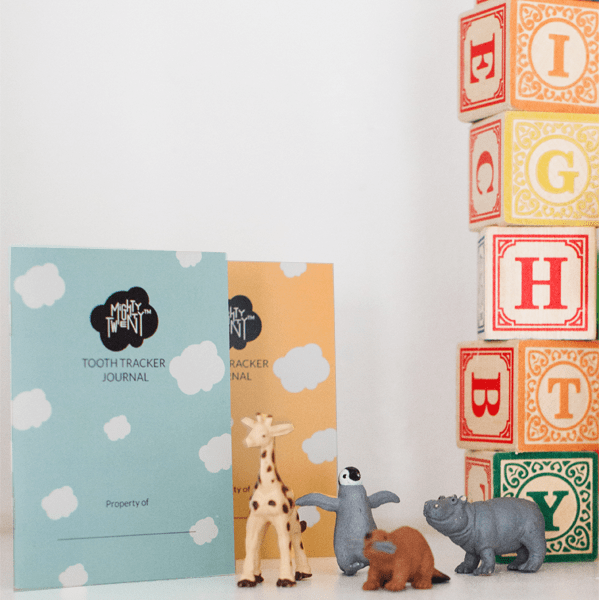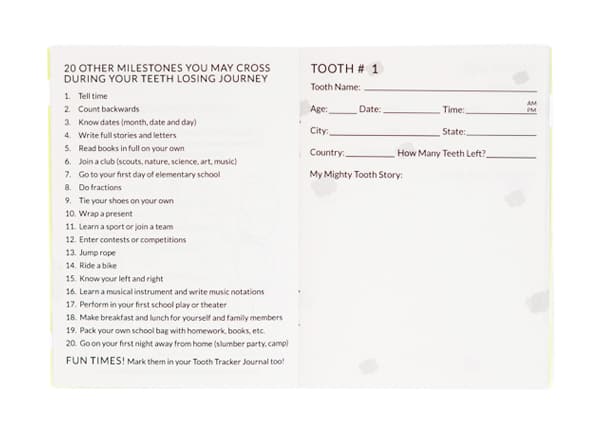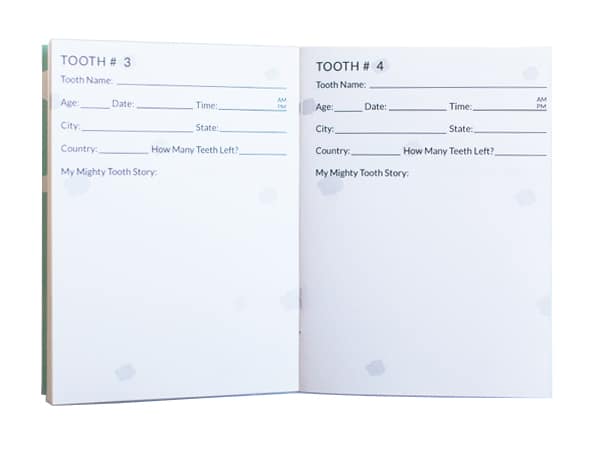 Mighty Twenty also offers contemporary designs for a variety in patterns, such as these cool iceberg designs in polar bear or musical whale.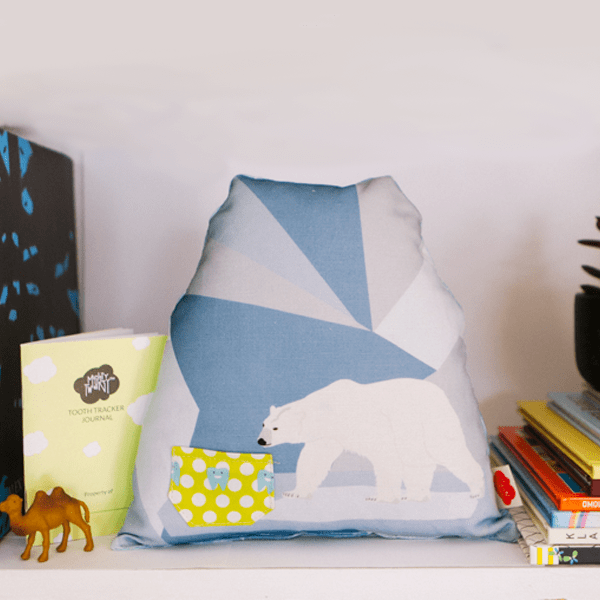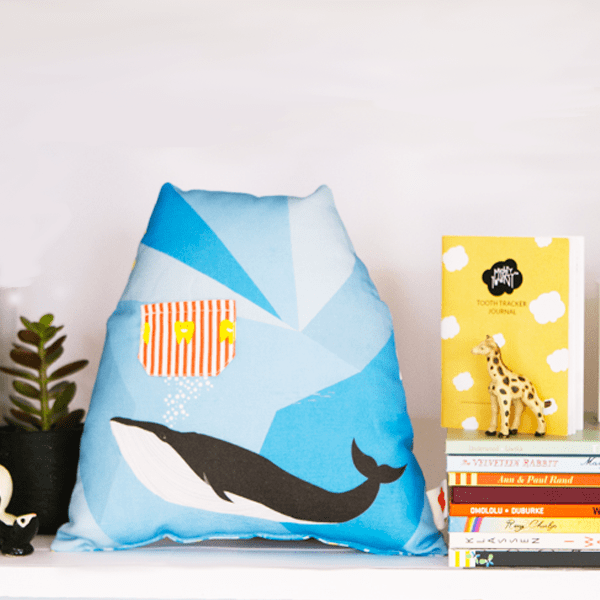 Take a look at Mighty Twenty's full collection of tooth fairy pillows on their online shop.
Looking for more tooth fairy ideas? Check out these terrific ideas.