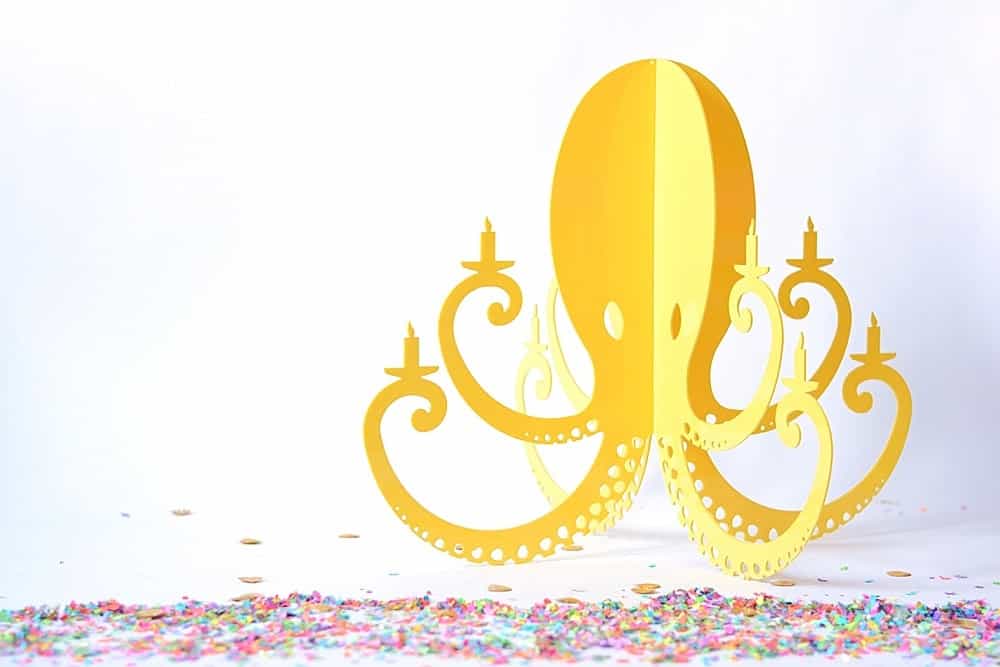 You often thing of chandeliers as lavish decor with crystals in a stately living or dining room, but these bright and colorful ones ones from Chandelier by NK, designed by Nicole Ketchum, are kid-friendly and make a vibrant statement in any playroom or nursery.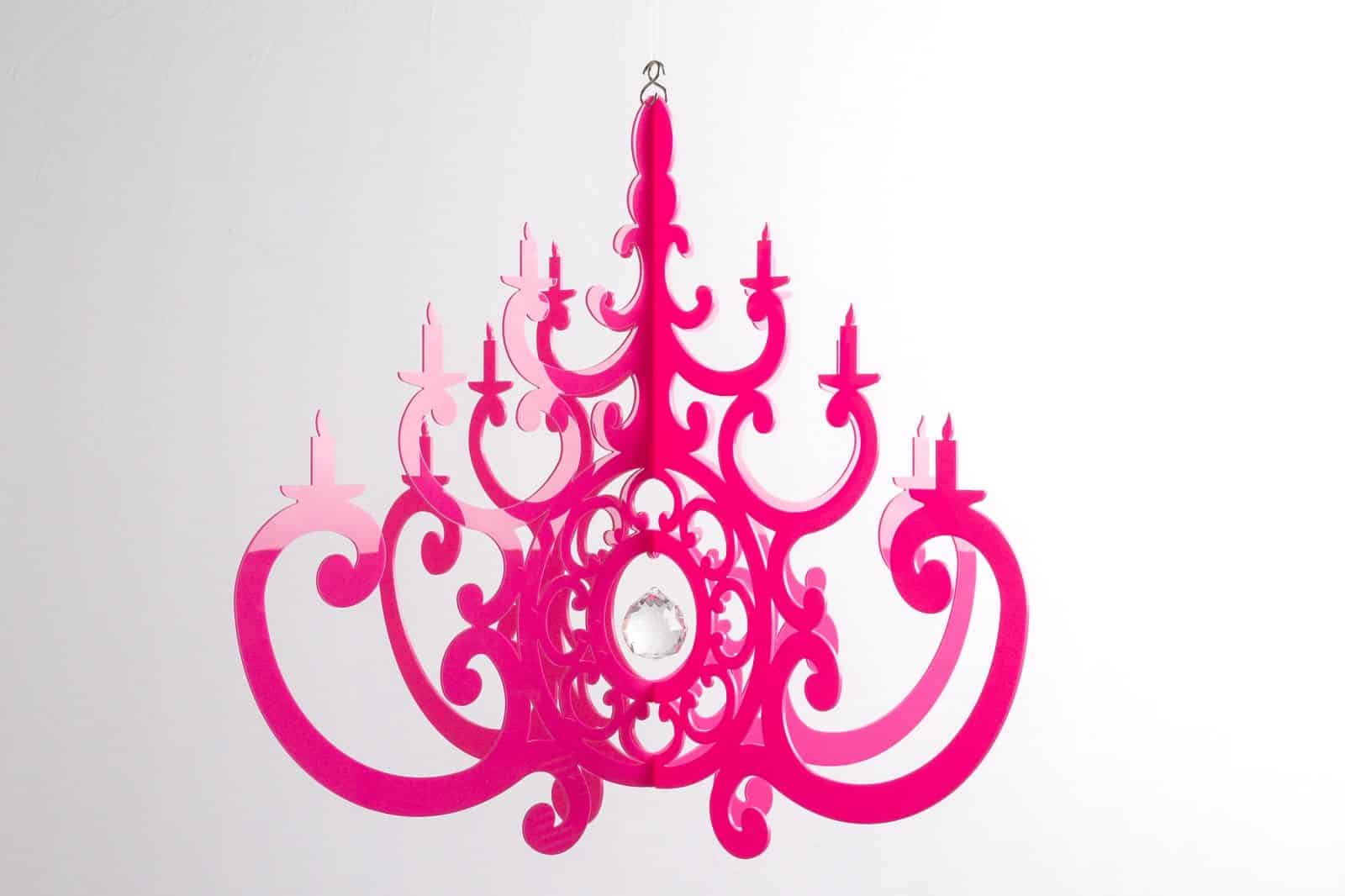 Offered in fun colors like hot pink, turquoise and yellow these aren't your typical heavy chandeliers. They're made of lightweight acrylic and weigh just 3 lbs each, with a simple prism in the center that reflects light from every direction.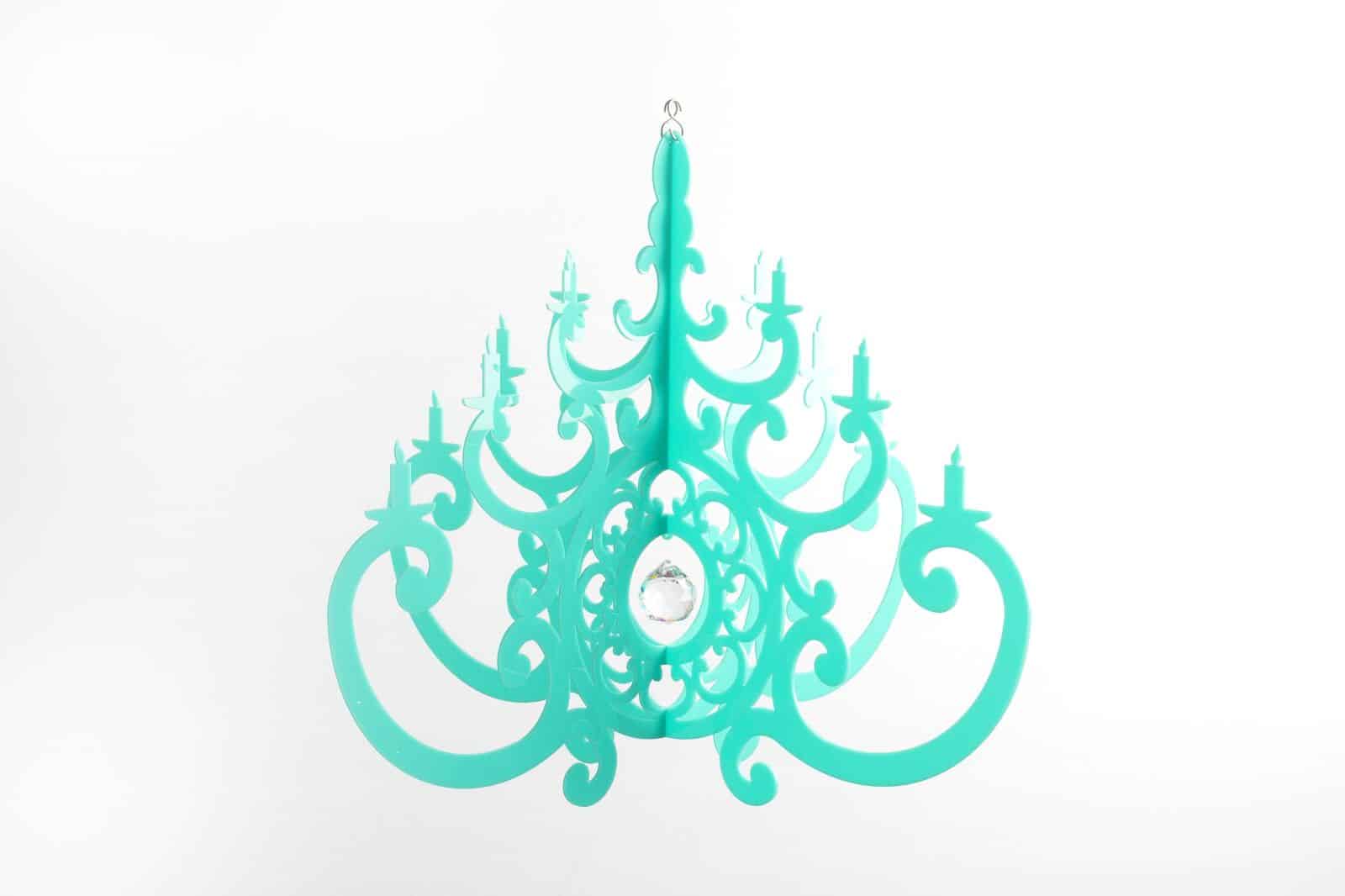 We love the adorable octopus design which would be a cute addition to a children's room. Or any of the colored ones for a birthday party or special occasion.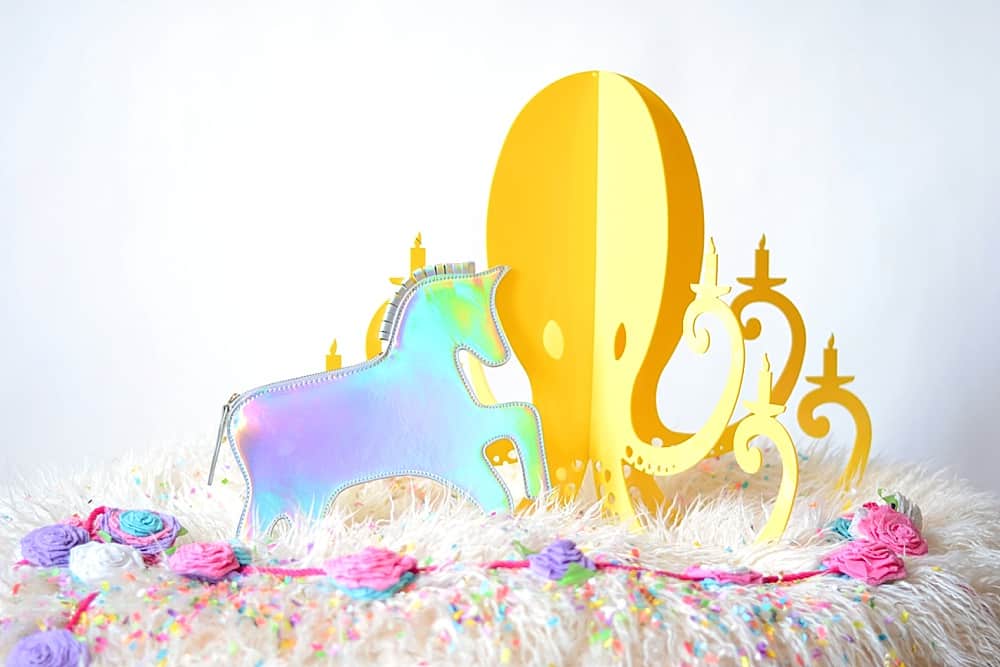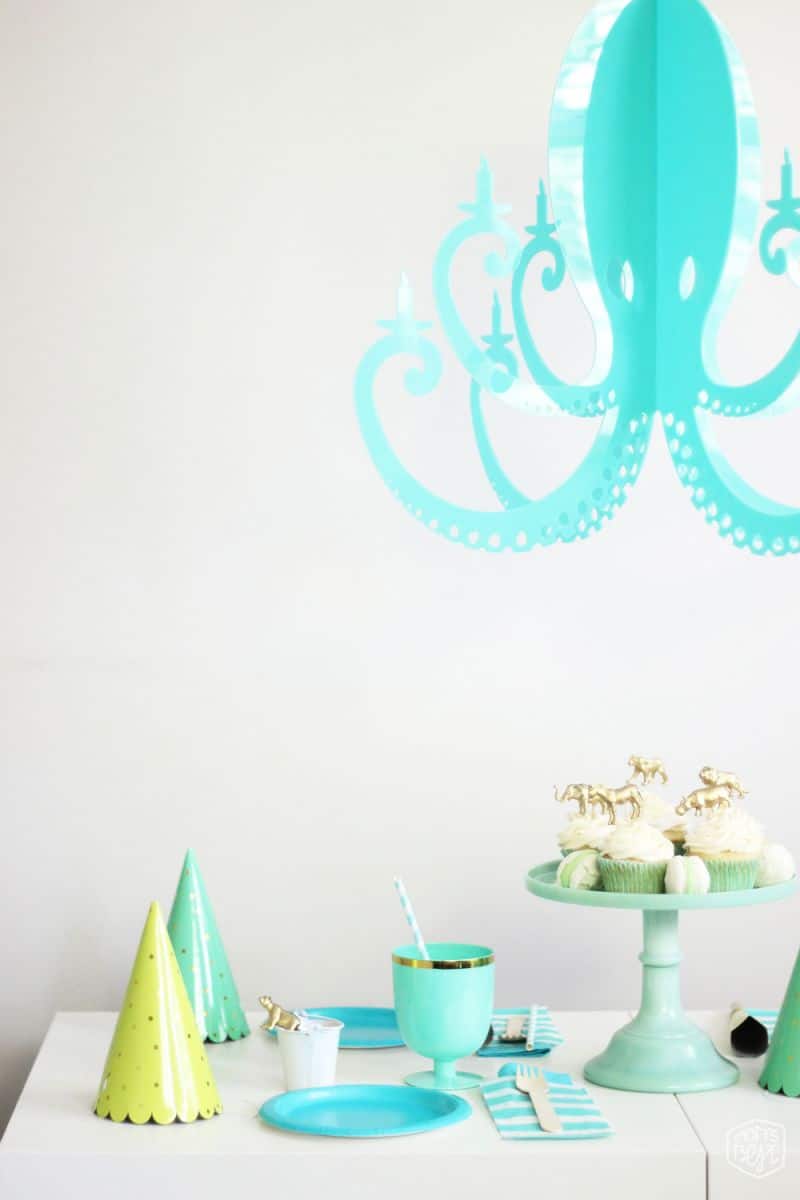 These modern decor pieces are affordable and chic stylish pieces that will delight both kids and children.
Check out the full collection on Chandelier by NK's online shop. If colors aren't your thing, they also offer simple designs in white and black.
(All images via Chandelier by NK)