Do you have a little astronaut in the family who's fascinated with outer space, aliens, and extraterrestrial life? He or she will love learning how to make a toy rocket. There are eight different ways to approach your DIY rocket ship, each using different materials. Whichever method you choose, this post covers some great rocket ideas for school projects or just for fun for your little one!
How to Make a Rocket Ship that Flies
Perhaps you've made homemade rocket ships for your children before – something for them to play inside of that inspires their imagination. But we want to show you how to make a toy rocket that can fly! These nifty DIY rockets can actually take-off after the countdown, using a little basic science and some materials from home.
Paper Tube Rockets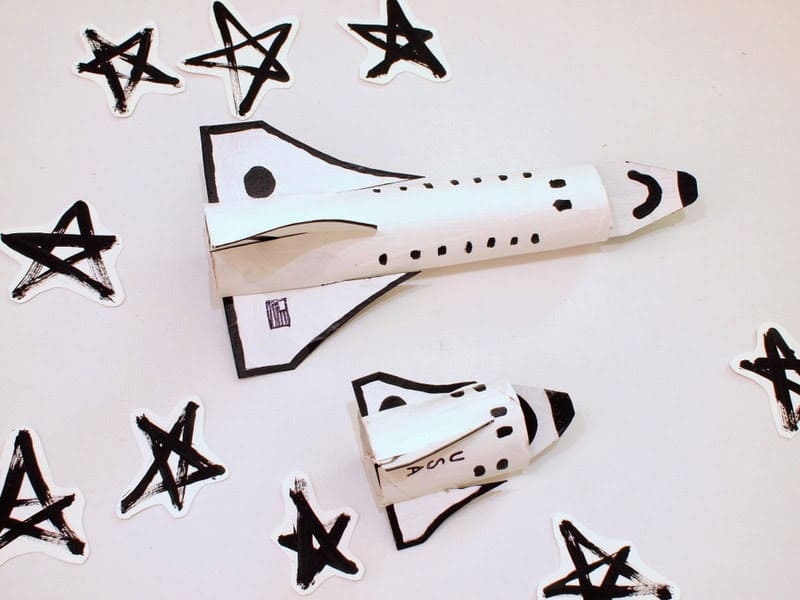 At first glance, paper tube rockets may seem ordinary. But watch the video in the tutorial and check out how you can make them fly! This tutorial also comes with a free template to make the process that much easier at home. This project is super simple, so you can guide your son or daughter through the process or leave them to their own devices!
Bottle Rockets

Using this bottle rocket tutorial, you can learn how to use water pressure to create a DIY rocket ship that actually flies. We all know how excitable little kids can be, and it's a pure delight watching their little faces light up when you show them something extra special like this. You'll need to supervise them on this DIY space mission, but it's a lovely way to bond with everyone in the family.
Alka-Seltzer Rockets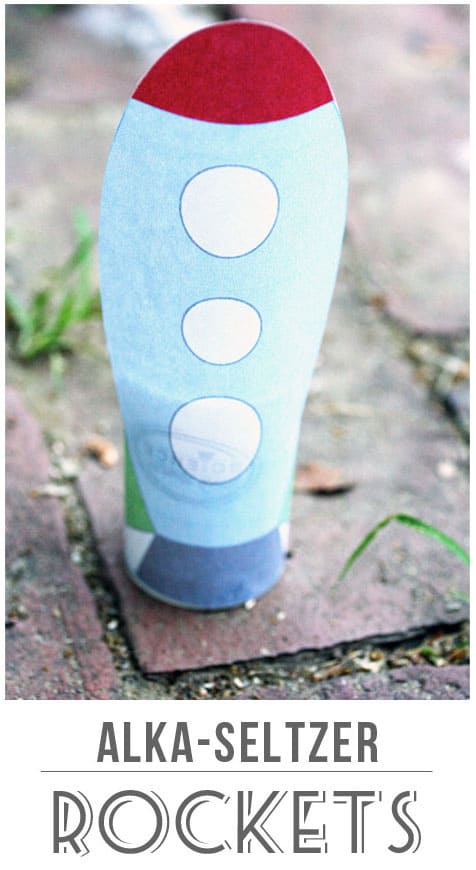 This tutorial is a fantastic option if you're working on a rocket project for your child's science class. You can introduce your kids to some basic science, as this rocket uses Alka-seltzer to get off the ground. What's better than a fun activity that actually helps your kids learn something along the way?
How to Make a Space Rocket out of Recycled Materials
Many parents like to teach their children about recycling from a young age. Why not bring the sustainability conversation into your kids' playtime, too? If you want to show your kid how to make a rocket from recycled materials, you can use the two methods shown below.
Box rockets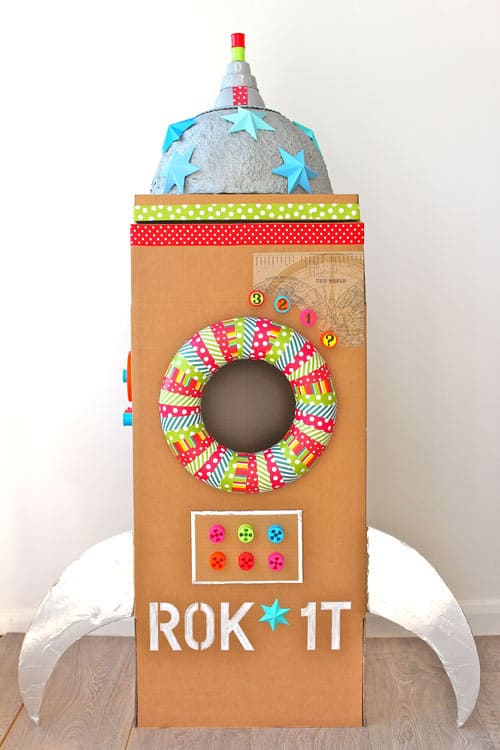 The Box Rocket from Kate's Creative Space is bound to be a hit with your little ones. This recycled rocket ship is big enough for children to play in and comes with some cool design elements that will make it feel like the real deal.
Paper Straw Rockets

This rocket ship tutorial will show you and your kids how to make a space rocket out of paper straws! These rockets aren't just practical; they are super fun, too. Paper rockets make cool toys that can be propelled over and over again. So, get ready, get set, launch!
How to Build a Toy Rocket
If you're looking for something creative to keep the kids entertained for a while, you can read about the sweet toy rockets below. These are also made from household materials like cardboard and paper, but they have quirky features added that make them brilliant toys, too.
Paper Space Rocket

Kids will love painting these paper tube rockets, which have cut out sections for little play astronauts to take a ride on the space vehicle. Painting and decorating the tubes also provide a fun way to spend an afternoon with your kids, and they'll love customizing their newfound toys.
Cardboard Tube Rocket Ship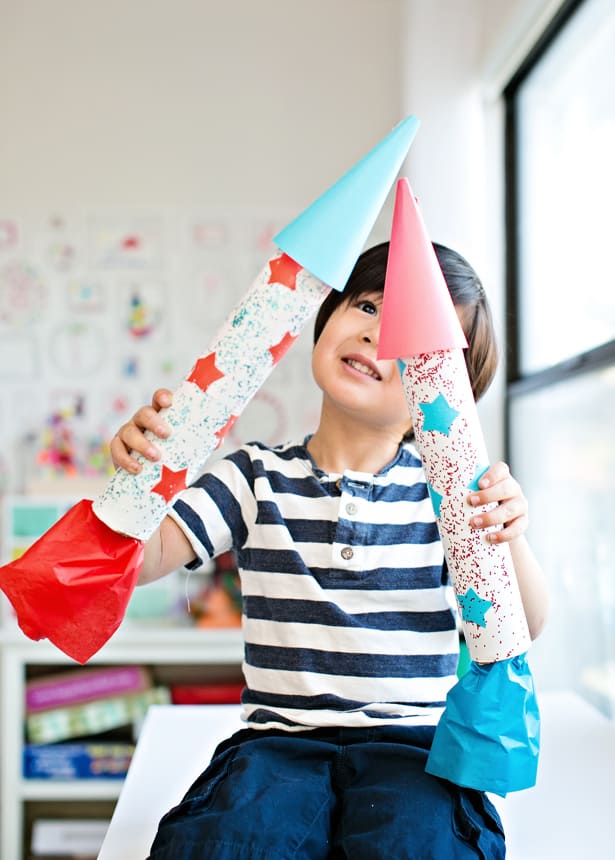 Another cute recycled rocket with a sparkly and glittery theme, these tube rocket ships are plenty of fun to build from scratch for young children. These space rockets are so simple and easy; anyone can do it.
Rocket Ship Box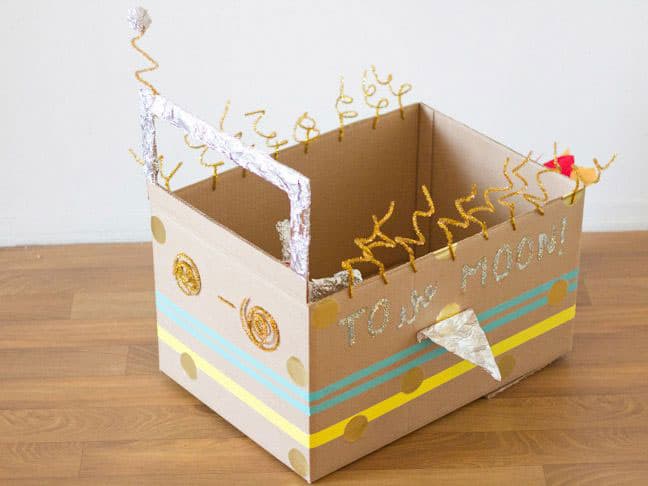 Here's a rocket your kids will enjoy since they'll be in full control of steering its course. This rocket ship comes with extra decorations and titbits, which any kid will love to play with. You can read the tutorial on how to make them, and the kids can even paint them; however, they choose.
Further Reading for More Rocket Ideas
Crafts are our specialty, and reading up on our other posts may give you some creative inspiration for your next rocket project. You can check out some of the crafty posts listed below for more fun ways to spend time with the kids.
10 Out of This World Space Crafts
10 Creative Cereal Box Projects
10 Delightful and Easy Boat Crafts
25 Best Fun and Easy Two Ingredient Crafts
9 Fun Ways to Play With Popsicle Sticks
10 Clever Toilet Paper Tube Crafts
10 Delightful Clothespin Crafts