I've enjoyed our Cooking With Kids series because it's been fun to watch my kids get excited and involved in trying out new recipes and fine-tuning their kitchen skills. We have a blast brainstorming recipes and I've seen an improvement in their appreciation for trying new foods (key if you have picky eaters!) and learning core skills like measuring, chopping, and following a recipe.
In doing the series, I realize there are some invaluable tools I use in almost every recipe. So, I've gathered my top favorite kitchen tools for cooking with kids here to share. What are some of your favorite tools for cooking with kids? I'd love to add them to the list!
*Click on the links to see where to purchase the tools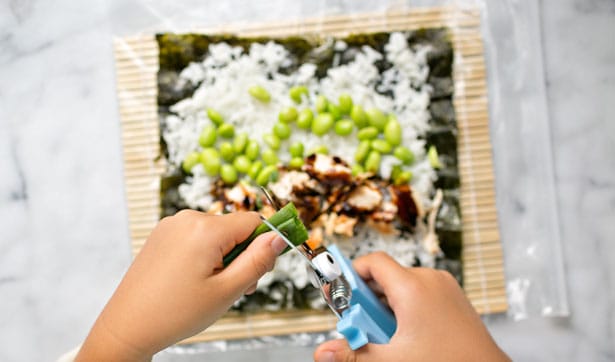 Kitchen Shears For little hands that can't quite use a knife or for easy chopping, we use these kid-friendly kitchen shears by Kuhn Rikon which are well made and ergonomically fitted for kids.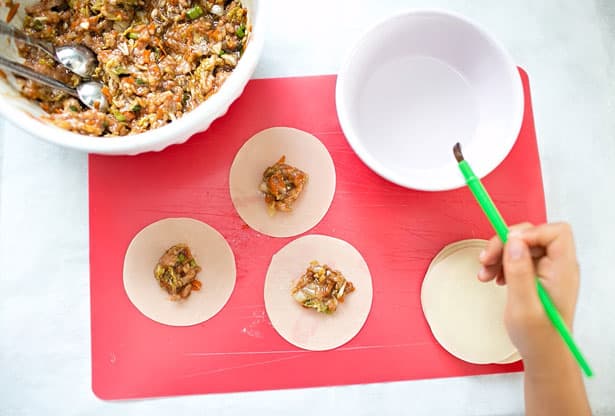 Flexible Cutting Mats I have several flexible cutting mats that make great work surfaces when cooking with the kids. They're wide and flat, easy to cut on, and come in lots of bright colors which the kids love.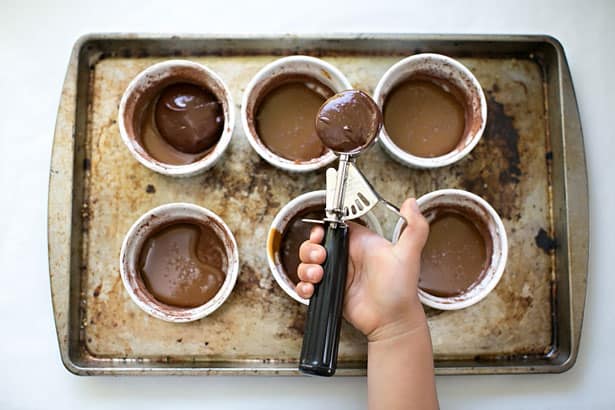 Scoops I love using ice cream scoops which make it easy for kids to place anything like cake or muffin batter into pans. Or basically anything that needs to be scooped.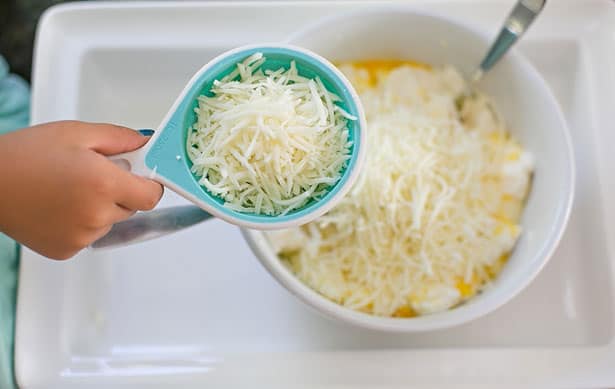 Silicone Measuring Cups I like the lightweight size and colors of silicone measuring cups which fold down flat and are easy to store. They're much easier for kids to use than heavy metal measuring cups.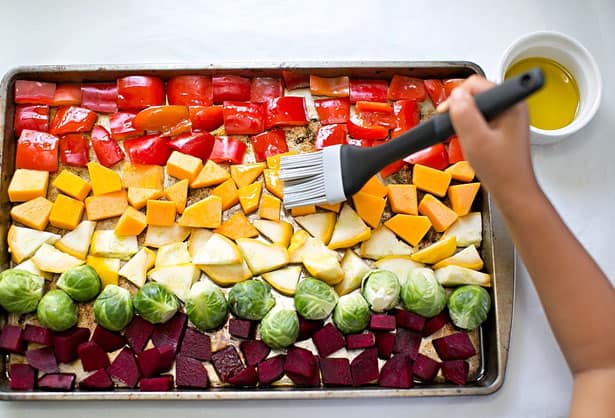 Silicone Brush A brush is handy for brushing on a glaze or lightly oiling a pan. The kids feel like they are painting so it's a great tool they can instantly identify with and know how to use intuitively.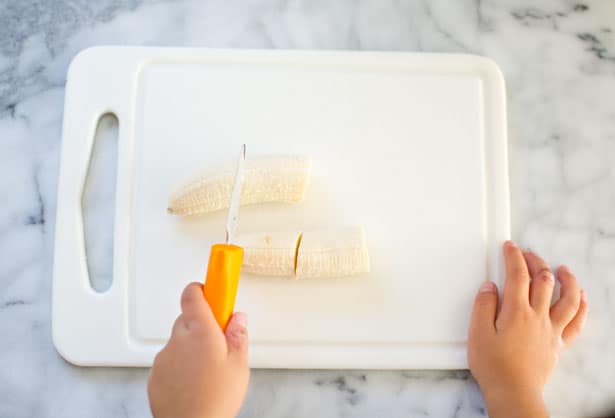 Kid Knife I have two of these knives made by Kuhn Rikon. One that's flat and one with serrated teeth. The knives are safe, ergonomically fitted, and come in cute designs like a dog. The non-serrated knife is great for cutting soft foods like bananas and the serrated one for tougher items like cooked meat or harder fruits like apples.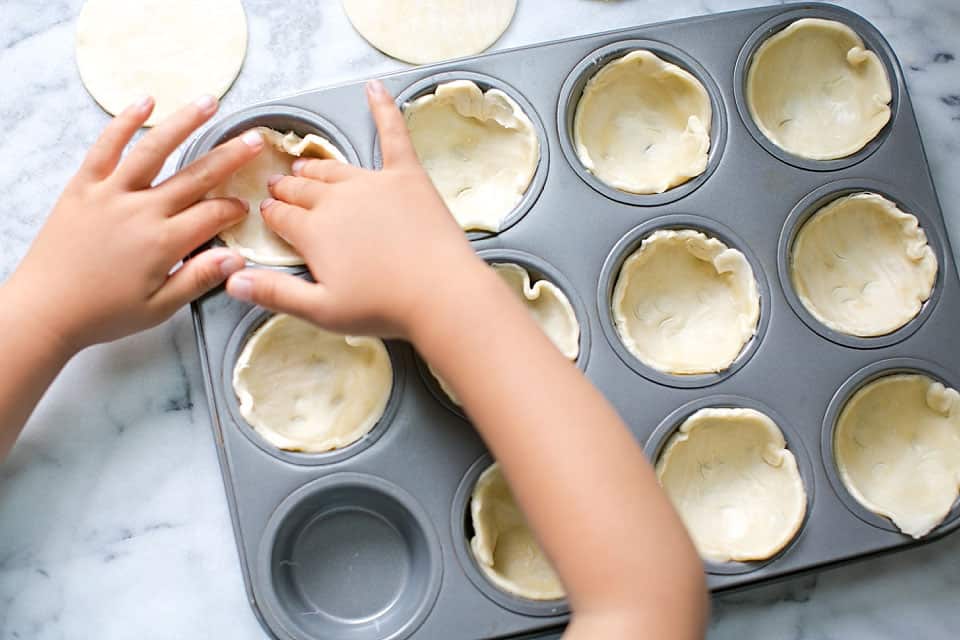 Muffin Tin Chances are you probably already have a muffin tin at home. I love making food into smaller portions for the kids and rely heavily on regular and mini muffin tins to do the job. They're not just for baked goods too, you can make pasta and portion them out this way, baked. Or do mini meatloaves or pot pies in them.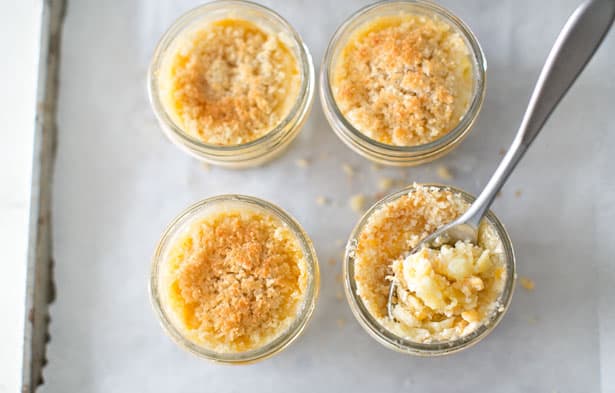 Mini Jars Similar to the muffin tins, I use canning jars to bake food up in smaller portions. I've used them for mac and cheese, spaghetti and meatballs and even larger jars for kid-friendly salads!
What are some of your favorite kitchen tools for cooking with kids? I'd love to add them to the list!
______________________________________________________________________________________________________

Disclosure: Some of the links in the post above are "affiliate links." This means if you click on the link and purchase the item, we will receive a small affiliate commission. Regardless, we give our promise that we only recommend products or services we would use personally and believe will add values to our readers.