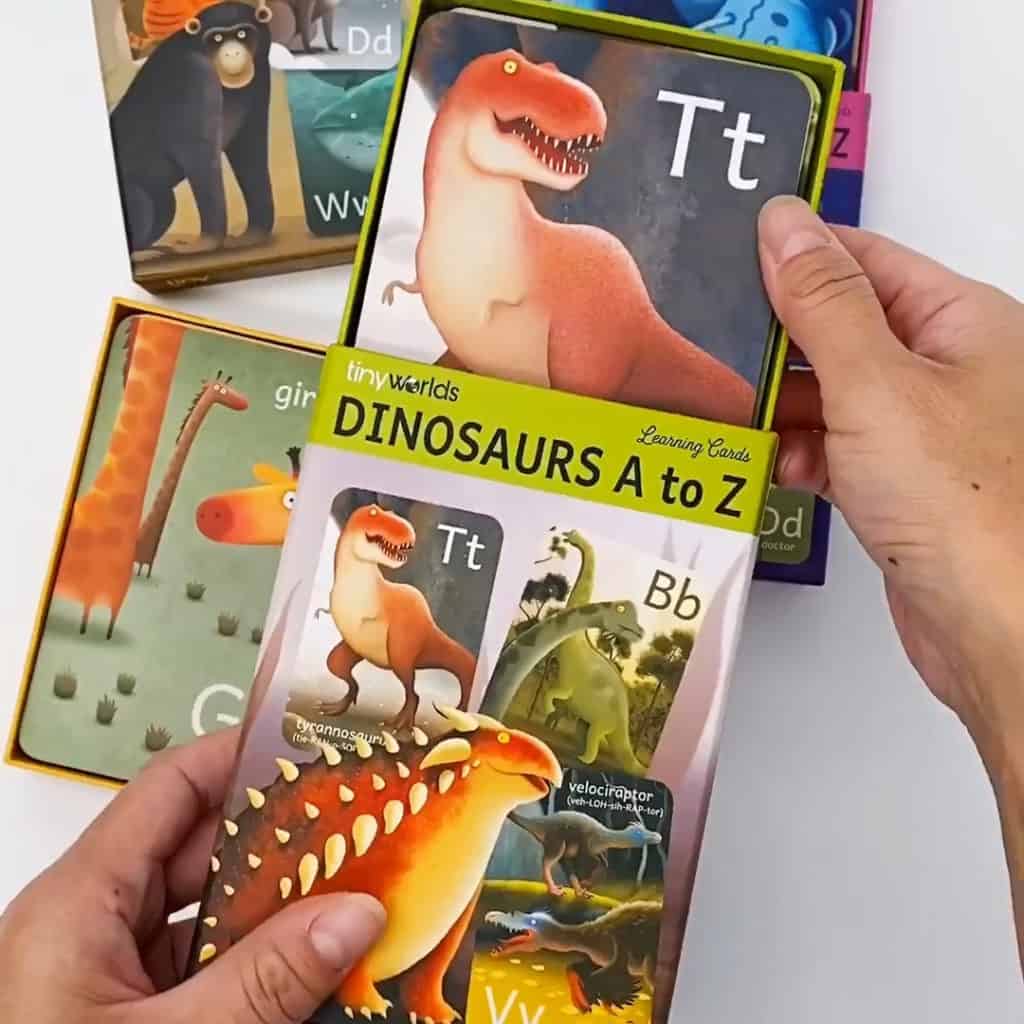 Follow us on Instagram for more fun ideas for kids!
Scroll down to watch the video below showing off these beautiful learning flash cards from Tiny Worlds. Make sure to subscribe to our YouTube channel for more fun videos!
When it comes to making learning fun and beautiful, you can't go wrong with these beautiful learning flash cards. Not only are they made of super sturdy material that not even the busiest hands can rip, but they're also created to be the perfect size to hold, read, and view.
Each flashcard was designed to create an environment that will hold their attention and have them appreciate the artwork as well. Plus, you can even pin them up on a wall and they make really beautiful pieces of art, too.
Since they're made to be so sturdy, these flashcards are great to pack up and take with you on the road. Simply pull them out, let them learn, and pack them back up for your next outing or adventure!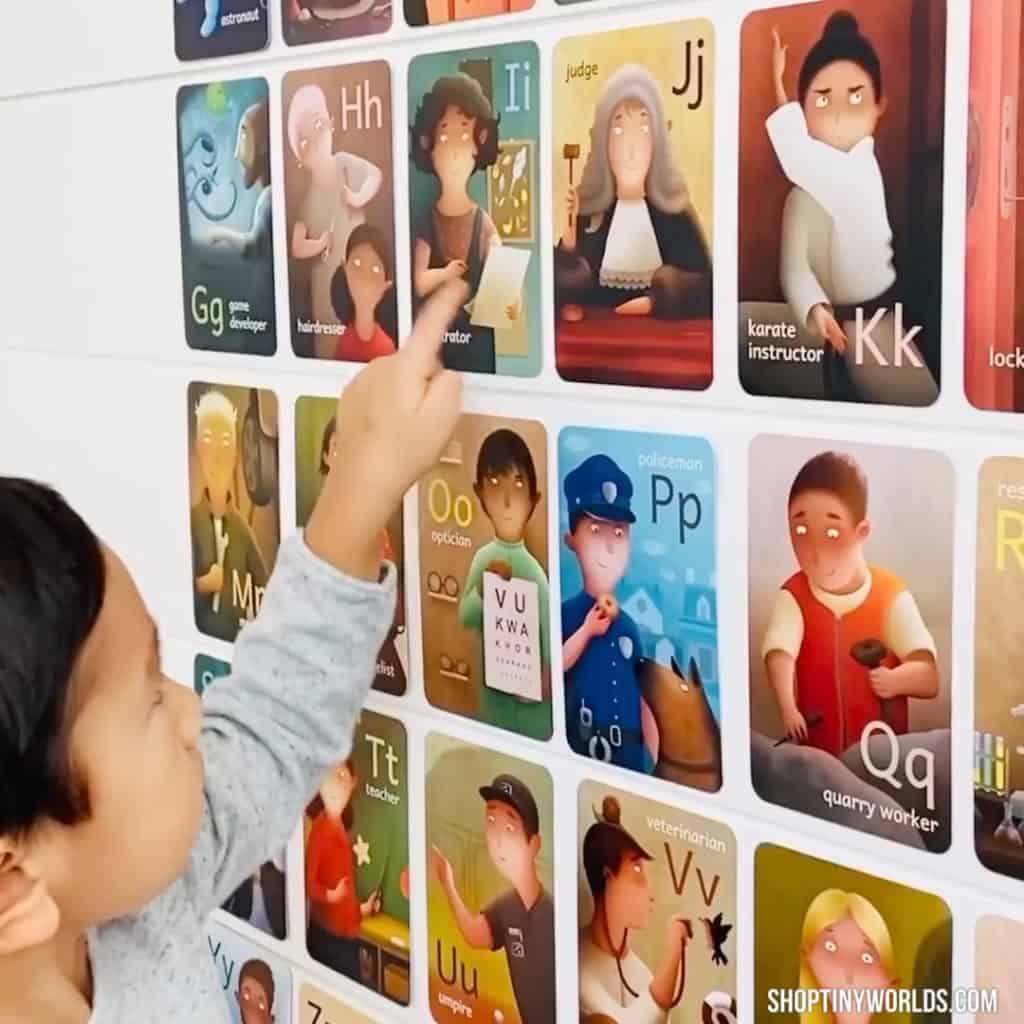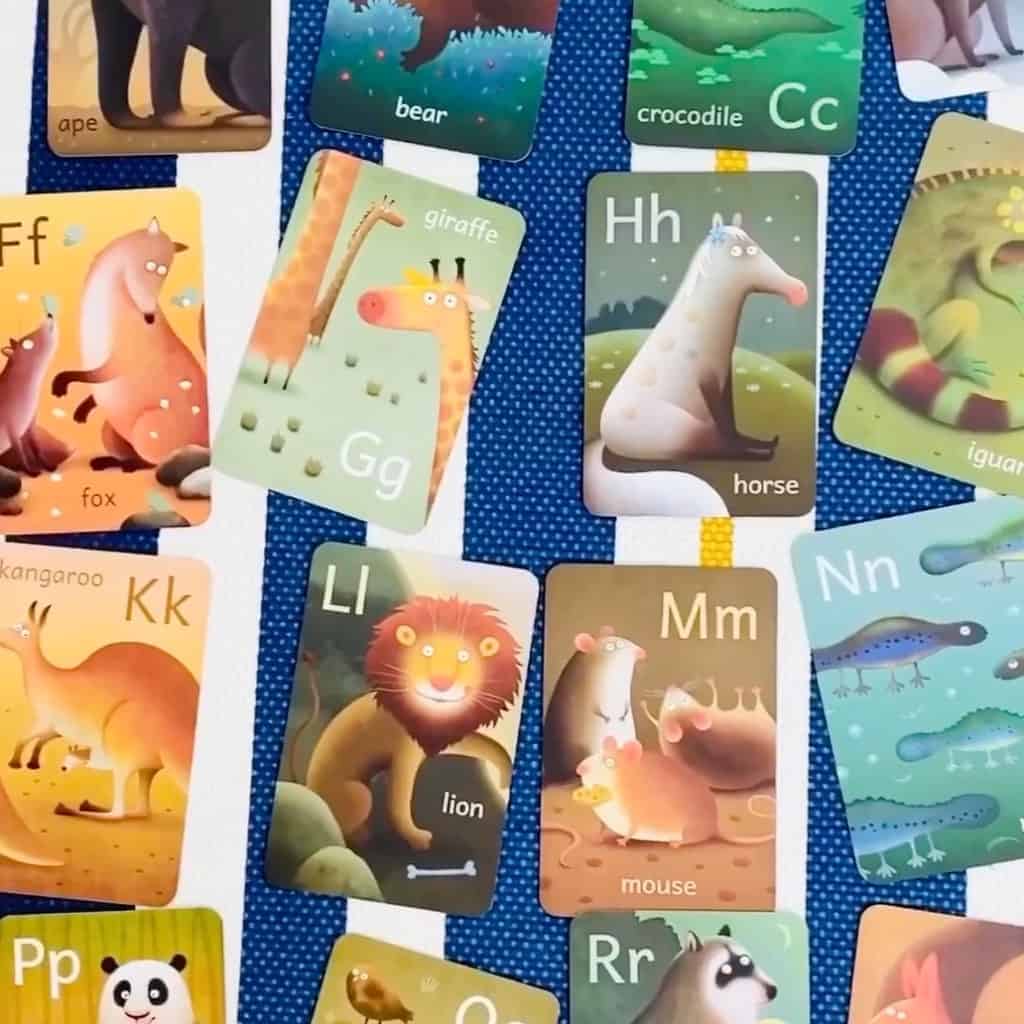 '