My daughter recently turned five. Her birthday happened to fall on a school day so we wanted to do something special for her class. Her school has a strict no candy or sweets policy when it comes to birthday celebrations so we decided to surprise each classmate with…balloons!
This was such a fun idea for both my daughter and her classmates and is a great non-sweets option that is just as uplifting. The teachers and kids loved it and my daughter was so happy and proud to wear her handmade sign and give something delightful for her friends on her special day.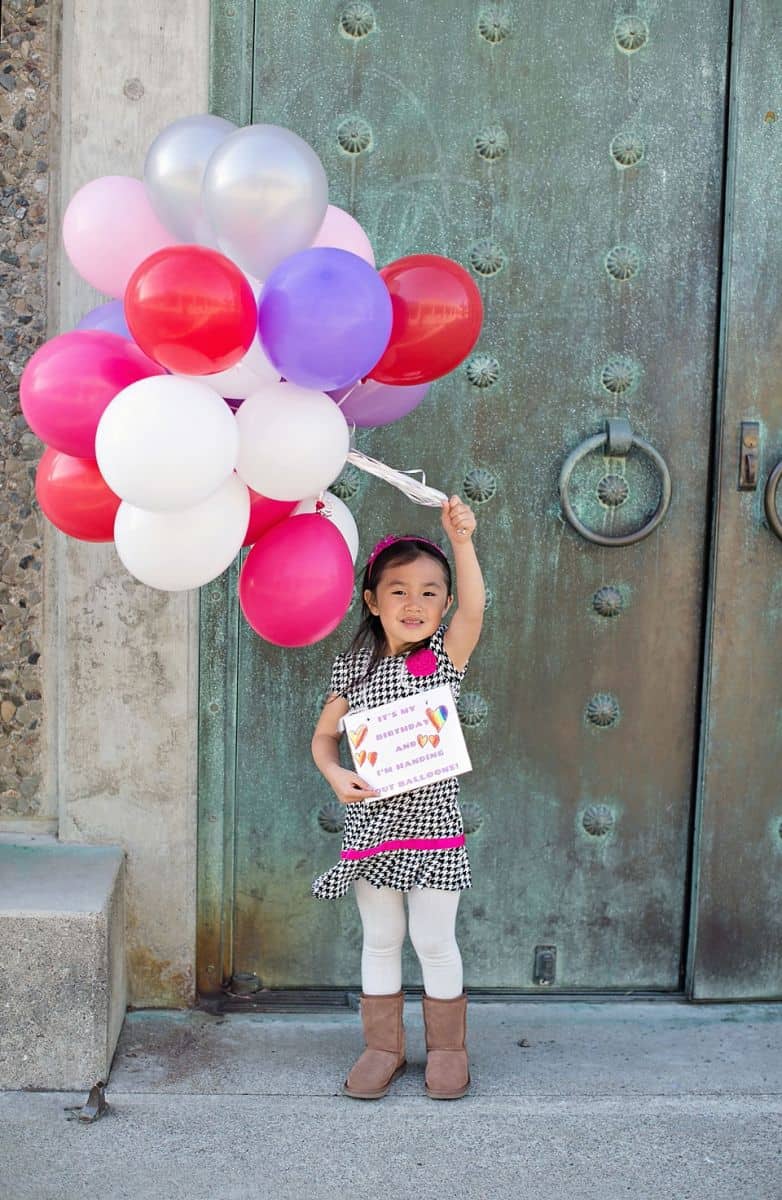 Birthday Balloon Celebration – Materials:
– Paper
– Cardboard cut out to fit paper
– Glue
– String or Yarn
– Crayons or markers
– Balloons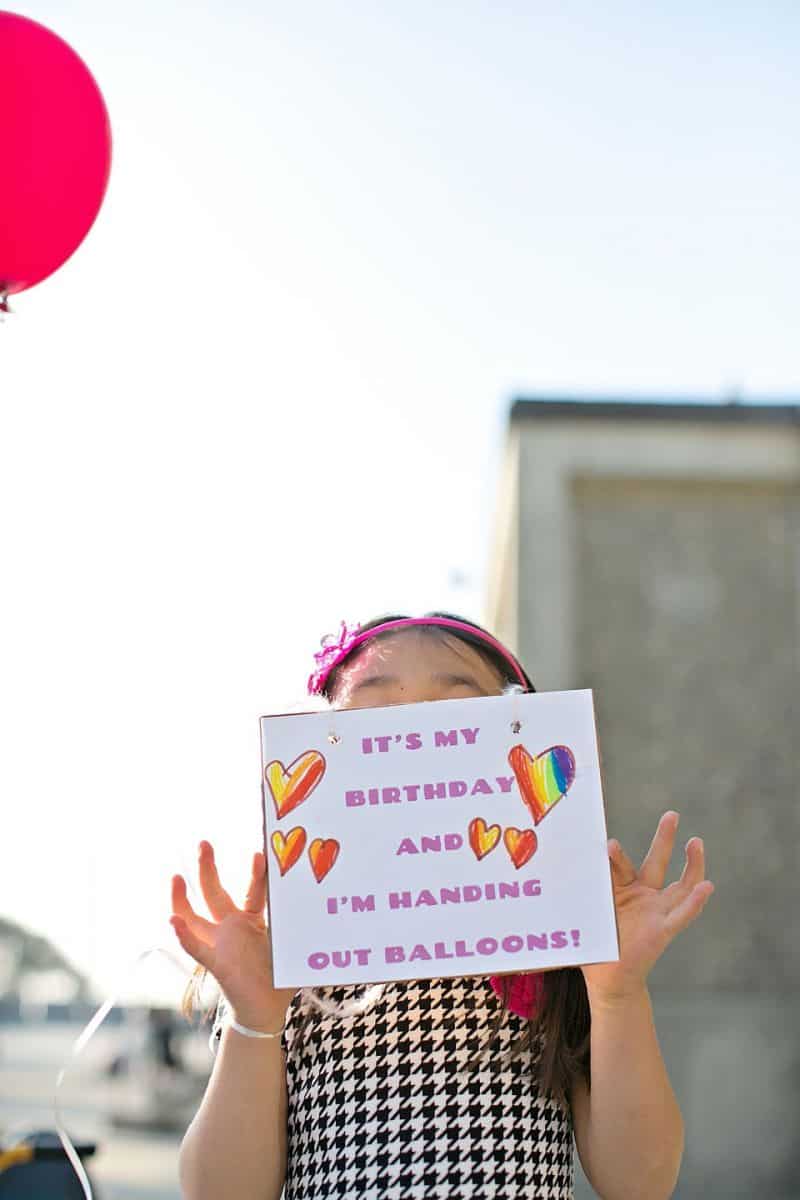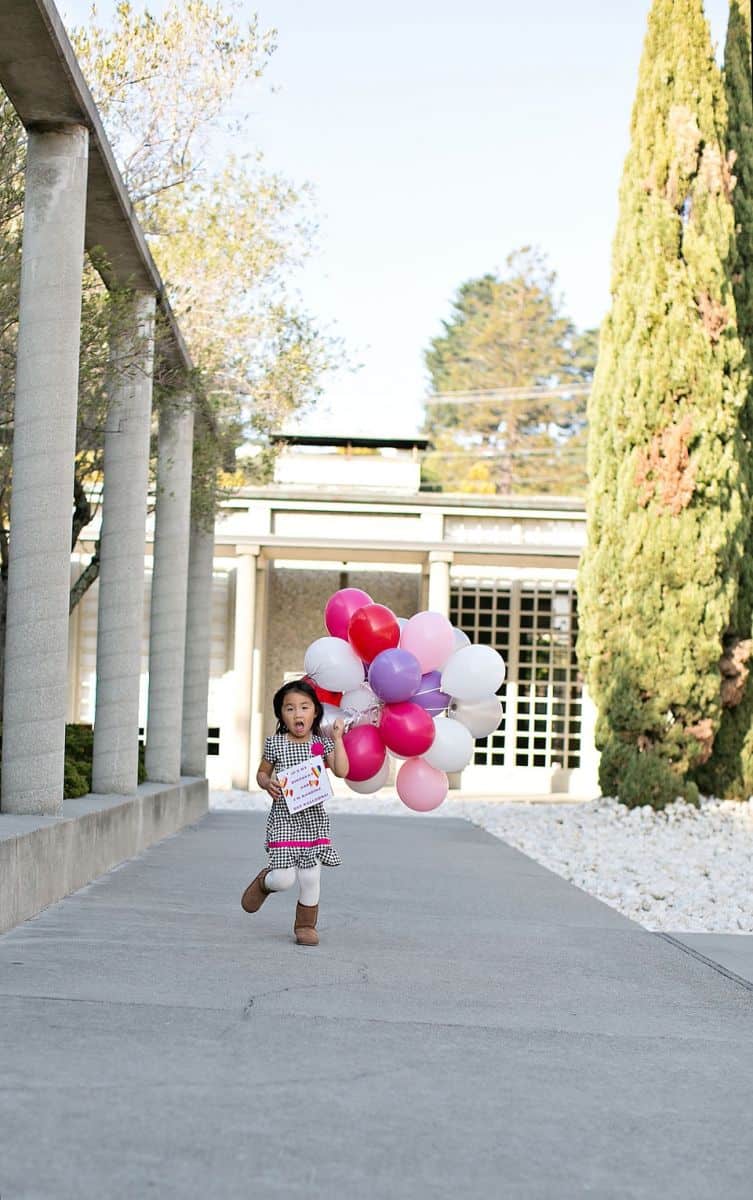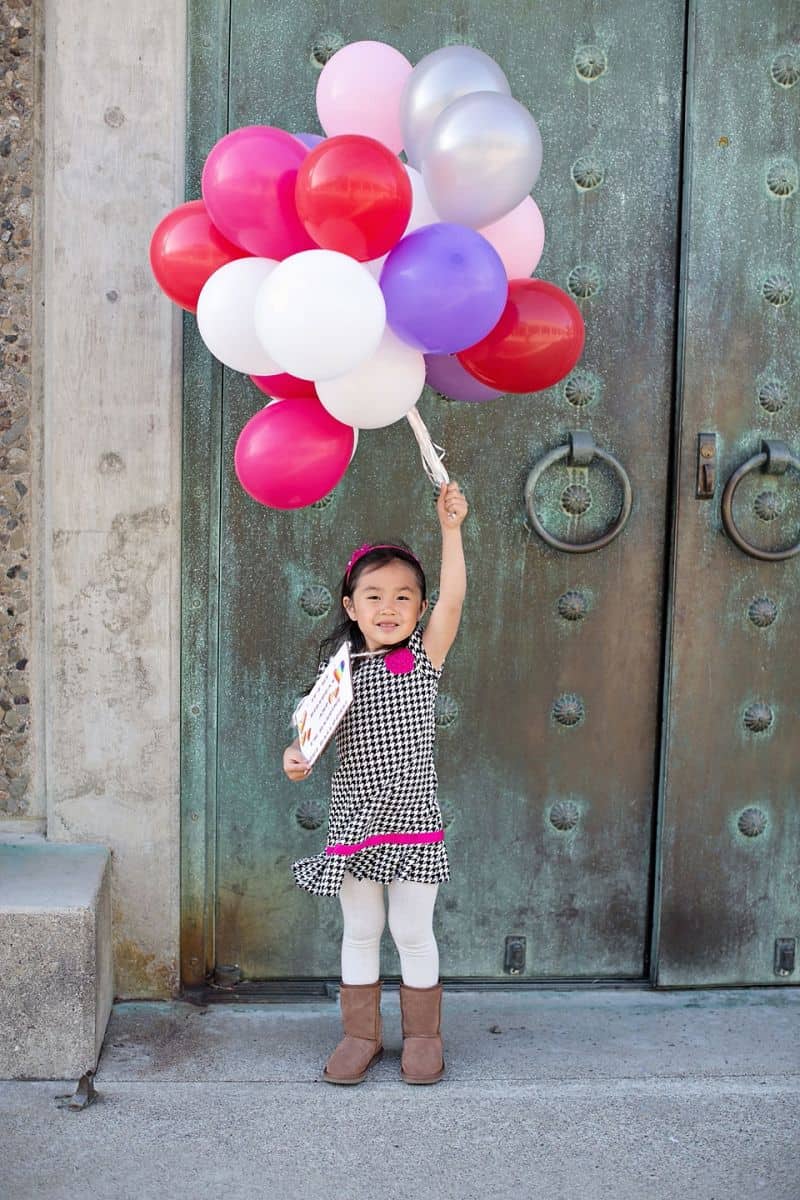 Steps:
There's really no right or wrong way to do this. We made an easy sign by printing out a fun message ("It's My Birthday and I'm Handing Out Balloons!) and glued it to the back of a piece of carboard. Hole punch two ends and tie with string and you're done!
My daughter had fun decorating the sign with rainbow hearts. Feel free to customize the sign and get your child involved in making it her own!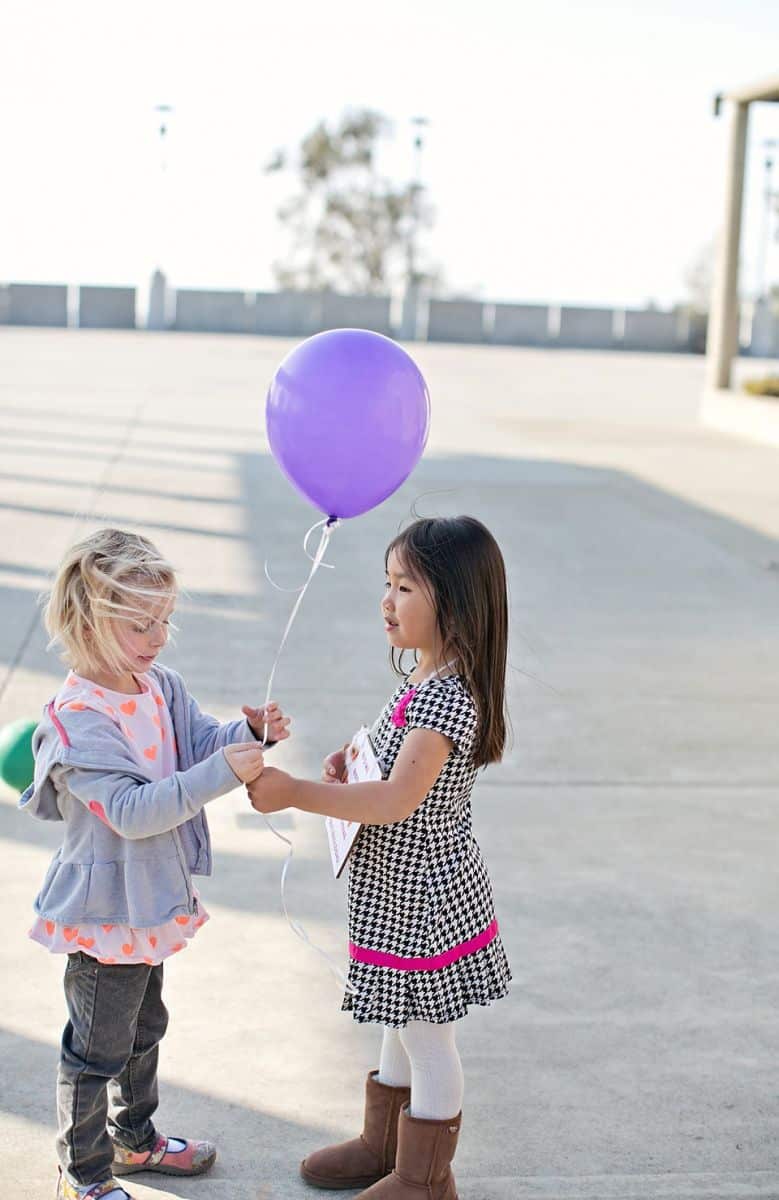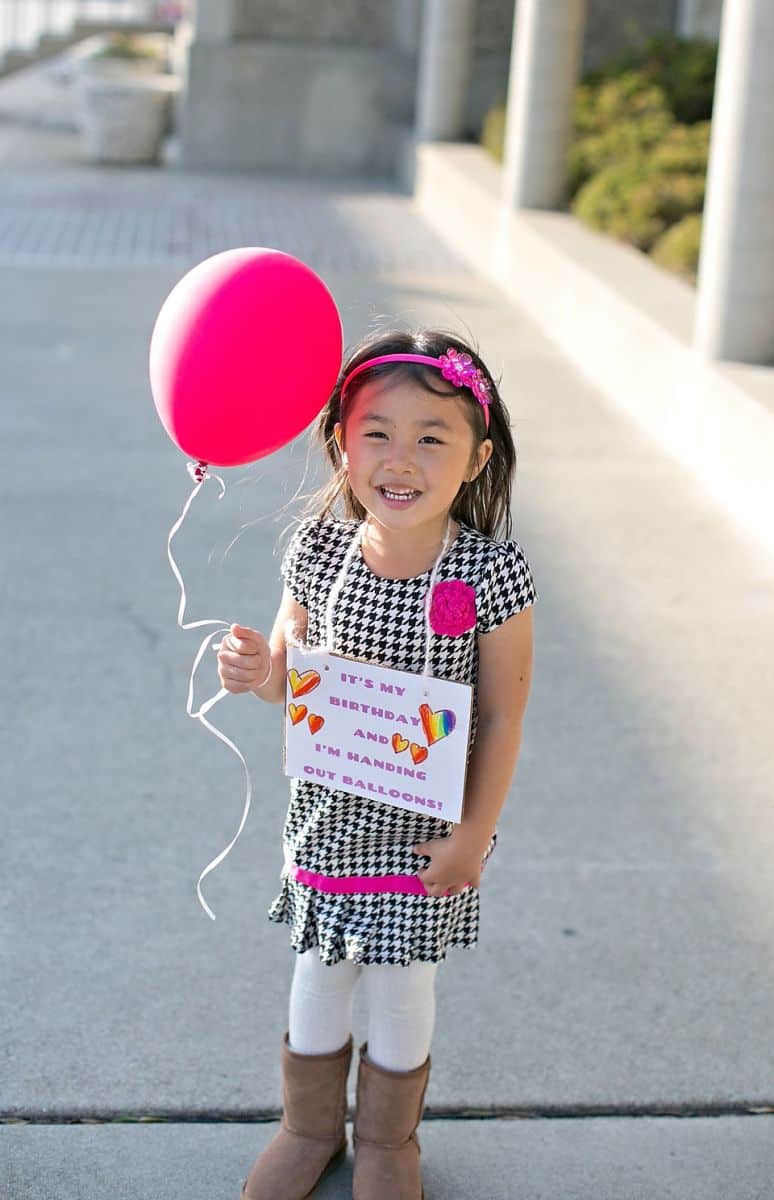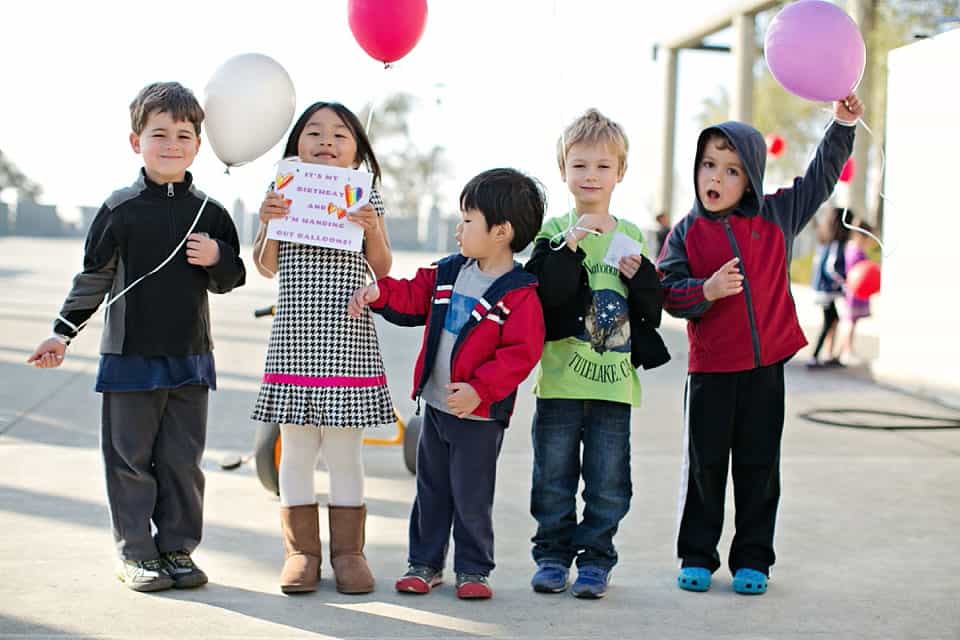 I can't express the sheer joy and excitement from the kids to get their very own balloon and how much fun my daughter had in handing them out!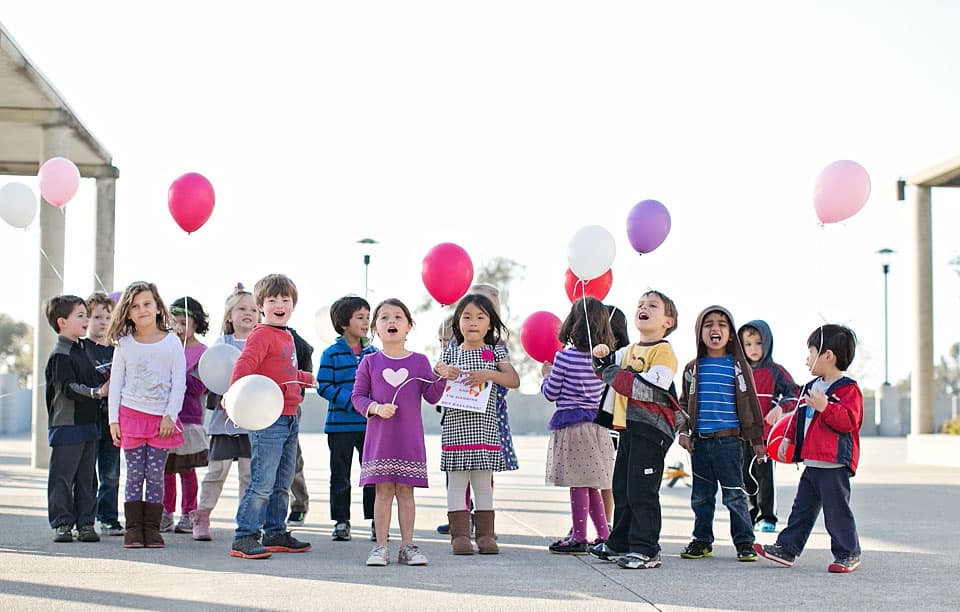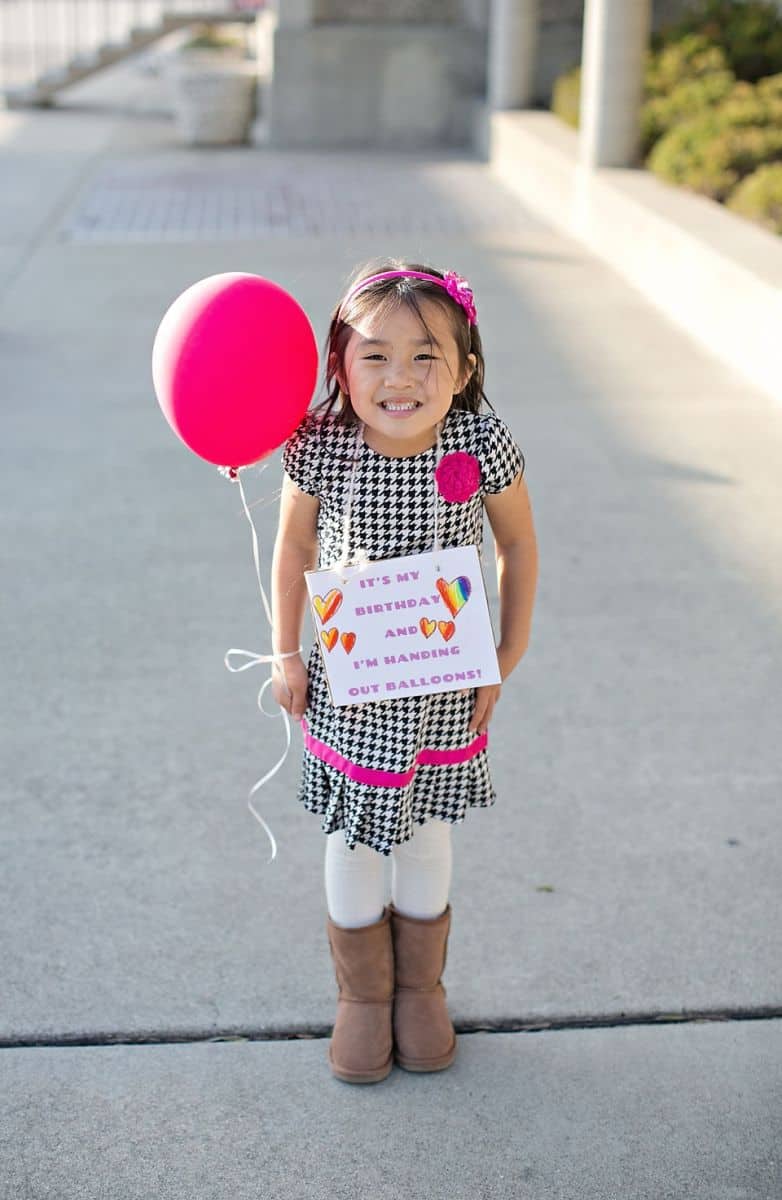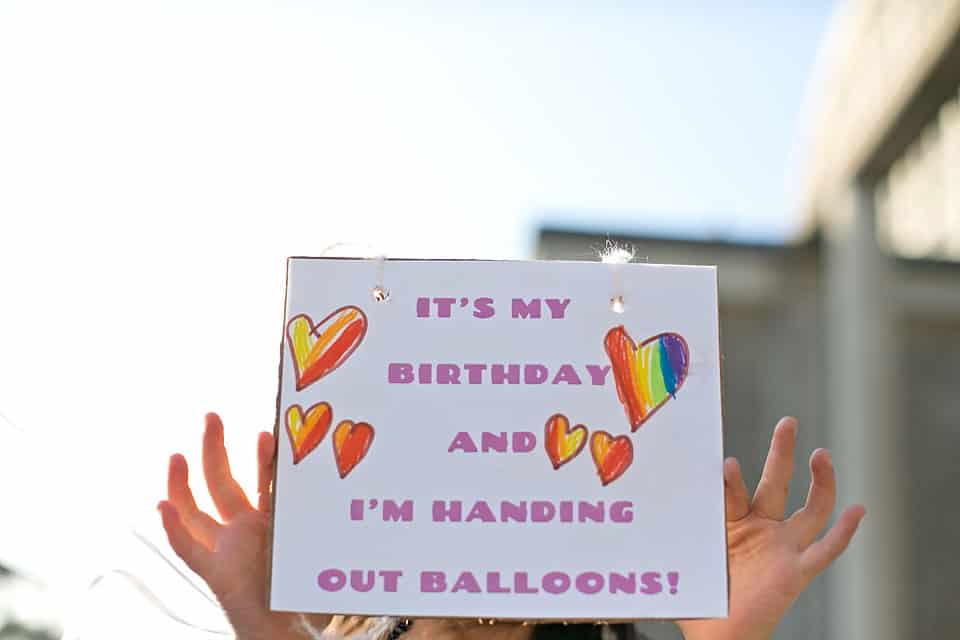 This was such a fun and easy way to celebrate a birthday! We loved it so much we are going to try to make it a yearly tradition. The beauty of it is that it doesn't have to be limited to school. You could hand out balloons to any special groups of people you know, organizations you belong to, etc.
What are some fun ways you've celebrated birthdays with your kids?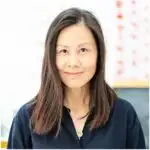 Agnes Hsu is a mom of three and has been inspiring parents and kids to get creative with easy activities and family friendly recipes for over 10 years. She shares her love for creative play and kids food to her 2MM+ followers online. Agnes' commitment to playful learning and kindness has not only raised funds for charity but also earned features in prestigious nationwide publications.