Have you ever had the classic southern favorite, chicken and waffles? There's something about that sweet, savory, and crispy combination that makes it out of this world delicious.
Here's a kid-friendly, healthier version of classic chicken and waffles made with baked panko-crusted chicken tenders and mini waffles, on a stick!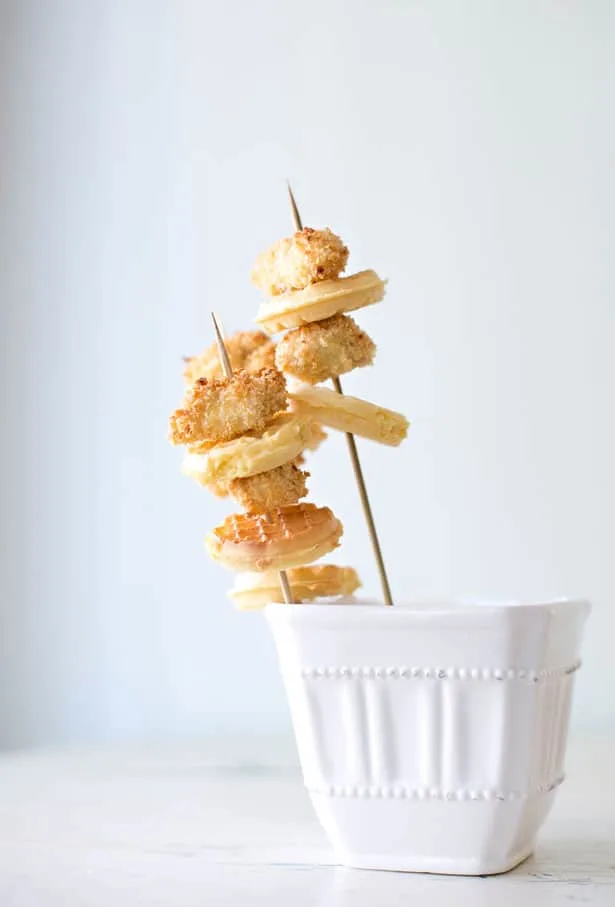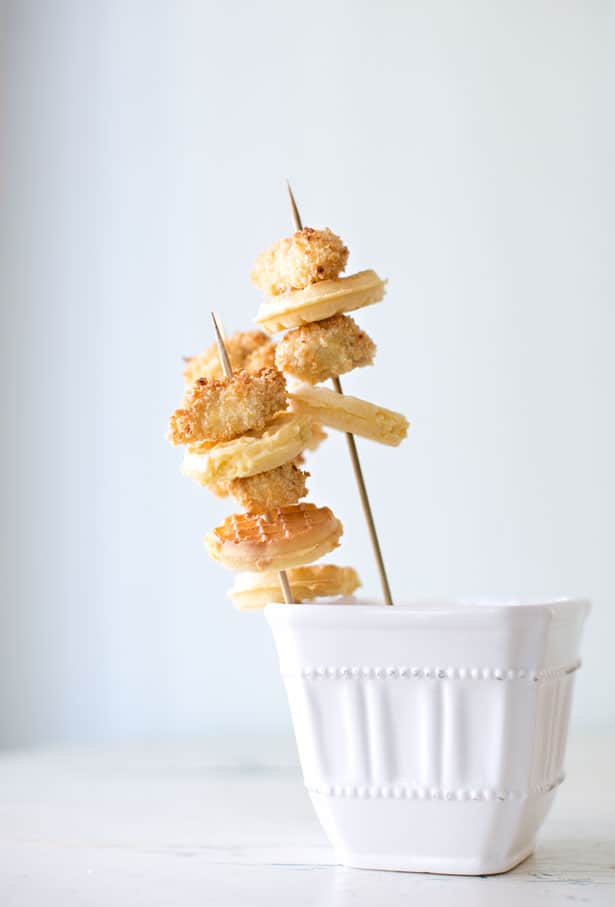 Panko Crusted Chicken Tenders and Waffles On A Stick – Ingredients:
– 1 lb Chicken breast, cut into 1″ pieces
– 2 Cups Panko bread crumbs (seasoned with 1/2 tsp salt and 1/2 tsp garlic salt)
– 3 Tablespoons olive oil
– 2 eggs, beaten with 1 tablespoon water
– 1/2 Cup flour
– Mini frozen waffles
– Bamboo skewers (optional)
– Maple Syrup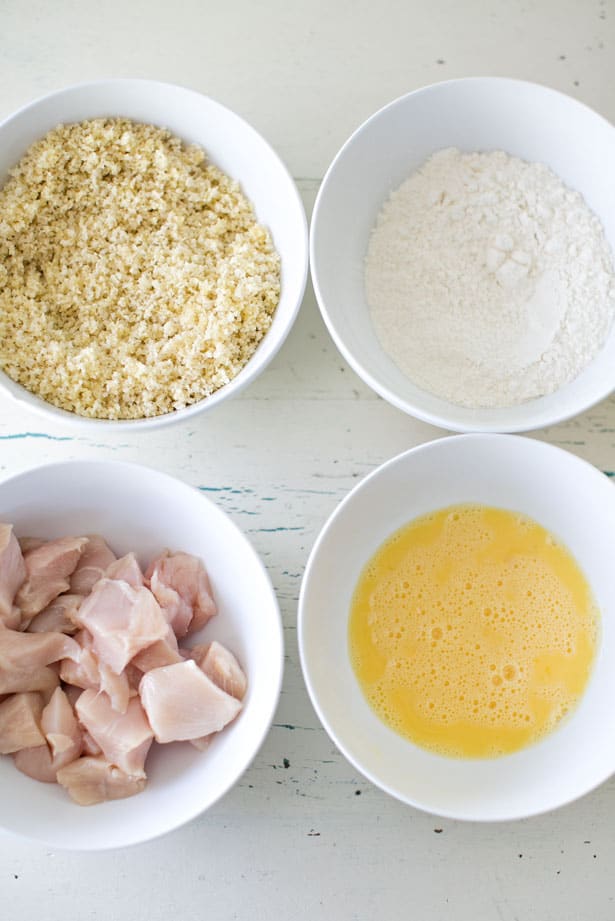 Steps:
(preheat oven to 425 degrees)
1. Set aside 4 shallow bowls or containers.
2. In one bowl, add olive oil to Panko crumbs along with salt and garlic salt and mix well with a fork.
3. Add the flour, eggs, and chicken to the 3 other bowls.
4. Line a baking pan with parchment paper or foil and place a wire baking rack on top. If you don't have a wire rack, it's fine to place the chicken directly on top of the parchment or foil, but just make sure to flip the chicken over halfway during the baking time so each side gets evenly crisped.
5. Dip each piece of chicken in flour, followed by egg and panko. Place on your baking rack.
6. Bake for 20-22 minutes in the oven, rotate pan in between baking.
7. While the chicken is baking, toast the waffles, set aside.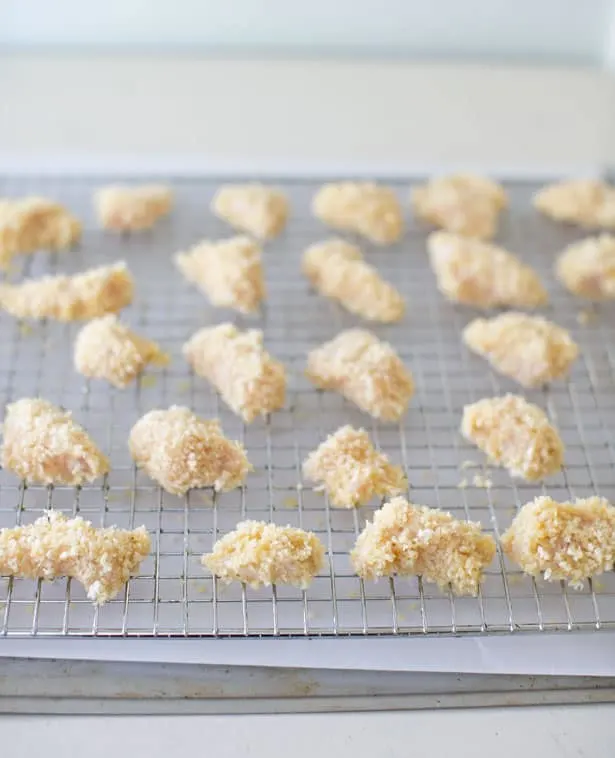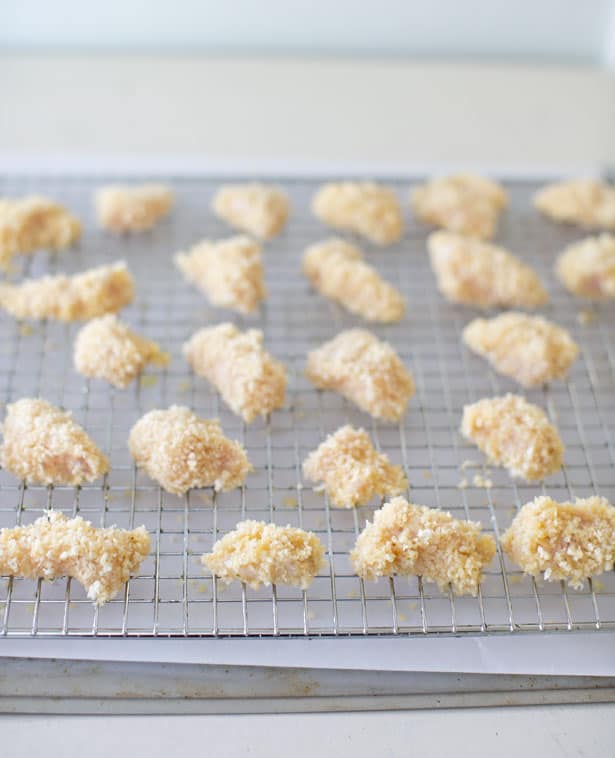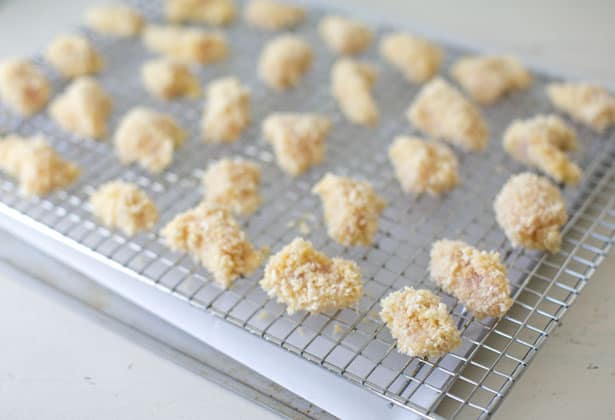 The chicken tenders dipped in flour, eggs, and panko, ready to go in the oven.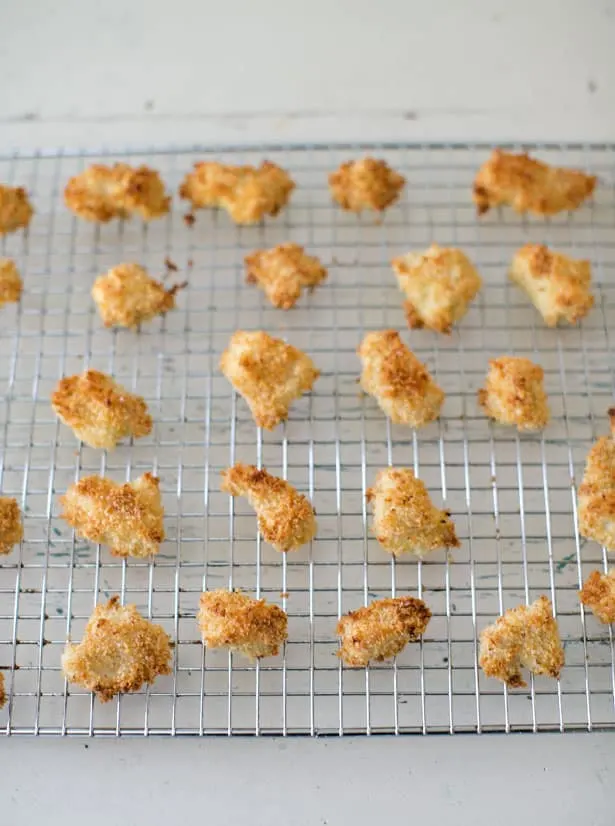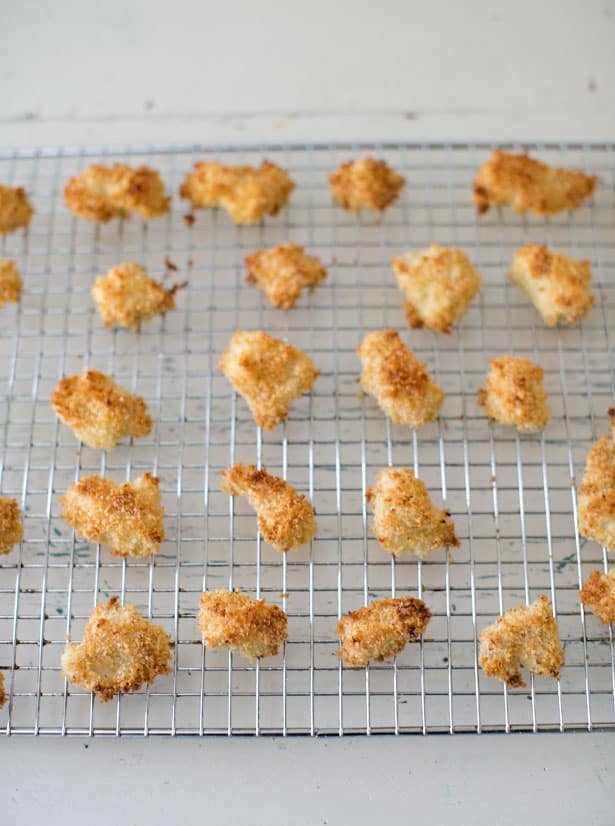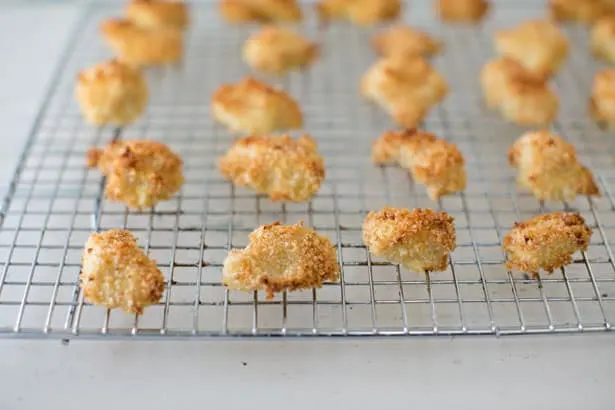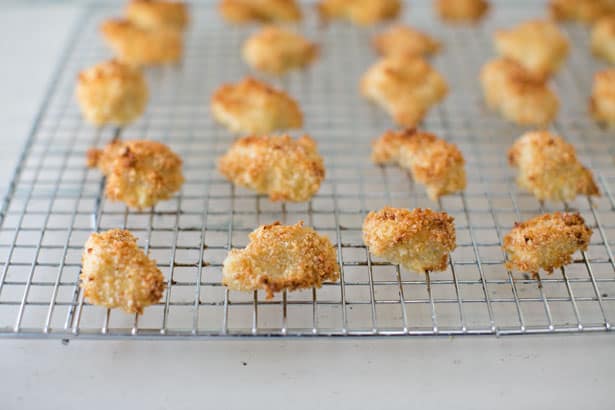 Crispy baked chicken tenders – just like the fried version, except these are baked and so much healthier!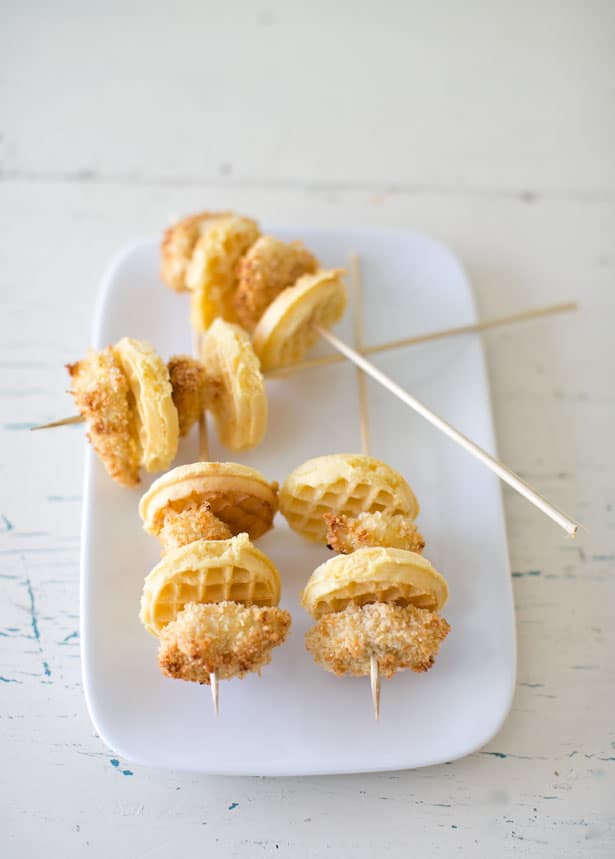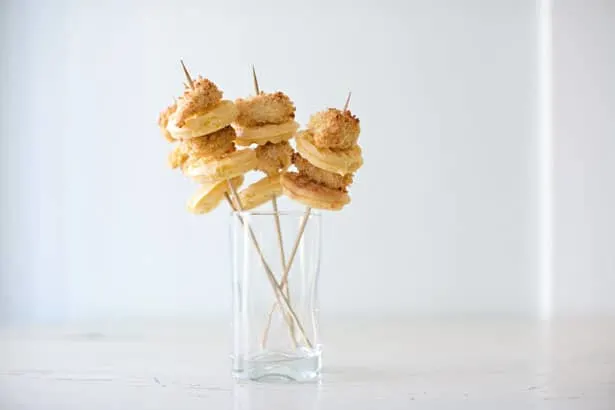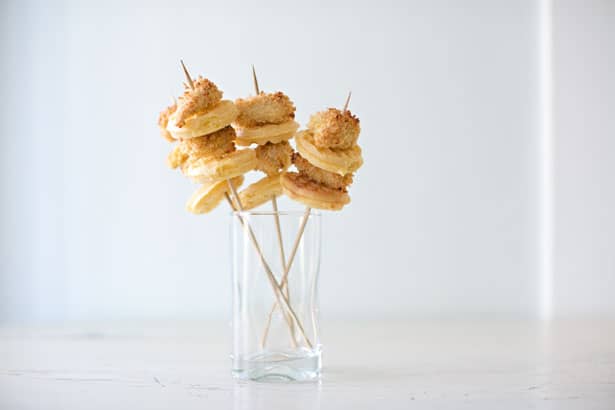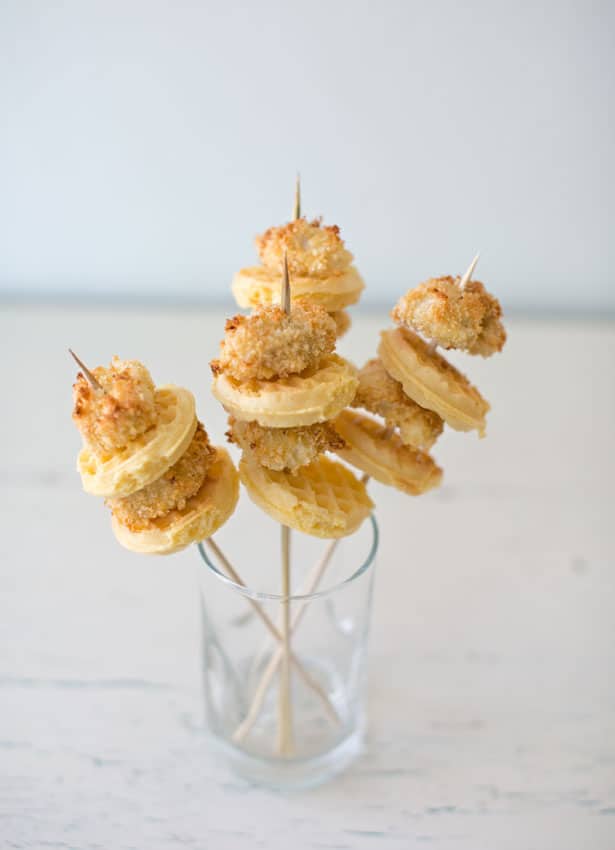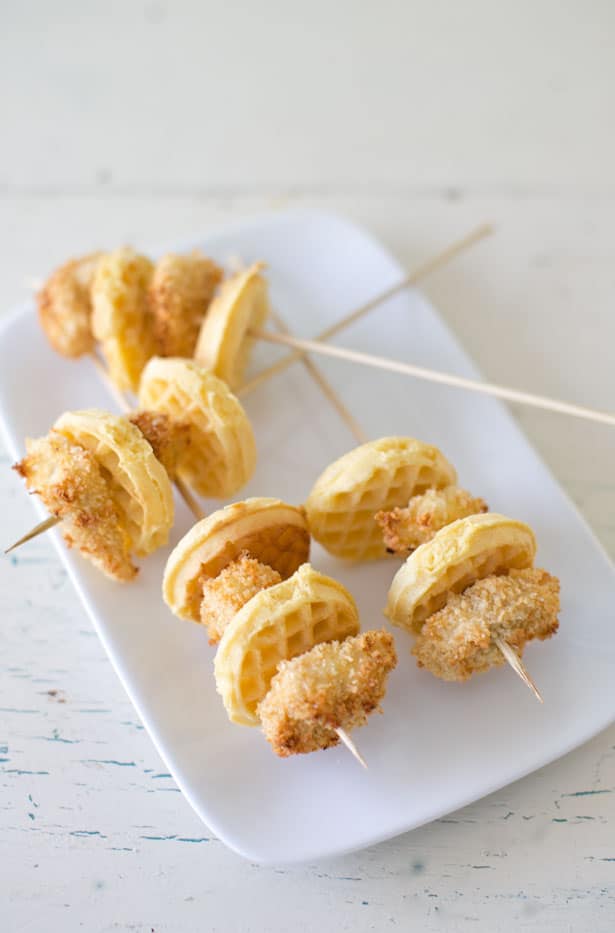 Once the tenders are cooled, you can skewer them to a bamboo stick and serve with syrup. We brought these to an afterschool play date and every single one was devoured by both kids and adults! The side of syrup drizzled on top increases the delicious flavor to another level – so don't skip this step!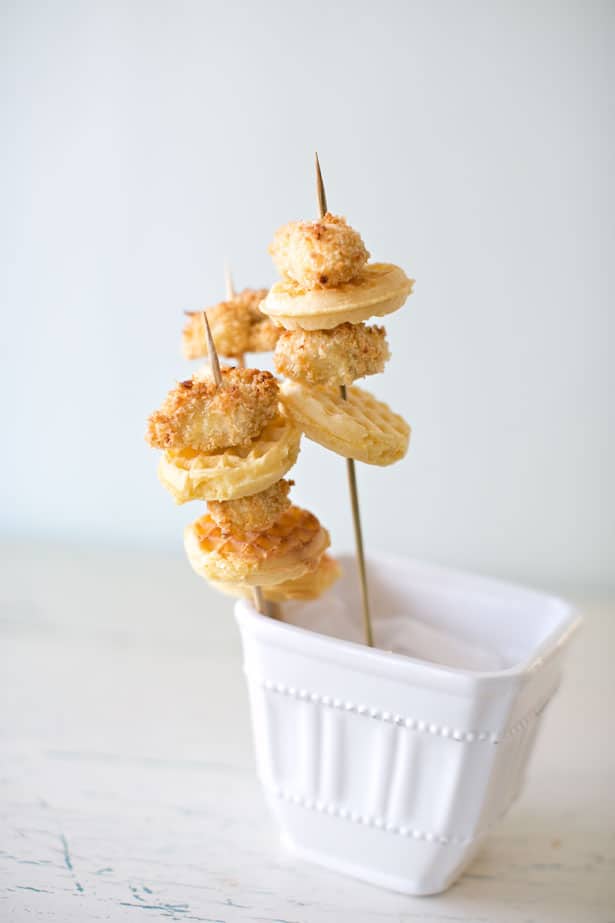 I knew I had a winner when my kids asked if I could make this again. These were seriously so good and easy to make!
Have you ever made chicken and waffles before?
Also see, 10 Irresistible Kids' Desserts on a Stick and 8 Crowd-Pleasing Kids' Foods on a Stick.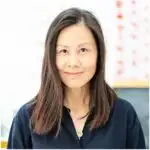 Agnes Hsu is a mom of three and has been inspiring parents and kids to get creative with easy activities and family friendly recipes for over 10 years. She shares her love for creative play and kids food to her 2MM+ followers online. Agnes' commitment to playful learning and kindness has not only raised funds for charity but also earned features in prestigious nationwide publications.