My kids love eating anything they can pick up with their hands so hand pies are a no brainer. You can stuff pastry dough with anything savory or sweet and they'd pretty much be guaranteed to be the most delicious thing ever. For our next Cooking With Kids post, we decided to make a savory bacon, leek and carrot hand pie with cheddar cheese. These make easy lunches to pack or a delicious snack.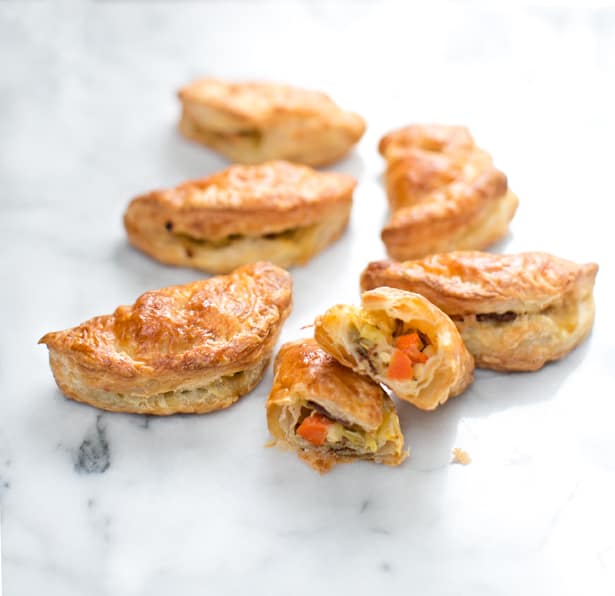 Bacon Leek and Carrot Hand Pies with Cheddar Cheese – Ingredients:
(makes 6 hand pies)
– 14 oz frozen puff pastry dough
– 6 slices thick cut bacon, cooked
– 1 medium leek, chopped
– 2 small carrots diced
– 1 C. shredded white cheddar cheese
– olive oil
*You'll also need a 3.5″ round cutter, baking rack, pan and parchment paper.
Instructions:
Step 1. You can prep your bacon how you like it but my favorite way to cook it is to lay it on a baking rack on top of a baking pan and place in a preheated oven at 400 degrees for about 18-20 minutes. That way the extra fat drips off and there is no splatter or mess in cooking. Allow to cool.
Step 2. Add a couple of tablespoons of olive oil to a frying pan and cook the chopped leeks and carrots on medium to high heat for several minutes. Add 1/4 cup of water and cook until the leeks and carrots are soft. Season with salt to taste.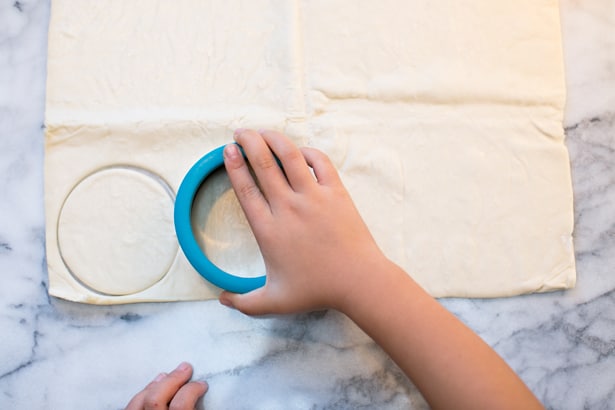 Step 3. Allow your pastry puff to thaw a bit and then help your child cut out circles, set aside on a parchment lined baking pan. If the dough gets too soft, keep it refrigerated. You should be able to cut out 12 rounds from 14 oz of dough.
Preheat your oven to 400 degrees.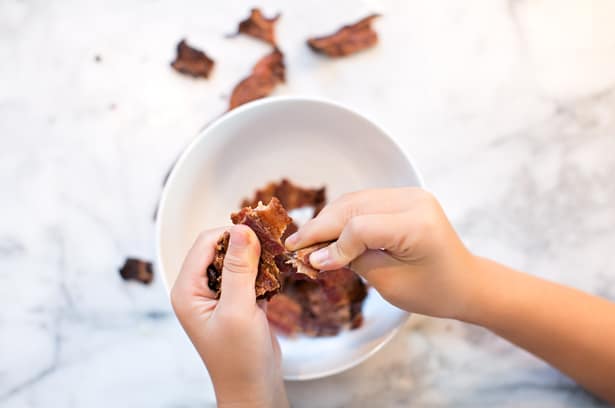 Step 4. Have your child crumble the cooled bacon with fingers, or scissors.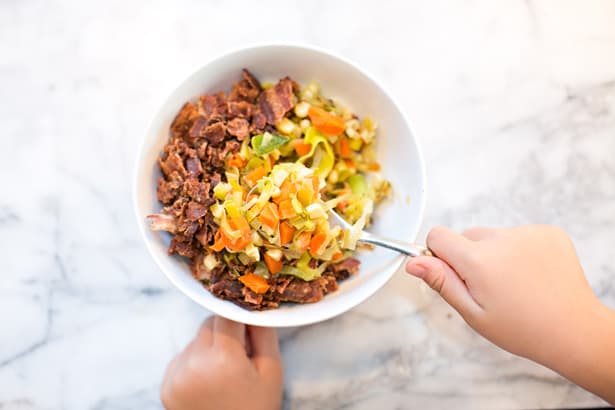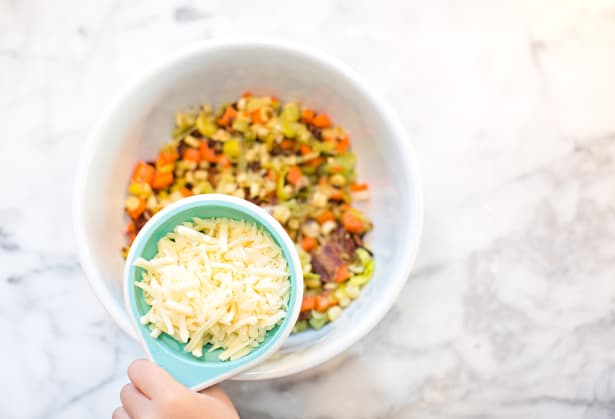 Step 5. Add bacon to the cooked carrot and leeks mixture along with the cheese.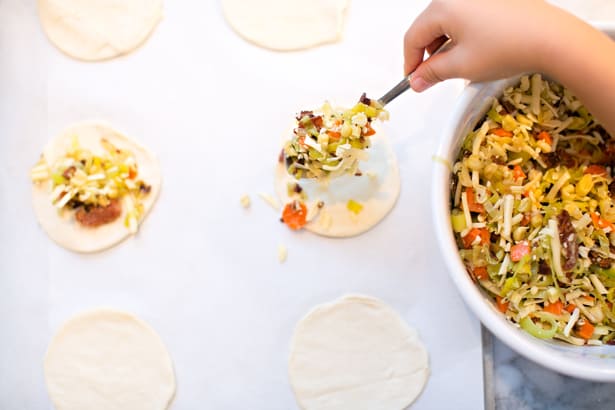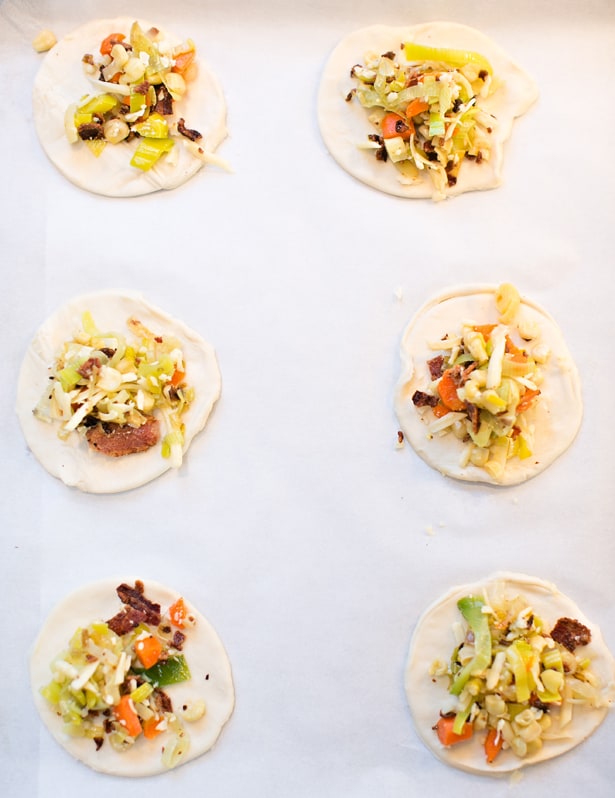 Step 6. Add a heaping tablespoon of the mixture to the pastry rounds.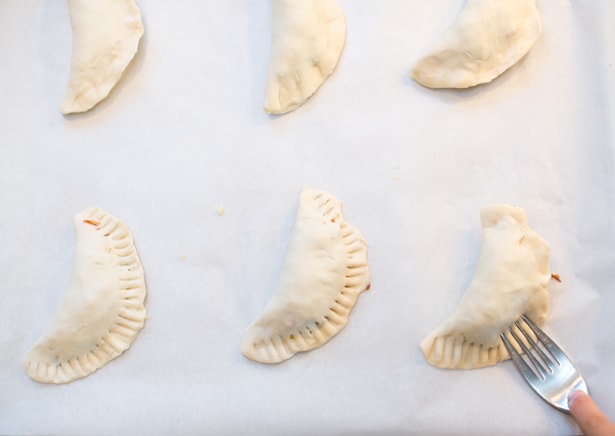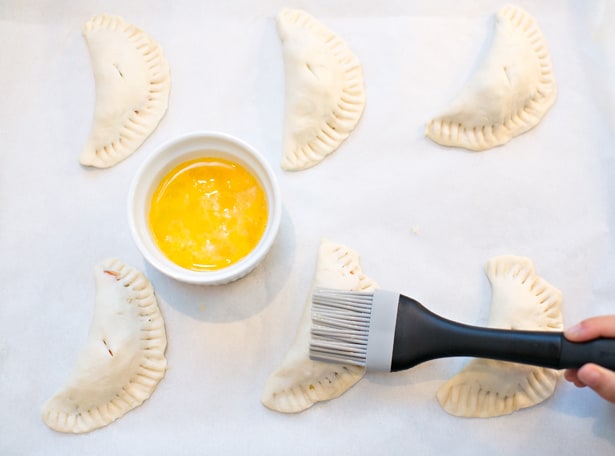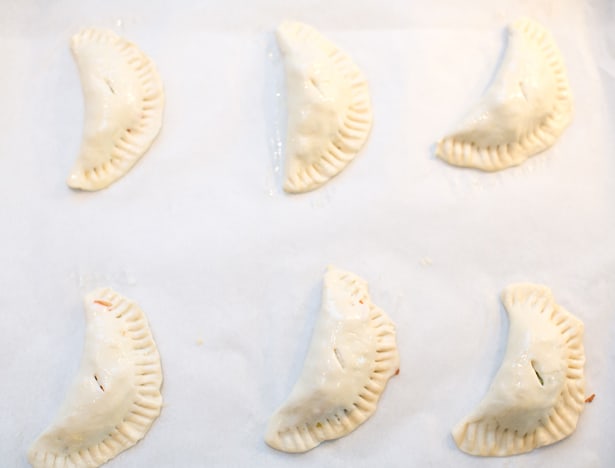 Step 7. Fold over the pastry dough and crimp with a fork. Brush tops with egg wash. Use a knife to add an "air vent" on top to allow it to steam while baking. Bake in a preheated 400 degree oven for about 18-20 minutes or until tops are golden.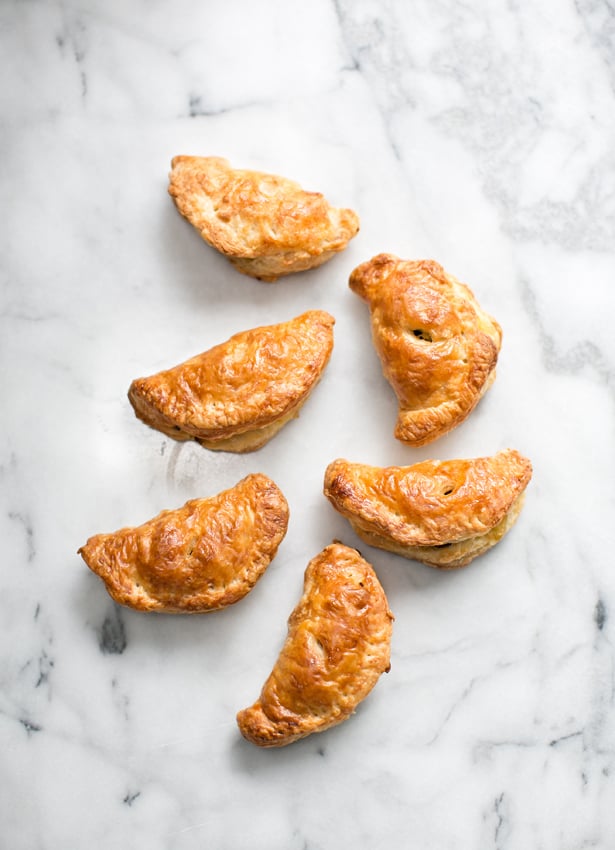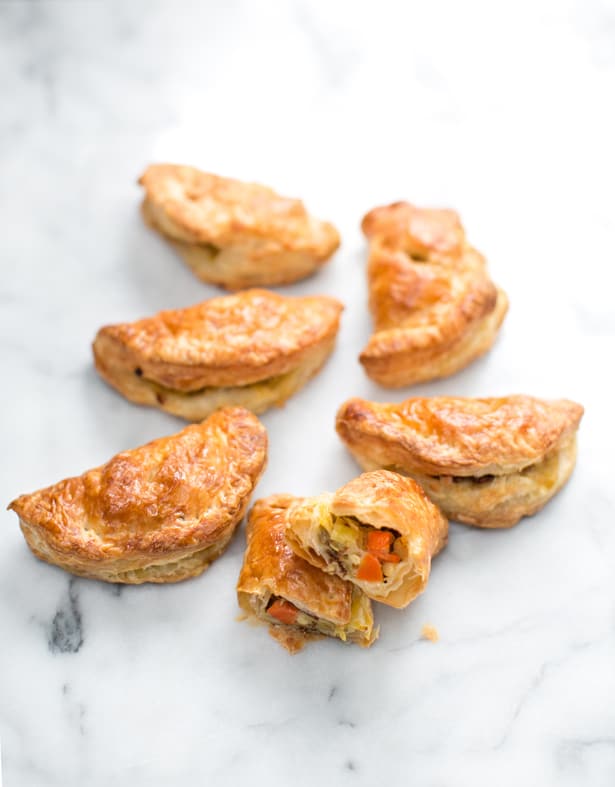 These savory hand pies are delicious, with the melted cheese, smoky bacon flavor and sweetness from the leeks and carrots. They were a huge hit with the kids! Note, you will have extra filling, so you can make more hand pies if you happen to have extra puff pastry around, or you can toss into warm pasta noodles for an instant and easy dinner.
What are some of your favorite ways for kids to eat with their hands? Take a look at more kid-friendly hand pie recipes here.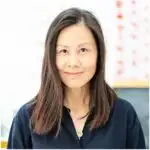 Agnes Hsu is a mom of three and has been inspiring parents and kids to get creative with easy activities and family friendly recipes for over 10 years. She shares her love for creative play and kids food to her 2MM+ followers online. Agnes' commitment to playful learning and kindness has not only raised funds for charity but also earned features in prestigious nationwide publications.