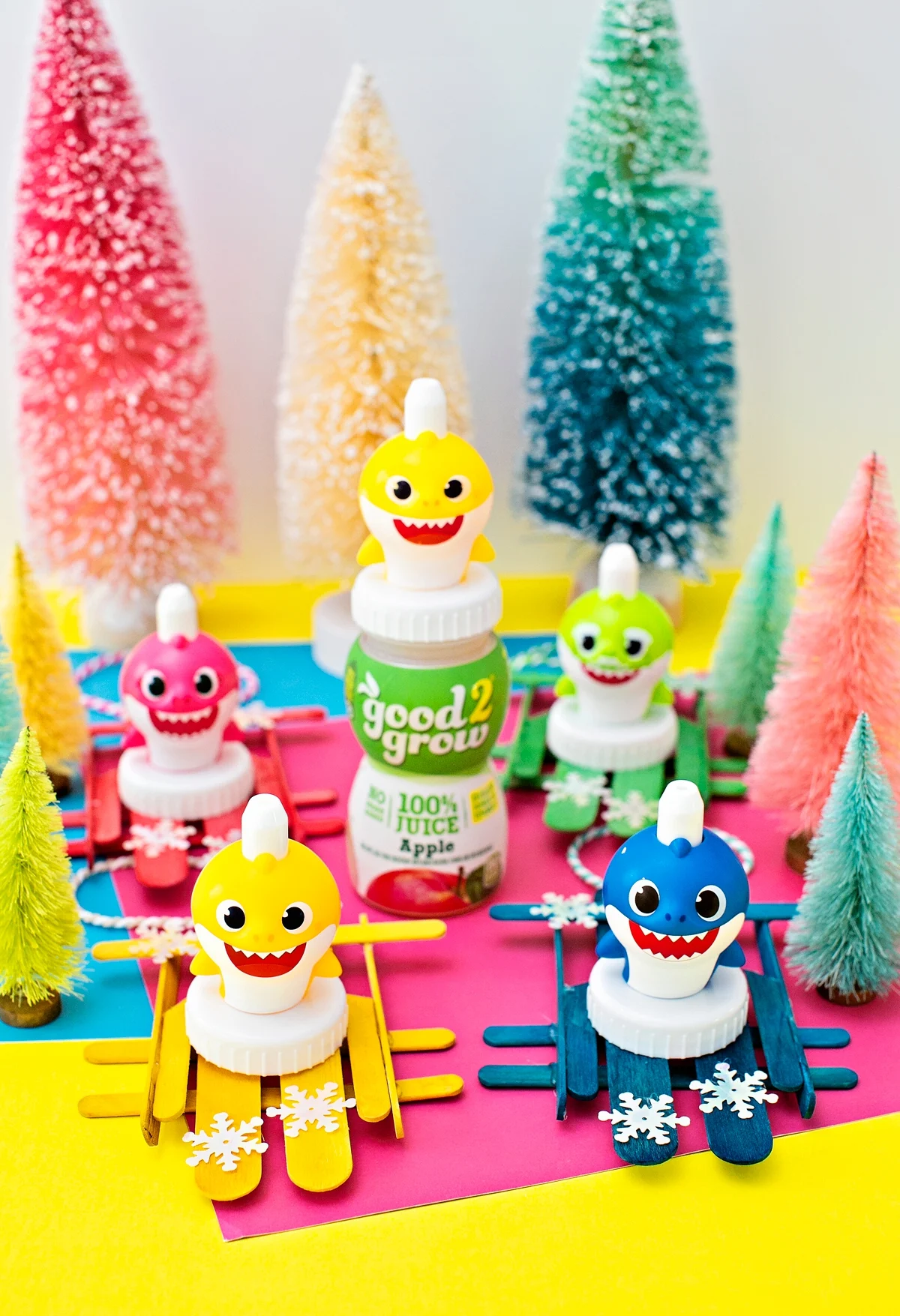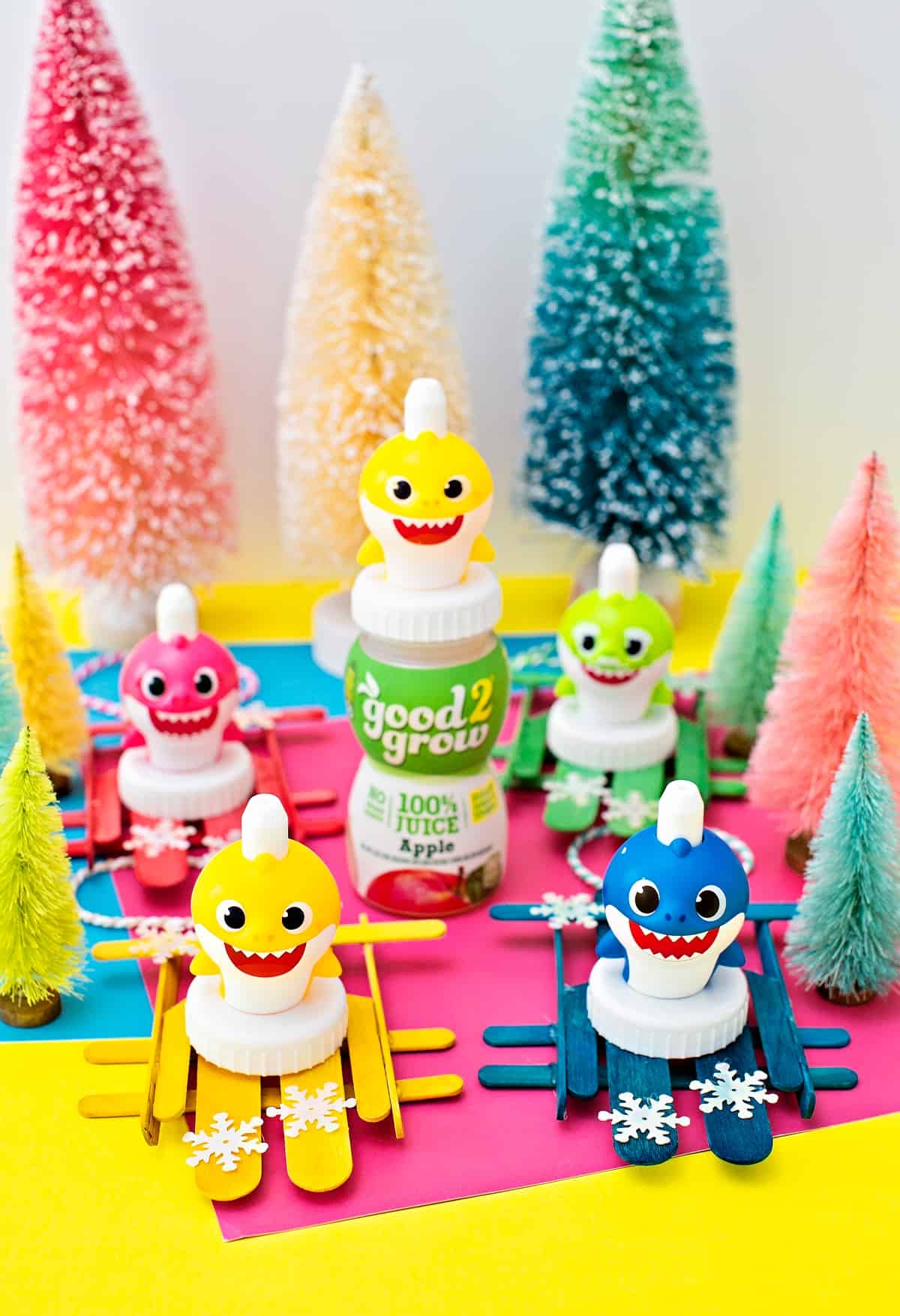 This post is sponsored by good2grow. All opinions expressed are my own.
This adorable Baby Shark Popsicle Sled Craft makes a fun ornament and recycled holiday project!
Have you heard about good2grow? They make the cutest drinks with character tops kids love! Choose from over 200+ tops with popular kid-friendly characters from Disney, Marvel, Trolls, and our favorite, Baby Shark! Read more below on why good2grow is our favorite kids' drink. But first, a bit about this cute craft!
We love a good upcycle challenge and recycled craft so with the holidays in full swing, we turned our good2grow Baby Shark tops into adorable popsicle sleds! This delightful project requires very little materials – just popsicle sticks, glue, string and of course your character top!
What's great about this sled craft is that you can easily add string to turn it into a tree ornament! I promise you'll cherish this memory of making this fun family craft together and will love reflecting on this project and the fun you had when the holiday decorations come out each year.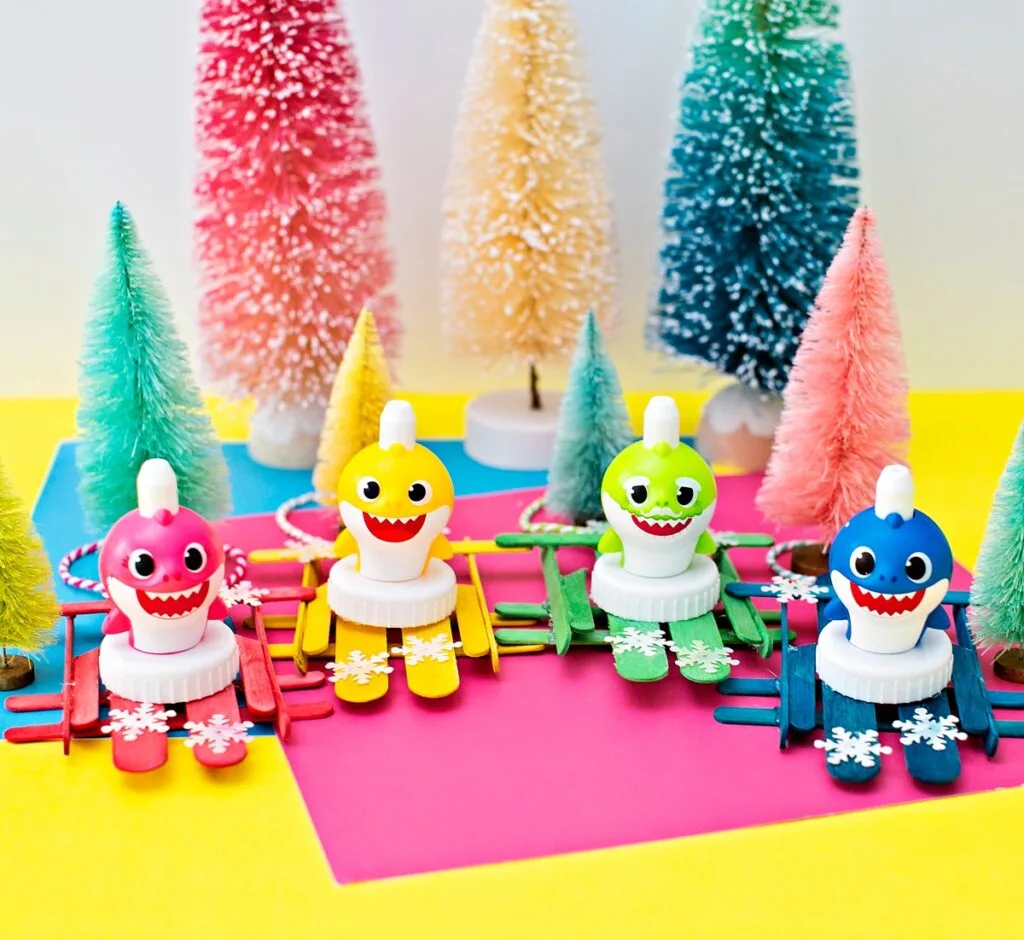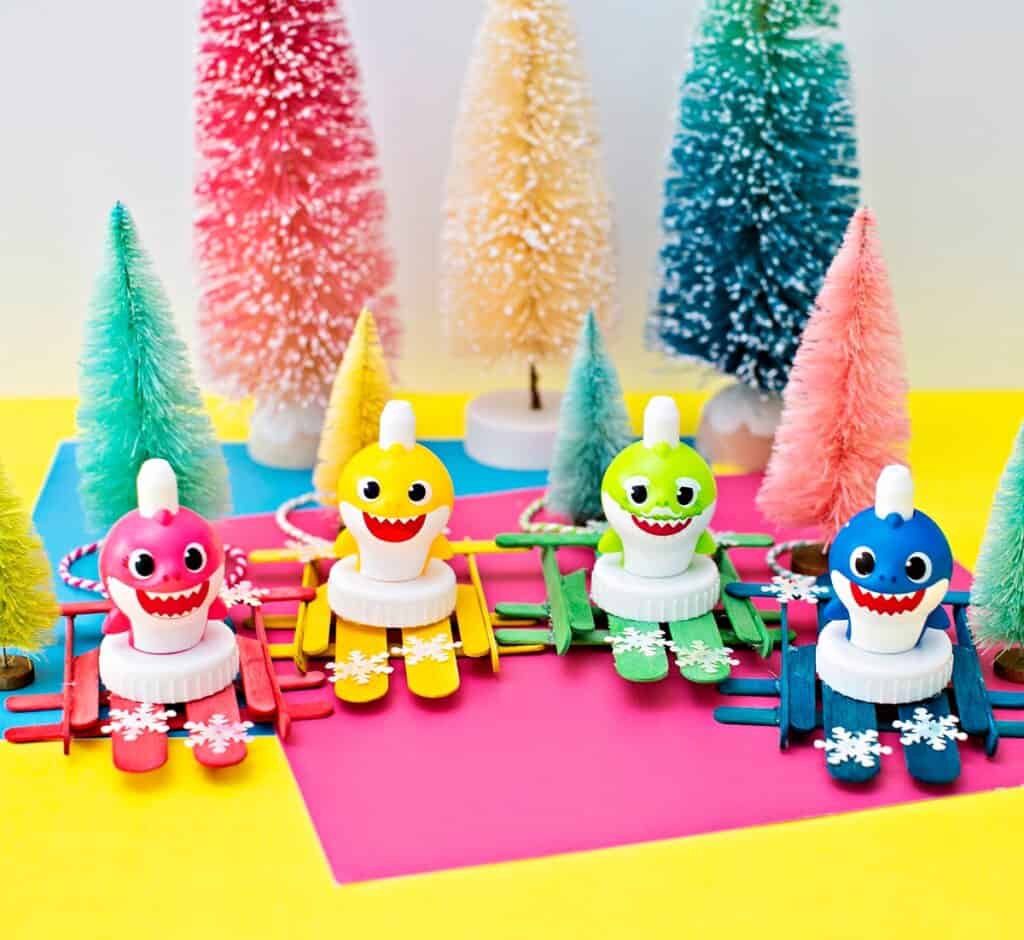 What's so awesome about good2grow drinks?
Over 200 character tops from popular kids shows and movies from Disney, Marvel, Baby Shark, Avengers, Trolls, My Little Pony and more.
good2grow drinks have no sugar added, no artificial colors, and are non-GMO!
Their juices are spill-proof, so you don't need to worry about messes this holiday road trip season.
You can join the Collector's Club by downloading the app at

https://good2grow.onelink.me/2h7V/hwcraft

(Signing up is easy–and free— and allows you to track your family's collection, play games, win prizes and more!
To find good2grow near you, visit

good2grow.com/find-store

or check out your local Target or Walmart.
Baby Shark Popsicle Sled Craft – Materials:
Popsicle sticks in red, yellow, green and blue (you will need 2 large sticks and 6 small sticks per sled)
Hot glue gun and hot glue sticks
Scissors
String or yarn
good2grow bottles with your favorite character tops
Craft snowflakes (optional)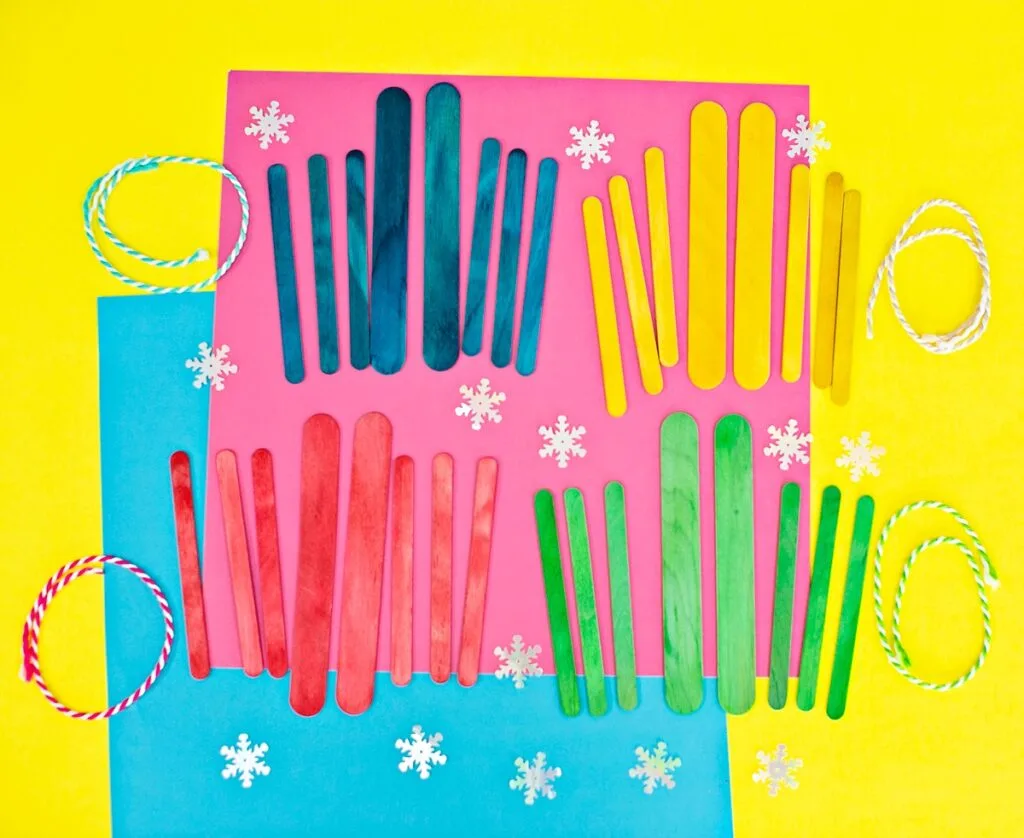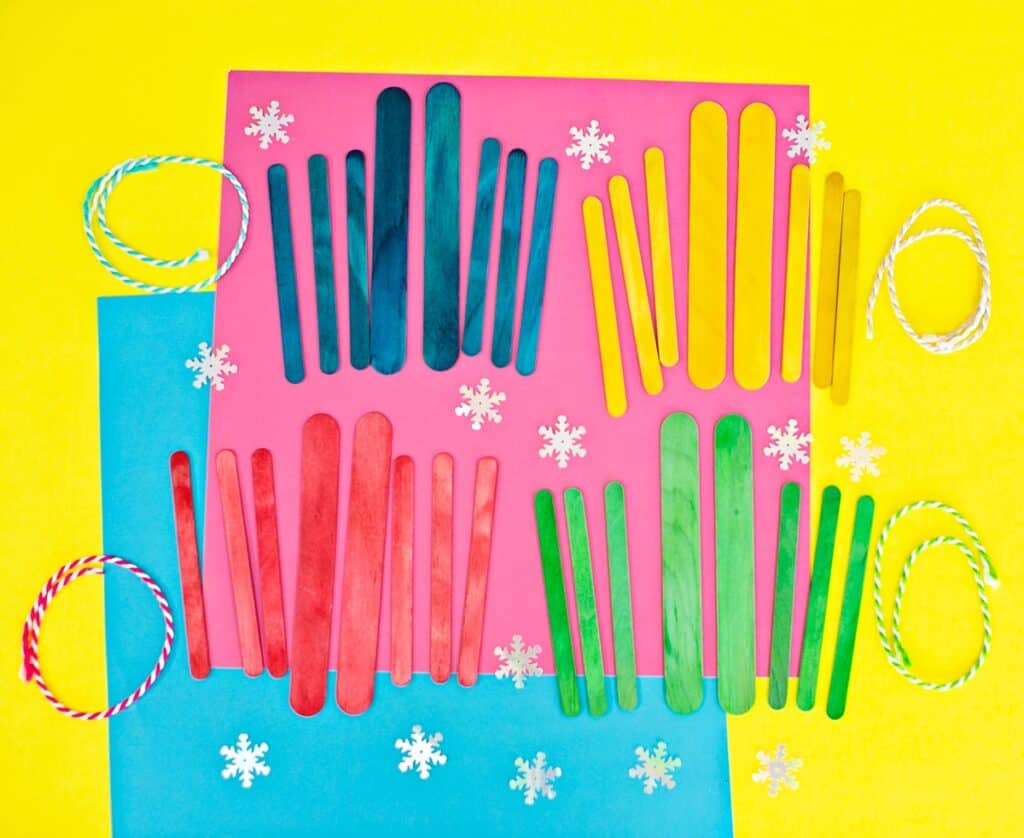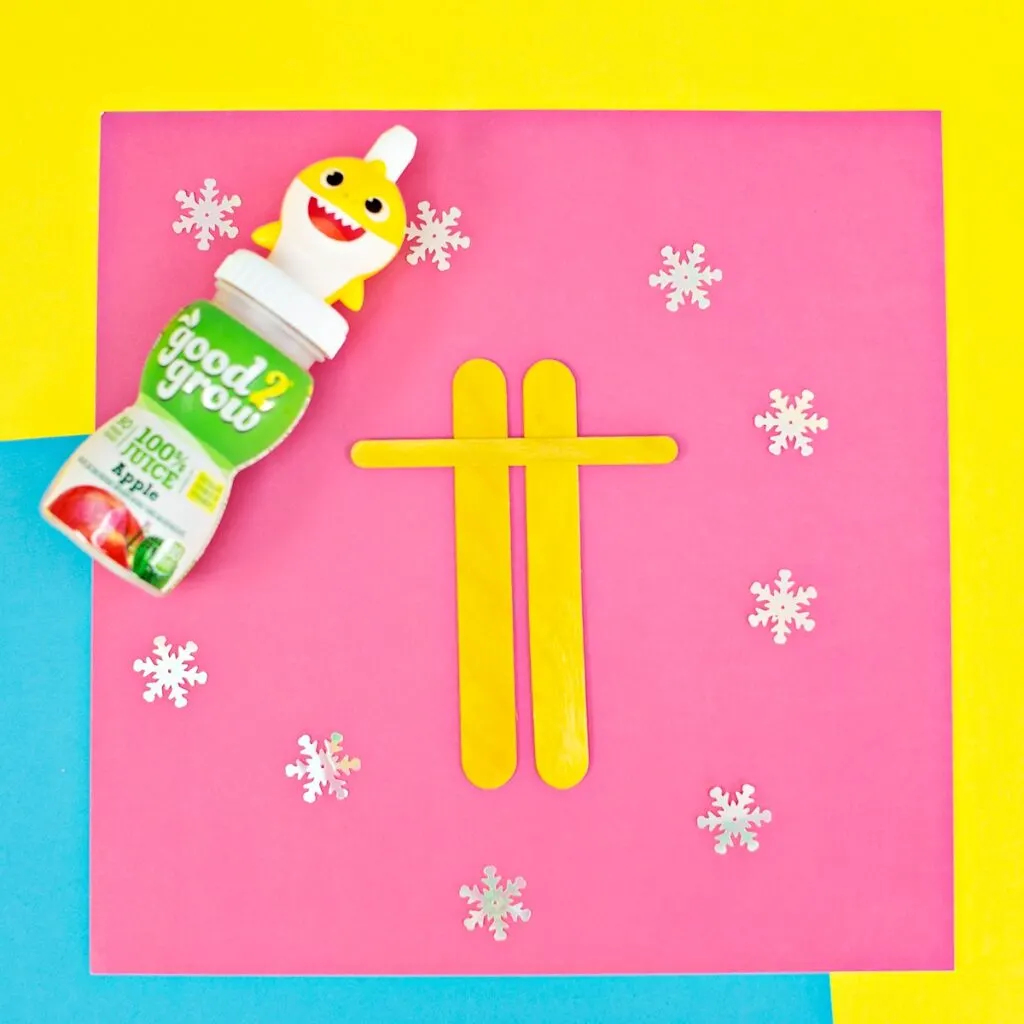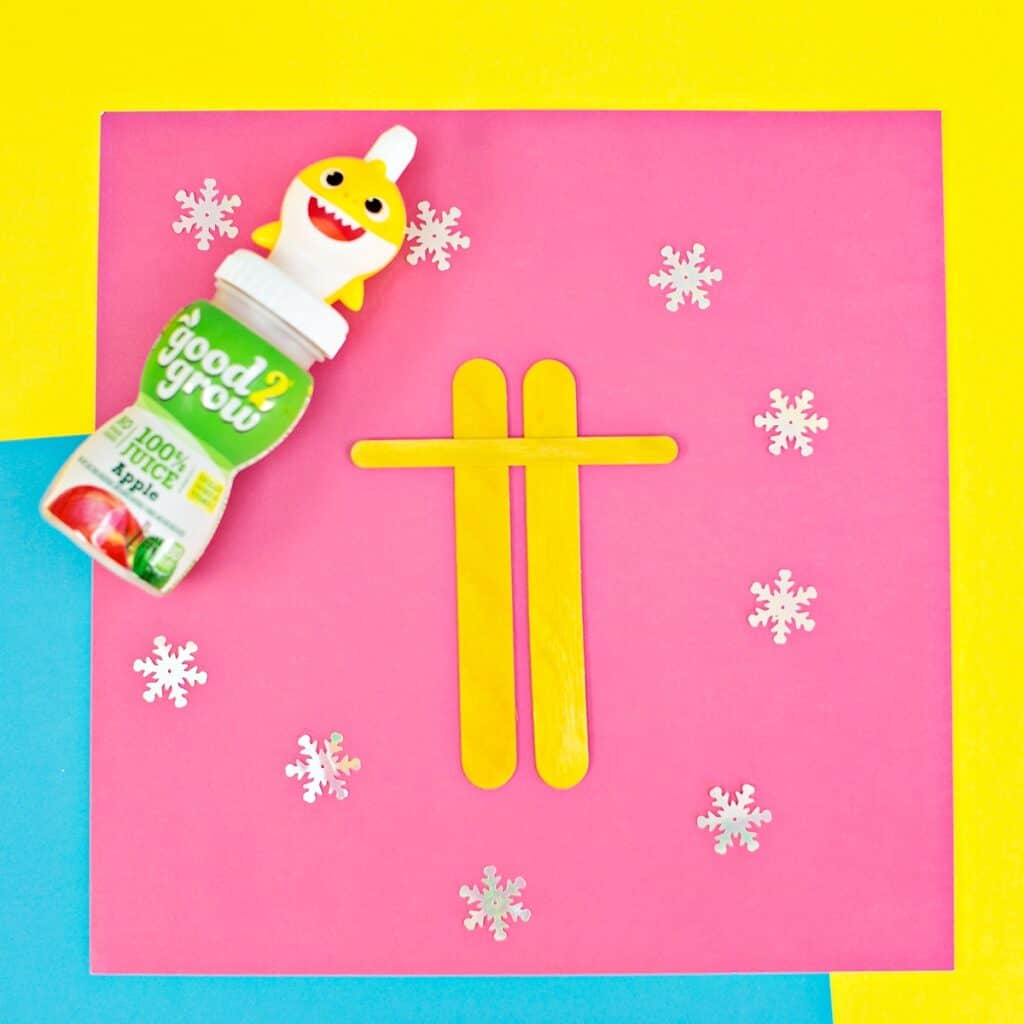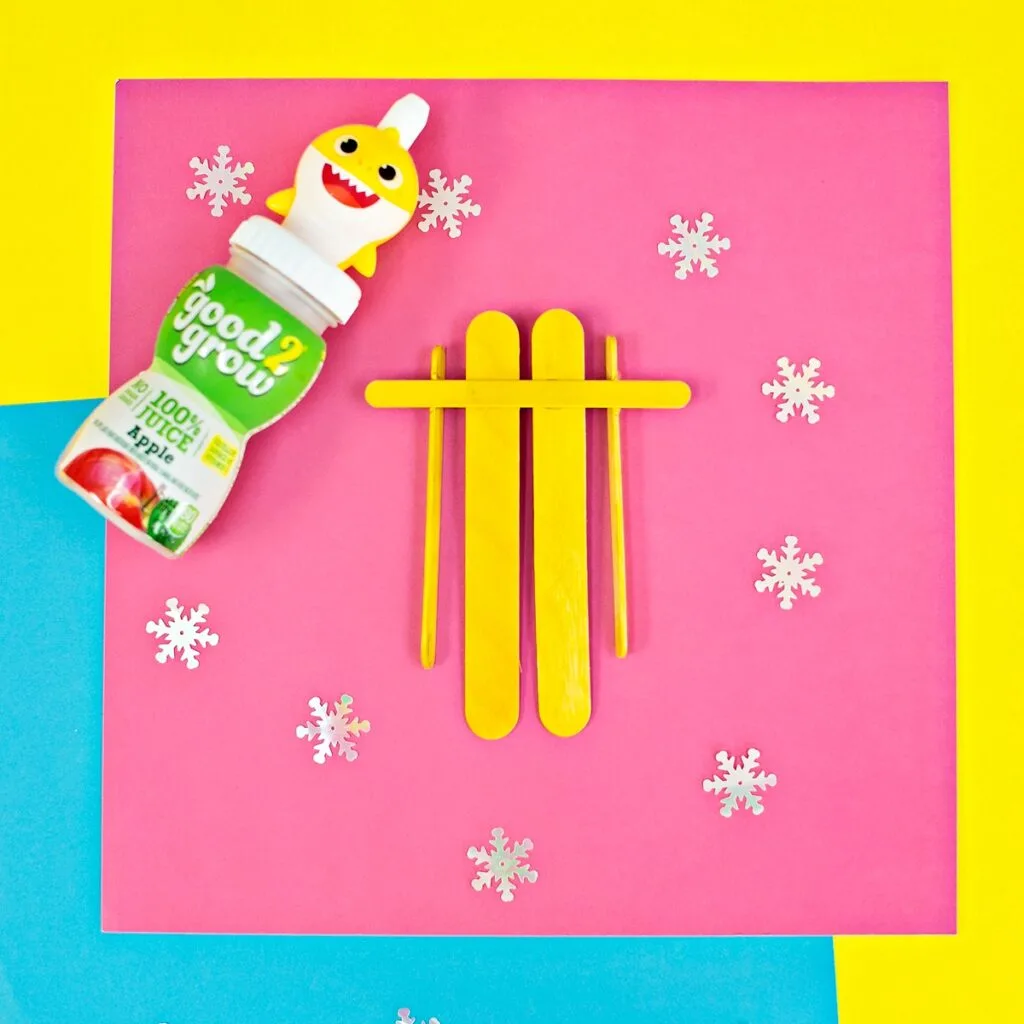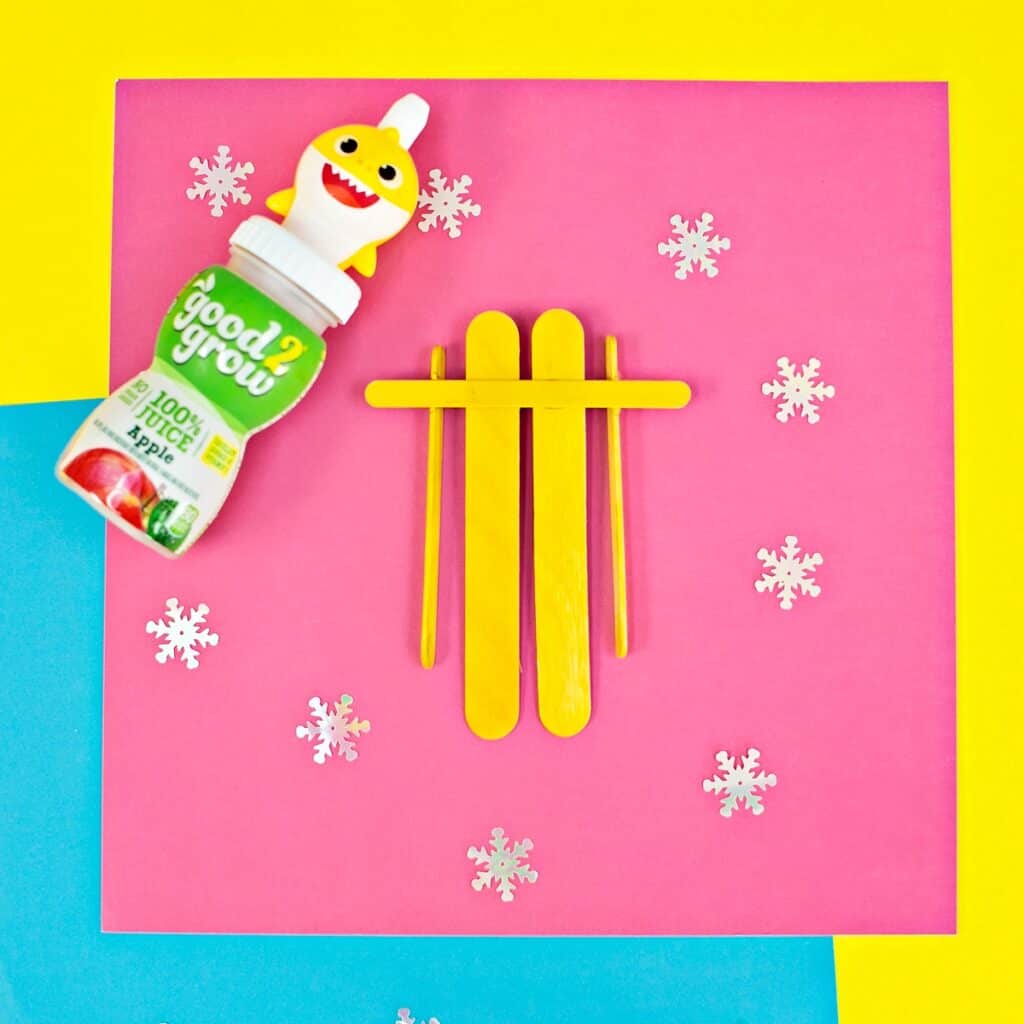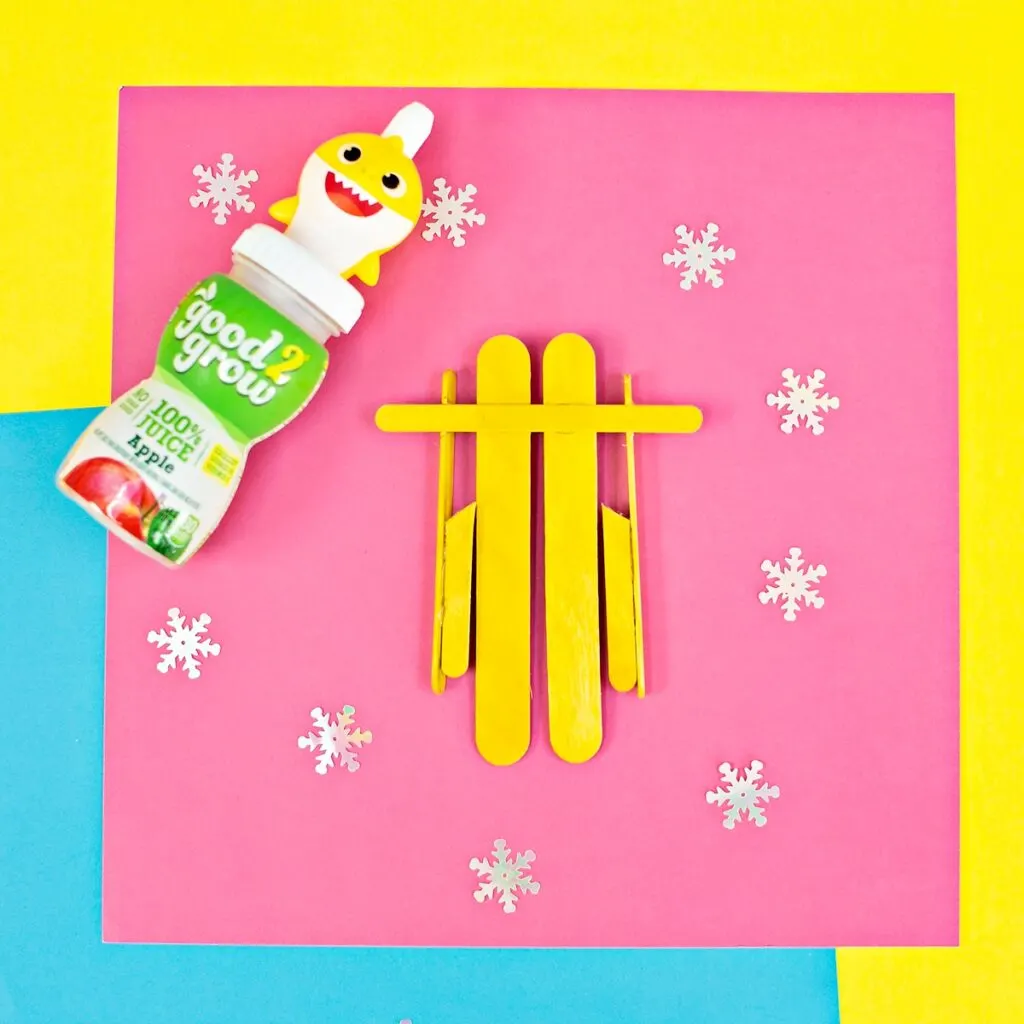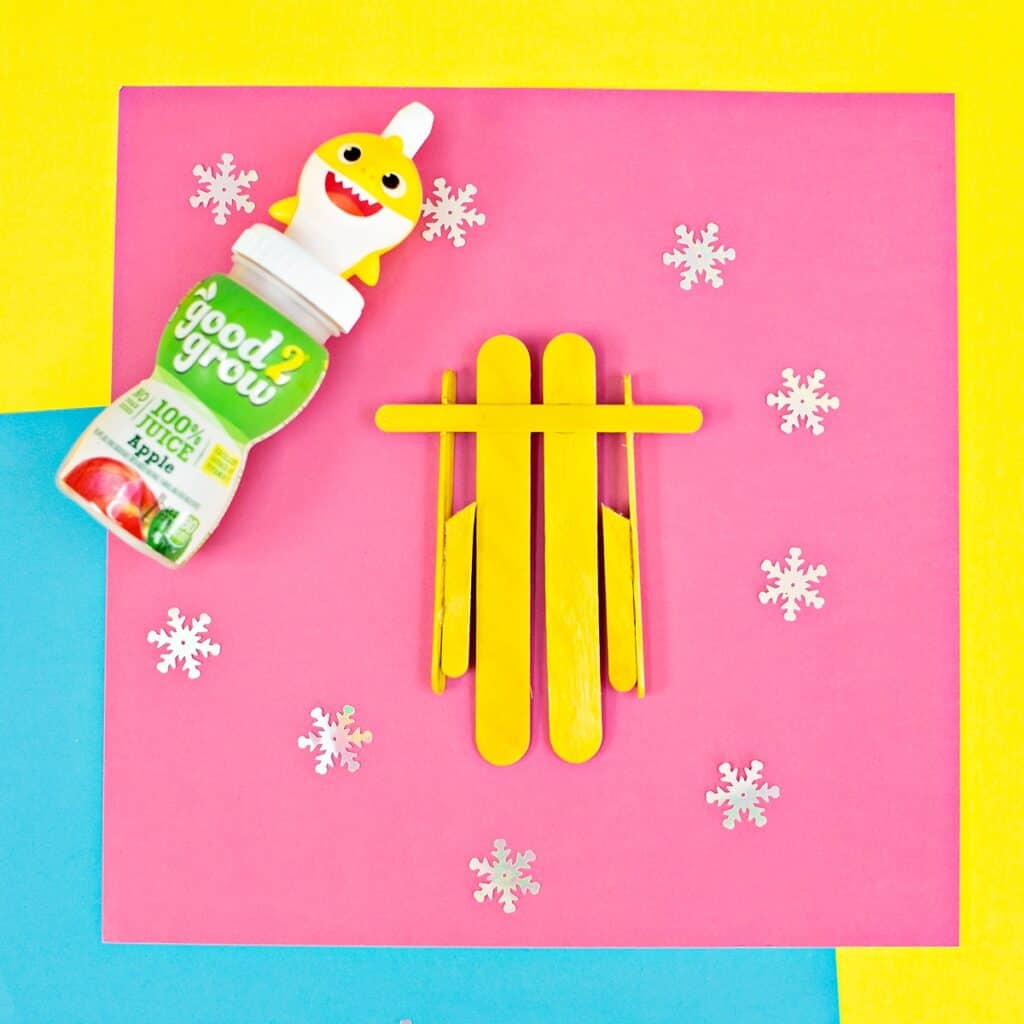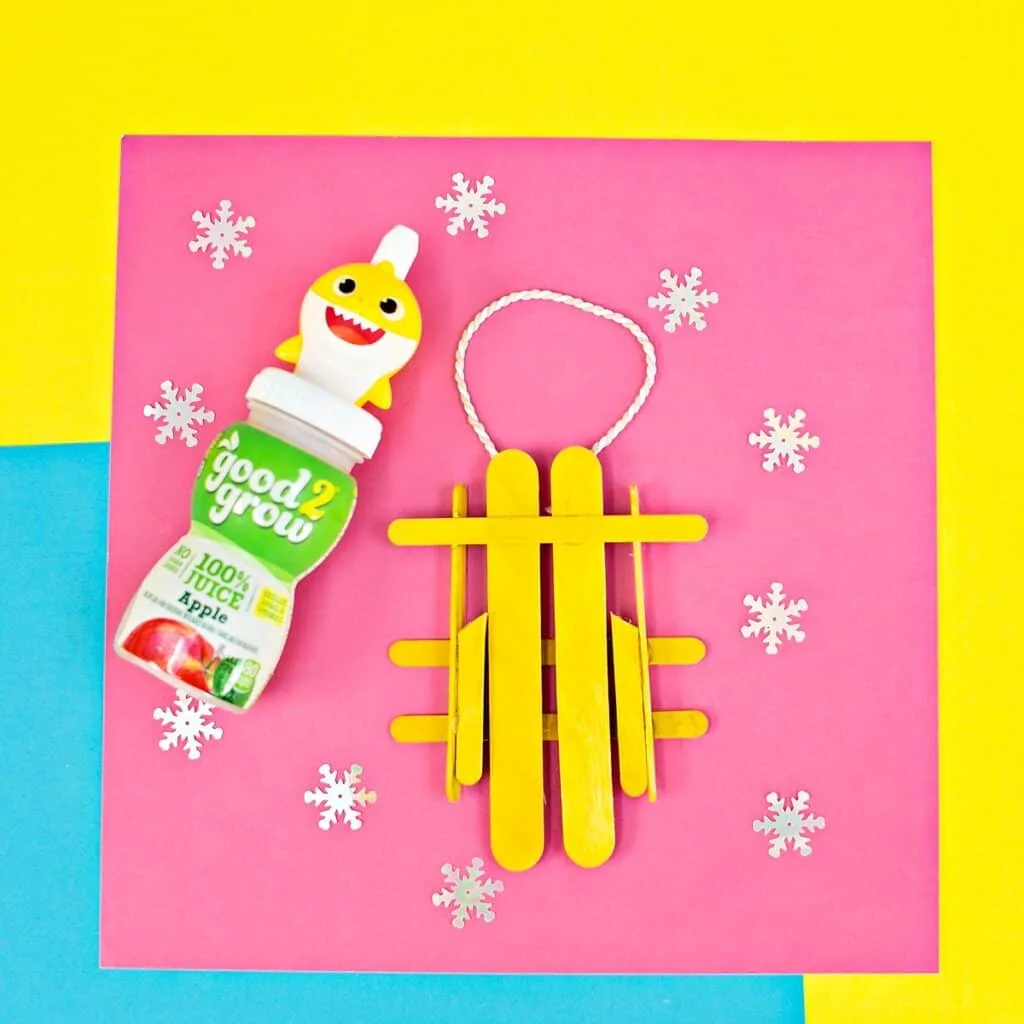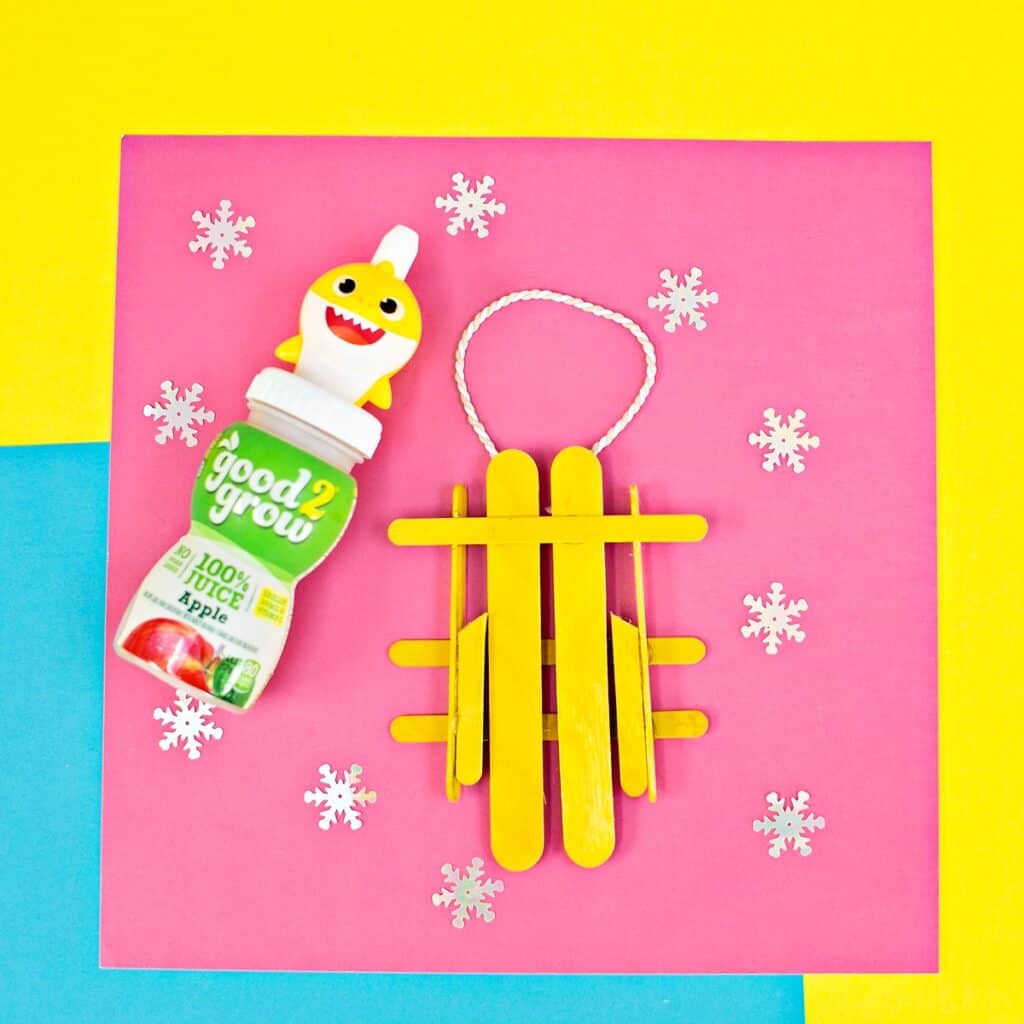 Instructions: (please refer to each image to show popsicle building steps).
Step 1. Lay down your two large popsicle sticks and use a third (smaller size) to cross over the top.
Step 2. Glue two popsicle sticks on the bottom of each end of the popsicle stick that is laying across.
Step 3. Cut one popsicle stick in half on an angle. Glue each to the bottom half of the side popsicle sticks.
Step 4. Turn your sled over and glue two popsicle lengthwise on the bottom half of your sled.
Step 5. Cut a piece of string and glue each end to the top of the two vertical sticks.
Step 6. Glue your Baby Shark bottle top in the center of the sled.
Optional: Glue a few craft snowflakes on your sled for a fun winter touch.
Hang your cute popsicle sled ornament on the tree!
Happy holidays and have fun sledding!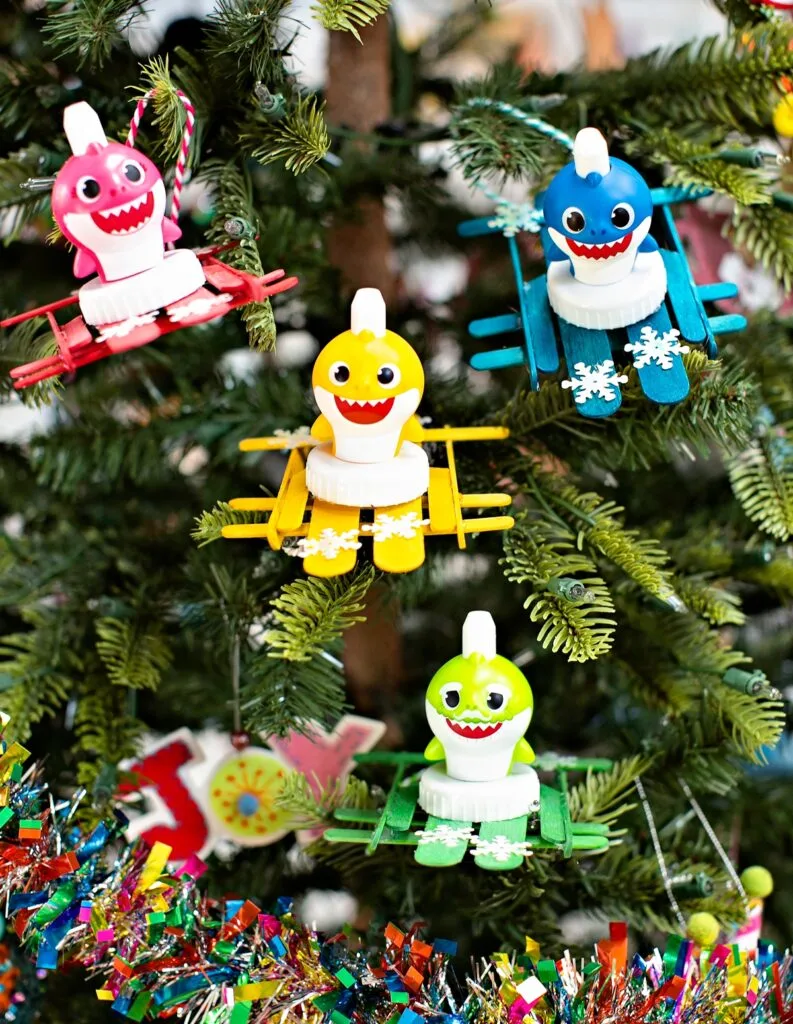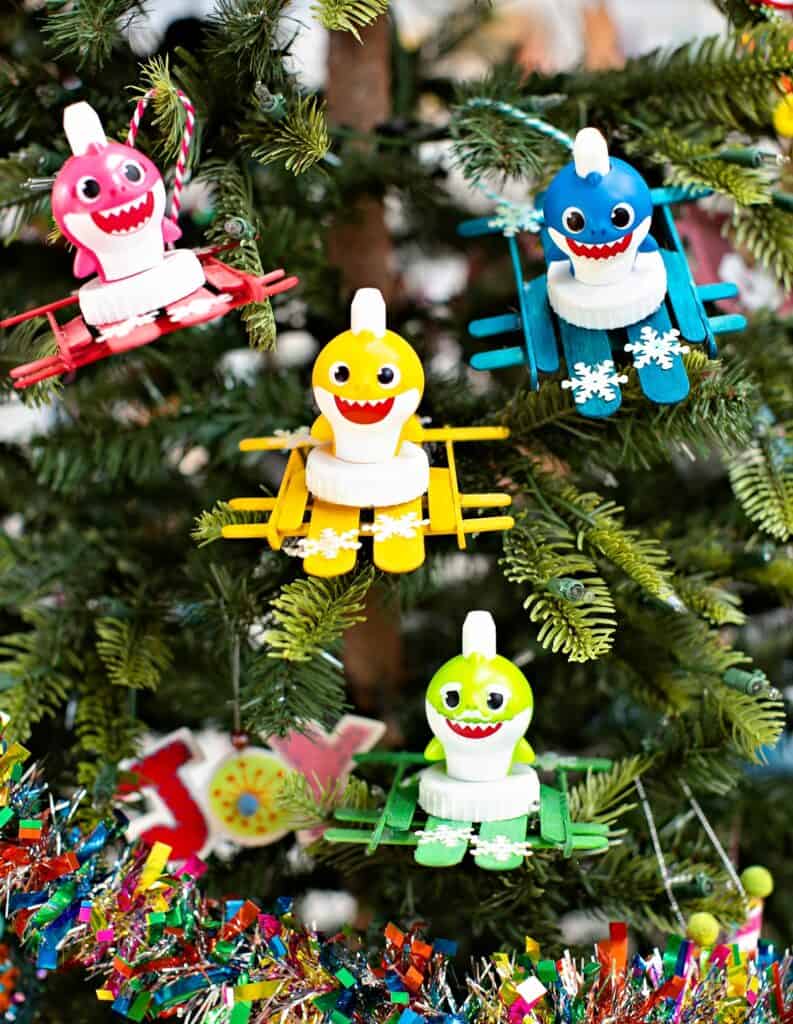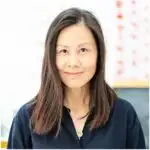 Agnes Hsu is a mom of three and has been inspiring parents and kids to get creative with easy activities and family friendly recipes for over 10 years. She shares her love for creative play and kids food to her 2MM+ followers online. Agnes' commitment to playful learning and kindness has not only raised funds for charity but also earned features in prestigious nationwide publications.