When I saw these amazing paper dresses created by mom Angie and her 4 year old daughter, as featured on Huffington Post, I just had to share. So many fun crafts for kids can be made with paper, and now you can be inspired to make stylish apparel too!
Angie, mom of 4 year old Mayhem (not her real name) started the site Fashion By Mayhem to start documenting the cool and fantastic wearable creations inspired by her little girl's taste, interests and creativity. Check out some of their amazing designs below and more on Instagram 2sisters_angie.
(All images by Fashion By Mayhem)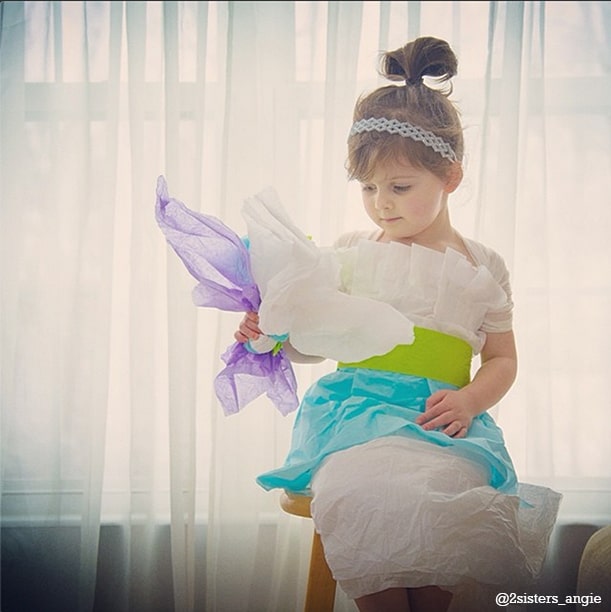 Colorful Tissue Paper Dress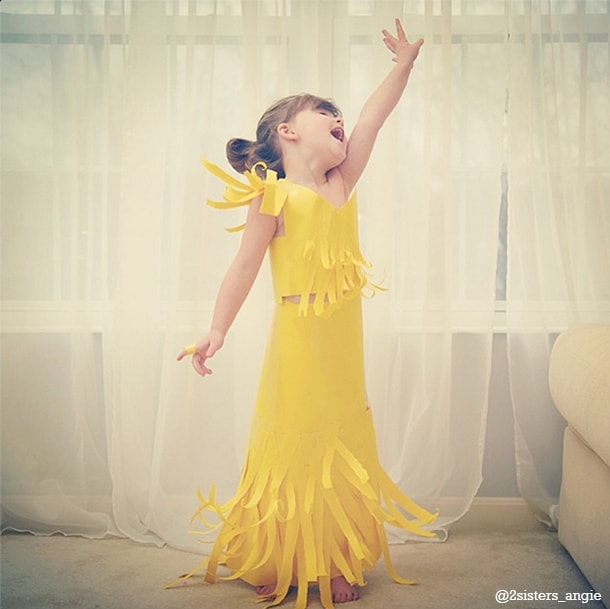 Taylor Swift Inspired Dress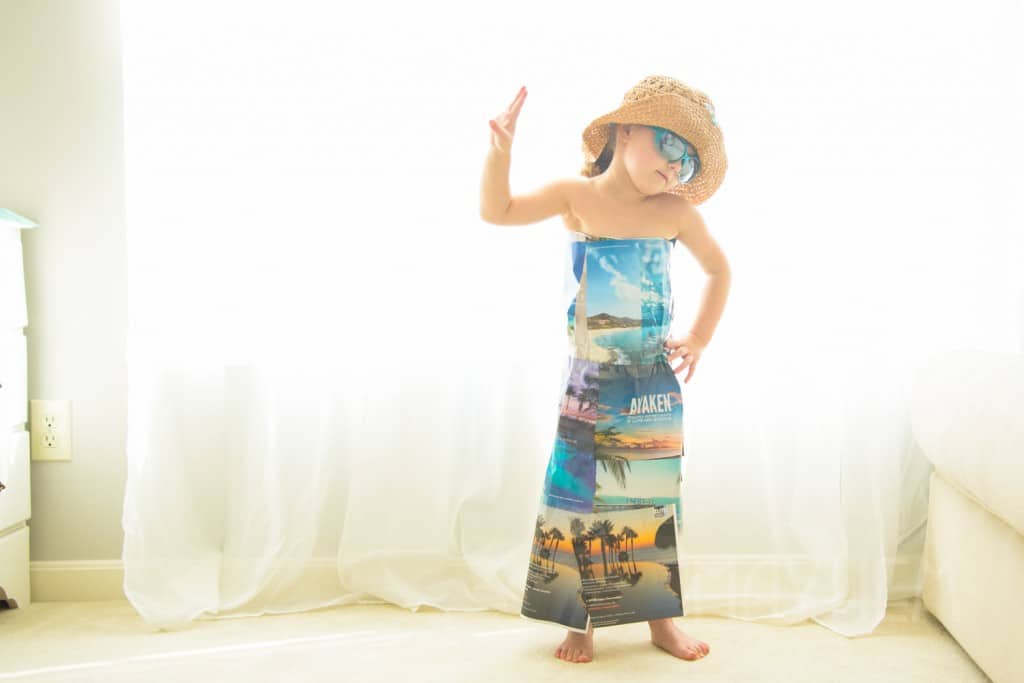 "Vision Board Dress" inspired by vacation spots they'd like to visit one day.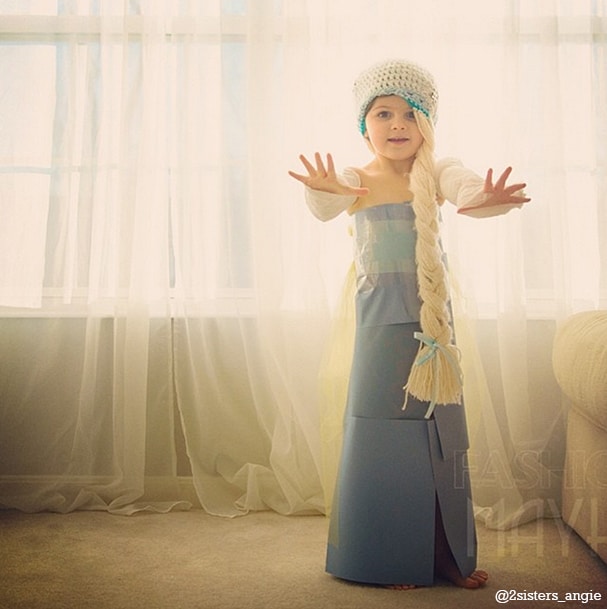 This one needs no explanation. Elsa from Frozen!
Some of Angie and Mayhem's most creative designs and dresses are inspired right from the fashion runway. Incredible what paper, tissue, tape, foam and an imaginative mind can lead to!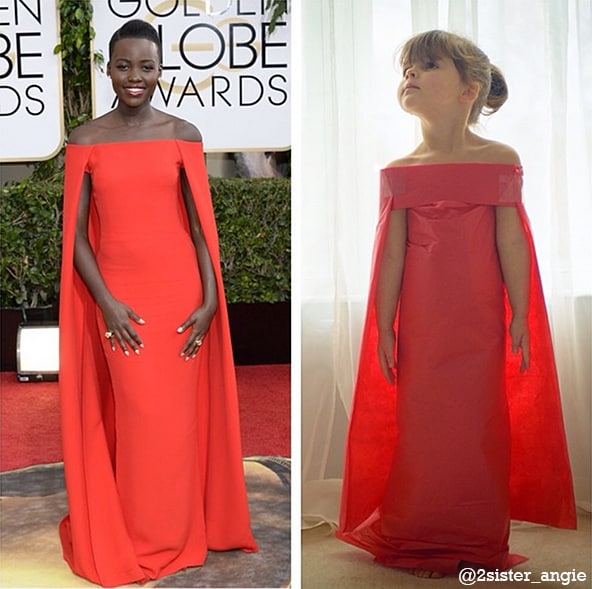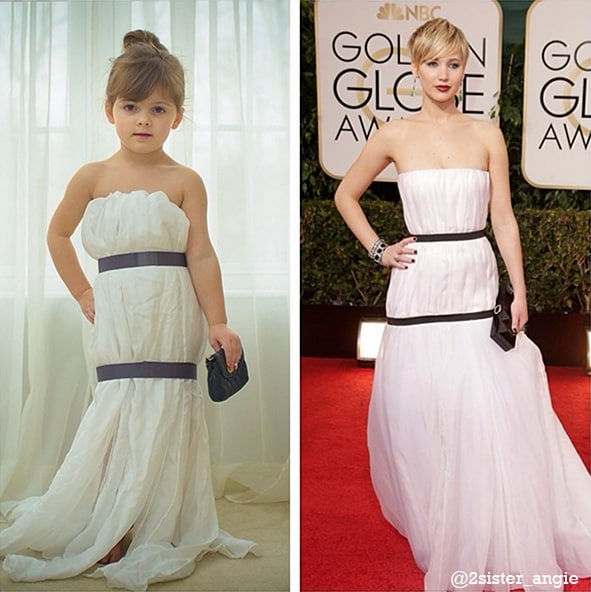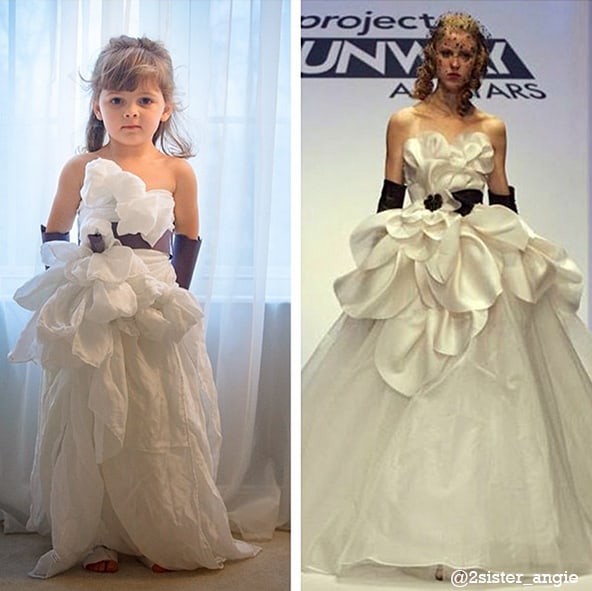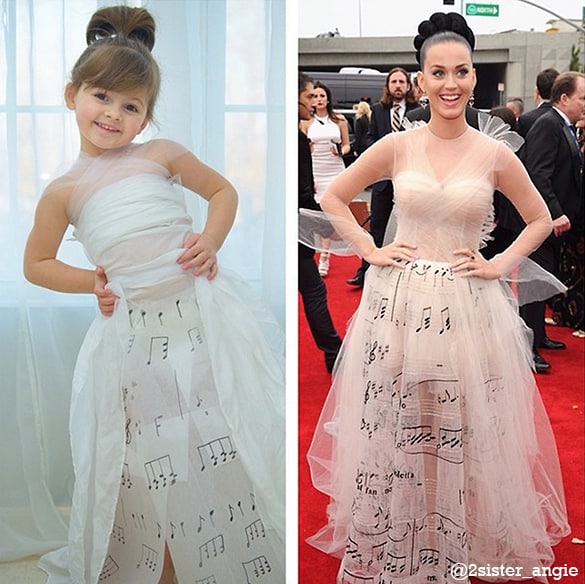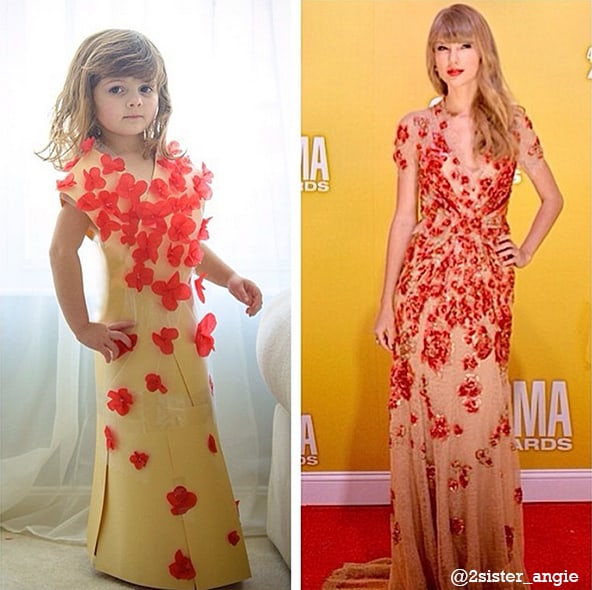 Check out more designs by following 2sisters_angie on Instagram and see more on Fashion By Mayhem.