I don't think there's anything cuter than babies and when they're all dressed up in Valentine style with kisses on them, the adorable factor goes up tenfold. Mom photographer Jamie Bartlett and her two best friends threw a "love triangle" Valentine shoot featuring their adorable babies. Their goal was to set up a shoot where Violet, the only girl, threw kisses to unassuming boys Owen and Liam. The result – total cuteness mayhem. Take a look at these adorable one year olds below. Hopefully, this will inspire you to set up your own fun baby Valentine photo shoot!
(All images: Bartlett Pair Photograhy submitted via Two Bright Lights)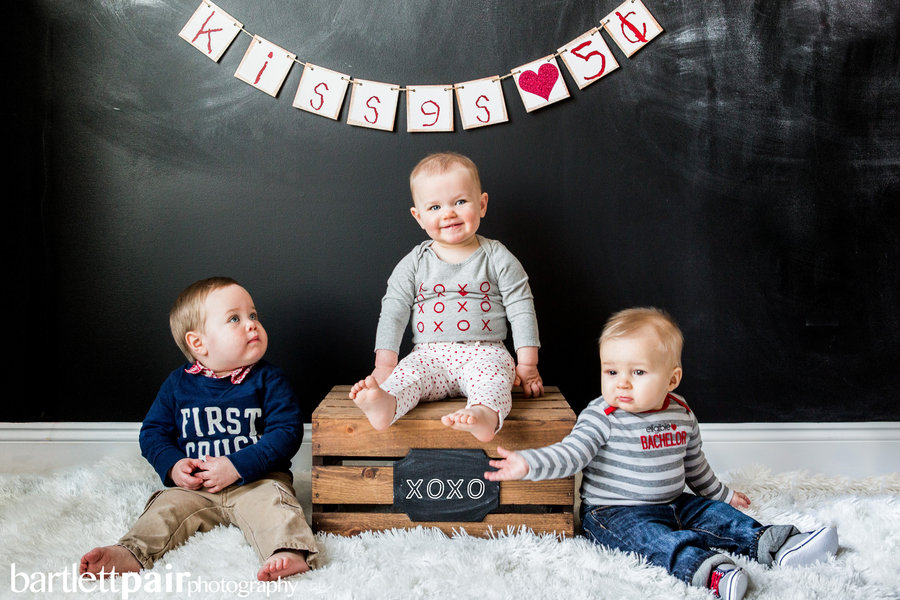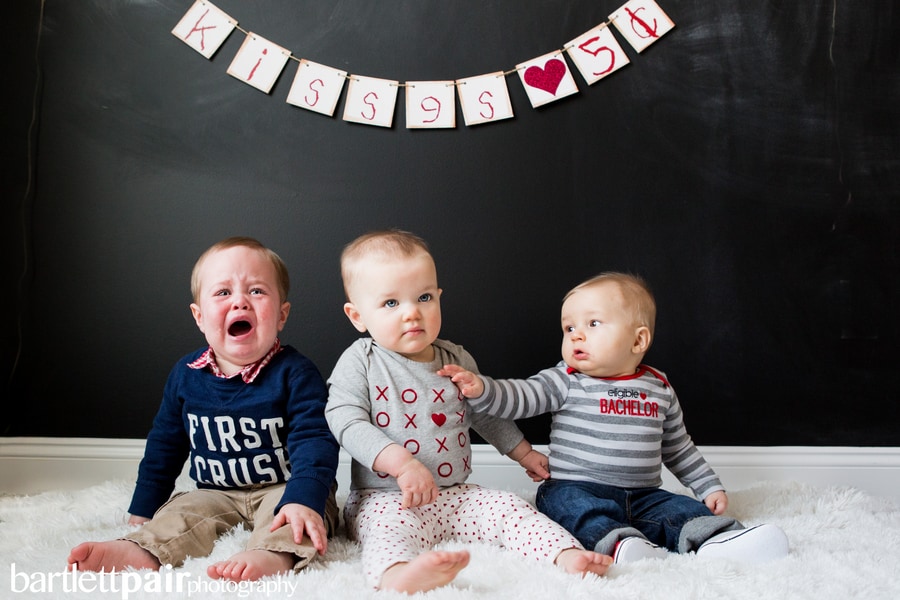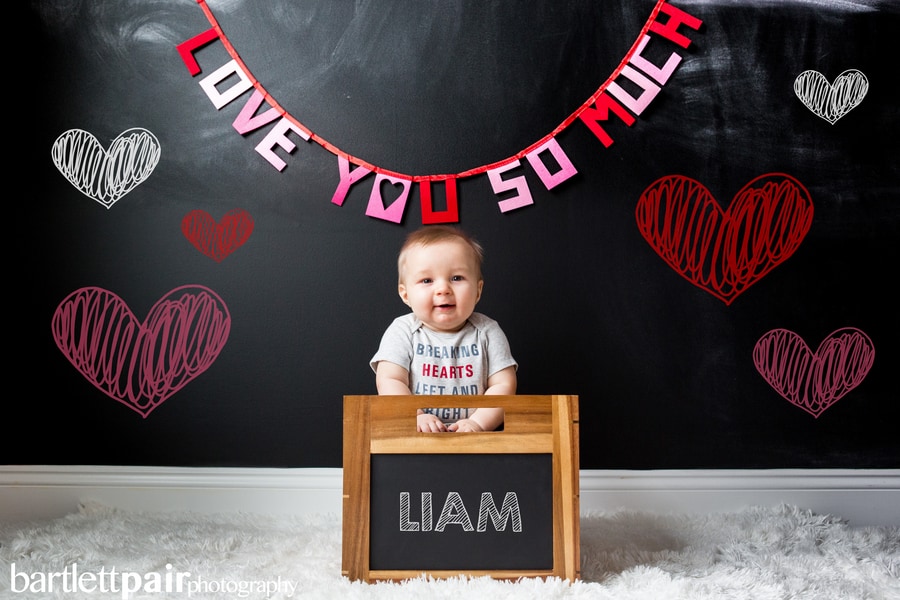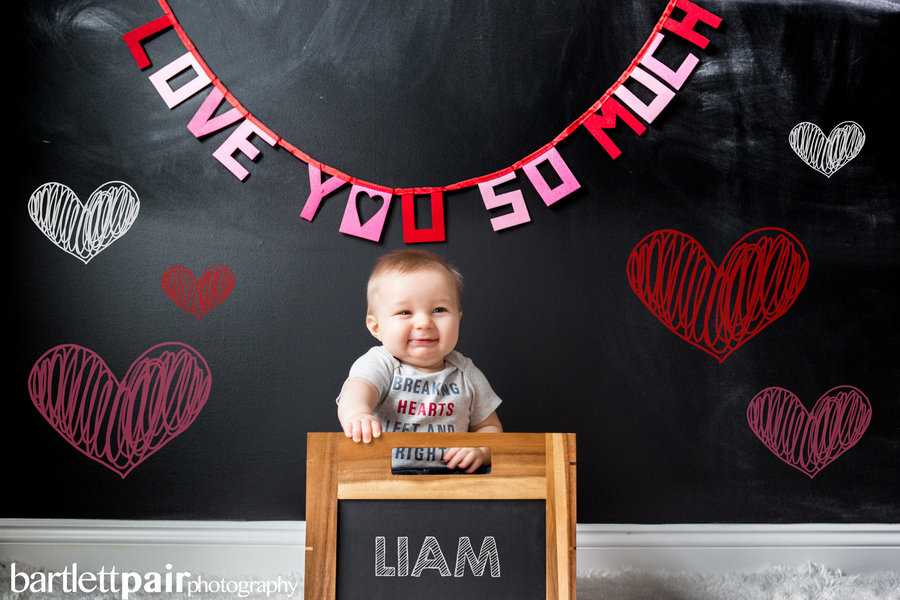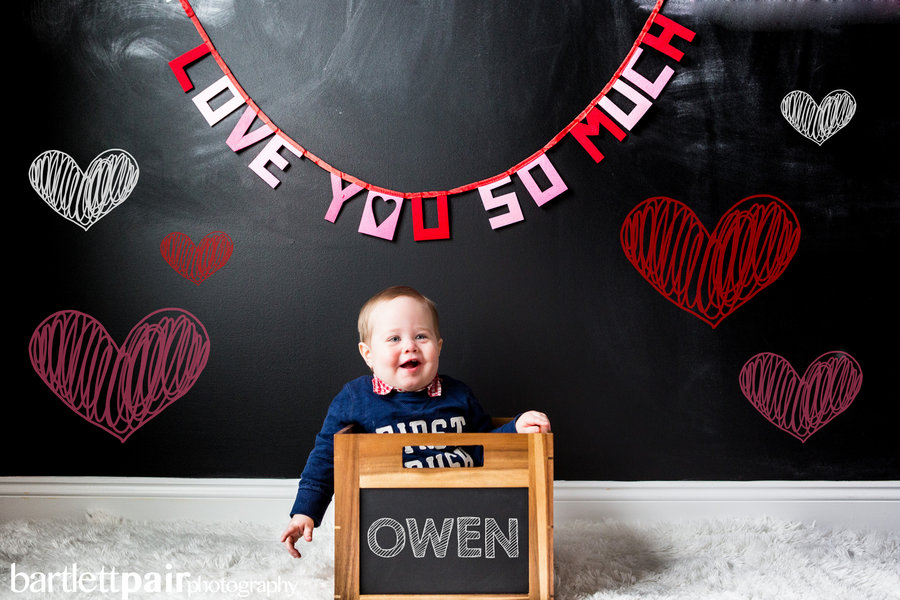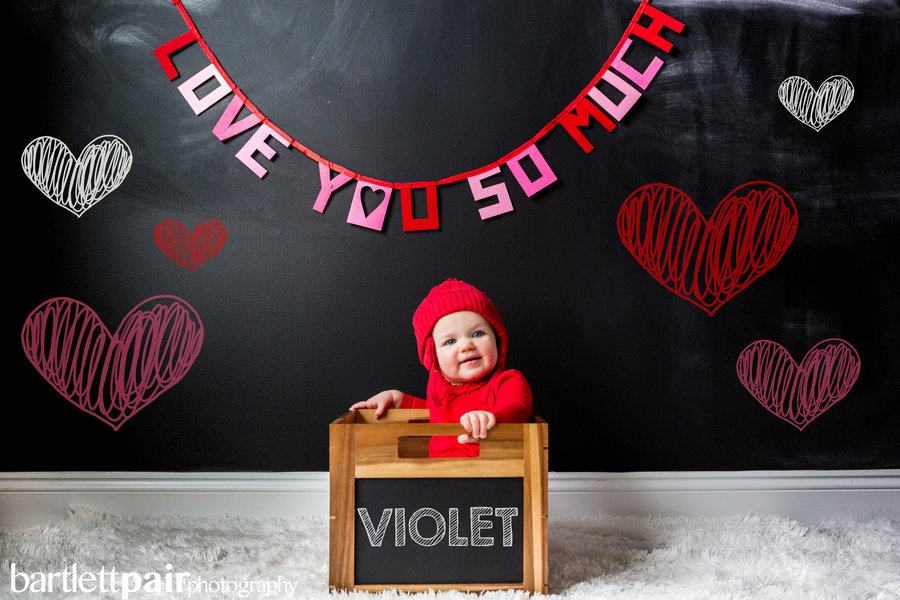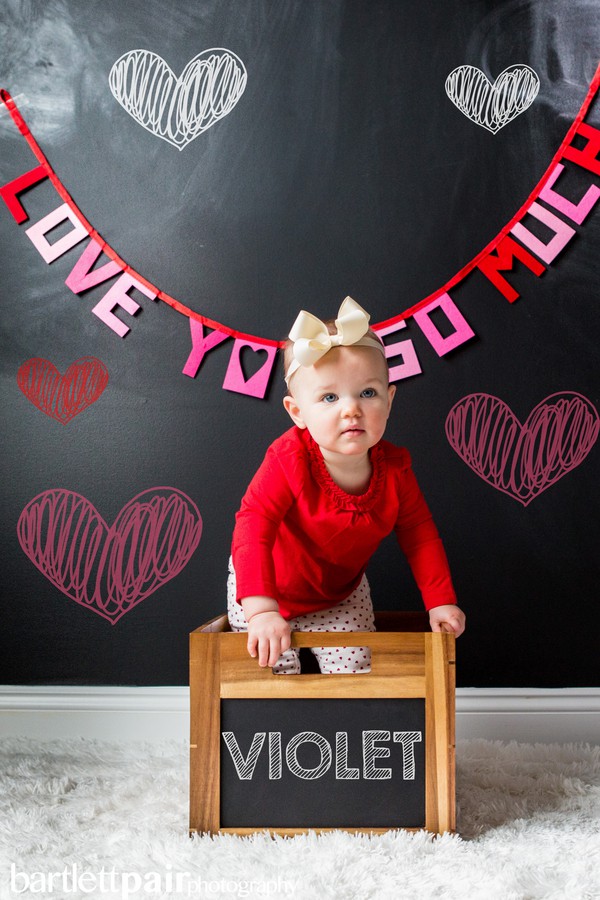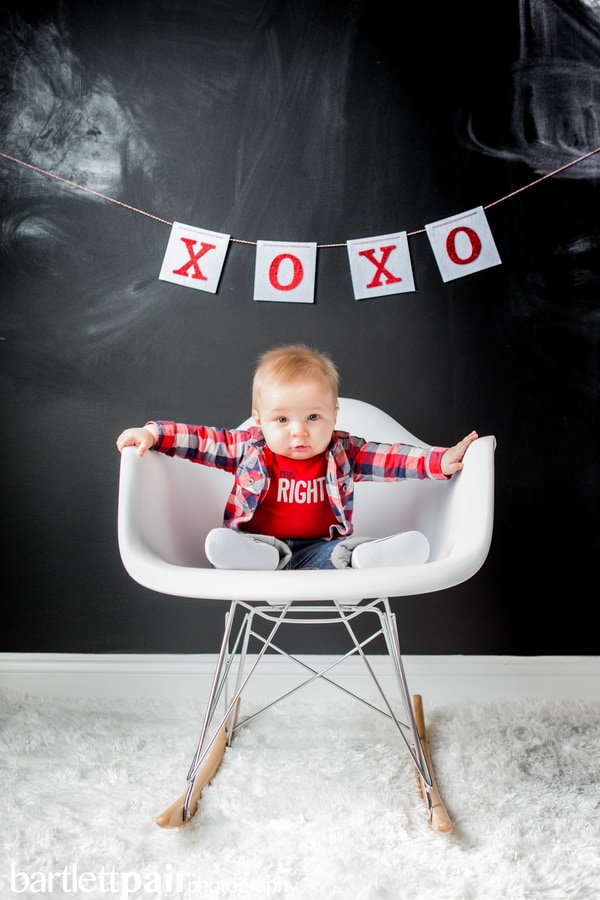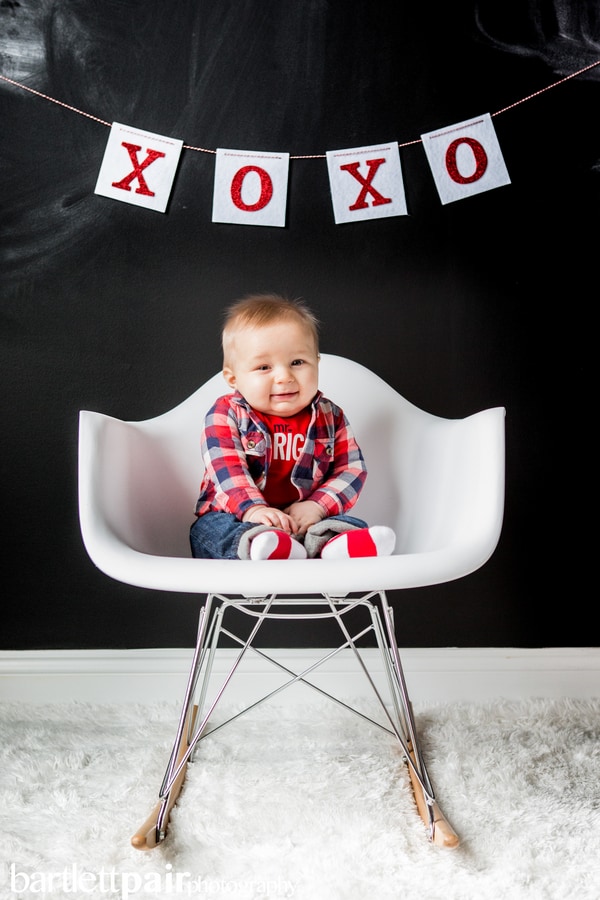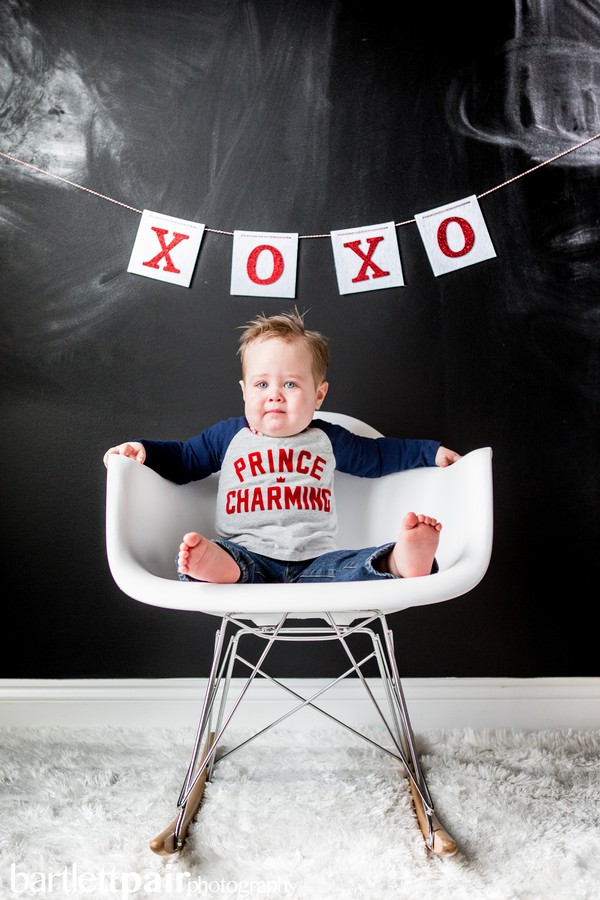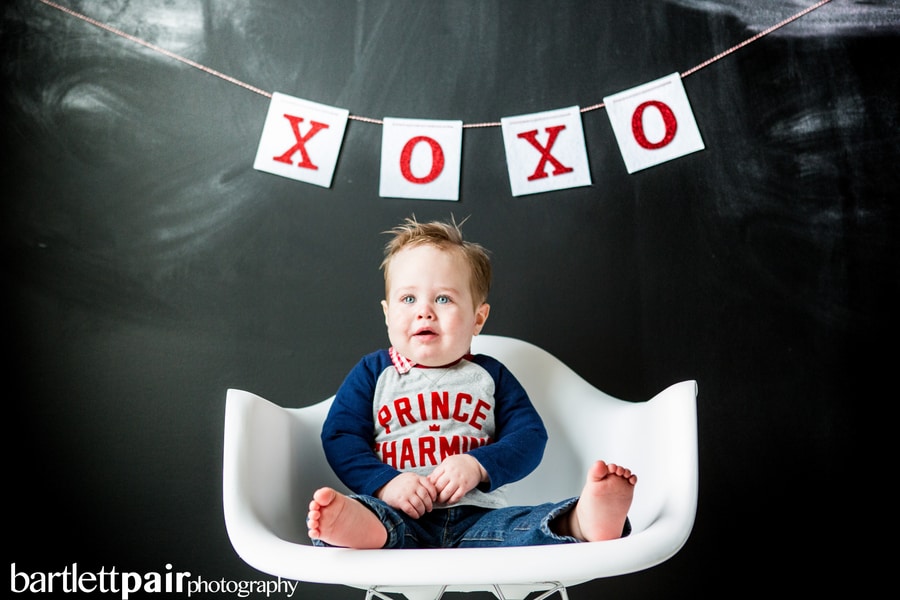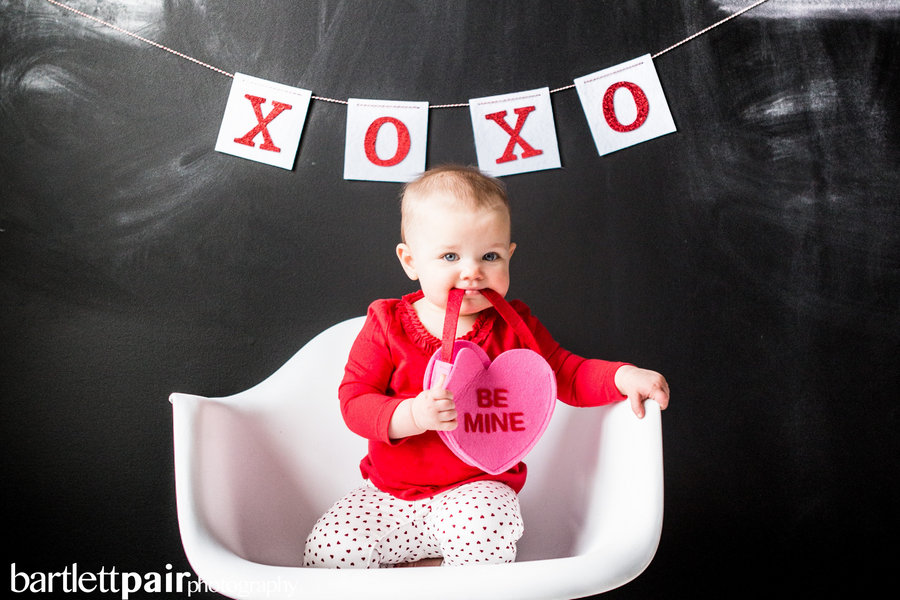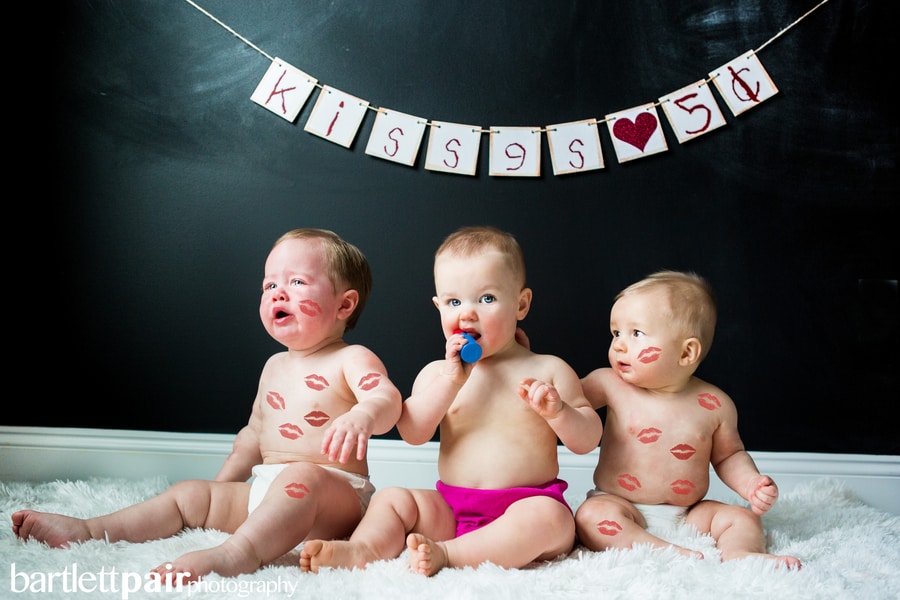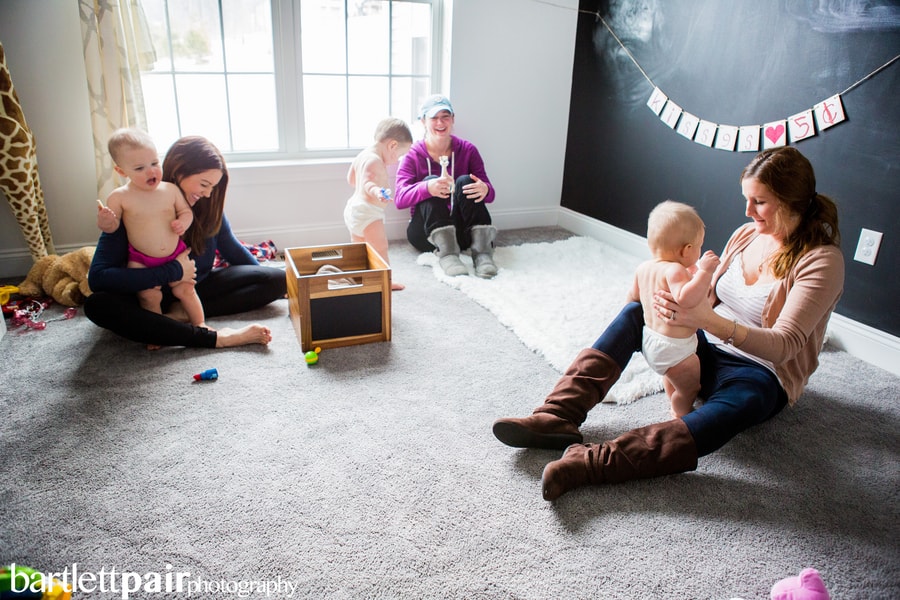 I love the behind the scenes shot of adoring moms and their cute babies!
Thanks Bartlett Pair Photography, for sharing this super fun photo shoot!
Check out more creative Valentine ideas here.