Popsicle sticks can lead to an exciting variety of projects with your kids. They come in all different sizes and are low cost for building just about anything. How about a loom? Or using them to learn math or play a matching game. You could even make little stick dolls or home decor such as baskets and frames! These little wooden sticks will take you far and are a must-have to stash away for those stay-at-home afternoons with the the kids. Check out these inspiring ideas and go dig out those popsicles sticks for a great time with the kids.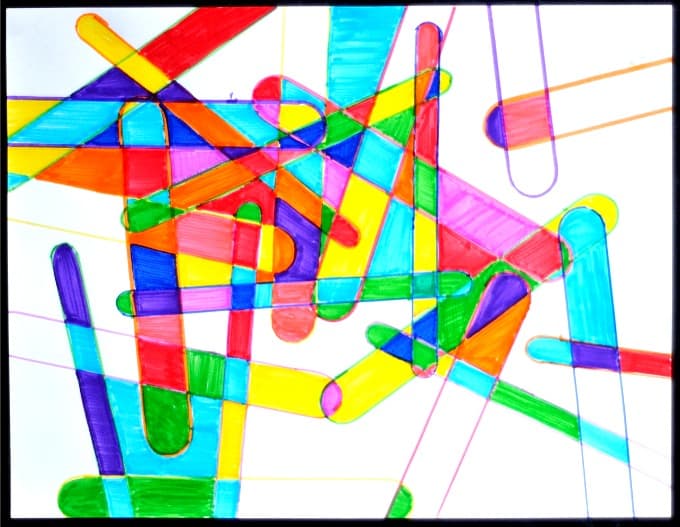 Popsicle Stick Art (via Tiny Rotten Peanuts) Get your kids tracing and coloring away to make these cool patterned graphic inspired art prints.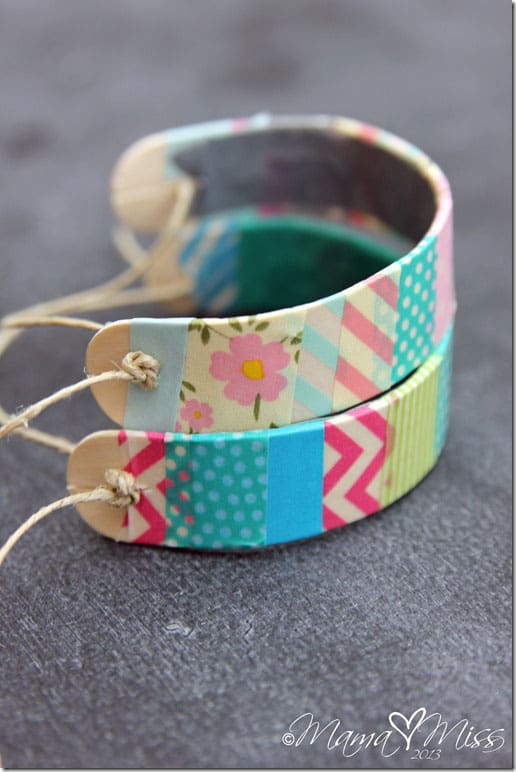 Popsicle Stick Bracelets (via Mama Miss) Here's a fun accessory you can have your child style up easily with different pattern washi tape.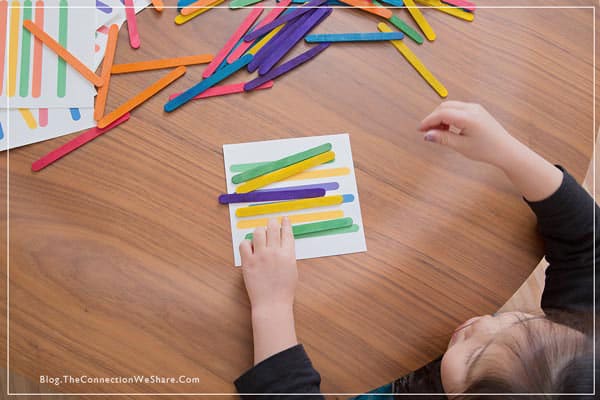 Color and Pattern Matching Game (via The Connection We Share) This is a simple game to keep little ones occupied and interested in learning how to match up colored popsicle sticks to the patterns and colors on paper. A free printable template is included to help you out.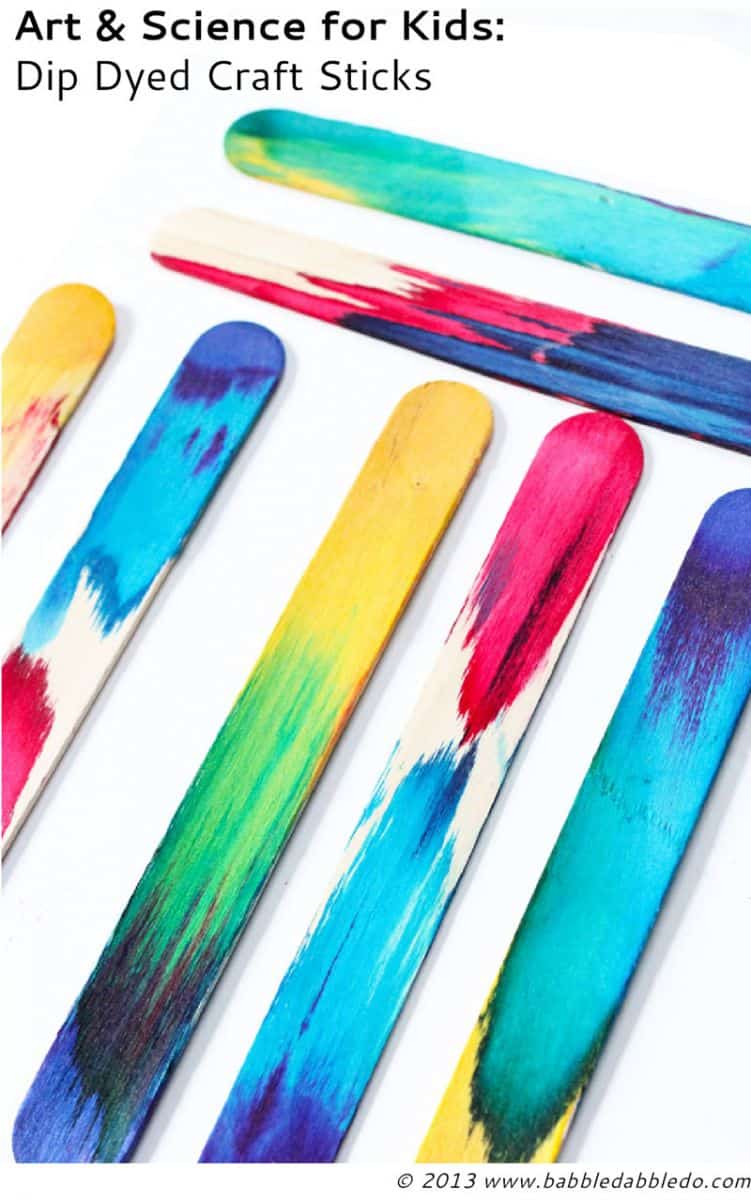 Dip Dyed Craft Sticks (via Babble Dabble Do) Combine science + art in this fun exploratory craft that answers the questions: what happens when you dip wood into colorful dyes?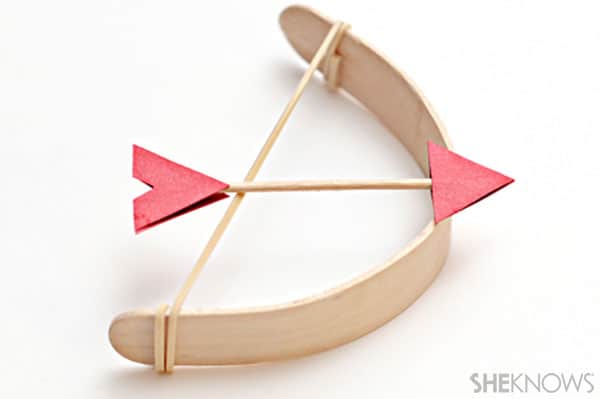 Mini Bow and Arrow (via She Knows) Make a cute play bow and arrow out of popsicle sticks and some basic craft materials. And don't worry, these arrows are made out of toothpicks and won't hurt a fly.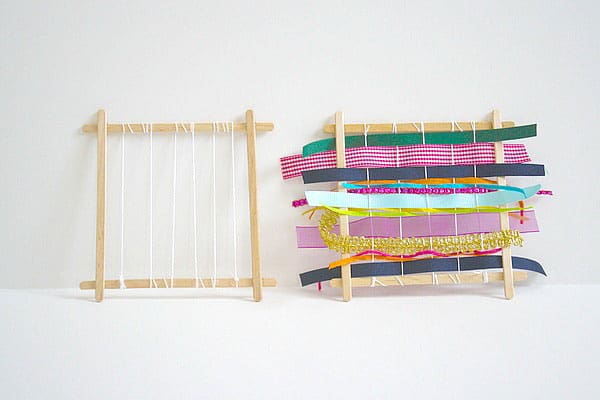 Popsicle Stick Weaving Loom (via Buggy and Buddy) Give your kids some introductory weaving lessons with this nifty little makeshift popsicle stick loom.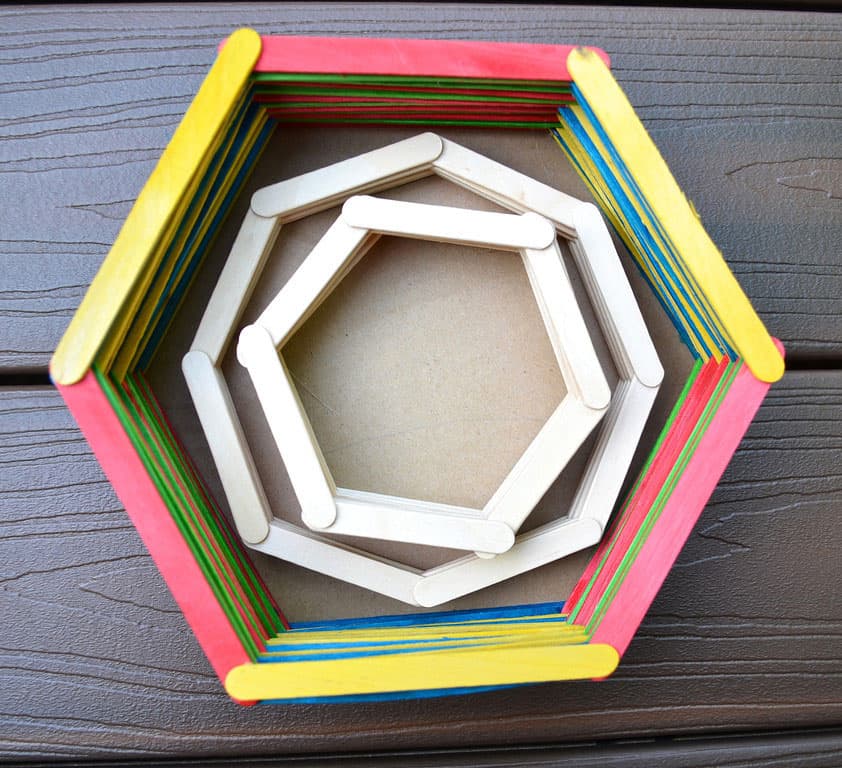 Popsicle Stick Baskets (via Ikatbag) How lovely are these popsicle stick baskets? They're perfect for stashing all your kids' found treasures and can be made in different sizes and colors!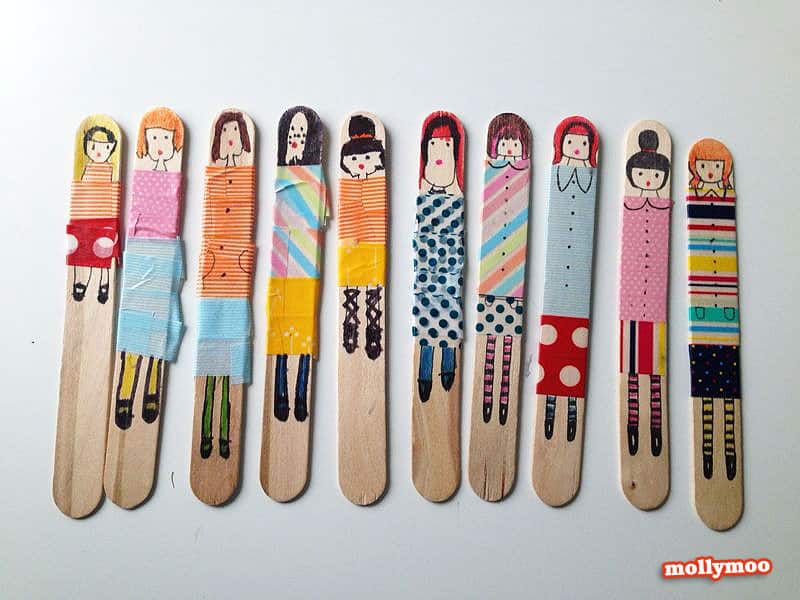 Craft Stick Dolls (via Mollymoo) This craft is great for the child who's just learning to draw expressions and faces. I love how different patterned tape can make the most stylish outfits on these stick dolls.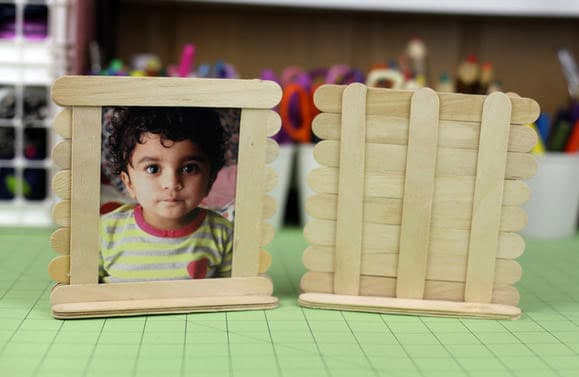 Popsicle Stick Frame (via Fiskars) There never seems to be a shortage of photos we can frame of our kids. Here's a fun way to display them with this stick frame that stands up on its own!
For more creative kids' craft ideas, see:
10 Clever Toilet Paper Tube Crafts
10 Awesome Ways To Make An Airplane

12 Dazzling Flower Crafts

12 Egg-Citing Egg Carton Crafts

10 Creative Ways to Make a Puzzle

10 Delightful Clothespin Crafts

8 Creative Paint Chip Crafts

10 Clever Ways to Play with Paper Straws

10 Cheerful Butterfly Crafts