There are so many cute ideas for nursery art prints available these days. Here we've rounded up 8 different ideas on how to adorn the walls of your precious litte one's room. From funny to clever or cute, these ideas are sure to inspire different ways to think about how to add personal style to your baby's nursery.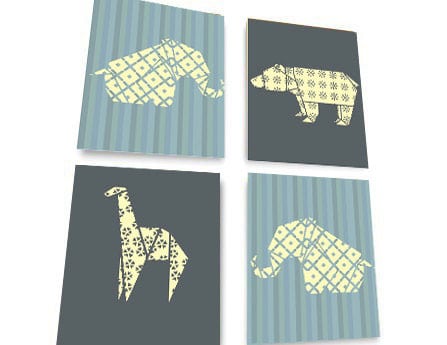 Origami Prints $35.99. These set of four 8″ x 10″ prints can be color customized and provide clean lines for a modern nursery.
Wood Prints $8-$16. Printed on sustainably grown Maple Veneer, these modern wood prints offer a touch of warmth to an eco-friendly nursery.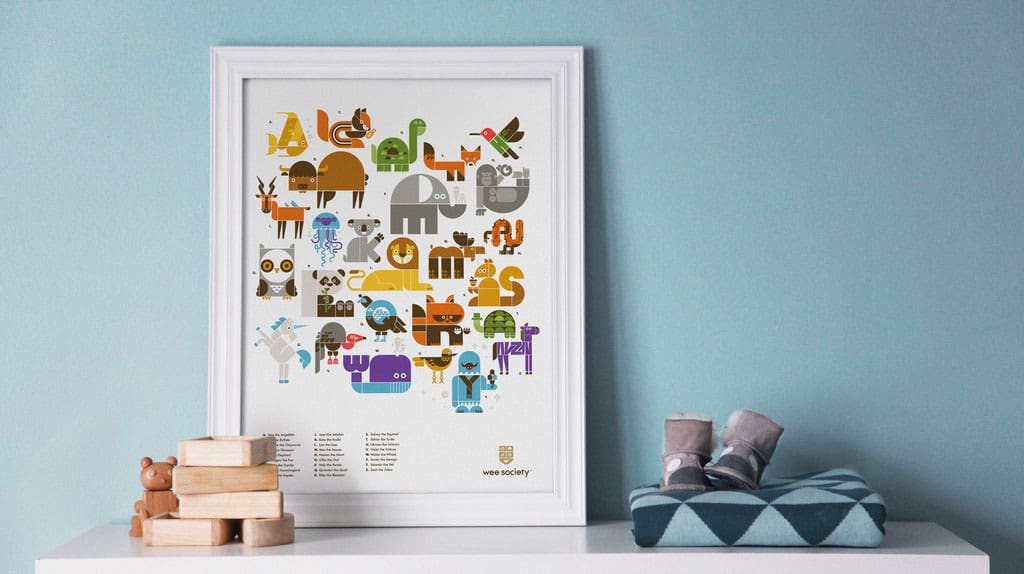 Quirky Animal Characters $40. Each quirky animal hides a letter of the alphabet in this unique ABC print.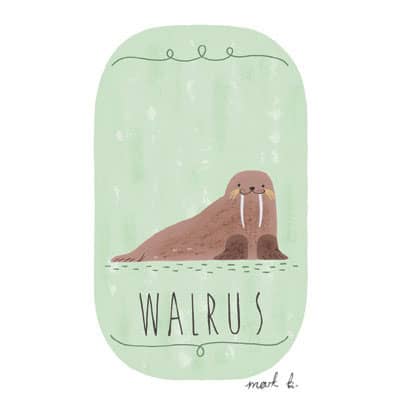 Wildlife Illustrations $10. These sweet illustrations offer practically every animal friend you can think of in an array of pastel hues (pink, cream, green, teal, blue and purple).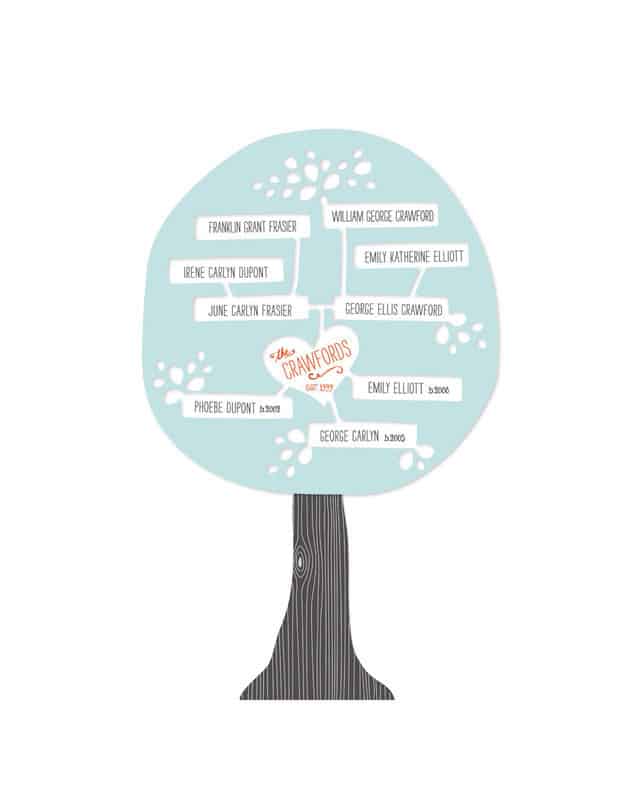 Family Tree $76. A modern custom family tree etched with past generations.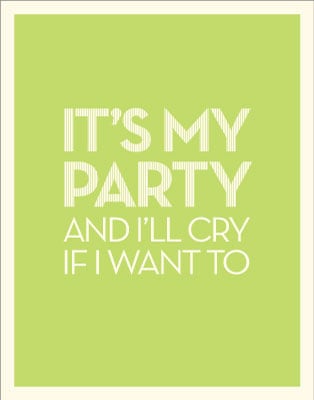 Typography Sayings $14. Witty and clever typography sayings fit for baby's room (many other funny sayings available).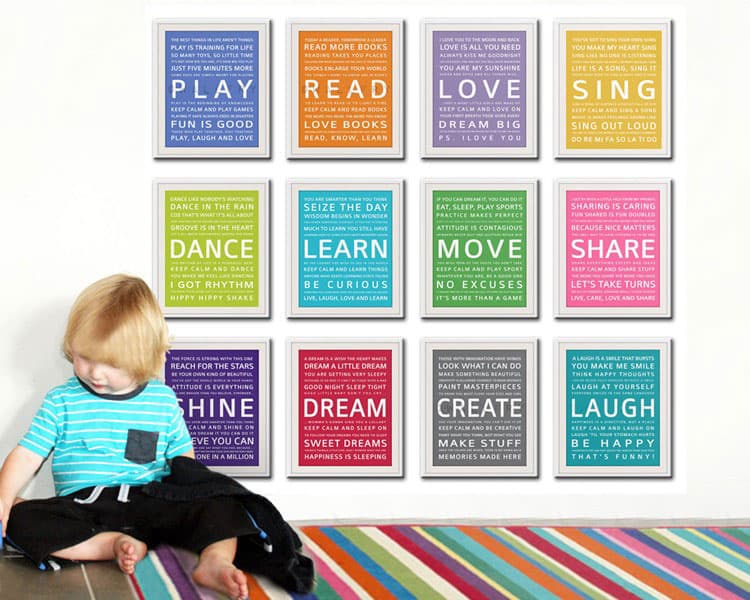 Inspirational Prints $120. These set of 12 motivational prints will inspire your baby as she grows and will also fit into a playroom or bedroom beyond the nursery.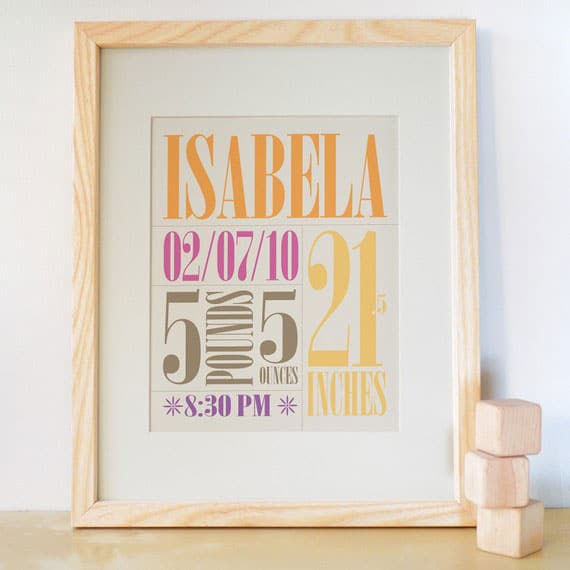 Announcement Print $26. Memorialize your baby's welcome by putting key stats on a print as a reminder of the special moment.
For more nursery inspiration, see 8 Creative DIY Baby Mobiles, and 8 Sleek and Urban Cribs.